Greetings and salutations everyone and welcome to another blog here on BlueCollarBlueShirts.com. It's a rare Sunday blog on this site, as we welcome ourselves to round two of these exciting 2020 NHL Stanley Cup playoffs!
In tonight's blog, I'll take a look at what we saw in the first round of the playoffs. After that, I'll give you my predictions and previews of each second round series.
When the league first resumed play on August 1st, we started off with 24 teams chasing the Cup. Today, just three weeks later, we're down to eight teams left. And spoiler alert, if you can consider what I'm about to say as a spoiler – the cream is rising to the top.
Despite some of the belly-aching you may have read or heard from fans, the media or whoever else, regarding this 24 team playoff format; of the eight teams remaining, six of those teams were teams that didn't have to play in the qualifying round. In other words, the top teams of the league, prior to the league's pause, are still around. The system has worked. Only two of the qualifying round teams remain alive in these playoffs. More on this as you read along.
Elsewhere on this blog, I'll have some thoughts on the top topic of the league today – Mike "Ugh" Milbury. I feel like I've written more about Mike Milbury during these past few weeks than at any other point in time during this site's history.
Despite Milbury's history of stupidity and frequent bouts with lunacy, it seems that Mike Milbury is the latest name on the chopping block of cancel culture. Ironically, regarding this latest piece of Milbury news, his recent comments were pretty tame, compared to things he's said and done in the past. However, in this world of cancel culture (refer to my last blog for more on this, regarding the recent social media postings of Tony DeAngelo) for these people who seem to revel in costing people employment, it only takes one incident, no matter how minor or major it may be.
After talking about the NHL playoffs and Mike Milbury, I'll close this blog with the latest news surrounding Rangerstown, USA. The biggest story, since I last left you, is the status of Vitali Kravtsov for the 2020-2021 NHL season. In short here, fans are over-reacting to Kratvsov returning to his KHL team for the 2020-2021 KHL season. More on this at the end of the blog.
However, before steam-rolling into everything, as usual, the PLUGS segment of the blog.
Here are my last few blogs, in case you missed them: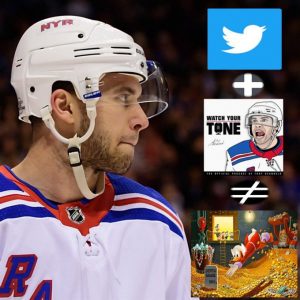 ---
---
---
---
---
As mentioned on these blogs and on social media, I've literally watched every minute of these NHL playoffs, sans the seeding games that took place during the qualifying round. Despite yours truly being heavily invested in these playoffs and watching every playoff game that the NHL has presented to us, as evident from the graphic above – these playoffs remain as unpredictable as ever!
Sure, while I predicted a dark-horse Stanley Cup Final two weeks ago, rather than predicting the favorites; not only is my Stanley Cup Final prediction up in smoke, but all four teams I predicted to be in their respective Conference Final are all bye-bye too!
If I can get any credit or consolation here, back on September 3rd of 2019, (and my, oh my, has the world changed since that date) I wrote a 2019-2020 NHL Season Preview blog, a blog which you can read here: https://bluecollarblueshirts.com/20192020/
In that season preview blog, I predicted the Vegas Golden Knights to defeat the Tampa Bay Lightning in the 2020 Stanley Cup Final. As it stands right now, as I write these words on August 23rd of 2020, both the Bolts & the Knights are still alive. In fact, both teams remain heavy favorites to win the Stanley Cup. As I said earlier in this blog – the cream is rising to the top, despite this pandemic, the bubble and everything else going on.
I just want to share a few words before getting into the first round recaps and the second round previews.
Across the board, if we learned anything from these eight series, it's the fact that great coaching played a huge factor in these games. Furthermore, solid and affordable goaltending were also awarded. When you look at the top twelve paid goalies remaining in the playoffs, only Andrei Vasilevskiy (on a deep Tampa team) and Tuukka Rask (who isn't even playing for the Bruins right now, as recapped on a previous blog) are still alive.
In addition, teams that can roll out four productive lines are proving to have the most success in these playoffs. And as obvious, and as it goes in any NHL playoff run, teams that can be consistent on special teams are being rewarded. Teams that fail on special teams are being bounced out. If there's any other intangible to discuss, it's the topic of injuries, but at this time of year, every team is effected by injuries.
I'll also make mention here, that going into the first round of the playoffs, I went 3-5 with my qualifying round predictions. I'll keep track of my predictions as I recap the first round of the playoffs.
With that all said, let's take a look at the first round of the 2020 NHL playoffs.
---
EASTERN CONFERENCE
Once in a while a blind squirrel finds a nut! This is what I said in my series preview: "Flyers in 6, and that's me being generous. If anyone may have screwed themselves by winning in the first round, thus taking themselves out of the Lafreniere sweepstakes, it's Montreal."
Well as we all know, the Flyers did indeed win this series in six games. If there was an MVP of this series, it was Flyers goaltender Carter Hart, who like his idol, in Habs goaltender Carey Price, played tremendous all series. What helped Hart the most, was the fact that his team were able to score in the low scoring games of this series. Conversely, Price didn't get scoring from his team in two games, two games where Hart posted a shut-out in. That said, Price did a get a shut-out in this series, during Game 2, after news about Montreal head coach Claude Julien and Julien's health ailments, that made Julien miss the series.
Truth be told, I expected more of a wallop from the Flyers in this series. In fact, Montreal out-scored the Flyers in this series, by a total of 13-11. However, the Habs had a pair of five goal games, in each of their wins of this series. In their four losses, the Habs only scored three goals combined.
For the Flyers, maybe this was a series where they needed to get some rust off and get into the swing of "competitive hockey" again. For Montreal, while this was a good learning experience for them, I still believe what I said prior to this series remains true – Montreal's win over Pittsburgh may have hurt their immediate future, as it put them out of the Lafreniere sweepstakes.
At the end of the day, the Flyers were more talented and behind an experienced bench boss in Alain Vigneault, were able to overcome a weaker roster. The Flyers will have to be better next round, if they plan on making a deep run.
NHL PLAYOFFS PREDICTION RECORD: 4-5.
FIRST ROUND PREDICTION RECORD: 1-0.
---
In the series that intrigued me the most, Tampa Bay avenged themselves a bit from last year, winning this series 4-1. For Tampa, this was a huge series victory. Not only did it take the monkey off their back from last year, where they were on the wrong side of history, in the biggest upset of modern day Stanley Cup playoff history, in this series, Tampa showed the ability to win tough games. The Bolts were able to come up big during gut-check time.
We all know the deal with Columbus. Going into this season, CBJ were a team that saw three major free agents go elsewhere, in Panarin, Bobrovsky & Duchene; three players who ironically, didn't make it out of the qualifying round. As the regular season progressed, no team in the league were massacred by injuries like CBJ. However, under head coach John Tortorella, the CBJ upset the perennial chokers, in the much more talented Toronto Maple Leafs, during the qualifying round.
I really thought CBJ could ride the high with the win over Toronto, as they took on Tampa. However, this series may have been decided after game one, a game one that took five overtimes to complete. Tampa would win that game, and ultimately the series. I thought at the time, and agreed with Keith Jones of NBC Sports when he said it too, had CBJ won that five overtime game, I think this series would've played out differently. Torts & CBJ have shown us the uncanny ability to bounce back after heartbreak. (CBJ would go on to win game two of the series.) In recent times, Tampa has shown us that they can be rattled and slide to bottom-of-the-barrel depths after crushing losses. However, it was TB winning game one and that changed the course of the series.
I thought this series was a good test of mettle for the Bolts. In all four of their wins, they won each game by only a goal. They also closed out the series with another overtime win. For Columbus, they just weren't deep enough. When players from both teams were asked to play more minutes, Tampa's talent depth prevailed. While Torts should win the Jack Adams award this season, Joonas Korpisalo stole the show for me, putting forth one hell of an effort this series. He also now holds the record for most saves in a playoff game too!
If there's anything truly impressive, it's that Tampa won this grinding series without their superstar captain, in Steven Stamkos. If Tampa can get him back, they will only get better. This was a tough loss for Columbus, who were there in every game. It should be interesting to see what they do in the off-season, as CBJ needs more horses.
I had CBJ winning this in seven games, so I was dead wrong here! My consolation prize is that I thought every game would be close.
NHL PLAYOFFS PREDICTION RECORD: 4-6.
FIRST ROUND PREDICTION RECORD: 1-1.
---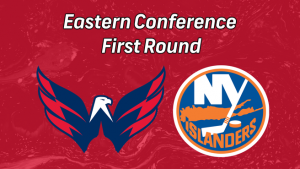 Let me say this first – times will be changing in Washington, as I think Washington needs a new head coach and I think the Braden Holtby era is now over.
I pretty much had this series nailed, except for what matters the most – who wins!
Here's what I said, going into this series:
In case you don't know already – I'm a Rangers fan with a soft spot for Alex Ovechkin. Of course I'm rooting for the Islanders to have their asses handed to them!

That said, this will be another fun series to watch, as NYI head coach Barry Trotz tries to eliminate his former team.

I will tell you this – I'm trying to be objective here and not trying to shit all over the Islanders. That said, I think the Islanders were very fortunate to draw the Florida Panthers in the first round. The Islanders match-up very well against Florida, as they swept the Panthers in the regular season series, prior to knocking them out in a four game series, a four game series that the Isles controlled the majority of the way.

This series is going to come down to goaltending. While the Caps sport a potent offense, when the Islanders are at their best, their boring style of defensive and grinding hockey has been proven successful. I think the key to the series will be Caps goalie Braden Holtby, a goaltender that experiences the highest of highs and the lowest of lows. If Holtby shows up, he should stall an already slow Islanders offense. In fact, I see a lot of 2-1 games in this series.

I'm going with the better roster than the better coach here. Who knows, maybe this backfires on me?
I said the key to the series would be Braden Holtby, and he was. Holtby had some horrendous games in this series, and in turn, the Islanders bounced out the Caps in five games. Major credit goes to Isles goalie Semyon Varlamov, a Varlamov who had a masterful showing in net for the Isles.
Coaching was a major factor in this series and it was future Hall of Famer HC, in Barry Trotz, out-smarting Todd Rierden in every which way. Reirden and the Caps had no answer for Trotz's Islanders and their smothering defense. For the majority of the series, it felt like the Caps were one tiny kitchen fire, and the Islanders were a 50,000 pound rug putting that fire out.
As a Rangers fan hating on the Islanders, the Islanders are a scary team. If they can stick to their game-plan, they have a good of a shot as any team remaining. While the Isles may play a boring style of hockey, who cares? You don't change what's working, and for the Isles, it's been working.
The key to the Islanders is that they get contributions from everyone on that roster. I can't stand Ross Johnston of the Islanders. I always thought he was just a goon. Instead, in the Isles closing game 5 of this series, you had Johnston (playing for the injured Cal Clutterbuck) being a major contributor, by clearing pucks, making hits and moving the puck forward.
The Capitals, known for their heralded offense and superb power-play, just had no answer for the Isles defensive structure. At least Ovi has a Cup to his name already, as these last two years have been very disappointing for the Caps.
NHL PLAYOFFS PREDICTION RECORD: 4-7.
FIRST ROUND PREDICTION RECORD: 1-2.
---
In a rematch of last year's Eastern Conference Final, a series that the Bruins swept, we had almost similar results here, as the Bruins knocked off the Canes by a series result of 4-1. Similar to the Tampa vs CBJ series, this was mostly a series of one goal games, with only game 3 being decided by a result that wasn't a one goal victory. (Bruins won 3-1.)
Both teams lost players in this series, with Carolina losing Svechnikov and Boston losing Pastrnak. Additionally, Boston lost star goaltender Tuukka Rask, after he left the NHL bubble to return home to his family after Game 2. (Again, recapped on a prior blog already.)
This was a series where experience trumped a youthful team on the rise. In what may be Boston's last run with this core, the Bruins were able to knock off the Canes in five games. If you're looking at this from a Canes perspective, perhaps the long layoff between their series win over the Rangers and the start of this series hurt their momentum. Additionally, with the Rangers being the absolute worst team of the 24 teams that qualified to play for the Stanley Cup, maybe the Canes thought they were better than they actually were. The Canes quickly found out in this series that the Boston Bruins were not the New York Rangers.
If there's anything we've learned about the Canes, it's pretty much what everyone has been saying all season – they need a real #1 goaltender and that option will be available to them this off-season. While Mrazek and Reimer weren't bad or anything, they weren't able to make that one extra save, one extra save that could've prolonged this series or turned the tide in their favor.
I thought the Bruins would win this series, as I didn't think Carolina was there yet. However, Carolina should only get better next season. This may be the last Bruins run from this core.
NHL PLAYOFFS PREDICTION RECORD: 5-7.
FIRST ROUND PREDICTION RECORD: 2-2.
---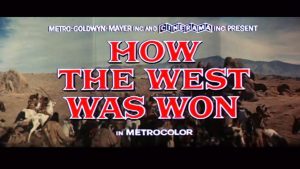 WESTERN CONFERENCE
This series went pretty much as expected. Chicago, who would've never been in the playoffs if this pandemic never happened, pulled off a major upset against Edmonton and that was the highlight of their season. Vegas, despite their goaltending controversy, were just too deep for Chicago to overcome.
Despite VGK winning this series in five games, Chicago was right in there for most of these games. VGK won the first game of this series handily, but in the other three games of this series, VGK need an overtime to win one game and the other two wins were decided by one goal too. However, despite some of these close scores, I never thought Vegas was ever truly in trouble.
The biggest story after this series, is what Chicago does with goaltender Corey Crawford. Expect a major goaltender carousel this season, as there are several teams that need goaltending and several teams that may look to move on from their current goalies. (Washington, Pittsburgh, Chicago, Edmonton, Vegas and Carolina are among the top teams that may have new goalies on their team next season.)
Similar to Tampa vs CBJ, Vegas had a deeper roster going into this series than their opponent and found contributions from all over the roster, including from Reilly Smith and Ranger killer Alec Martinez. VGK's top players showed up too, as Max Pacioretty & Mark Stone both had good showings.
I thought Chicago may have rode their high over Edmonton and steal a game or two. They stole one, but this was really all Vegas, a Vegas team that looks to be on a collision course with Colorado to see who represents the West in the SCF.
NHL PLAYOFFS PREDICTION RECORD: 6-7.
FIRST ROUND PREDICTION RECORD: 3-2.
---
Going into this series, I didn't give Arizona a chance. I was right. While Arizona stole one game in this series, due to the super-human effort from goaltender Darcy Keumper, Colorado destroyed Arizona here. Colorado blew out Arizona three times in this series, with two of the victories boasting seven total goals for.
For fans of the Avalanche, this was a great series. For NHL fans, this was blah, only because this was never competitive. And really, to the Av's credit, this series should've never been competitive. Colorado handled their business.
There's not much to really write home about here, from an Arizona perspective. I don't think any one had them winning this series and they did indeed wound up being trounced. Colorado is built to win now. They may have the best top line of the remaining teams in the playoffs. The recent play of Nathan MacKinnon may now give him an edge in the Hart Trophy & Ted Lindsay Award races, since he's the only player of the three finalists (Panarin & Draisaitl) to not only have qualified for the playoffs, but to remain in the playoffs. (Historically, players on playoff teams win the Hart Trophy.)
Another key to Colorado's success is their power-play, which is the best PP of the eight teams remaining. Special teams swing games. Arizona was a perfect match-up for Colorado, as it allowed Colorado to put up fantasy-like numbers. The competition will be tougher for Colorado now, but it's hard seeing their top six, their defense or their special teams faltering.
NHL PLAYOFFS PREDICTION RECORD: 7-7.
FIRST ROUND PREDICTION RECORD: 4-2.
In the lone playoff upset of the West, the Vancouver Canucks knocked off the reigning and no longer defending Stanley Cup Champions, in the St. Louis Blues. To me, this was a bigger upset than the Isles knocking off the Caps. While both underdogs knocked off a recent Stanley Cup champion, the Blues were the top team of the West, prior to the NHL pause.
It just seems that the Blues could never figure out hockey inside of the bubble. The Blues lost all three of their seeding games. Even with those three losses from the Blues, I don't think most people thought the Canucks could knock off the Blues.
The Canucks continued the woes of misery for the Blues, by blowing out the Blues in game one. Up next was each team trading overtime victories, as the Canucks took game 2 and the Blues took game 3. Prior to the Blues game 3 overtime victory, the Canucks had a real good shot of being up 3-0 in this series.
The Blues would even the series out, but the Canucks would win the pivotal game 5 by one goal. With the Blues season on the line, the Canucks blew out and absolutely steam-rolled the Blues, in the series clinching game 6.
No one can ever take away what goaltender Jordan Binnington and the Blues did last season. However, just over a year later, there's now a goalie controversy in St. Louis, as Allen played in some of these games.
For the Canucks, they are now Canada's last hope of winning a Cup. The Canucks, despite being a young team full of guys with not much playoff experience, are sneaky good. When they are hot, they can put up goals like any other team in the league, besides perhaps Colorado. The Blues took it on the chin here, as the Cancuks "Little Mac'd" their way into the second round.
NHL PLAYOFFS PREDICTION RECORD: 7-8.
FIRST ROUND PREDICTION RECORD: 4-3.
---
Will I ever wear this jersey with Cam Talbot as a Flame ever again? It's debatable.
The Dallas Stars, featuring a team of speedsters and dino-stars (Perry, Pavelski) were able to out-will the Flames, by a series score of 4-2. The Flames just absolutely choked this series away and a lack of power-play success doomed them.
Of course, the turning point in this series was in Game 2, when Matt Tkachuk got injured. He wouldn't play in this series again and Calgary lost one of their best players. However, despite missing Tkachuk, Calgary had plenty of chances to win this series.
When it comes to Cam Talbot, he posted a shut-out in this series and had 58 saves in a loss. I thought he played well, but unfortunately for he and the Flames, he had his worst game of the playoffs in game 6, a game that the Stars won to close out the series.
That game 6 is not without its controversy either. During a 3-3 game, and with their season on the line, Calgary coach Geoff Ward pulled Talbot with the game tied and inserted "Big Save Dave" Rittich in net; a Rittich who hadn't played a minute in these playoffs. Rittich quickly gave up three goals and that was all she wrote. The Flames just never rebounded after the Stars tied the game. Not having Tkachuk here hurt.
The Flames had a chance to go up 3-1 in this series, but as was the story all series, special teams, from both the power-play and penalty kill, doomed them. When Dallas needed a late goal or a special teams goal to either tie a game or break a tie, Dallas converted while Calgary wilted. Again, losing Tkachuk was huge, but that can't be the excuse. Calgary flat out choked.
For two years in a row now, Calgary has had a roster to make a threat in the playoffs. For the second consecutive year, Calgary is now bounced out in the first round. Roster changes will need to be made.
For Dallas, they showed a great ton of resilience and the heart of a champion in this series. They just never gave up, even when down 3-0 in the first five minutes of Game 6. When down three goals, Dallas then scored the next seven goals in the clinching game of the series.
While Dallas moves on, the headline of this series is Calgary choking.
NHL PLAYOFFS PREDICTION RECORD: 7-9.
FIRST ROUND PREDICTION RECORD: 4-4.
---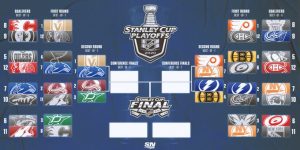 With the first round recaps now complete, let's take a look at the second round and the eight teams that are left.
WESTERN CONFERENCE
Full disclosure here. I'm writing this blog after the Stars game 1 victory over the Avalanche. That said, here's what I said prior to this game on Twitter, knowing that I would be doing this blog after this game:
Colorado Avalanche in 5 #GoAvsGo

— BlueCollarBlueShirts (@NYCTheMiC) August 22, 2020
With the NHL looking to keep their momentum, rather than taking a day break in-between rounds, the NHL opened up round two with the Stars vs the Avalanche. (The first round ended on Friday, August 21st, and the NHL immediately went into round two 24 hours later.) Of note, with all of the short series in round one, the NHL shaved off three days of "bubble time", as the league initially expected to start round two on August 25th.
After watching game one, my prediction of Av's in five games doesn't look good right now. Making matters worse, is that Colorado may have lost goaltender Philipp Grubauer for the series. However, as I do this series preview, I won't alter my pick with the benefit of seeing game one. (I also have no update on Grubauer's status either.)
The Avalanche, going into this series, are the hottest team of the playoffs, as they absolutely destroyed the Desert Dogs. For Dallas, who are without goaltender Ben Bishop, back-up goalie Anton Khudobin must continue to have that Texas-sized horse shoe up his ass. (And he did in game 1 of this series, as he was fantastic.) Dallas must also continue to find scoring from their veterans, as they did with Calgary.
This series features a lot of speed on both sides. While I think Colorado has the better defense, Colorado is prone to playing the run-n-gun game like the best of them. I'd expect a lot overs to hit in this series. (The game 1 over-under line was -4.5, an easy win for anyone who bet the over!) While Calgary went wide or just didn't hit the net at all during these foot-races with Dallas, I would more shots on net from Colorado, as opposed to Calgary, shots that will go for goals.
The Avalanche's top line of Landeskog/MacKinnon/Rantanen have been putting on a July 4th fireworks show during these playoffs. (They did so again in game 1 too, despite the Av's loss.) If Dallas can limit this trio and force Colorado to get scoring from elsewhere, Dallas will find themselves with a chance to win. (Little did I know how bad Colorado's defense was going to be in game 1!)
I think Colorado is deeper and out-matches Dallas here.
THE PICK: Av's in five. (Again, I'm writing what I thought before the events of game 1. For what it's worth, despite the Av's losing game one, I still see them winning the series. Maybe it takes six games now!)
---
This is going to be an interesting series to watch and not just for the stuff on the ice!
On Saturday August 22nd, a day before puck drop of game one of this series, Allan Walsh created a controversy for Vegas. If you recall from a recent blog I did, Allan Walsh is a sports agent. Most notably, at least from Rangerstown, USA eyes, Allan Walsh was the agent, that through Twitter, who recently disemboweled Adam Hermtrans, over Adam's uninformed opinions about the Rangers Brett Howden. (You can read the full story of Walsh's takedown of Hermtrans here: https://bluecollarblueshirts.com/7920/)
Walsh, who is not afraid to speak his mind and go balls-to-the-walls for his players, tweeted out the following on Saturday:
— Allan Walsh (@walsha) August 22, 2020
The big story in Vegas, going into this series, was who was going to take the net? The accomplished and once face of the young franchise, in the seasoned veteran Marc-Andre Fleury, or Robin Lehner, the same Robin Lehner who was acquired by VGK at the NHL trade deadline?
When it comes to the debate of MAF vs Lehner, the debate seems to be 50/50 by Vegas fans and NHL insiders. MAF is the guy who has done it before and the guy who led VGK to the SCF just two years ago. Lehner hasn't even played 10 games for the VGK franchise, but he is the hot hand.
VGK, who disposed of Chicago in the first round, are humming and buzzing going into this second round. Walsh's tweet throws a monkey wrench into the mix. At the very least, Walsh's tweet puts MAF in a bad position, as MAF will (and rightfully so) be questioned by the media about his playing time and his agent's tweet.
When it comes to the games themselves, Vancouver is riding a high right now, after knocking off the Stanley Cup champs. Behind head coach Travis Green, the young guns in Vancover have been playing remarkably, with guys like Brock Boeser and Elias Petterson most noticeably showing up. The Canucks also have an in-his-prime JT Miller, who is playing the best hockey of his career.
Going back to the goalies here, Jacob Markstrom has been great in the barrel for Vancouver. Whether it's Lehner or MAF, I don't see either team having a real advantage in net, based on recent play.
Vegas, despite being in their third year of existence, features a team full of veterans and a team that's already been to the SCF. They've also experienced an NHL screw-job and a heartbreak last year, with their first round loss to San Jose last season.
I think this is a house money series for Vancouver. They are the underdog. For Vegas, many expect them to make the WCF, if not win the SCF out-right. Vegas is the deeper team here and has the playoff experience. However, while I see Vegas winning this series, I think Vancouver will put up a hell of a battle. The talent of the centers in Sin City may be deeper than any of the teams remaining in the playoffs right now.
THE PICK: Vegas in 7. I see a lot of one goal games in this series to boot.
---
EASTERN CONFERENCE
This may be the most explosive first round series of the playoffs. In fact, many believe that the winner of this series will waltz their way into the Stanley Cup Final. While I don't believe whoever wins this series will easily dismantle the winner of the Islanders vs Flyers series, I do think that whoever wins this series will be favored to make it to the SCF.
All the recent history between these two teams favors the Bolts. The Bolts knocked out the Bruins in the 2018 playoffs, winning the second round series 4-1. During this season, the Bolts won the regular season series match-up, 3-1. In addition, in the round-robin seeding game of these playoffs, the Bolts won that game too. Of course, none of that stuff matters now.
When it comes to this series, the status of two players to watch will be David Pastrnak and Steven Stamkos. As it stands right now, Pastrnak is expected to continue to play, even if he's not 100%. Stamkos has been ruled out for game 1.
The last time these two teams met in the playoffs, we had this:
In recent years, we've seen some bad blood between these two teams. We also saw some great goaltending. This is where I see Tampa winning this series. In a seven game set, I'm going to go with a perennial Vezina contender in Andrei Vasilevskiy, over Jaroslav Halak. I think not having Rask around will hurt the Bruins here.
While Halak was commendable against Carolina, Tampa is much deeper than Carolina. I trust Vasilevskiy to make the extra save more so than I do Halak. I think a lot of the great goaltending Vasilevskiy displays, is often lost, due to Tampa's explosive offense.
Tampa is a quick team and there are not many weaknesses with them. They have one of the best defensemen in all of the league, in Victor Hedman. They can get scoring from anywhere. Boston must slow down Tampa to win this series and I just don't see that happening, even if Stamkos misses the entire series.
You know the names in Boston already, such as captain Chara (who may be retiring after this season), Bergeron, Marchand, Pastrnak, McAvoy and the others. Boston has a balanced team of skill and grit, which is why they've been successful in the past. However, I'm going to go back to what I said at the beginning of the season – after the choke job last year, the weight of the world is off of Tampa's shoulders. They look more relaxed. They didn't implode when things got tough against Columbus this year, as they did last year. In addition, Jon Cooper, the longest tenured NHL coach in the league today, knows that the clock is ticking. I think he'll get the best out of his team.
THE PICK: Tampa in 5. Boston is good, but Tampa is better and has Boston's number. I think Boston would've faired better with either the Isles or Flyers. I just don't see this being a good match-up for the Bruins, stylistically.
---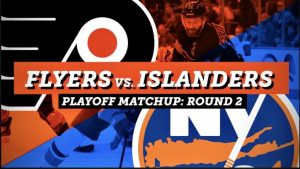 As a Ranger fan, this pains me. The two teams I hate the most in the league are battling for the right to make the ECF. No matter who loses this series, whoever wins this will be playing for the right to make the SCF.
As mentioned on past blogs, I'm 38 years old. The Islanders are my most hated team, with the Flyers as a close number two. (I have the Devils at three!) For older NYR fans, fans who were around in the mid-70's (and I got some people on Twitter telling me this too) they hate the Flyers more than the Islanders. After all, the Flyers/NYR rivalry was around several years before the Islanders entry into the league.
My hatred for both teams aside, I think the Islanders, who are the underdog and the lowest seed remaining in the East, have been great. They've made it look easy. I thought the Isles got lucky by drawing Florida in the qualifying round. I thought the Caps would bring the Isles back down to Earth. Fat chance. The Isles embarrassed the 2018 Stanley Cup Champions out of the playoffs.
The Flyers, in my opinion, are way deeper than the Islanders. The Flyers have the hotter goalie, in Carter Hart. That said, Varly has been no slouch for the Isles either. I think the Flyers are quicker, better offensively and are better on special teams (especially on the PP) too. However, the biggest thing here is coaching. In a series featuring two coaches with a ton of wins between them, Barry Trotz's team sticks to their gameplan better than the Flyers do for Alain Vigneault.
I really think coaching is the key to this series. If the Isles continue to follow the blueprints, they can stalwart and grind the Flyers into submission. If the Flyers can get the Islanders to break out of their smothering style of hockey, the Flyers will gain the edge.
While I'll give my pick in just a second here, I really think this series goes to seven games, no matter who wins. I despise the Islanders, but to me, they've been as impressive as anyone. The Flyers really didn't impress me against the 12th seeded Montreal. However, maybe that series was the Flyers knocking off the rust. If the Flyers play the way they did against Montreal, the Isles should handle them. If the Flyers kick it into second gear, the Flyers should handle the Isles. This is a tough series to predict either way.
THE PICK: FLYERS IN 7. As we've seen in recent times, I'm going with the hot hand and young goaltender. I think Hart steals a game or two in this series, which will swing things for the Flyers. (And truth be told, I can never pick the Islanders to win!)
---
Once round two is complete, I'll do a round two recap and round three predictions blog.
Real quick here, I want to get into the Mike Milbury stuff and then I'll go home with some Rangers news.
---
By now, you have probably heard about the Mike Milbury story. Just to give you a quick recap, during Game 5 between the Islanders and the Capitals, the following exchange between Brian Boucher & Mike Milbury took place on-air:
"If you enjoy playing and enjoy being with your teammates for long periods of time, it's a perfect place," analyst Brian Boucher said before Milbury interjected that there were "Not even any women here to disrupt your concentration."
And just to give you the context of these comments, here's the clip:
In no way shape or form am I a Milbury fan or a defender of his. However, for all the things he's ever done and has ever said, THIS IS WHAT GETS HIM CANCELED? A silly joke?
Let me preface the following with this – I get what Milbury means. After all, look at the NBA bubble. Players have broken "bubble protocol" and have visited strip clubs, off-site. Players are inviting Instagram women, women with questionable morals, to their hotel rooms, inside of the bubble. So when Milbury says "Not even any women here to disrupt your concentration", is he wrong, when using what's going inside of the NBA bubble as a comparison?
If anything here, I think Milbury is wrong in principle and not because of his joke. I think women have been an issue for NHlers inside of the bubble. Whether it's wives, girlfriends, daughters, mothers or any other female family member or friend, NHL players DO MISS women. We've already heard stories from plenty of players and how they are all Face-Timing, zooming, texting or whatever else, with their family members, of both genders. We saw Tuukka Rask (again, I recapped this already, and the silly stuff Milbury said about Rask just a week ago) leave the bubble, because he wanted to be with his family, a family that includes females.
If you get anything out of this, while I get what Milbury means, I don't think he's wrong for saying what he said. I thought it was a joke of the "puck-bunny" variety. However, I think he's wrong because players do miss their family, female family members included.
Again, let me be clear here – I'm not a fan of Mike Milbury. He did some stupid stuff in his NHL playing days. He may be the worst GM in NHL history. He set the Islanders back for years, which I guess I do thank him for! If there's anything I give Milbury credit for – he's never been shy to express an opinion, and isn't that what you want in a color commentator/analyst?
To cancel Milbury over a silly joke, it's the equivalent of book burning to me. And as someone who reads a ton of books from players and personalities of the NHL's past, are future books going to have to be "self-censored?" If these liberals could read anything that was more than ten words, I could only imagine what they'd say about Phil Esposito's autobiography! I just think as a society, with people caving into cancel culture, we will lose different ideas and inside stories, because everyone is scared of whatever liberal backlash that may come their way.
This is the third time in as many weeks, where I'm talking about Milbury. Previously, I wrote about Milbury vs Rask here: https://bluecollarblueshirts.com/81820/. Prior to Milbury vs Rask, I was talking about Milbury's dumb comments, where he petitioned the NHL to change their overtime rules.
I will say this – Milbury always has people talking, one way or the other. Isn't that what you want? We all know Milbury is there to be a "heel" and to stir stuff up. You can't have an all-vanilla broadcast. You need some spice in the pot or else you just have a meal of blandness and with no flavor. While I question Milbury's credentials a bit, since it's not like he's ever won a Stanley Cup or had a great run behind a bench or in a front office, he's there for a reason – to get your goat.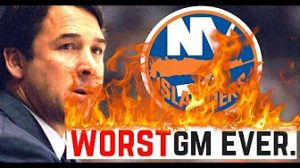 Let's get into the facts of this story. When Milbury made his comments, the NHL nor NBC batted an eye. It wasn't until the fake outrage from liberal social media came in, which forced the NHL and the NBC to comment on this story. Of course, this is the same liberal social media (and the NHL & NBC too for that matter) that has no problem with Snoop Dogg on their broadcasts, the same Snoop Dogg who uses very derogatory terms about women in his songs. Once again, double standards are rearing in their ugly head here. Also worth mentioning, despite being a goon, Milbury, unlike Snoop Dogg, was never charged with murder either.
A day after Milbury's comments, and with the liberal social media mob looking for Milbury's job, the NHL released this statement:
This is where the NHL draws the line? This is what the NHL feels like condemning?
After the NHL's statement, the following was released by NBC Sports:
"In light of the attention caused by my recent remark, I have decided to step away from my role at NBC Sports for the remainder of the Stanley Cup Playoffs. I do not want my presence to interfere with the athletes as they try to win the greatest trophy in sports."
If anything, Milbury's recent comments about Rask were more offensive than this silly joke. And again, this isn't the first time Milbury has said something dumb on the air. That's what makes this story crazy – this silly joke doesn't even scratch the surface when it comes to the stupid stuff Milbury has said or done in the past!
If you get anything out of this story it's this – the NHL and NBC didn't give two craps about Milbury's comments, UNTIL THE LIBERAL MEDIA CRIED FOUL.
When the NHL & NBC puts a guy like Milbury on the air, they know what they are getting. To force him into a statement (I'm sure the NHL & NBC told Milbury to either release a statement saying he was leaving or face the consequences, which would be permanent removal, akin to Roenick) is a reaction to people wanting his head.
As I always say during these times, is having a sense of humor now part of cancel culture? How do any of these people watch anything else on TV? How can they watch a stand-up comic? Do they cry at the sight of their own shadow?
Mike Milbury is an idiot. However, he shouldn't lose his job over a silly joke. All these fake news headlines of "MILBURY IS A SEXIST!", "MILBURY IS A MISOGYNIST!" and "MILBURY BELIEVES WOMEN BELONG IN THE KITCHEN", are all sensational headlines to push a false narrative. So much for that anti-bullying campaign.
The real headline here? "MIKE MILBURY PUTS HIS SHOE IN HIS MOUTH AGAIN!"
I doubt Milbury will ever be back. Maybe he can start a podcast with Roenick.
---
In a story first reported by Larry Brooks of the NY Post, the Rangers are loaning Vitali Kravtsov to his KHL team, in the Chelyabinsk Traktor, for the 2020-2021 season. Of course, this news meant some Ranger fans thought the sky was falling down, because you see, not only do these people think that Kravtsov is the second coming of Wayne Gretzky, to these people, they think this is the Rangers not having any confidence in Kratvsov. Of course, as usual, these basement bozos are dead-wrong.
Similar to my Lundqvist to SHL proposals, this is a win-win for both Kravtsov and the Rangers. Kravtsov hasn't played competitive hockey for nearly six months. If Kravtsov was to wait until the start of the 2020-2021 NHL season, which could start as soon as December 1st and as late as January 1st, that means he wouldn't have played a competitive game for anywhere from nine to ten months.
Barring any interference from this pandemic, the 2020-2021 KHL season is scheduled to run from September 2nd, 2020 through February 27th, 2021. In other words, in less than ten days time, Kravtsov can start playing meaningful hockey again. Furthermore, since he's on loan, the Rangers can recall him at any time, although it's most likely Kravtsov plays out the KHL season for Traktor.
A few more facts to consider is that it wasn't guaranteed that Kratvsov would've made the 2020-2021 Rangers roster out of the gate. He may need more time in Hartford, with the Wolfpack. As it stands right now, no one knows when the AHL season will start.
With no set date for the NHL or AHL seasons, Kratvsov can play some competitive hockey while waiting for the NHL and AHL to figure it out. With the KHL season ending before the NHL season, the Rangers can recall Kravtsov for the remainder of the 2020-2021 NHL or AHL seasons.
I just don't get why some Ranger fans think this is a bad thing. Kravstov is a young kid. The more games under his belt the better. Based on what we've seen when the Rangers reconvened for mini-camp in July, Kravtsov wants to be here. I don't envision this as another Lias Jessiman 2.0 situation.
---
As we close out here, Mika Zibanejad announced his engagement this past weekend. Good luck to him in the future.
In a quick update, regarding my last blog and the Tony DeAngelo stuff on social media, since TDA's latest social media controversy, where he challenged a fan to a fight, DeAngelo hasn't tweeted anything after deleting those tweets. He's learning!
If there is anything to be learned about social media and celebrities/athletes, staying quiet is always the best bet. In this never-ending 24/7 news cycle and with a majority of the public at home, these social media cretins will always find something new to attack, thus making you yesterday's news.
I mean just look at this week. The people going after Tony DeAngelo from earlier this week, quickly pivoted and decided to make Mike Milbury a focus of their "tolerant" wrath. Also benefiting from Milbury's latest mishap? Thom Brennaman, who said something 100 times worse than Milbury did. For Milbury, give it a day or so – the social justice warriors of liberal social media will be attacking someone else new, maybe even by the time you read these words.
---
If you haven't already, subscribe to this blog for the next update:
As far as the next blog, I'll be back sometime next week, once there's enough stuff to talk about. I don't want to mail home a 1000 word blog here. It's always 10,000 words, no ads, one click!
As always here, thanks for reading and…
LET'S GO RANGERS!
NYR WILL DRAFT LAFRENIERE!
MAKE YOUR MONEY DEANGELO!
Sean McCaffrey
BULLSMC@aol.com
@NYCTHEMIC on Tweeter and on Parler