---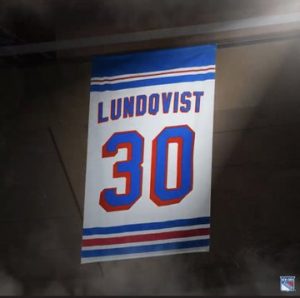 Greetings and salutations everyone and welcome to another blog here on BlueCollarBlueShirts.com. There goes my weekend!
As you may be aware of, on September 6th, 2021, I will be releasing my new "The New York Rangers Rink of Honor and the Rafters of Madison Square Garden" book. The book is pretty much 99% done, where at this stage of the game, yours truly, my editor and several others are reading a physical print copy of the book, as we proof-read and look for grammatical and formatting errors.
For all pre-ordering information, including details on how to obtain a signed copy of the book and an Amazon ordering link, click the link below:
---
When I put the book together, which is pretty much two books in one, I wrote about a proposed "New York Rangers Rink of Honor", an idea where the Rangers could honor their legends and fan favorites. The names in the "Rink of Honor" are men, while who were great with the Rangers, aren't men who'll ever get a banner in the rafters of Madison Square Garden either. If you look at the back cover in the graphic posted above, you'll see the list of names that I talk about in the book.
The other part of the book is "The Rafters of Madison Square Garden", where I talk about names who I feel should have banners adorned from the ceiling of Madison Square Garden. Again, refer to the back cover for those names.
When writing the book, the name of Henrik Lundqvist was in limbo. Without a shadow of a doubt, whenever Lundqvist retired, we all knew that the Rangers would retire his #30 jersey and hang it from the rafters. On August 20th, 2021, this news was confirmed.
To just stick with the book talk here, before getting into Lundqvist's retirement announcement from Friday; when writing the book, there's no way I could've put Lundqvist into the "Rink of Honor", because after all, he was above that. We all knew that one day, Lundqvist would join the ten other men in the rafters of Madison Square Garden. At the same time, I couldn't campaign in the book for Lundqvist to have his #30 retired in the "Rafters of MSG" section either, just because that was a given fact. Instead, I just gave Lundqvist his own chapter in the book, where I pretty much said what I'm saying here – the second Lundqvist retires, his #30 will be retired.
As stated, the book is pretty much done. However, since I want the book to be as up-to-date as possible when it's published, I'm going to have to rewrite Lundqvist's chapter now and make some edits in the book. Similar to the firing of John Davidson from May 2021, a John Davidson who is also featured in the book; I wrote about Lundqvist in the present tense and with the thought that Lundqvist may one day resume his career. At this time, now I have to write about Lundqvist in the past tense, as his era, the "Henrik Lundqvist Era", is brought up a lot throughout the book, especially when talking about players like Sean Avery, Ryan McDonagh, Dan Girardi, Marc Staal and others.
I bring this all up, because it's still my goal to get this book done, published and released on 9/6. However, I now have to re-read 500+ pages again and make sure everything written about Lundqvist is correct and up-to-date. In other words, worst case scenario, the book may be released a week or two beyond the originally intended 9/6 date.
I just wanted to give you guys all the information here, since you guys have been supporting this project from day one, as is evident from all the pre-orders I received, where you guys have pre-ordered over 500 books already. I thank you all for that overwhelming support, as without you guys supporting this site, I would've never attempted this massive project. (And when you see the book, you'll see what I mean!)
Let's now get into the Lundqvist retirement.
---
On August 10th, Lundqvist commented on Twitter about a potential comeback, where he posted a picture of his pads and said, "back at it, we'll see what happens." A few days later, Henrik Lundqvist was pictured in Sweden, hanging out with his twin brother Joel Lundqvist.
Henrik Lundqvist, who splits time in both New York City and in Sweden, has been trying to make a comeback to hockey ever since his medical scare which began prior to the start of the 2021 season. In other words, hanging out with his brother in Sweden isn't out of the norm for Lundqvist.
At 9:21AM EST on August 21st, Lundqvist tweeted out the following: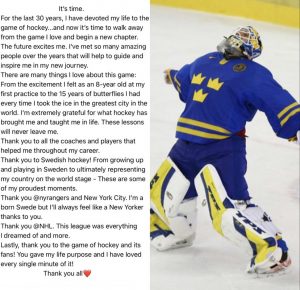 At around the same time this tweet went up, Lundqvist held a press conference in his native Sweden, at the Scandinavium in Gothenburg, Sweden. At the press conference, Lundqvist said:
"For me, it started here in Scandinavium when I was 5 years old. I saw my first hockey game here. That's how it started.

I want to thank all the coaches and all the players that I've had the opportunity to play with and I want to thank all the clubs that I've represented. Jarpen, where it all started, Rogle BK, Frolunda of course, and the New York Rangers. All of them have meant so much to me during that time and place. A big part of my life has been dedicated to those teams.

At last I want to thank all the fans. I've felt so much support here at home playing for Frolunda and the national team, and in New York. It's been giving me so much joy to feel that support. I will be forever grateful for it. That is obviously something that I will miss, the intense feeling of being in a rink competing."
As you can tell by all of this news, Lundqvist couldn't overcome his heart issues from late last year, despite doing everything he could to make a comeback. More on this in a bit.
---
As is always the case whenever breaking news hits Rangerstown, USA, Larry Brooks had the exclusive scoop and interview with Lundqvist. You can read read what Brooks wrote here: https://nypost.com/2021/08/20/rangers-legend-henrik-lundqvist-announces-retirement/
In the article, Lundqvist said his plan was to return to the NHL:
"I started working out again and was skating, but without any contact. But there were some setbacks. Too much exertion caused some chest pain. I was hoping I would be 100% by this time. But I was told that inflammation takes a long time to correct and with medication I might be out of the woods, but it could be another full year before I would be 100%."
Lundqvist added:
"I came to the conclusion that there are too many unknowns and too much risk for not enough reward for me to keep playing. I'm okay with this. I decided only a few days ago. But I am at peace. I look back at my career and all I have is gratitude and pride. I am just so grateful."
At the end of the interview with Brooks, Lundqvist said something that felt straight out of the Emile Francis era:
"We didn't win, but I did right by me."
And yes, you can interpret that above quote in different ways, as what was best for Lundqvist at the end of his days with the Rangers wasn't necessarily what was best for the Rangers themselves. That said, the Rangers gave Lundqvist a no-move clause and it was Lundqvist's right not to exercise it.
---
The saddest thing about all of this, is that Henrik Lundqvist was forced into retirement, rather than making the decision on his own. While Lundqvist isn't the first athlete forced into retirement over a medical condition, and he won't be the last – it's still sad nevertheless. Not every athlete gets to write their own ending, but needless to say, it would've been nice if Lundqvist had one last chapter to write.
However, if you're an optimist, you can also say that Lundqvist spent his entire career with the Rangers. Yes, Lundqvist signed with Washington, but since he never played a game for the Capitals, the back of Lundqvist's trading card will always read that Lundqvist spent his entire 15 year NHL career with the Rangers. That has to be some solace for both Lundqvist and Ranger fans.
In a way, and especially for people like myself who were furious that Brian Leetch was forced to play elsewhere; isn't it nice that Lundqvist ends his career as a life-long Ranger? And while Marty Brodeur, one of Lundqvist's biggest rivals during their days in the metropolitan area, most certainly had a better career; Lundqvist can say two things that Marty can't – "I played for only one franchise and I never married my sister-in-law either!"
(And to be clear, Lundqvist would never say this! Who knows if he thinks it though?)
---
When you look at this news specifically on how this effects the Rangers in this upcoming 2021-2022 season; we now know that the idea/suggestion of trading Alexandar Georgiev and signing Henrik Lundqvist on the cheap is now dead. For regular readers of this site, I first suggested this idea back in March of 2021 and the idea started to gain traction. However, that's all it was, an idea. And heck, as I said then and as I've been saying ever since, that whole idea was contingent on Lundqvist being healthy, which unfortunately, isn't the case.
While I still believe that Georgiev is a tad overpaid for a back-up goaltender, I think the Rangers now go into next season with a Shestyorkin/Georgiev tandem. I am aware that Kinkaid had some good starts last season, but as a fan, and this is just my opinion and it doesn't have to be yours – I'm more comfortable with Georgiev in net than with Kinkaid in net. That said, if Georgiev were to be traded, that wouldn't surprise me either, especially if that Eichel trade were to ever go down. (More on Eichel later.)
---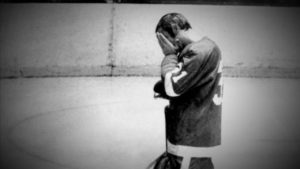 Had Henrik Lundqvist been healthy for next season, he would've turned 40 years old as an active NHLer. Of course, Lundqvist was coming to the end of the line, but it is a heart issue, and not age, that ends his career.
As you'd imagine, there are a lot of takes, opinions, memories, thoughts and everything else that you can conjure up, when talking about Henrik Lundqvist today. I'll now share some of mine.
With Lundqvist's career now complete, his era and his career really feels like Eddie Giacomin's. Both goalies were huge fan favorites, and arguably the top two fan favorites in all of franchise history – despite neither franchise goaltender ever winning a Stanley Cup with the Rangers or elsewhere. And yes, it's hard to compare eras because so many factors and intangibles change, but the two careers are very similar.
It's funny when you think about these two franchise goaltenders. Ranger fans of the late 1960's and early 1970's LOVED Eddie Giacomin. Many Ranger fans of today seem to be IN LOVE with Henrik Lundqvist, where some of that love seems very creepy, especially when you read social media postings such as, "I'll give my heart to you my beautiful sexy King".
And I'm not making that quote up either. I actually read that tweet, a tweet that was written by an adult male. To each their own I suppose, and I guess I should mention that social media wasn't around in Giacomin's day either. That said, I can't envision grown men from the 1960's and 1970's talking about how good looking Giacomin was and how they'd take a bullet for him too. Different eras, different generations, different culture.
Where Lundqvist and Giacomin differ big-time, is that due to the salary cap in Lundqvist's era, Giacomin routinely had much better teams in front of him than Lundqvist ever did. That is a FACT and not an opinion. At no point in Lundqvist's career did Lundqvist ever have a perennial Norris contender in Brad Park, nor did Lundqvist ever have one of the greatest lines in franchise history in front of him, as Giacomin once did with the GAG line.
To go even further, during Giacomin's days in New York, Giacomin also had the best third line in team history in front of him (Irvine/Stemkowski/MacGregor) and had one of the greatest coaches in franchise history too, in Emile Francis.
However, as Lundqvist said himself on Friday, like Giacomin, they did everything but win. It really makes you appreciate Davey Kerr! And for fans of solely the modern era, it really makes you respect Mike Richter even more.
---
If there was anything else that truly stuck out to me when talking Giacomin and Lundqvist, it are their final pictures, as both of these pictures are kind of sad when you look at it. That said, at least Giacomin got his moment in front of the fans at MSG, while Lundqvist's career ended on the bench, while sitting inside of an empty arena in Toronto. However, despite the less than majestic endings, the memories will never die.
I keep going back to Giacomin here, because as talked about in-detail in the past, I don't think Henrik Lundqvist is a Hall of Famer, at least not under the conditions of today. (You can read my detailed thoughts on why here, as I don't want to rehash/rewrite all of that again: https://bluecollarblueshirts.com/12920/)
However, if there's ever a career that helps Lundqvist's cause for the Hall of Fame, it's ironically Eddie Giacomin's. Statistically, not only did Lundqvist have a better career than Giacomin, but like Giacomin, he never won a Cup either. Usually, the Hall of Fame honors hardware when it comes to goalies, with a few notable exceptions. Another notable exception here would be another ex-Rangers goalie, in Chuck Rayner, who despite winning a Hart Trophy, never won the Stanley Cup either. That said, both Lundqvist and Giacomin had better teams in front of them than Rayner ever did, which is why Rayner not only won the Hart Trophy in 1950, but was also inducted into the Hall of Fame.
I'm not campaigning one way or the other for Lundqvist's Hall of Fame candidacy. While I don't think he's a Hall of Famer when you look at the 35 NHL goaltenders who are in, and the many others who are omitted; when you compare Lundqvist to Giacomin, Lundqvist has to go in. When you look at Lundqvist versus others, the case for a Hall of Fame bid isn't as strong.
I will say this – I hope Lundqvist goes in. I always want to see Rangers in the Hall of Fame. And as I've been saying for some time now, whatever happens with Roberto Luongo will give us a hint on what happens next. If Luongo goes in, Lundqvist has to go in, no questions asked. If Luongo doesn't go in, it doesn't mean that Lundqvist is eliminated from contention; all it means is that it's not a slam-dunk thing.
One thing that's a slam-dunk, and as talked about already, is Lundqvist's place in the rafters of Madison Square Garden.
---
Following Lundqvist's announcement, the Rangers immediately took action and released a statement on their website, which you can view here: https://www.nhl.com/rangers/news/statement-regarding-henrik-lundqvist/c-326001190?icmp=int_web_nyr_news_subnav
Here's the statement:
It is with mixed emotions that The New York Rangers offer our best wishes and heartfelt gratitude to Henrik Lundqvist on the announcement of his retirement. Henrik's commitment to excellence made him one of the best goaltenders to ever play the game of hockey, and we are so fortunate to have witnessed his greatness firsthand for 15 years. As we congratulate Henrik on an extraordinary career and a lasting legacy of success, charity and character, we are honored to announce that we will retire his number and raise his jersey to the rafters at an upcoming game this season.

Henrik is, and always will be, a Ranger.
Unlike several other names that are in the rafters of Madison Square Garden, Lundqvist will have a sold out, loud and appreciative crowd when his jersey retirement ceremony takes place. He won't be wrinkled and hear golf claps when his time comes.
We all knew this day was coming, but I still remain conflicted. To be clear, Lundqvist's #30, hands-down, should be in the rafters of MSG. But before guys like Bill Cook, Frank Boucher, Bun Cook, Ching Johnson, Bryan Hextall, Emile Francis, Lester Patrick? I don't think so.
Listen, we all know about my beating of the drum for all things Rangers history. Heck, as you know, I wrote a book about it!
What I'd like to see, even though we know it won't happen, is for the Rangers to honor all of their names from their past, including the names listed above. You can even add Ron Greschner to the mix too. As I explain in-detail in the book, the Toronto Maple Leafs have done this in the past, so if they can do it, why not the Rangers?
From there, you can build to the anticipation of retiring Lundqvist's #30. With a jacked up crowd awaiting Lundqvist, the Rangers could right all of their wrongs in one night and then still get the big bucks for the tickets and merchandise that this Lundqvist ceremony will produce.
Rather than honoring names from the past in front of a crowd who will just be polite; by doing this mass induction, you can have one legendary night with Lundqvist as your headliner. Alas, I know this is probably wishful thinking.
And yes, you knew I had to bring this up!
---
I'm not going to rundown Lundqvist's entire career here, because one, you know all about it and two, I've done this in the past. That said, once this news broke, I saw a lot of reaction, or should I say overreaction!
I saw many fans say that Lundqvist is the greatest Ranger ever and a Mount Rushmore player of the franchise. That's hogwash to me. Even if you don't agree with my opinions on Rangers history, where I would rank guys like Frank Boucher, Bill Cook, Bryan Hextall, Dave Kerr and others above Lundqvist; when it comes to more modern Rangers history, how can anyone with a straight face say that Lundqvist had a better career than Brian Leetch?
In addition, even at Lundqvist's best, he never delivered like a Mark Messier, where I understand that some fans downplay Messier a bit because of Messier's work with the Oilers. That said, the Rangers have four Stanley Cup victories in nearly 100 years and it was Mark Messier who lifted the team to one of them, the first in 54 years and the only Stanley Cup in the last 81 years. There's just no way to gloss over Messier.
Of course, social media tends to skew younger and for most fans, they are fine with only talking about what they know and saw, rather than opening a book, doing research or really putting any effort at all into learning about the franchise that they root for. After all, this is a participation trophy generation that grew up on what Larry Brooks wrote during Lundqvist's first season as a Ranger, when Brooks called Lundqvist "The King".
The "King" nickname has always been suspect to me, just because prior to Brooks anointing Lundqvist with that title, the New York Yankees previously had Jim Leyritz hold that "King" title and a Jim Leyritz that won multiple World Series' with the Yankees.
And really, if you look at sports history, athletes with the "The King" nickname always won a championship in their sport, whether it was in baseball, basketball, pro wrestling, boxing, MMA or elsewhere. Yes, Lundqvist won a gold medal once, but I only care about Rangers hockey, and not about Swedish national hockey.
There's even been talk and suggestions about putting a statue of Lundqvist outside of MSG! I know many fans have hearts that are fond for Lundqvist, but if the Rangers are ever going to do this, it's my opinion that Adam Graves deserves this honor first and more so than anyone else. In fact, I wrote about this last year and you can read my detailed reasoning on why Graves deserves this enshrinement here: https://bluecollarblueshirts.com/4720/
And when it comes to Rangers goalies, while Lundqvist had an amazing career, I'd still rank Mike Richter and Dave Kerr above him. Of course, that's a topic that's opinion-influenced and a matter of preference.
---
As we wind down here, it does suck that Lundqvist was forced into retirement. However, it's the right decision. You can't play around with a life-threatening condition, especially when you're a family man with young kids. And while hockey fans will miss Lundqvist, it's not like Lundqvist will be burnt financially by this, as Lundqvist has already made over $100M in career earnings. That figure doesn't even include the millions of dollars earned in other investments and opportunities, including restaurants and endorsements.
As far as what Lundqvist does next, that's to be determined, but I'd imagine that eventually, Lundqvist will have some sort of ambassador role with the Rangers. I know some fans have talked about Lundqvist one day replacing or working with Rangers goaltending head coach Benoit Allaire, but I can't see that happening and for several reasons such as these:
— Very rarely, do elite athletes make great coaches. For elite athletes, playing their sport comes natural to them. You can't create elite talent when coaching – either you have it or you don't.
— As mentioned, Lundqvist has enough money for several lifetimes and can enjoy life right now. It's not like he needs the money and a job right now.
— Due to his medical condition, a coaching job may be too demanding. I have no clue what Lundqvist's schedule is like with his medical team/doctors, but I would imagine that staying away from stress is a good thing for Lundqvist's heart. In addition, with appointments, Lundqvist may not be able to dedicate himself fully to a coaching job, or at least not yet.
In my eyes, I envision Lundqvist as a team ambassador, similar to the role that Rod Gilbert currently has. While I don't think you'll see Lundqvist floating around the halls of Madison Square Garden as often as Gilbert does, I can see Lundqvist doing charity work and making appearances on behalf of the team, just like Adam Graves does.
And if I had any say in this when trying to figure out what the Rangers should do with Lundqvist? Easy – have Lundqvist replace Steve Valiquette on the MSG Networks! I rather hear from someone who has done it before, rather than hear from the guy who carried that guy's bags! Plus, there are some fans out there who would love to hear about Lundqvist's "tingles"!
---
The career of Henrik Lundqvist is now complete and what a career it was. Fortunately for Lundqvist, and other players from his era, all of his games are easily available for fans to watch, which is not the case for players from previous generations.
Obviously, Lundqvist finishes his career with many highlights, achievements and milestones. There's also regret too, with not winning the Stanley Cup being the biggest. It would be interesting one day to hear from Lundqvist, and get his thoughts looking back on 2014 and 2015 and which year he thought the Rangers had a better chance to win it all in.
For fans looking to attend the jersey retirement ceremony, no date has been announced yet, but go ahead – start saving your money now, as whenever this goes down, that ticket will be the hottest ticket of the 2021-2022 Rangers season.
The best of luck to Henrik Lundqvist moving forward.
---
I haven't even done the PLUGS segment yet!
Before moving on, as I rapid-fire through some topics, here are my last few blogs in case you missed them:
---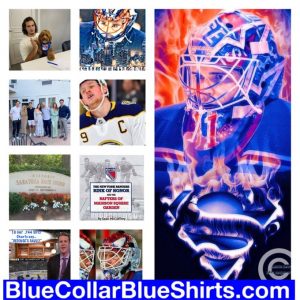 ---
In the latest in the world of Jack Eichel, on Thursday August 19th, Eichel tweeted out a sleepy-face emoji, which I guess was his way of saying he's getting tired of all of this drama too. This concludes your Jack Eichel update for tonight's blog.
In other news that doesn't mean anything, also on Thursday August 19th, the NHL and EA Sports announced that Auston Matthews would be appearing on the cover of the NHL '22 video game. Of note, Matthews just appeared on the cover of NHL '20.
To some people, this was major news, news to these people that took precedence over what's currently going on in Afghanistan. To me, as someone who dabbles in the world of video games from time-to-time, I could care less. Sure, it would be nice to see Artemi Panarin or Adam Fox on the cover, but really, does it matter? Once you get the game, how often do you look at the cover? In addition, with all games now available to download digitally, who looks at these covers anymore?
At the end of the day, this was a story just because this is a slow news period, as August usually is for the NHL. That said, we do have two big stories to talk about next.
---
The day is soon near – the NHL will now allow teams to litter their jerseys with advertisements, starting with the 2022-2023 season.
This news first broke on August 17th. You can read the CBS Sports version of the story here: https://www.cbssports.com/nhl/news/nhl-owners-reportedly-approve-jersey-ads-for-2022-23-season/
As I said once the NHL first started to allow teams to put ads on their helmets, ads on NHL jerseys were inevitable. And as I said then and as I'm saying now, once this Pandora's Box is opened, you can't go back and close it. In the future, a generation of fans will only know NHL jerseys with ads on them – just like how this current generation, myself included, can't remember the boards at NHL arenas being pure white and free of advertising debris.
Up front here, I absolutely hate this, but I'm not shocked or surprised. In addition, I'm not as mad as I could've been, especially knowing how Major League Baseball has already prostituted out the New York Yankees jersey, an iconic Yankees jersey that now has that hideous Nike swoosh logo on it.
Of course, fans can have fun with this, as you can photoshop silly logos onto Rangers jerseys right now, such as "My Shiney Hiney" (a former NHL sponsor), PornHub, Trojan condoms and other adult themed companies. More probable for the Rangers, are logos on their jerseys such as Delta, Chase, DraftKings and maybe Bud Light. (No word if beer companies will be allowed to sponsor jerseys right now. And isn't it funny how alcohol may be a concern, but gambling is not? The world has changed, the world has changed.)
I know there are optimists out there who will say, "one small square ad isn't that bad." To me, any ad on these once sacred jerseys is terrible. Plus, this is how it all starts. Once you put one ad on the jersey, then the NHL will add another, then another after that and you get the point. There's not one fiber in my being that believes the NHL will one day say, "We tried ads on jerseys, but we didn't like it. We're going to bypass millions and millions of dollars and just go back to clean and unadvertised jerseys."
Fans may scoff at the idea of these jerseys rivaling the NASCAResque jerseys that European hockey players wear overseas today, but you'd have to have your head in the sand to not think that one day, whether it's 5, 10 or 15 years from now, that these NHL jerseys will one day look like a mall directory or a Tangers Outlet's sign. (Remember malls? In 5, 10, 15 years now, people may have forgotten what malls were!)
This is all hideous and disgusting, but there's nothing we can do about it as fans, aside from not buying them when they start popping up for sale.
And oh, how long before Madison Square Garden eventually sells their name to an advertiser? You know that day is coming soon. Come on down to "The World's Most Famous Arena", The My Shiney Hiney Garden!
Speaking of arenas and the 2022-2023 season, how about what's going on in Arizona right now?
---
If you haven't heard by now, the city of Glendale, Arizona is giving the Coyotes the boot. For the complete story, check out this link from CBS Sports: https://www.cbssports.com/nhl/news/city-of-glendale-gila-river-arena-will-cut-ties-with-arizona-coyotes-following-2021-22-nhl-season/
To sum up the story, the city of Glendale, who controls what events are booked at the Gila River Arena, has told the Coyotes that they will not be welcomed back after the 2021-2022 season. Come June 30th, the Coyotes, who also have their offices in the arena, must move off of the premises. In addition, this is the city of Glendale's right, as they have a year-to-year lease with the Coyotes.
From the Glendale end of things, the city of Glendale are accusing the Coyotes of owing them back monies and feel that they can make more money without the Coyotes being around. On the other side, the Coyotes side, they released a statement where they hope to re-open talks and find a resolution. However, the city of Glendale seems to have their mind set on moving on. After all, can you see the city of Glendale reversing course, especially after the scathing statement that they released? Of course, at the same time, money talks, but money isn't abundant in Arizona.
Personally, I've been to this arena once. I loved the whole set-up and experience, as the arena is located inside of a huge outdoor shopping mall, where there are many bars and restaurants to visit both before and after a game. In addition, the Arizona Cardinals play in the football stadium which is just a few steps away. It really is a cool little environment, but of course, it's not like the Coyotes are packing the house either. In fact, this was probably the worst time for this news to break, as the Coyotes are now entering their 78956789687585th rebuild.
As far as what happens next, yes, there's the possibility of the city of Glendale changing their mind, even if their statement from Thursday comes off as final. Whatever the case, the Coyotes are going to have to make contingency plans, in the event that they can't repair their relationship with the city of Glendale and the Gila River Arena.
If the Coyotes are forced or should I say "phorced" to move, perhaps they could move back to Phoenix and share an arena with the Phoenix Suns. The Coyotes could also look elsewhere in Arizona, such as Tempe.
When it comes to relocating the team, hockey fans are frothing at the mouth for the team to be moved to Quebec, as Quebec City has an arena willing to go. I think this idea is less likely to happen than the other options that the Coyotes presently have. And really, the only way I could ever see Quebec City getting the Nordiques or another team back again, is if the owner and/or the management group spoke French. I just don't see a non-French speaking anglophile spearheading a move to Quebec City.
Staying in line with the topic of former NHL cities, I've seen some fans even bring up Hartford. There's just no way that's happening either, as the arena in Hartford is old, antiquated and dated. The arena couldn't host an NHL team right now, at least not in its present state. After that, you'd then have to deal with what to do with the Hartford Wolfpack, which admittedly, would be a lesser concern than the arena itself.
To me, when it comes to the idea of relocating, I think the most likely option would be Houston, Texas. Not only does Houston have a strong fan base and have sold out hockey games before, it's also a major market. By moving to Houston, you'd then be able to create a battle of Texas rivalry with the Dallas Stars. In addition, it would keep the current NHL divisions and conferences aligned, rather than having one extra team in the East and one less team in the West, in the event that Arizona would even consider going to Hartford or Quebec.
My best bet, at least for the interim and assuming no peaceful accord can be made with the city of Glendale; is that Arizona goes back to Phoenix, even if it's for one season. From there, I see Houston, Texas becoming the Coyotes new home.
---
Few plugs before rolling on out here.
This past Monday, "The Blueshirt Undergound Show" returned with their latest episode, talking all the latest in Rangerstown, USA. To watch the show, click the play button below:
---
On the morning of August 20th, the "2 Guys 1 Cup" podcast returned, as they talked about a ton of different topics, including "what if's?" in Rangers history. To listen to the show, click the play button below:
— 2 Guys 1 Cup (@2G1CRangers) August 20, 2021
---
If you haven't already, subscribe to this blog for the next update:
---
I'm back to editing the book mode, where my editor Diane E. & I are powering through our last and final edit! 200 pages down, 300 pages to go!
Stay FABULOUS my friends.
As always here, thanks for reading and…
LET'S GO RANGERS!
Sean McCaffrey
BULLSMC@aol.com
@NYCTHEMIC on Tweeter