Greetings and salutations everyone and welcome to another blog here on BlueCollarBlueShirts.com. Happy Thanksgiving. And to my people from Pennsylvania – no Thanksgiving Eve booze bashes for you!
Of note on that topic, I can remember one Thanksgiving Eve night at the bar, where the next day, I got three texts from my friends, all basically saying, "thanks for all of those Wild Turkey shots you asshole. You ruined my Thanksgiving dinner. My (insert family member) is pissed." Of note, I want to say that happened in the year of 2005.
Also of note, that was the last time I ever puked from drinking. (Sorry Vincent Bison, who was our designated driver of that evening, for puking out your car window!) Oh, and I should mention here, if you ever have a bad hangover, go ahead and induce the vomiting. You'll feel better and won't lose a day. Thankfully, after many trials and tribulations, I know my limit, a high limit at that, where I've never felt the urge to purge since that day in 2005! These are the drinking tips you'll only get at BlueCollarBlueShirts.com! Instead of these geek "spray charts", that you see all over NYR Twitter, maybe I'll give you "spew charts"!
In today's manifesto, I got a couple of things for you, with our main event being the Tony DeAngelo "Watch Your Tone" podcast. I also have some funny and cool news, from DeAngelo's Twitter, as well for you. Elsewhere on this blog, I have stuff on the upcoming NHL season, Jaromir Jagr, Anthony Duclair, Vitali Kravtsov, Alexis Lafreniere and a great NYR Black Friday memory.
However, as usual before rocking and rolling here, the PLUGS segment. Say it with me, "in case you missed them or need a refresher, here are my most recent blogs:"

---
---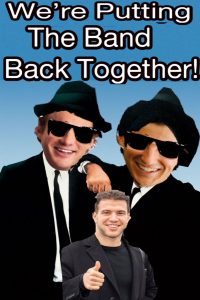 ---
---
When I usually write these blogs, I start late at night and go into the early hours of the morning. With Thanksgiving 24 hours away, I'm writing this blog before noon. After all, I don't want a repeat of Thanksgiving Eve 2005! No joke, writing this blog so early in the day feels like bizarro world for me! That said, even in "bizarro world", don't expect me to purchase a Washington Capitals #35 reverse retro jersey! (Hi Padma R.!)
I bring up the time of this writing for one reason. Usually, whenever I review these "Watch Your Tone" podcasts, I watch the YouTube version. In addition, during this segment of the "Watch Your Tone" review/recap, I also share the YouTube version of the show here too. However, as of this writing, there wasn't a YouTube episode of the show available. Instead, I'm kicking it "old school" here, and just reviewing the audio version. (And yes, I'm aware I used a lot of words to state a simple fact! No matter what time I start these blogs, the length of these manifestos will never be short-changed!)
Anyways, to listen to episode 18 of "Watch Your Tone", click this link: https://podcasts.apple.com/us/podcast/watch-your-tone/id1517489763#episodeGuid=a255405d-8992-4216-a4ed-ddb002f6f7e7
UPDATE: right after I published this blog, "Watch Your Tone" uploaded their YouTube version of the show. You can watch it here:
---
As mentioned at the end of last week's episode, Tony DeAngelo is not among us this week. DeAngelo had a dentist appointment this week, where he was getting some teeth taken out. If there's one thing we know about the history of hockey, it's that dentistry and hockey players go together like peanut butter and jelly. That said, with a new $9.6M contract in tow, I think DeAngelo can spare the "Tooth Fairy" from making a visit to his domicile.
Real Quick Part One: while on the topic of DeAngelo's new deal, I thought this DeAngelo tweet was the best comeback slam, on social media, from a hockey player in some time:
9.6 million things

— Tony DeAngelo (@TonyDee07) November 23, 2020
Real Quick Part Two: while on the topic of Twitter, a few months back, I told you about this picture that I won during a NYR Twitter fan contest:
Last blog, I told you that last week, the same guy who sent me that photo of the NYR legends, sent me this Tony DeAngelo signed puck:
Where am I going with all of this? Let me explain here, in Real Quick Part III:
You have a deal.

— Tony DeAngelo (@TonyDee07) November 23, 2020
What a small world. (Okay, not really, but let's just go with it!) @NYRangers_87 (real name withheld to prevent people from Googling him) has recently become the Santa Claus of Rangers Twitter, as he's been giving away great NYR items through contests on his page. Now, you got @NYRangers_87 making trades in public with Tony DeAngelo. For both parties, it's a win-win trade, as DeAngelo gets a nice signed picture from "The Sopranos" cast, and going the other way to @NYRangers_87 , are game used (and signed) gloves and a stick from Tony DeAngelo. I wouldn't be surprised if DeAngelo threw in more swag, knowing the value of a James Gandolfini autograph. That said, I wonder what's the cap hit on a Paulie Walnuts autograph?!?!
And finally, in Real Quick Part IV: I 100% admit that Tony DeAngelo's social media pages and podcast, fills up a lot of space and time on this site during slow news weeks! I'm glad the Rangers re-signed him for that fact alone!
Let's get back to the show, an episode that ironically Tony DeAngelo doesn't appear on!
Tony DeAngelo or no Tony DeAngelo, as usual, to kick off the show, we get some of Frank Sinatra's "New York, New York."
Our host for Episode 18 is Lou DeAngelo, who I always refer to as "Brother Lou" on these blogs. (How creative!) Brother Lou tells us that Tony DeAngelo is sitting this episode out, as "Brother Tony" just had some wisdom teeth removed. No more wisdom teeth for "Brother Tony?" I just hope he keeps his hockey IQ!
Brother Lou mentions that Ron The Gambler is still missing in action. It seems like Ron The Gambler has thrown in the towel on this show. As I said last blog, "Ron The Gambler, 2020-2020. We hardly knew ye!"
BREAKING NEWS/BLOG UPDATE: (cue the "Unsolved Mysteries update music) Ron The Gambler is through with Watch Your Tone:
OFFICIAL: Co Host Ron Greco has officially retired from the podcast. We made many attempts to bring him back but he said "it just wasn't for me".
Thank you for everything Ron. #WytPod pic.twitter.com/JlelZgwY66

— WatchYourTone_ (@WatchYourTone4) November 25, 2020

Ron The Gambler, gone, but never forgotten! Godspeed.
The hits (or people missing) keep on coming, as after giving us an update on Brother Tony & Ron The Gambler, Brother Lou goes on to say that Huff isn't on the show this week either. However, rather than letting Sean The Producer co-host and say a word this week, Brother Lou has his buddy, Alex "No relation to Jackie" Gleason, co-host this episode. To make a long story short here, this episode is Brother Lou and someone we've never heard of before as our co-hosts. And I'm here to give you a review and recap! Talk about having nothing to do while being trapped in the house! (I guess I could've got more pages done for the book I'm working on, but I do want to put out at least one blog this week!)
Alex Gleason says he's happy to be here. Brother Lou then previews what we'll hear during this episode.
Our first topic of the episode are the rumors concerning the realignment of the NHL divisions. I've discussed this topic during past blogs. While nothing is concrete yet, it's very likely we'll see an All Canada division during the 2021 season. The three other divisions, divisions featuring all of the American teams, will be sorted out geographically. (One common rumor that's out there, is that we will see the Bruins added to the teams in the Metropolitan Division, while Columbus would be flipped to a division featuring mostly middle America teams.)
Brother Lou runs down the rumors he's heard about divisional realignment and gives us the scenarios we could see. Brother Lou and Gleason feel that the Rangers may have a rough road ahead, due to the quality of competition in their division. (Not for nothing, but that's always been the case. Just look at who has been winning the Presidents' Trophy and the Stanley Cup, ever since the inception of the Metropolitan division.)
Brother Lou talks about other rumors he's heard, such as expanded playoffs and a 60 game schedule. As I've been saying on these blogs, and as Brother Lou said on the show, everything is still up in the air. Nothing is set in stone.
Gleason says if this goes down, at least one team from Canada will make the playoffs in 2021. I guess he missed Edmonton, Calgary, Vancouver, Winnipeg, Montreal and Toronto making the playoffs in 2020. (The only Canadian team to not make the playoffs in 2020? The Ottawa Senators. And spare me – I understand some teams were in the "qualifying" round, but for all intents and purposes, all of these teams, sans Ottawa, had a shot at winning the Cup in 2020.)
Brother Lou says outside of the realignment rumors, there's not much else going on in the NHL right now. I'm a fan of Brother Lou, but really? As discussed last blog, the biggest rumor in all of hockey right now, is if there will even be a 2021 season, due to the NHL trying to renegotiate the current CBA with the NHLPA. This story is front page and center material, on both SportsNet & TSN right now. (NHL.com, despite being transparent with mostly everything during this pandemic, has been hush-hush on this.)
Brother Lou then talks about the NFL and his gambling picks. It wasn't a good NFL Sunday for Brother Lou. Brother Lou then talks about the NFC Least and how pathetic the Giants, Eagles, Redskins and Cowboys are. Brother Lou brings up how a shitty team from the NFC Least will make the playoffs, while a much superior team, from the NFC, will be watching the playoffs from home.
Brother Lou & Gleason say while they think every NFL divisional winner should make the playoffs, they think it's ridiculous that one of the NFC Least teams will get a home game during the playoffs. Brother Lou & Gleason then switch gears for a bit, and talk about how dominant Patrick Mahomes is, saying how he might be the best athlete in all of sports today. It's hard to debate against that.
Brother Lou then asks – "can anyone beat the Chiefs?" Um, the Raiders already did, and if it wasn't for a two minute drive, at the end of the most recent episode of "Sunday Night Football", the Chiefs would've lost to them twice. Brother Lou & Gleason then talk about the Chiefs weakness – their defense.
In a topic that I absolutely loved, Brother Lou talked about the teams that always screw him in fantasy and gambling. If you're a fantasy footballer and/or a gambler, you can relate to what Brother Lou is saying here. For Brother Lou, the Colts always give him a bad case of the Japanese Flag Ass, as the Colts always screw him. If Brother Lou bets on the Colts, they lose. If Brother Lou bets against the Colts, they win. If Brother Lou needs a Colt to do something in fantasy football, they choke. If Brother Lou needs a Colt to have a bad game for fantasy football purposes, they blow up. I knew exactly what Brother Lou was talking about here. As Brother Lou was talking about this, my head was nodding. I was also feeling rage, as I've been there too! For me, it's the Chargers that always screw me! Gleason would later on mention, that for him, the team that always Father Finks him are the Ravens.
(And speaking of bad beats and fantasy football here, I'm 6-5 in my league right now. I have the second highest points for, and the highest points against. In four of my losses, I was the second highest scorer in the league for that week. In other words, in 80% of my losses, the other team had the best freaking week of their season. Talk about taking it up the old Hershey Highway. I may as well become Tobias Beecher from "Oz". And yes, I know no one cares about anyone else's fantasy football team, but bitching about it publicly is therapeutic for me!)
After bitching more about the Colts, (and trust me, I get it) Brother Lou & Gleason recap the rest of the NFL and the teams that could make the playoffs.
Keeping it to football, Brother Lou talks about how Taysom Hill was TE eligible in ESPN Fantasy Leagues last week. As someone who grabbed Hill off the waiver wire, I had no problem with this. I just had a problem being the second highest scorer of my league this week, and once again, losing to the top scorer of the week by a five points or less margin! Brother Lou says he wasn't a fan of Hill being a TE option for fantasy footballers and is happy that this was only a one week thing. Gleason feels that Hill has a little bit of Tim Tebow in him. I can understand that comparison. From here, the duo talk about their fantasy football teams some more. Again, I know people don't care about other people's fantasy teams, but I enjoy hearing about bad beats. I think most gamblers are that way!
Up next is an interview with OSU's Quinn Ewers. Of note, I have no clue who he is, and outside of Notre Dame or a big game on primetime, I barely watch college football. After all, in my little world, Saturday night is for MMA/UFC. That said, I do enjoy watching college football when I do put it on. (I casually, and I mean super casually, as I can't name 5 players on the team, root for Notre Dame. And yes, it's because of the Irish thing! Can I admit that in 2020, or will the PC police come after me? Of note, I think most people from New York are this way, as most gravitate to pro sports, rather than predominately following college athletics.)
I am not going to lie to you here guys – I had no interest in this interview. For starters, I'm 38 years old. Listening to an interview from someone who is dissecting frogs and breaking down the degrees of a right angle isn't in my wheelhouse. (Ewers is 17 years old, so yeah, it's tough for me to get jacked listening to an interview from a minor.) Then again, as talked about a few blogs ago, I guess I'm a hypocrite here, because I was all about consuming all of the Alexis Lafreniere interviews that were recently out there!
Really, what it all boils down to is that I don't really follow college football, and since I'm not from Texas or Oklahoma (my neck does get red when it's hot out though) I just don't give two flying Father Finks about high school football. Even when I played high school football, I didn't care about high school football! That said, this podcast isn't about me and I guess landing the top recruit in college football is a "good get" for "Watch Your Tone". That said, if "Watch Your Tone" was looking to interview a teenager, Alexis Lafreniere would've been a better get!
Anyway, on to the interview.
"Watch Your Tone" gives Quinn Ewers some fancy intro music. Brother Lou mentions that Ewers is a "five-star" quarterback. Ewers says he had an offer from the University of Texas and was thinking about taking it. Ewers said, that since he's from Texas, he was emotional and was originally going to go there. However, after letting the dust settle and clearing his head, Ewers then decided to roll with the Buckeyes. Brother Lou mentions that Ohio State is a quarterback factory and thinks Ewers will do well there. After all, what did you think Brother Lou was going to say with Ewer on the horn? "You got no shot pal!" I kid, I kid!
Brother Lou and Ewers then talk about the entire recruitment process and the coaches that Ewers talked to throughout the ordeal. Ewers says he feels less pressure moving on with his high school career, now that he has the deal with Ohio State. Brother Lou mentions that high school football isn't big in the northeast. Ewers says it's huge where he lives in Texas and mentions how his high school football games can draw 14,000 people. That's how many people the Islanders draw a season, with Islander vs Ranger games omitted here!
Ewers says that Aaron Rodgers is his favorite quarterback and that's who he models his game after. Brother Lou mentions that Sean The Producer is wearing a Michigan shirt and how Sean The Producer is a big Michigan Wolverine fan. Sean The Producer and Ewers talk about the Michigan/OSU rivalry. Ewers feels that he plays better in front of bigger crowds and is looking forward to playing against Michigan.
The WYT crew and Ewers then talk about other top NCAA recruits, mentioning a few names that I do not know. Ewers says he used to be a Cowboys fan, but since they suck, he's recently been rooting for the Packers. Ewers mentioned that he played at the new stadium in Dallas during last season's high school playoffs. Riveting.
Ewers mentioned that he had surgery recently, but didn't mention what the surgery was for. Ewers is asked a silly hypothetical, as he's asked, "would you rather win the State title in high school football or every game against Michigan?" Ewers ducks the question, because answering either way would've been a stupid move. For a teenager, at least Ewers has a good head on his shoulders, based on how he answered this. Quarterbacks tend to be the smartest guys in football. After all, they play a position where people play to protect them!
Ewers is asked about his mullet. Ewers says he's going to cut it again soon. I'm sitting on the edge of my seat here. Ewers, a high school student, is then asked about geography, regarding the locations of Ohio State and Columbus. Spoiler alert: you can find out this information, and in seconds, using Google Maps.
Brother Lou mentions that once Ewers is at Ohio State, Brother Tony can hook up Ewers with Rangers vs Blue Jackets tickets. Ewers says he's never been to an NHL game before. In fact, Ewers sounds to have as much enthusiasm for hockey as I do with recapping an interview of a high school football player. Needless to say, Ewers really isn't Al Bundy here!
From here, this ten minute interview wraps up. While I'm being a dick here during this recap, in an effort to get you to laugh, I'd be lying if I told you this interview wasn't painful.
In my opinion, this interview felt forced. I understand it's a "great get", but Brother Lou said "for sure" and "do you have anything for Quinn?" about 10 times during this interview. After all, what is there to talk about, as I doubt Brother Lou has ever seen Ewers play. It felt like Brother Lou did a quick Google search on Ewers and took it from there. As I said at the top of this, what can you really ask a teenager? Unless Quinn Ewers is going to talk about pulling the fire alarm or putting jello in the swimming pool, this was going to be a cut and dry interview. You can't expect Ewers to give an interview like a Phil Esposito!
This all said, maybe this interview will grow the audience of "Watch Your Tone", as high school football hungry fans click the link to listen. And hell, if this Ewers kid has the career that experts are predicting that he'll have, in less than a decade's time, we can go back to this blog and talk about what a jerk I was during this recap!
---
After talking with a hairless teenager, Sean The Producer talks about MANSCAPING and how people ask Sean The Producer about shaving their testicles. I would like to know who those people are. After this ad read, we then go to the "FAN CALLS" segment of the show.
Our first caller asks the WYT crew, "who is the best running back in the NFL?" If anything, this tells you that fans of this show do want to hear about other topics, outside of hockey. Brother Lou says if Christian McCaffrey is healthy, it's him. Brother Lou feels, that right now, Derrick Henry is the best running back in the NFL. Gleason agrees with Henry and adds Alvin Kamara & Dalvin Cook to the mix.
The second caller asks the guys for their boldest (non-favorite) Super Bowl picks. That's now two questions related to the NFL. Brother Lou says the boldest prediction to win the Super Bowl would be the Jets. That was funny. Brother Lou says for real, he thinks the Seahawks would be his boldest and most accurate prediction. Gleason says the Colts would be his boldest pick. The guys think the Raiders would be a good bold pick too. Sean The Producer says a bold pick would be whoever wins the NFC Least.
Caller number three has an NFL question too, as he brings up Carson Wentz. Brother Lou says the Eagles should've stayed with Foles and dealt Wentz after the Eagles Super Bowl win. (Ugh, four words, not offensive individually, but when strung together, those four words "Eagles Super Bowl win", is as offensive as anything you'll ever see on the internet!) Brother Lou feels that Wentz has never been the same after his injury from 2017. The guys then talk more about the current woes of the Eagles, which as a Giants fan, I enjoyed hearing about their misery.
Our fourth caller sounds like a prank caller, as the guy raves about how great Brother Lou is on the podcast. Brother Lou confirms this is his cousin trolling him. Funny stuff.
The fifth and final caller then asks Brother Lou, "how did you get so great at podcasting?" Brother Lou confirms, that once again, it's his cousin Christian trolling him. Obviously, with no Brother Tony on the show, Sean The Producer had to find calls that weren't specific to Tony. Regardless, this was a funny bit. If there's anything you get out of "Watch Your Tone", it is that all of these guys have a great sense of humor. Hell, that's why I'm recapping these podcasts!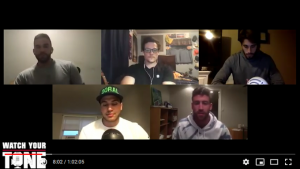 Brother Lou says the voicemails/fan call-in segments will continue moving forward, and plugs the phone number. Brother Lou says Brother Tony should be back next week.
Brother Lou then talks about the UFC and promotes the show that's taking place this upcoming Saturday. Gleason doesn't know much about the UFC and says that Curtis Blaydes just lays on guys. Again, Gleason admits he doesn't know much about the UFC, so Gleason had no clue that Blaydes just set the record for most takedowns as a heavyweight in UFC history. I'm surprised the guys didn't mention the upcoming Tyson/Jones fight here.
As we head home, the guys give out their NFL locks of the week, as the guys run down their top picks for Thanksgiving Thursday and this upcoming Sunday. Of note, a lot of gambling talk on this podcast, just like everything else that's out there today. It's only a matter of time before this show gets DraftKings or FanDuel as a sponsor. MANSCAPED and a gambling outfit as sponsors? I can see it now: SHAVE YOUR BALLS BEFORE YOUR BOOKIE BREAKS YOUR KNEECAPS! YOU DON'T WANT A BUSH WHEN YOU'RE ADMITTED INTO THE ICU!
Brother Lou thanks us for listening, wishes us a "Happy Thanksgiving" and we get some "Bohemian Rhapsody" from Queen to close out the podcast.
---
All in all, this was pretty much a nothing episode, which you kind of had to expect going into it, considering that the host of the show wasn't around. If anything, I really did enjoy Brother Lou talking about the Colts, and how the Colts always screw him gambling/fantasy football wise. As I said in the recap, and as I said last week, I'd like to hear these guys talk about the NHL and how they might not start on their 1/1/21 target date.
As is always the case in any entertainment forum, whether it be TV, radio or in this case a podcast; you usually get reruns or fill-ins during a major holiday week, such as Thanksgiving or Christmas. As someone looking to pump out one blog this week, I guess I should be happy we at least got some new content from WYT! After all, all that I have left for you is some rapid-fire stuff! Speaking of that, let's get into everything else now.
---
In an update to a story I talked about several blogs ago, while not 100% official yet, it looks like there's no way in hell, that Alexis Lafreniere will be joining Team Canada during the World Juniors Tournament. As I originally opined, for both the Rangers and Lafreniere, there was just no reason for Lafreniere to play in this tournament in the first place. The only way I could've even seen the scenario entertained, is if the NHL season was pushed back to February. And even then, I didn't see it happening.
It's been my opinion the whole way, that right now, the World Juniors Tournament and all of these other outside activities, have to now be a thing of the past for Lafreniere. In the present, it's all about getting Lafreniere accustomed to his new environment and home. With this extra time, time where there's no NHL hockey going on right now, Lafreniere can use this time to get comfortable with his new digs and new stage in life. For the Rangers, it's better off to have Lafreniere skating at the training center, rather than risking injury in games that are meaningless for the Rangers.
Here comes the update. On Tuesday, November 24th, it was reported that two players from Team Canada were tested positive for the coronavirus. You can read NHL.com's take on the story here: https://www.nhl.com/news/two-players-test-positive-for-coronavirus-at-canada-world-junior-camp/c-319698096
While I'm sure that no one from Team Canada will be seriously sick or effected here, for the Rangers and Lafreniere, this is just a risk that's not worth taking. I think this positive test all but cements the notion that Lafreniere will stay put in New York. And really, what Ranger fan is against that?
In other Rangers "young gun" news, Vitali Kravtsov is back making headlines. (Headlines for Ranger fans at least!)
---
Recently, Vitali Kravtsov gave an interview with the HC Traktor website, which is the official website of the Traktor team of the KHL. As you may know by now, Traktor is Kravtsov's home team and where Kravtsov's made his name. Currently, Kravtsov is on loan to Traktor by the Rangers.
The interview is a bit lengthy and you can read the interview here: https://hctraktor.org/media/news/36528-kravtsov_view_sportexpress/
I ran the interview through Google translate, so some of the quotes from the interview may be off a bit, as that's usually the case whenever you translate interviews from a non-English speaking player. For the purpose of this blog, I'll just give you the gist of it.
The highlights:
— Kravtsov, as we all speculated, will play the entire KHL season for Traktor. Kravtsov confirmed that was the original plan from day one. Again, nothing earth shattering here. Kravtsov would later say in the interview, that both he and the Rangers, thought it was best for Kravtsov to get as much ice time as possible. As talked about on past blogs, the Rangers are also employing this same mentality with guys like Libor Hajek, Nils Lundkvist, Adam Huska and others.
— Kravtsov debated where he fits on the Rangers in 2021. Kravtsov talked about the glutton (my word, not his) of wingers on the team and wondered where he would play. Not mentioned here was the salary cap, which is the bigger issue. If anything, I think the Rangers moving on from Jesper Fast was somewhat a vote of confidence for Kravtsov, even if Kravtsov has to wait until the 2021-2022 season to make his NHL debut.
— Kravtsov was then asked about rumors about being traded to the Pittsburgh Penguins. For what it's worth, I don't know where the interviewer got that from, as I haven't seen any rumors of this kind. In addition, it just doesn't make sense, as the Rangers, at least of late, don't really do much business with teams inside of their own division, with Carolina being the lone exception. Kravtsov said he didn't have anything to say about these rumors.
All in all, I admit – this was an interview for a slow news day. I think it's obvious that the Rangers are high on Kravtsov and that Kravtsov has been humbled a bit. After a rocky start, Kravtsov seems dedicated in his quest to make the NHL as a New York Ranger. We'll see what happens, but I think the salary cap and pandemic traveling restrictions effects Kravtsov more than anything else, regarding Kravtsov making it with the Rangers. And as talked about last blog, who knows if we'll even have an NHL season, much less AHL and ECHL seasons?
I don't think there is much news here, outside of that Penguins rumor that I never heard previous to this. I will say this – I think the Rangers will do everything in their power to make Kravtsov work out. Kravtsov, even if he has to wait a bit, will get his shot. After the mess with Lias Andersson, a mess where you can put some blame on the Rangers; blame which I'd put at 5% tops, the Rangers don't want back-to-back first round draft pick busts. While draft picks like Kakko & Lafreniere may take some of the sting out, no NHL team wants to be known as a franchise that can't develop young talent. It's my prediction and belief that Kravtsov will make his NHL debut soon enough.
Switching gears for a minute, let's now talk about the Rangers alumni.
---
I want to thank everyone for the positive feedback I received for my last blog, where I looked at the 2014-2015 New York Rangers. If you missed that blog, you can get the link from the PLUGS segment of this blog.
I've talked a lot about Anthony Duclair on this site. I thought he was a good prospect for the Rangers, but for whatever reason (his attitude has been suggested as one of his biggest faults) Duclair just doesn't seem to be able to make a permanent home in this league. I had it mentioned to me from several readers, that while I brought up Duclair last blog, when talking about Keith Yandle; I didn't really talk about what Duclair is doing today. At this time, let me give you the update.
Duclair, who just turned 25 years old, and has now played for five different NHL teams, as of this writing, still remains an unrestricted free agent, after not being able to come to terms with his last team, who were the Ottawa Senators. And to give you a reminder here, Duclair fired his agent and is currently representing himself. As I've stated on past blogs, this is a bad move for a guy with a somewhat checkered tenure in the NHL. This isn't a Drew Doughty superstar situation, where it was a given that the Kings would re-sign and pay Doughty, thus saving Doughty a 10% (or whatever it is) agent's fee.
For any athlete, and in this case, a professional hockey player, it's great to have an agent. For starters here, it eliminates any potential bad blood between the player and a General Manager. Again, Drew Doughty, and other superstars that are comfortable with their teams, are the exception. For a guy like Duclair, he needs someone to go to bat for him. He needs an agent that has good relationships with GM's to hype him up. Furthermore, agents have rolodexes (if a rolodex is still a thing in 2020) of all the NHL GM's. They have all the contacts. For a guy like Duclair, does he have the numbers and relationships of all 31 NHL GM's, as an NHL agent does? I doubt it.
While Duclair remains one of the top unrestricted free agents currently unsigned, that hasn't stopped Duclair from working on his game. It's being reported by Elliotte Friedman of Sportsnet, that Duclair is currently practicing in Arizona. Even better, Duclair is practicing/training with some of the NHL elite, as Duclair is taking the ice with guys like Connor McDavid, Jonathan Toews and Auston Matthews.
If you're Anthony Duclair, the money and playing time may be the best in Ottawa. Ottawa has previously stated that they'd take Duclair back, but Duclair is asking for too much money. That said, if Duclair is currently forming a bond with McDavid, and if Duclair is willing to take less money, he'd be a great addition for the Edmonton Oilers.
If the NHL does return in 2021, I'm sure Duclair will be part of it. However, I still think he needs an agent to get the best deal possible.
NEXT.
---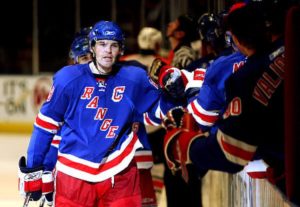 Up front here, I'm a Jaromir Jagr fan-boy. (Or at my age, is it fan-man?) For more evidence of this, check out my Jagr blog from five years ago: https://bluecollarblueshirts.com/the-nhl-all-star-fiasco-looking-at-the-one-of-the-greatest-players-of-all-time-jaromir-jagr/
It's always been my contention, that had Jagr not lost time due to lockouts and playing in the KHL (a result of Senile Sather stating that he was moving on from Jagr; Jagr would then spend the next three years playing in Russia) that Jagr would've broke Gretzky's all-time record for goals. At the very least, Jagr would've joined Gretzky & Howe in the 800 goals club.
For those who don't know, Gretzky has the NHL record for All-Time goals scored, with 894 goals. Gordie Howe finished his career with 801 goals. Jagr, who is not officially retired, has 766 NHL goals, which is good for third all-time.
While Jagr, who is second all-time for career points (Gretzky broke the mold with 2857 points; Jagr has 1921 points) would've never caught Gretzky in the points department, at the very least, Jagr, had he not lost the time, would've easily surpassed the 2000 point mark, which would've made him the second NHL player to do so.
I bring all of this up, because of a recent story I saw on NHL.com. In the story, Jaromir Jagr feels that Alex Ovechkin will not only surpass Jagr in most goals scored in NHL history; Jagr also feels that Ovechkin can break Gretzky's record too. You can read the article here: https://www.nhl.com/news/alex-ovechkin-can-break-wayne-gretzkys-nhl-goals-record-jaromir-jagr-says/c-319693004
Currently, at the age of 35, where most athletes tend to drop off, Alex Ovechkin is sitting on 706 career goals. Like Jagr, Ovechkin has lost playing time due to circumstances he had no control of, such as this current pandemic and previous lockouts. Just think, with 12 games lost at the end of the 2019-2020 season and with a shortened season (if it happens) in 2021, Ovechkin may have been robbed of anywhere from 15-25 goals, goals that would've helped his chase of Gretzky's record.
In recent interviews, even as recent as last month, Ovechkin has said that he plans on finishing up his NHL career with the Capitals, whenever that date may be. Ovechkin has also said, that upon the completion of his NHL career, he'd love to play a season or two in his native Russia, in the KHL.
Obviously, like Jagr, whenever Ovechkin retires, he'll be a first ballot NHL Hall of Famer. Whenever you make a Top 10 NHL Players of All-Time list, both Jagr & Ovechkin have to be on it.
I have no way of knowing how much breaking Gretzky's all-time goals record means to Ovechkin. However, it's really the last feat and test Ovechkin has left, as he's already one of the greatest players of all-time and has his name on the Stanley Cup.
Can Ovechkin score 895 goals? Can Ovechkin become the first member of the 900 goals club? I can tell you this, I'd love to see it, but with all the games lost and with his age, I don't think it will happen. I hope I'm wrong. I'm all for seeing history.
And to close up on this, I'm still angry that the NHL never did anything for Jagr during an All-Star Game. I don't know how he'd do, but even at the age of 48, I'd love to see Jagr return to the NHL, even if it's for a game or two. If Gordie Howe could play past the age of 50, if anyone could ever replicate that feat, it's Jaromir Jagr!
One more thing and we'll put a bow on this.
---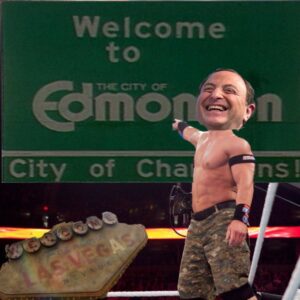 In an update from last blog, and really, in an update to what's been a story ever since the conclusion of the 2020 Stanley Cup Playoffs, we still have nothing concrete on the upcoming NHL 2021 season. We already know that the ECHL has teams bowing out of the 2021 season and how that league is in jeopardy. We also know that the AHL has pushed their starting date back too, in the event that they even play.
On the morning of Wednesday, November 25th, the National Women's Hockey League announced plans for 2021, seemingly out of nowhere. The NWHL will have a super-condensed schedule, with a regular season not even lasting a month, according to the NWHL's official website:
The teams will arrive separately in Lake Placid in a staggered schedule on Jan. 21 and 22. Beginning Jan. 23, they will each play five games (one against each team in the league), followed by a playoff round that will determine the four teams advancing to the Isobel Cup Semifinals. The single-game Semifinals will feature the top-seeded team against the fourth-place team, with the teams, ranked second and third facing each other. The winners of the Semifinals will advance to the Isobel Cup Final on Friday, Feb. 5.

The entire season will be conducted in Lake Placid with regular COVID-19 testing provided by Yale Pathology Labs. All participants will follow strict adherence to protocols established by the medical team from the NWHL's partners at NYU Langone Health, led by Drs. Andrew Feldman and Guillem Gonzalez-Lomas. With the ever-changing COVID-19 landscape, these protocols will be modified based on the most current research and evidence.
As mentioned earlier in this blog, really, the top story and question in the NHL right now, is what's going to happen with the 2021 season? During this pandemic, the NHL has been 100% open with fans and the media alike, running weekly statements and articles about the league's plans. When it comes to the 2021 season, NHL.com has been eerily quiet, as we currently have the NHL trying to renegotiate with the NHLPA.
I know I sound like a broken record, but "as mentioned on past blogs", the NHL needs fans in attendance more than any other sporting league, whether it be the NFL, NBA, NCAA, MLB, UFC, WWE, PGA, etc, due to the NHL's weak television rights contract. It is my opinion that the NHL won't open up on their 1/1/21 target date, and will try to get fans in the arena ASAP, somehow, and someway. It makes sense for the NHL to start later than 1/1/21, with the hopes of increasing the opportunity of having more games with fans in attendance, rather than having a schedule devoid of fans.
Put it this way. We're now five weeks out from 1/1/21 and we still have nothing concrete on the NHL's future. It seems highly unlikely that everything will be set and ready to go for 1/1/21. I hope I'm wrong, but I just don't see the NHL kicking off on New Year's Day.
While you can't even find the NWHL on a public access channel, I think it would behoove the NWHL to move up their starting date to 1/1/21 and cross their fingers that the NHL Network, which has no new content right now, to air their games. When I see the NWHL starting in late January, I think they'll get buried and forgotten about, as usual, due to the NHL season. If the NWHL can have their games when the NHL is still out of action, it can only increase viewership of their product.
---
As we wrap up here, I know this is going to sound really "losery" here, since there are bigger problems going on in the world right now, but as I write these words two days before "Black Friday", I have to say this – I'm going to miss not having that Rangers 1PM Black Friday game, a game that's usually played against Philly or Boston.
For the last several years, providing the Rangers are at home, I've attended this day after Thanksgiving game. When I don't, my friends and I all go to the local bar, where we all watch it and have a good time. In recent times, the Rangers and a Black Friday game went hand-in-hand. Like everything else in 2020, it sucks we won't get this game.
While on this trip down memory lane, my favorite Rangers "Black Friday" game ever? 11/30/2013, the Rangers vs Canucks. This was the game where John Tortorella, after being fired by the Rangers, made his return to the Garden. The Rangers would win this game by a final of 5-2, after a hat trick from Tortorella's former whipping boy, in a one Chris Kreider! I can still remember that game as if it was yesterday. To me, I can't believe that game is almost seven years old, which ironically, is the number of years Kreider just got from the Rangers, during his contract negotiations of February 2020.
If you haven't already, subscribe to this blog for the next update:
Happy Thanksgiving everyone. I'll be back next week with something.
As always here, thanks for reading and…
LET'S GO RANGERS!
Sean McCaffrey
BULLSMC@aol.com
@NYCTHEMIC on Tweeter and on Parler
Follow the BlueCollarBlueShirts.com Facebook Group by clicking this link: https://www.facebook.com/groups/1564026407193056/