Greetings and salutations everyone and welcome to another blog here on BlueCollarBlueShirts.com. As you may have heard, in tonight's 1-0 win over the Detroit Red Wings, Henrik Lundqvist posted his first shut-out since November 19th, 2017! Start popping those bottles!
And if you don't get the picture posted above, by the amount of response I got to this shut-out, it reminded me of a kid who jumps off the diving board for the first time. "LOOK AT ME MOMMY, LOOK AT ME!"
Also worth mentioning – King Marc-Andre Fleury also had a shut-out tonight too! And MAF did it against a real NHL team this season! As mentioned in the past, MAF & Lundqvist are neck-and-neck on the all-time wins list. Pretty ironic that they both had a shut-out tonight. However, MAF remains a first ballot Hall of Famer, while Lundqvist, is not, at least in my opinion. (Check my blog on this HOF debate, which is linked below.)
After the Rangers doubling up of the Dead Wings at Morgue $quare Garden on Friday night, the two teams flew to Detroit for the second half of their home & home set. When it was all said and done, behind Lundqvist's shutout, the Rangers defeated the Dead Wings, 1-0, at the pizza joint known as the Little Caeser's arena.
For the Rangers, this was a type of game that they lose the majority of the time, no matter who the goalie is. The Rangers play well enough to win, but somehow and someway, they usually find a way to lose. In tonight's game, the Rangers got a goal in the first period, a power-play goal off of the stick of Mika Zibanejad and that wound up being the only goal of the game.
While for the Cult of Lundswiss, it's nice to see Lundqvist finally earn his money and post a shut-out, I think this game tells you how bad the Detroit Red Wings really are. Put it this way, prior to tonight's game, the Rangers have only won one game this season, where Artemi Panarin doesn't get a point in. In tonight's game, Panarin didn't log a point, yet the Rangers still won. That rarely happens for the Rangers this season.
Another thing that rarely happens for the Rangers, is the Rangers winning the face-off battle. Tonight, the Rangers didn't just win the battle, they dominated at the dot, winning 30 out of 44 draws.
Even better for the Rangers tonight, for a team that has lost many games this season, due to one goal here and one goal there on special teams, the Rangers penalty kill went 2-2, while the Rangers power-play went 1-2. As mentioned, that Rangers lone PPG wound up being the difference in this game.
The Red Wings roster is currently full of AHL call-ups and missing Andreas Athanasiou. As it stands right now, they are tracking to be the worst team ever in the salary cap era. It's gotten so bad in Hockeytown Detroit, that Wings fans are doing the wave multiple times a game, just to keep themselves entertained.
I said it last night, so don't take this as me "hating" on Lundqvist's shut-out tonight – Detroit just isn't any good. They are one of the worst teams of the century. Anything that could go the Rangers way did tonight. The Rangers should beat a team like a Detroit.  A loss to these guys would have you pulling your hair out – and let's face it, Lundqvist does not want anything happening to his hair!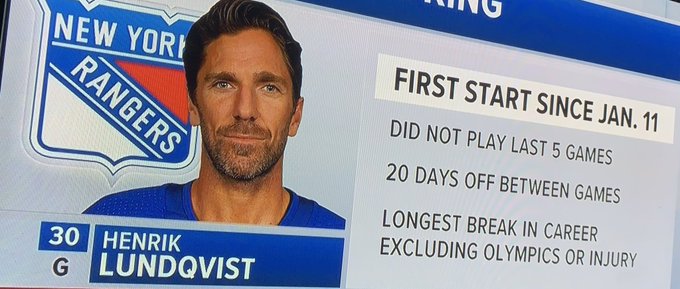 If there is anything to be concerned about, excluding the injury Chris Kreider suffered, which I'll get into shortly, it was the fact that the Rangers only scored one goal against this dreadful Dead Wing squad. Tonight's game was a goalie's duel, but that seems to happen a lot. Whether it was the rookie goalie in Columbus, Markstrom in Vancouver or the dozens of other goalies who have played the Rangers in tight one-goal games, for all the times the Rangers have put a 5-spot on the board, they are prone to going cold for periods at a time.
Fortunately, Lundqvist didn't have any rust tonight after a long lay-off and the lack of scoring didn't come back to bite the Rangers in the rear end. And hey, maybe this game ups Lundqvist's trade value, should he ever do the right thing and waive that NMC!
With the win tonight, the Rangers have now swept the season series with the Red Wings, winning all three games. However, for those still hoping for the playoffs, the Rangers are still nine points away from the second wild card, with a ton of teams to leap-frog.
I've said this a lot recently, for the Rangers to even have a hope of making the playoffs, they need to win something like 10+ games in a row and hope for every team in front of them to lose. When it comes down to it, the Rangers have just lost too many of these one-goal type of games, during this 2019-2020 season.
What also hurts the Rangers playoff chances, is the fact that many of the teams they are chasing are all playing against each other, and in many cases, these games are being decided in overtime, thus turning many of these games into the three point variety. It's just too much of a mountain to climb. And let's face it, while these two wins over Detroit are nice, if you have a brain, you know what Detroit is.
At this time, before continuing along with tonight's game, here are my last few blogs, in case you missed them:
---
---
---
---
---
---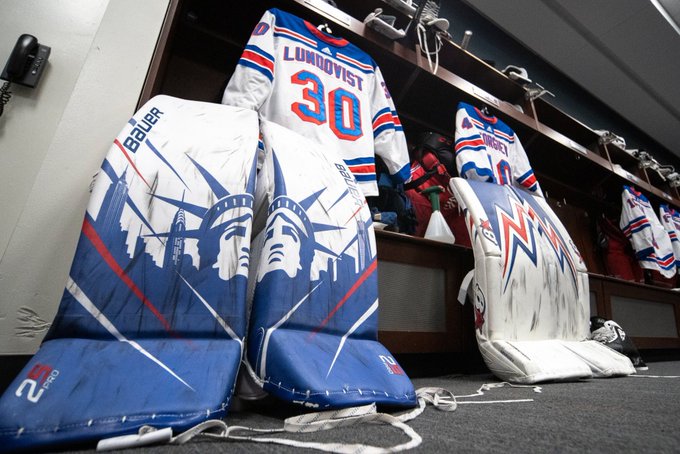 After beating Detroit last night, the Rangers hopped on a plane and flew to the Motor City. In turn, there was no practice today or any real news to speak of, prior to tonight's game.
Line-up wise, David Quinn used the same line-up as last night's game. Check out my last blog for more on that.
Defensively, Quinn used the new pairings, but he did go back-and-forth with Jacob Trouba & Brady Skjei during this game. Skjei started off with Adam Fox, while Trouba was with Ryan Lindgren. Quinn then put Skjei & Trouba back together, before breaking them up again.
Goaltender-wise, I talked about this already in my last two blogs. In my opinion, David Quinn jumped the gun by announcing Lundqvist for this game. With the way Igor played yesterday and because of how bad Detroit is, I would've rode the hot hand here. Instead, Lundqvist was forced into this game, while CZAR IGOR watched from above. Even when you play well, you're forced to watch the writers eat peanuts and make corny jokes.
I'll get into my goalie predictions for next week at the end of this blog, but spoiler alert – do you think Quinn is going to bench Lundqvist after a shut-out? Of course, Quinn did bench Georgiev after two separate shut-outs this season, but we know the same rules don't apply for King No Cups. Let's face it, the Rangers are the only team in the league to coddle a goaltender eight years past his prime. It's not a big mystery on why the Rangers haven't won a Cup during this time.
Let's go to the GAMBLING segment of tonight's blog. Here's what I said before the game:
Season o/u record: 24-22-3

Just like yesterday the o/u remains at 6. I think Micheletti once again will say the word "fabulous" than total goals scored!

Detroit sucks but so does Lundswiss. 6 goals last night. Lundswiss stinks enough for this game to go OVER, which is my pick. pic.twitter.com/oI14Y6ioCC

— BlueCollarBlueShirts (@NYCTheMiC) February 1, 2020
Well, I did get the part about Detroit sucking right! Everything else was a big swing and a miss. My record now drops to 24-23-3 on the season. Even worse – after saying the word "fabulous" ten times last night, Micheletti must've got wind of this blog! He didn't say the word once tonight! Then again, outside of the goaltenders, there wasn't much stuff to go bonkers about.
At this time, let's go to the official box score, courtesy of ESPN.com:
SCORING SUMMARY: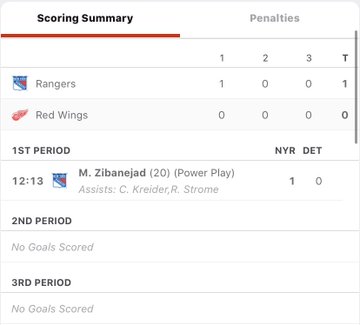 PENALTIES: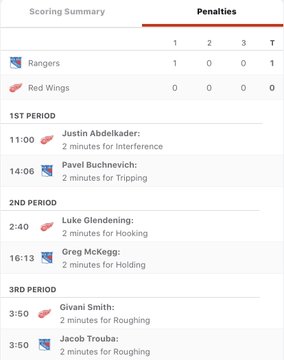 TEAM STATS: (Again, look at the face-offs. The Rangers had their best game at the dot of the season tonight.)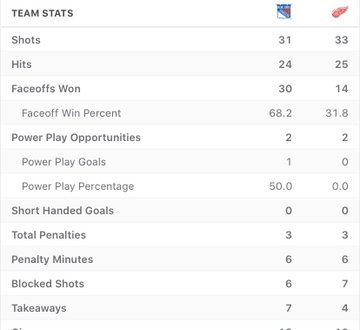 GOALIES:
| | | | | | | | | | | |
| --- | --- | --- | --- | --- | --- | --- | --- | --- | --- | --- |
| SA | GA | SV | SV% | ESSV | PPSV | SHSV | SOSA | SOS | TOI | PIM |
| 33 | 0 | 33 | 1.000 | 30 | 1 | 2 | 0 | 0 | 60:00 | 0 |
| | | | | | | | | | | |
| --- | --- | --- | --- | --- | --- | --- | --- | --- | --- | --- |
| SA | GA | SV | SV% | ESSV | PPSV | SHSV | SOSA | SOS | TOI | PIM |
| 31 | 1 | 30 | .968 | 24 | 1 | 5 | 0 | 0 | 58:30 | 0 |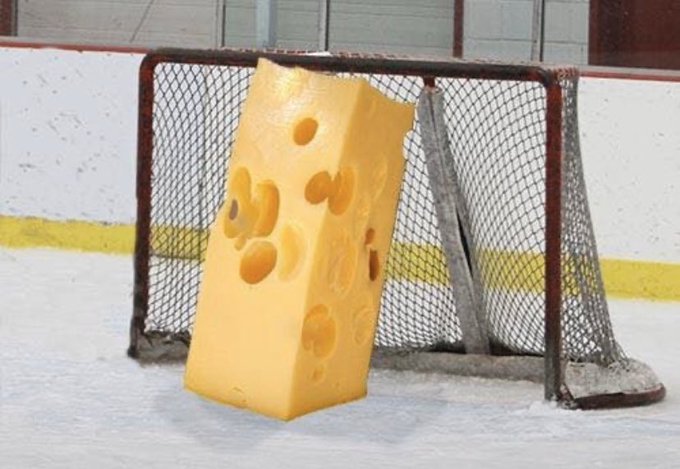 Not going to lie, my eyes were heavier than Lundqvist's wallet, when watching Steve Valiquette yammer on during the pregame show tonight. I've talked so much about Valiquette this season, that I won't bore you with my "Greatest Hits". However, he's bad. Real bad.
I don't know what Valiquette's deal is this season. In something funny, away from Valiquette's crummy commentary, someone very close to me, (name withheld to protect the innocent) asked me something akin to, "is he light in the loafers? I don't see a wedding ring." When it comes to that sort of stuff, I always go with the line from "Seinfeld" – "not that there is anything wrong with that!"
Just last night, at the end of the broadcast, Vally was going on and on, about how much he loves dancing and how he is the first person to dance at weddings. While I don't know if these weddings are held in the Village of New York City or not, I can tell you that his proclivity for dancing doesn't enhance these broadcasts.
I don't like to root for people losing their jobs, but I will say what I've said a lot this season – the M$G Networks should put him on Islander broadcasts. Let him square dance with Shannon Hogan. Let him do a merry jig with AJ Mleczko. Please M$G Networks, give us Ranger fans what they want – the return of RON DUGUAY!
Even during tonight's game, during one of those studio segments during a TV timeout, Vally said something like, "The Rangers have more skills than Detroit, but they don't need to use their skills." What the hell is this idiot talking about? At the time, it was a 1-0 game, in favor of the Rangers, which means if Detroit scored, the game is even. Why shouldn't the Rangers use their skills and get an insurance goal? Do you think that David Quinn and his coaches behind the Rangers bench are saying, "LISTEN PANARIN, DON'T USE YOUR SKILLS. PLEASE PUT YOUR THUMB UP YOUR COOLIE! HEY ZIBBY, I DON'T WANT TO SEE YOU MAKING ANY SKILLFUL MOVES OUT THERE. PLEASE SIT BACK AND FINGERBLAST YOURSELF!"
I watch a lot of sports. When it comes to studio analysts in the New York sports scene, no one is worse than Steve Valiquette. What M$GN sees in him, I don't know, outside of the fact that M$GN President, Jeff Filippi, really loves ANALytics.
So anyway, yeah, during the pregame show, I had a tough time staying awake. Thankfully, Jumpin' Joe and Sammy The Schnozz gave me a boost and did a good job of previewing the game in their five minutes.
Going into this game, I wasn't expecting a goaltender's duel out of Henrik Lundqvist and Jonathan Bernier. Even after the first period, where Detroit had a 11-6 SOG advantage in, this wasn't really much of a duel. However, just past the half-way mark of the second period, the two goalies really stepped up and denied all challengers. It's tough to say who was truly better. A weird looking PPG wound up being the difference in this game. That said, while both goalies made some big time saves in the third period, especially in the last ten minutes, I thought Bernier had the heavier workload. However, a shutout is a shutout, and Hank gets the nod here.
Oh, and not that this crap matters, but I thought Bernier got robbed of the second star the game. Mika Zibanejad got it, for a flukish PPG. Bernier finished third, with Lundqvist obviously the first star. Again, none of this crap matters. Just an observation.
In last night's blog, I talked about how bad Skjei was. To start off tonight's game, he was put on his ass, immediately after puck drop. All I could think was "oh boy, here we go again." Instead, Skjei had a pretty good game tonight. And really – THE WHOLE TEAM WAS SOLID DEFENSIVELY. Sure, the Wings got some good shots off, but even for as bad as the Wings are, NHL teams are going to get looks at net. It's not like any team ever finishes up with 0 shots a game.
Detroit's first shot of the game came at around the two minute mark, when Glendening fired a puck at Lundqvist. Lundqvist had no clue he made the save here. Again, I was in "here we go" mode. However, Lundqvist wouldn't look clueless again for the rest of the game.
I had a debate with Pete Faas, of the "Garden of Ill Repute" Facebook group. (A funny collection of individuals, who made sure to give it to me tonight after Hank's shutout! I deserve it though and I'll take it!) He thought Detroit was better tonight than they were in last night's game. To me, comparing Detroit last night to Detroit tonight, is like comparing dog shit to cat shit. At the end of the day, Detroit is shit.
Detroit obviously looked better with the puck tonight. The Rangers didn't take them to the cleaners. And it's not like Detroit had a goalie issue last night, as Howard was great. The Rangers were just better yesterday, in my opinion.
In the first two periods of last night's tilt, the Rangers peppered Howard repeatedly, with high quality shots. In tonight's game, this was a more of a back and forth affair. There wasn't much offense from either team, as the two teams focused more on defense and limiting chances.
I will say, if the Rangers lost this game, hell would've broke loose. I have said this type of stuff in prior blogs. You're not going to kick ass in every game of a 82 game season. For good teams, playoff teams, even when they aren't playing well against bad teams, they find a way to win. The Rangers did that tonight, after being on the other side of this, during so many different games this season.
If the Rangers were a playoff team this season, I would chalk up tonight's win as "just one of those games", where you aren't necessarily great in, but find a way. The 2014-2015 Rangers usually won games in this matter. However, because the Rangers are not that type of team in 2019-2020, I will say, the lack of scoring tonight does concern me.
Yes, the Rangers won and I'm not taking that away from them. All I'm saying is that for game two, after a nice vacation, I expect more than one goal against a team fielding an AHL roster and the worst team of the salary cap era. I know everyone is rah-rah after the shut-out, and I get it and that's great, but really one goal against Detroit? There is certainly room for improvement!
After some feeling out, Panarin made a move to Bernier, kind of like the move he made on Howard when he scored that FABULOUS goal last night. However, instead of shooting, Panarin fed Lindgren. Bernier made a good save here. Right after, Zadina would get the puck, get one-on-one with Lundqvist, but instead of shooting, pulled a Stinknevich and passed the puck for a turnover. Crisis averted.
After Zadina's flub, Detroit would get a 3 vs 2 chance. No shot on goal. I can't knock Lundqvist here, because he did his job when asked, but Detroit left a lot of good chances on the table in this one.
Even just five minutes into this game, you could see how well Lindgren was playing. More on him in a bit.
As the game progressed, Detroit would get another odd-man rush and once again, wouldn't put the puck on net. In this game, you could see why their record has them in last place in the league.
As the game continued, Chytil would go wide on a backhand opportunity. In what was the save of the game at the time, Bernier then stopped Howden on his door-step. After this stoppage, we had the #CadillacTrivia Question of the Game. The question was, "who is the only player to play for all six Original 6 teams?"
Guess who was the first person to get the answer right? That's right, yours truly:
Vic Lynn #cadillactrivia #NYR #PlayLikeANewYorker

— BlueCollarBlueShirts (@NYCTheMiC) February 2, 2020
Time stamp don't lie! While everyone was googling the answer, I had it right away. And really, the only reason I knew this off the top of my head, was that I was reading something recently about Terry Sawchuk (one of my favorite players to read about & you can check the archives for my book & movie review of him) and it made me wonder if any player ever played for all six Original 6 teams. I just happened to do this Google search a few weeks ago, while everyone was doing it today!
With 9:30 left in the first period, the Wings had a 4-3 SOG advantage. They should've had more shots, but they just blew every chance. The Rangers seemed accepting of going back and forth with the Wings. And we've seen this a lot during Lundqvist starts – the Rangers won't take as many chances offensively, as they don't want to be screamed at on the ice and berated in post-game Lundswiss interviews.
As we hit 9 minutes remaining in the first, Justin Abdelkader, who I affectionately call "Tampon Applicator", went after Trouba, after Trouba crushed a Wing with a legal hit. This put the Rangers on the first power-play of the game.
And how about this crazy stat, which I had no clue of until it aired on the broadcast – do you know that since mid-December, the Kings (first) and the Rangers (second) are the two top teams in the NHL on the power-play? It feels that as Ranger fans, the PP struggles so much. I know the Rangers even had something like a 2-30 stretch in there this season too. Shit, when it comes to this stat, I'll say it here – "isn't it amazing Suzyn?"
About 75 seconds into the power-play, the Rangers would pick up the PPG:
I scream, you scream, we all scream for MIKAAAAAAAAAAAAA #LGR pic.twitter.com/Igktq6GA4l

— His Royal Majesty Henrik Lundqvist Stan Account (@RangersMSGN) February 2, 2020
This goal was a little fluky to me, but hell, I'll take it!
Kreider got the puck towards Bernier and it looked like Bernier had the handle. However, Mika was able to push the puck and squeak & eke it past Bernier. Even after watching the replay, it's amazing how this puck passed the goal line. 1-0, GOOD GUYS!
After this PPG, Detroit would have another clear sighted chance at Lundqvist. No SOG. After this, Erne shot at the letter "N" on Lundqvist's jersey, leaving some rubber residue on Lundqvist's white jersey.
With 5:54 remaining in the period, Buchnevich was boxed for tripping. During this DET PP, the Wings got Lundqvist out of position, as Lundqvist vacated the left side of the net. Larkin had the puck and daylight. Instead, he fanned on the puck, Lundqvist bounced back into position and denied Larkin on his second attempt. This was just another chance Detroit blew here.
After killing the penalty, this is when Quinn put Trouba back with Skjei, even if it was only temporarily.
Lundqvist would then stop Givani Smith, who I'm assuming, is not related to Brendan Smith. If you don't get that joke, here's Givani Smith:
At the final buzzer of the first period, the score remained Rangers 1, Wings 0. Wings had the 11-6 SOG advantage and blew several more chances. However, the Rangers had the goal. Again, we've seen this script go the other way for the Rangers so many times this season.
Prior to the start of the second period, Micheletti highlighted Ryan Lindgren and fan-boy'd him a bit. Totally warranted by Jumpin' Joe here. Lindgren has been great. Just read my blogs from this season. He's the role-player that every Stanley Cup contending team needs. Lindgren has been stellar on defense and great on the PK. And as mentioned previously, everyone thought Libor Hajek had more upside. As I write these words on February 1st, Lindgren has much more upside and more value for the Rangers.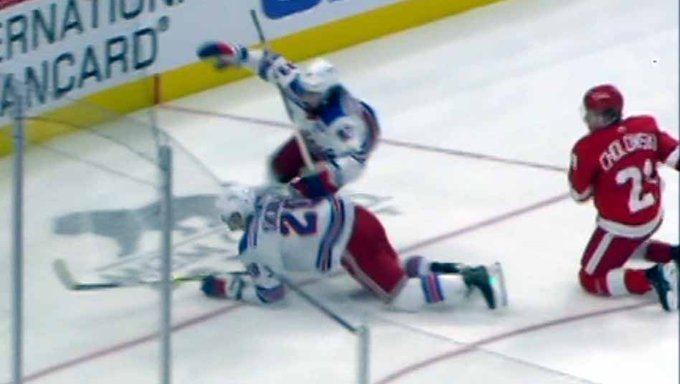 In the early minutes of the second period, Zibanejad accidentally kneed Kreider in the head. Live, we didn't see this play. We saw the aftermath, and at the time, with the way Kreider was limping, I thought he banged his legs on the boards or something. However, when seeing the replay, the injury was much worse than I thought:
Chris Kreider heads to the locker room after taking a knee to the head from teammate Mika Zibanejad. pic.twitter.com/sxyyhfUxKt

— Sportsnet (@Sportsnet) February 2, 2020
After seeing the replay, I'm assuming CK20 was limping because he was out of it. Kreider immediately went to the locker room, where I assume he was checked out by the concussion spotters/doctors. Kreider would never return to this game.
As I write these words, here's the latest update, as this is what Quinn said after the game:
"(Regarding if this is a long-term injury or not) No. It's upper-body and we don't think it's anything long-term. Surprising after you look at it. It looked tough, but he's already feeling a lot better."
Obviously, because of law-suits against the league, we can't get a straight answer here. The word "concussion" is outlawed and taboo. It's like using the word "fag", it's a big no-no.  And let's face it, as my own dad said to me after the game, "isn't the head part of the upper-body?"
We'll see if Kreider goes on Monday or not. As it looks right now, just based on what DQ is saying, Kreider should be okay. I hope so. That said, maybe this is Mika's way of keeping Kreider on this team, post the NHL trade deadline!
Once we resumed play after the CK20 injury stoppage, Trouba was back with Lindgren. Then, after a strong move to the net by Kaapo Kakko, Glendening hooked him, putting the Rangers on the PP, 2:40 into the period.
I have to say this – once again Kakko looked good tonight. If anyone needs a goal right now, it's him. He's really had a good nose for the puck lately. Hopefully, the goals will come.
While on the PP, Lemieux was put into Kreider's spot, meaning we had the MAGA BOYS on the ice, in Lemieux/Panarin/Strome/DeAngelo. LOVE IT!
The Rangers had a good PP here, but no dice. Lemieux was crashing the net and screening Bernier. Kakko made another strong move to the net, for a Bernier save. Bernier stopped Trouba on a one-timer. And in the waning seconds of the PP, Skjei put a puck on net and Bernier was able to stop a Chytil rebound. No goal here though.
After the successful Detroit PK, the Wings took advantage of the Rangers fourth line and had a long offensive zone possession. The Rangers fought them off. Right after this, Panarin set-up Strome for a sure-to-be one-timer goal, but Bernier made a tremendous stop here. This should've been 2-0.
As we hit the half-way mark of the period and game, both teams picked up the pace. In what was previously a kind of a slow back-and-forth game, both offenses brought it. This is when this game finally entered "goalie's duel territory", with both Lundqvist and Bernier racking up the saves.
Panarin, as mentioned, didn't have a point tonight. However, he wasn't trying, as he would set-up Fox here. However, Fox bobbled the puck and Detroit got a break.
In the final half of the period, Skjei, who has been the worst Rangers d-man of the season, made some good plays on Smith, even taking him down and winning a battle at the boards. This forced a Wings turnover and created a Rangers possession.
The Rangers third line would then take the ice and had a good chance. Bernier denied them. This Howden/Chytil/Kakko line, while not producing goals right now, have been playing extremely well. I thought Howden had another good defensive game tonight too.
The Rangers would have two more chances to score here. Lemieux had a puck go just wide, as a Wings defender kicked the puck just wide of Bernier. Right after, TDA took a head hunting shot at Bernier and Bernier stopped that.
After these plays, Detroit would have another odd-man rush. Lundqvist left one side of the net open and once again, the Wings didn't get a SOG here, as Filppula just missed. Filppula went for the rebound, but Lundqvist was there for that. The crowd was celebrating here, as they thought Filppula, in his 1000th NHL game, had a goal. I thought he had it too. Again, the Wings are horrible.
With 3:47 remaining in the period, McKegg was boxed for holding. The Rangers PK was fantastic here and they were aided by Detroit shooting wide, thus clearing the puck for the Rangers.
Once out of the box, McKegg got the puck, in a jack-in-the-box fashion. Last night, we saw him not pass to Brendan Smith, while in a similar situation. Tonight, instead of shooting at Bernier, McKegg tried to pass the puck to Mika, but it was a bad pass. No SOG here. McKegg has now failed in two straight games, in situations where a goal should've came from. Why is he still here? What does he do for this rebuild?
With six seconds left in the period, and with the SOG at 20-20, Dylan Larkin deked his way to the net and tried to put a puck five hole on Lundqvist, despite Lundqvist laying down and leaving the left side of the net wide open. Lundqvist made the easy save here. For some reason, Sam and Joe created a congo line after this save. It was pretty elementary to me, as Larkin misplayed the puck, shot the puck at Lundqvist and ignored the empty space afforded to him.
1-0 after 40 minutes. Lundqvist was 20 minutes away from doing something he hadn't done in 27 months.
The third period was about if Lundqvist would get the shutout or not. While Sam Rosen has brought up Georgiev and Igor shutout's in-game before, he was a quiet as a mouse fart here.
Prior to the third period starting, we had more of Vally and his nonsense. Does anyone ever buy what he's saying?
The Rangers first line had a good shift out the gate. After this, Detroit put the puck near Hank and it was hairy for a second, but the Rangers eliminated the scoring threat.
In a horrible call, Trouba leveled Applicator with a good and clean hit. Applicator came up and went after Trouba, while Smith attacked Trouba. Trouba had to fight off both guys, as the Rangers watched. This then led to Trouba and Smith getting roughing calls, 3:50 into the period. How Trouba got a penalty here is beyond me. He's getting attacked by two guys. Is he supposed to sit there and take it?
We would see two good saves on the four vs four foreplay, as Lundqvist stopped Nemeth and Bernier stoned Panarin. The teams would then go back to even strength, where defense was the focus.
Mika Zibanejad had a chance to get an insurance goal, but Bernier would stop him on an odd-man rush.
This game remained a goaltender's duel, as we hit the FOXWOODS FINAL FIVE mark. At this time, for some reason, the Wings fans started doing the wave. A 1-0 game, with five minutes to go, and Hockeytown, USA is doing the Father Finkin' wave.
With 90 ticks remaining, Bernier went to the bench for the extra skater, thus giving Detroit a 6 vs 5 attack. Zibanejad would ice the puck with 1:06 remaining. Detroit called their timeout here, giving themselves some time to set something up prior to their offensive zone face-off.
Detroit would get one last chance to tie the game up and break up Lundqvist's no-no, but they missed just wide. Lundqvist also made two saves here.
With about 8 or so seconds remaining, the Rangers got the clear, the time hit triple zero and the final horn went off. Rangers 1 – Red Wings 0. Lundqvist gets his first shutout in 27 months and the Rangers pick up all six possible points against the Wings this season.
Worth mentioning here, in Detroit's 53rd game of the season (the Rangers 50th) is that Detroit has now been shut-out five times this season. That means they get shut-out once, in nearly every 10 games played.  You never know what would've happened, but I do think that Georgiev or CZAR IGOR would've got a shut-out tonight too, had this game played out the way it did tonight.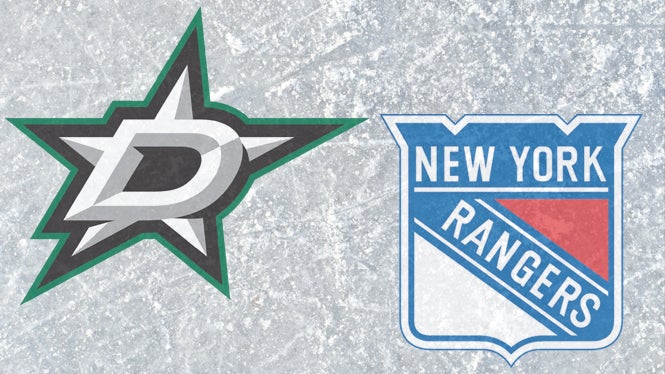 As far as tonight's win goes, I'm glad the Rangers won. They did what they should've done – beat the worst team in the league. That said, as mentioned, scoring only one goal tonight does concern me, knowing the track record of this team this season.
The Rangers now return home for four straight games. They have the Stars on Monday, the Leafs on Wednesday, the Sabres on Friday and the Kings on Sunday. After the Kings game, the Rangers go on the road for three straight games, against Winnipeg, Minnesota and Columbus.
We know Lundqvist is treated like King Midas here, despite having a Cupless career and a losing playoff record. While Georgiev was sat down after his two shutouts this year, I will be surprised if Quinn halts King Nothing on Monday.
Georgiev usually plays the Leafs, as he has a good history against them. I would expect Lundswiss on Monday (and let's see what he does against a real NHL team) and Georgiev to go on Wednesday. After that, I see Igor on Friday. If that plays out like this, that means Igor will have a week off between starts. Not ideal.
The biggest issue for Quinn remains – how do you bench these hot goaltenders? We've seen Quinn do this with Georgiev and CZAR IGOR already. I don't see him doing this now with Lundqvist. And really, for as much as I hate Lundqvist on this team, Lundqvist should start on Monday. At least I'm consistent and not hypocritical here. If a goalie has a shut-out, let him go again. I said the same exact thing after the two Georgiev shut-outs too!
One last thing and I'm out.
Did you see the goalie fight from the BATTLE OF ALBERTA on Saturday night: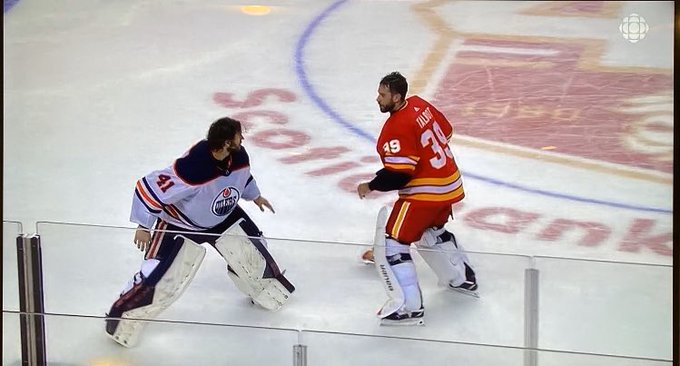 In what's been the best rivalry of the NHL this season, the Battle of Alberta between the Calgary Flames and Edmonton Oilers, Flames goalie Cam Talbot and Oilers goalie Mike Smith went at it on Saturday night:
🚨 GOALIE FIGHT! 🚨 Mike Smith (Edmonton Oilers) Vs Cam Talbot (Calgary Flames) – 2/1/20 #BattleOfAlberta pic.twitter.com/Xoy7IM5xzR

— 4th Line Goon (@4thLineG00N) February 2, 2020
Obviously, as a Cam Talbot fan, this fight didn't go my way!
I did enjoy the tweets of Kelly Talbot during this, who is the wife of Cam Talbot. This is what she said when this was all going on:
"You know what I don't miss? The Edmonton "fan" trolls!! Cam fought and If he didn't people would chirp him for being scared. I don't care of outcome he fought for his team! We can't win them all with this game!!"
While the Oilers beat the Flames 8-3 on Saturday, (Flames goalie David Rittich started and was pulled), the Flames remain up 3-1 in the season series, with one more game to be played at the end of the season.
When I watch these Flames/Oilers games of this season, it makes me wish the Rangers/Islanders rivalry was like this! And if you're a hockey fan, you have to be pulling for a Flames/Oilers first round match-up in the playoffs this year!
And how about my luck? Lundqvist gets a shut-out tonight and Talbot gets whooped in a fight. I'll stay away from buying any scratch-offs tomorrow!
I'll be back on Monday night, with a recap of the Rangers/Stars game.
As far as a Super Bowl pick, I think the 49ers win it. The Super Bowl usually favors the team with the better defense. I'll go 28-17, the 49ers. And hey, the 49ers sure missed Colin Kaepernick this season, huh!
Until next time, CZAR IGOR should've started tonight, thanks for reading and as always…
"LET'S GO RANGERS!"
Sean McCaffrey
BULLSMC@aol.com
@NYCTHEMIC on twitter