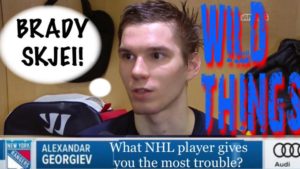 Greetings and salutations everyone and welcome to another blog here on BlueCollarBlueShirts.com.
Off puck drop here, I'm going to pay tribute to two former New York Ranger goaltenders.
To quote John Davidson, I only have two words to say about this win – "OH BABY!" Of course, I'm lying here, because none of these blogs are ever two words!
And to paraphrase another ex-Ranger and a Hockey Hall of Famer in his own right, in the late great Lorne "Gump" Worsley, when it comes to what player gives the current Ranger goaltenders the most trouble in the league? That answer is easy. It's Brady Skjei!
Tonight's Rangers 4-3 shoot-out win over the Minnesota Wild wasn't an easy one. In fact, we've seen the Rangers lose these types of games before. Whether it's coming out flat, melting like the Wicked Witch of the West when trying to win three in a row, having a comeback come up short or losing at the last second; more times than not, the Rangers are usually on the wrong end of these types of games.
In this game with the Wild, the Rangers weren't only playing against a team trying to make a playoff bid. They were also playing against one of their own, in Brady Skjei.
Seriously speaking here, with the way Brady Skjei played tonight, I was expecting Skjei to club Georgiev over the head with his stick, rip off Georgiev's jersey and spray paint "nWo" on his back.
Come on, you guys remember the nWo, right: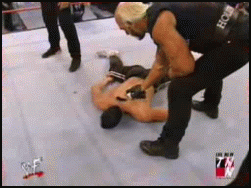 For the life of me, I can't remember a Ranger actively hurting their team in a game so bad, like the way Brady Skjei did tonight.
I'll get more into Brady Skjei as this blog continues, especially in the game recap portion of the blog, but seriously – how does David Quinn bench players all season long, whether it's Kakko, Buchnevich or whoever, but allows Brady Skjei to play not only throughout regulation, but in the last seconds of overtime as well? I don't get it.
If you're not familiar with these blogs or my opinions, let me be clear here – I have defended David Quinn all season. I am not on the "FIRE QUINN" bandwagon like others. That said, after tonight's game, David Quinn needs his head examined. For all the talk about concussions and CTE, the NHL should've mandated David Quinn to go through one of those concussion tests during this game. Where was the concussion spotter tonight?
I behoove you and I challenge you here, to find me a worse performance out of a Ranger this season, than the game Brady Skjei had tonight. To quote a gym teacher I once had (who happens to be the father of UFC's RAGIN' AL IAQUINTA) "I'll wait." Simply put – you won't find a game worse than this one. And that includes the games where Lundqvist was pulled in.
I know I have the negativity in overdrive right now, but really, ALL GAME LONG, Brady Skjei did everything in his power to lose this game for the Rangers tonight. Whether it was screening his own goalie, scoring on his own goalie, letting every Wild blow him by, running away from blocking shots, turning the puck over or whatever else you can think of, Brady Skjei did the Rangers no favors. With friends like Brady Skjei, who needs enemies?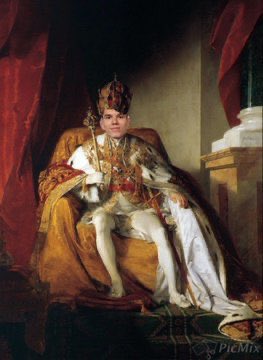 There's so much stuff to get into tonight, both Brady Skjei and non-Brady Skjei related. After all, the Rangers made a huge comeback tonight to pick up the victory. However, as usual at the top of these blogs, here are my last few blogs, in case you missed them:
---
---
---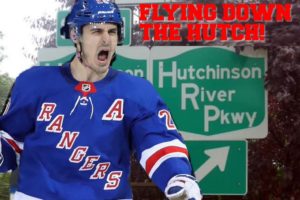 ---
---
Before getting into all the pregame news of tonight's manifesto, I wanted to talk about two podcasts from members of the Rangers alumni, in Ron Duguay and Dan Girardi. I'll start with Duguay, as his podcast covers the past & present of the Rangers, while Girardi's podcast is more Tampa Bay themed. After all, I believe it's the Lightning who funds Girardi's podcast!
In case you haven't listened to it already, you can find Duguay's podcast here:
'Up In The Blue Seats' Episode 11: Igor Shesterkin's Brilliance feat. Mike Richter https://t.co/Pe1i3Mrhg2

— Ron Duguay (@RonDuguay10) February 13, 2020
While Ron Duguay has dropped major bombshells on his podcast, such as his stories concerning Farrah Fawcett and Cher, as previously recapped here, I thought this latest episode provided the most news of all of his podcasts. I also thought that Mike Richter was his best guest, just because of what's going on with the Rangers currently.
In the past on his podcast, Duguay has had on ex-teammates, where they reminiscence about their playing days together. In this latest episode, with KING MIKE RICHTER as the featured guest, Richter, who follows the Rangers, here in 2020, was able to provide commentary on the latest on-goings with the Rangers, especially on the goaltending situation. Who better to talk about Ranger goaltending than Mike Richter? Steve Valiquette? To quote Andre from "The League" – CHILD PLEASE!
In Duguay's interview with Richter, Richter talks about Georgiev, Shestyorkin and Lundqvist. Richter, who once was in a three goalie system himself, previously told the M$G Networks that, "the only person who doesn't mind a three-goalie system is the guy who was just called up."
While Richter didn't repeat that above quote to Duguay on the podcast, Richter did expand on that point. On the podcast, Richter tells Duguay, how as a goalie, who needs a routine, you can just never relax in a three goalie system. Instead of going through your normal day-to-day practices, every practice feels like a try-out. For goaltenders, who are always under pressure as the last line of defense, in a three goalie system, you always feel like you're in training camp and battling for playing time & the number 1 job.
And I want to really dig in on this – prior to 1967, where a two goalie system was established, goalies would frequently break down from mental pressure. This was before people knew about mental health and before the advent of sports psychologists. In an 82 game season, no goalie, here in the modern day, needs to deal with extra pressure, which a three goalie system creates.
Of course, on the podcast, the topic of 1994 is also brought up. If you've listened to Mike Richter in the past, when it comes to the 1994 stuff, there's no new news here.
Away from Richter, Duguay also has Larry Brooks on the podcast, where they discussed the goaltenders. Along with producer Jake Brown, the three men talk about the goalies.
I don't know much about Jake Brown, outside of he seems like a nice guy, but from what I get from him on Twitter and on these podcasts, is that he's a basketball guy first and just starting to immerse himself in hockey now. I could be wrong on this, but that's just my gut feeling. I really felt this way when Jake Brown talked about how some fans are just starting to turn on Lundqvist now. Where you've been the last five years Jake!?
The conversation these three have on the goalies is worth going out of your way to listen to. Say what you want about Larry Brooks, but no reporter is more dialed in or has as many sources as Larry does.
Away from goalie talk, Duguay and Brooks talk the state of the Rangers. Of course, Kreider's status is discussed.
In what I felt was a different approach, Duguay talked about the idea of the Rangers being "buyers" at the deadline. What Duguay meant here, is that the Rangers, who may be out of the playoffs this season, could look to beef up their team for next season. Brooks didn't agree with Duguay here. Again, this is all worth listening to.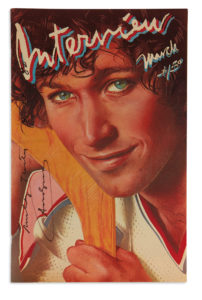 In another segment of the podcast, Ron Duguay, who pretty much hung out with the "who's who" of NY during his day, talked about ice skating with Warhol. As many know, Warhol was openly gay and talked about his sexuality in an era where it wasn't as popular as today to do so. Due to Duguay and Warhol being celebrities, they were frequently featured in Page 6 of the "New York Post" and would have the paparazzi following them.
Duguay tells a story on the latest episode about ice skating with Warhol and how Warhol needed to hold Duguay's hand to keep his balance. Duguay didn't mind, but he knew if pictures got out, then his teammates would break his balls about this. With paparazzi at the rink, Duguay would bump into Christie Brinkley, thus saving a photo of Duguay holding Warhol's hand, a photo that would've led to ribbing in the Rangers locker room.
This was just a funny story. If anything, what was most amazing, was how Duguay was talking about casually hanging out with one of the most famous artists of his era and then how Duguay just casually bumped into Brinkley at the same time.
For younger and newer fans, you owe it to yourself to do a Google search on these celebrities, just to understand the magnitude of the stories Duguay is telling.
Again, another great episode.
Speaking of great episodes and podcasts, Dan Girardi just released an interview with this guy:
Dan Girardi, and his producer Seth Kush, had Martin St. Louis on their latest episode of "The Block Party". You can listen to the podcast by clicking the link below:
My favorite #BlockParty with @mstlouis_26 is available!!

Marty talks about:

🔹Barry Melrose
🔹 The Trade
🔹 working out until he's sick
🔹Stamkos, Torts and Vinny!!

— Seth (@SethKush) February 12, 2020
And just an FYI here: you can subscribe or search for these podcasts on iTunes. That's what I do, as I find it easier to listen to these podcasts off of my cell phone. As a bonus, due to the iTunes format, you can listen to the podcasts while you do other stuff with your phone. With other formats, you can only listen to the podcast and you can't multi-task.
While Girardi's podcast is Lightning themed, towards the end of his interview with Martin St. Louis, the two talk about their time with the Rangers. If you're a hardcore fan, MSL doesn't say anything new here. MSL said that he wanted to play for New York and that his time in Tampa had reached an end.
Due to Girardi & Kush interviewing Ryan Callahan previously, it was cool to hear MSL's side of the trade. It would be cool one day to see if Girardi could get Callahan & MSL on at the same time, where they talk about the trade and how their careers went after. Then again, that might be overkill.
MSL said he valued his time with the Rangers and talked about the historic playoff run of 2014. MSL talked about how off the ice, how those playoffs were a trying time, due to the passing of his mother. As we've heard from many Rangers from that team, Girardi confirmed that the Rangers rallied around Marty. To this day, I don't think the Rangers beat the Penguins in that series, without Marty. Of course, the Mother's Day goal scored by Marty is also brought up.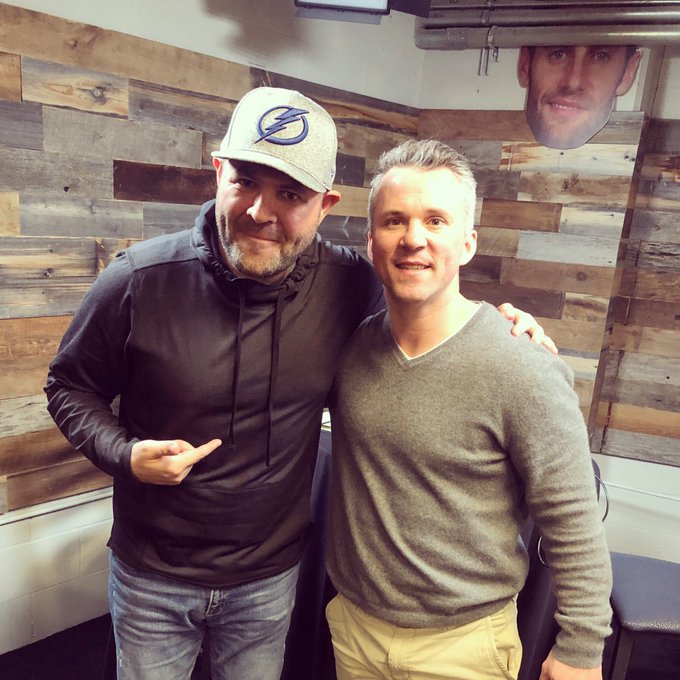 For Tampa Bay fans, this is a must-listen interview. I'm not aware of MSL's Tampa Bay based interviews, but I was told that this was one of the most in-depth interviews he's ever done.
Away from the Rangers, MSL also talked Tortorella. Unlike Dan Girardi, who has expressed his displeasure with Torts at times, MSL really didn't have anything negative to say about Torts. After all, MSL won a Cup with Torts.
In a cool story, MSL also talks about how he got the call from the Hockey Hall of Fame, in regards to MSL being elected into the HHOF.
While MSL will always be a Bolt, he is still a huge part of Rangers history, despite his short run here. I don't think Ranger fans will forget him. To be fair, while I was a huge MSL fan (I bought his Rangers jersey the day it came out, as I was pumped when the Rangers got him) I think many Ranger fans look at his run here fondly too.
Just think, when the Rangers did their 90th year anniversary ceremony three seasons ago, MSL got one of the most thunderous ovations, and that was with most of the 1994 team in the house. Of course, some of that applause was because not many expected MSL to be there and the fact that MSL's run was the most recent. That said, MSL has etched himself into Rangers lure.
If you haven't already, give the podcast a listen. You can really see how Girardi and Kush are getting into a groove too.
With the Rangers alumni now covered, let's talk about the pregame news concerning the 2019-2020 New York Rangers.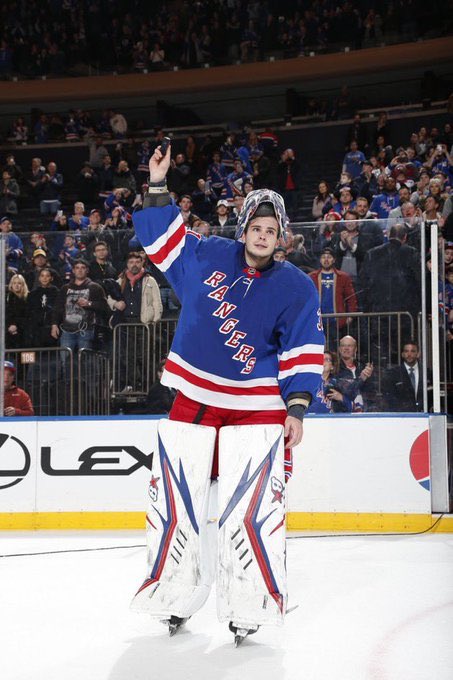 Once again, the state of the NY Ranger goaltenders was the top story prior to tonight's game.
Originally, CZAR IGOR was supposed to start tonight's game. However, David Quinn decided to be cautious, due to the collison Igor had on Tuesday in Winnipeg. On Thursday morning, (NYR didn't practice on Wednesday) DQ said that Igor had a minor ankle injury. Due to that injury, David Quinn decided to start Georgiev tonight. More on that as we continue.
While on the topic of Igor and the goalies, David Quinn said the following to the media today:
"You want to give everybody an opportunity & see how this thing unfolds. I thought everybody had an ample opportunity & everybody had a chance to state their case. I just felt that Igor had made the most impact."
Igor's status as the new number one goalie in New York, which was made officially concrete today, was such a big story, that NHL.com covered it as their mainpage story.
If you haven't seen it already, here's the link and the story:
https://www.nhl.com/news/new-york-rangers-goalie-igor-shesterkin-earned-right-to-be-starter/c-315011106
Igor Shesterkin has earned the right to be the New York Rangers' No. 1 goalie, coach David Quinn said Thursday.
The 24-year-old rookie, who made his NHL debut Jan. 7, is 6-1-0 with a 2.18 goals-against average and .941 save percentage in seven games. 

Asked if Shesterkin had become New York's No. 1 goalie, Quinn said, "Right now, that is the situation we're in because of his play, for sure.

"You want to give everybody an opportunity and see how this thing unfolds. I thought everybody had an ample opportunity and everybody had a chance to state their case. I just felt that Igor had made the most impact."

The Rangers have had three goalies on the roster since Shesterkin was recalled from Hartford of the American Hockey League on Jan. 6, along with Henrik Lundqvist and Alexandar Georgiev.

Georgiev will start against the Minnesota Wild at Xcel Energy Center on Thursday (8 p.m. ET; FS-N, FS-WI, MSG, NHL.TV) because Shesterkin has a lower-body injury. Lundqvist will be the backup.

Georgiev is 2-2-0 with a 2.88 GAA and .905 save percentage in five games (four starts) since Shesterkin arrived. In 25 games (23 starts) this season, the 24-year-old is 12-11-1 with a 3.12 GAA and .908 save percentage. 

Lundqvist is 1-2-0 with a 3.25 GAA and .885 save percentage in four games (three starts) since Shesterkin's arrival. The 37-year-old is 10-11-3 with a 3.12 GAA and .907 save percentage in 28 games (25 starts).

The Rangers (28-23-4) are nine points behind the Philadelphia Flyers for the second wild card into the Stanley Cup Playoffs from the Eastern Conference.

Lundqvist had been New York's No. 1 goalie since supplanting Kevin Weekes during the 2005-06 season. His 459 wins are sixth in NHL history, one behind Vegas Golden Knights goalie Marc-Andre Fleury for fifth. His 885 games played are ninth among goalies, one behind Tony Esposito for eighth. He's the Rangers leader among goalies in games played, wins and shutouts (64). He won the Vezina Trophy voted as the best goalie in the NHL in 2012 and in 2014 helped the Rangers reach the Stanley Cup Final for the first time since 1994.

Lundqvist won at least 30 games in his first 11 full seasons (not counting the shortened 2012-13 season), and had 18 wins last season, the fewest of his NHL career. Prior to Shesterkin's arrival, Lundqvist started 22 of the first 41 games, and Georgiev started 19.
If there is anything telling about DQ's quotes to the media today, it is that DQ is now willing to accept reality – Lundqvist doesn't have a future with this team. Finally. While DQ didn't say Lundqvist's name, it was easy to read between the lines. Igor is the number 1 starter. That means Lundqvist is either the number 2 goalie or the number 3 goalie.
Again, without mentioning Lundqvist's name, I thought DQ let everyone know who his back-up goaltender now is, when the following was announced, in light of Igor's ankle injury: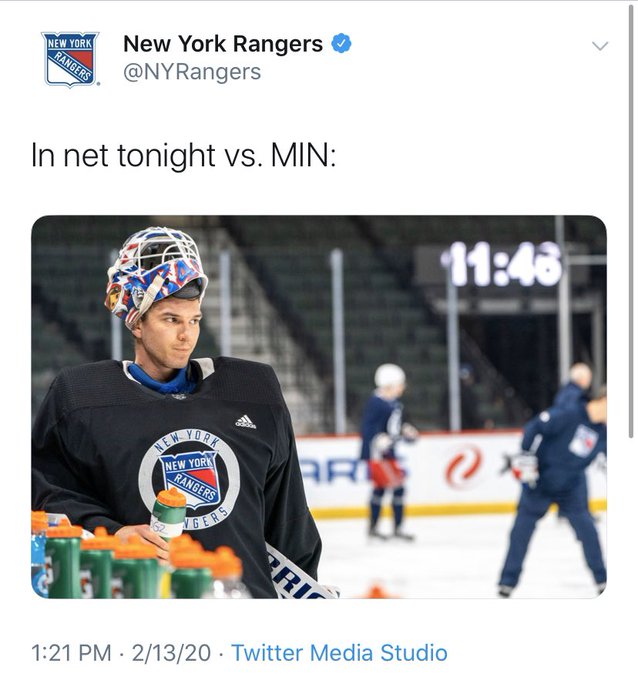 With CZAR IGOR unable to play (more on his status at the end of this blog) DQ announced Alexandar Georgiev as his starter tonight.
You know me – I LOVE THIS. I've wanted Lundqvist off this team since 2015! That said, this commital to Georgiev says a lot.
Let's face it – Lundqvist wanted tonight's start. Lundqvist wants every start against a non-playoff team. However, he most certainly wanted this start against his little buddy Mats Zuccarello. Instead, after saying two days prior, how he wants to "win every game and that it's no longer about keeping everyone sharp anymore," David Quinn went with Georgiev instead of Lundqvist tonight. That tells you that David Quinn feels that Georgiev gives the team a better chance to win than Lundqvist. Again, no arguments from me here!
If you've been following these blogs and/or David Quinn's quotes to the media, you can now see a little more fire in Quinn. Obviously, Quinn and this team wants the playoffs. I don't see it happening, but I'm rooting for it. If you're Quinn and the Rangers, of course you want to make the playoffs. No team plays to "tank" or for a draft pick. After all, for current players, draft picks are just guys who are looking to take your playing time and job. That's the nature of the business.
In regards to the playoffs, with the Rangers way outside and looking in, but having a glimmer of hope, DQ senses the urgency. Of course, while Igor should've started the season here, as I've said from day one, Igor is finally here now. DQ is now riding Igor as his number 1. DQ wants to win hockey games. By giving the nod to Georgiev, he's telling Lundqvist that he thinks Georgiev is better and puts the team in a greater position to win hockey games.
That said, I gotta be fair here. With DQ saying how much he wants to win and how he's holding everyone accountable, the playing time he gave to Brady Skjei tonight is 100% contradictory to everything he's been saying. Skjei should've been stapled to the bench during the first period tonight. Again, more on that as we continue.
Speaking of Rangers defensemen and playing time, Marc Staal was a scratch tonight, as he was dealing with the flu. With Staal out, Brendan Smith, who must've been chomping at the bit, played his first 60 minute game of the season as a defenseman tonight. Let's take a look at the line-up for this win over the Wild:
And real quick here, a shout-out to former player Joe L., whose advice I've heeded when doing these blogs. He knows what I mean!
FIRST LINE: Kreider/Zibanejad/Buchnevich (Not for nothing, I thought Buchnevich had the best offensive game of the three tonight. In fact, Buchnevich led all Rangers with five shots on goal tonight.)
SECOND LINE: Panarin/Strome/Fast (Panarin remains the MVP of this team. You may have heard this before!)
THIRD LINE: Di Giuseppe/Chytil/Kakko (While not bad or anything, this line wasn't as strong as it has been in other games since Di Giuseppe's debut with NYR.)
FOURTH LINE: Lemieux/McKegg/Howden (These guys did their job tonight, even though they didn't stand out as they have done in other games. I'm waiting for the day where Lettieri gets called up and McKegg gets bounced. You can put Howden at center if this happens.)
Defensively, we had this:
FIRST PAIR: Trouba/Skjei (ABSOLUTELY FATHER FINKIN' HORRIBLE. And I don't blame Trouba. As I've said all season, Trouba plays much better when away from Skjei.)
SECOND PAIR: Smith/DeAngelo (I thought Smith had a good game tonight. He wanted it, especially after sitting upstairs for several games in a row. DeAngelo continues to rack up the points.)
THIRD PAIR: Lindgren/Fox (In Lindgren's return to his home state of Minnesota, Lindgren had 30+ family members and friends in attendance. He impressed them, at least in my opinion. Adam Fox remains the best all-around defenseman on this team. Is that even debatable at this point? TDA has gaudier numbers, but Fox is the complete package to me. I still want both on my team though, so eff all that "Trade Tony" noise!)
Of course, in net, we had the King of Kings, in Alexandar Georgiev.
With no other pregame news to report (I'm already 4000 freaking words in and I haven't even got into the game recap yet, minga!) let's go to the GAMBLING segment of the blog.
Here's what I said before puck drop:
Season over-under record: 28-24-3

Georgiev v Stalock. Both goalies have been playing well. Rangers have some extra pep lately. MN just dealt Zucker & is a different team.

I'll go with the UNDER, with 6 as the line, you got a chance to push if you lose too. #nyr +1.5 best bet. pic.twitter.com/BMILjFhjpJ

— BlueCollarBlueShirts (@NYCTheMiC) February 13, 2020
I will say, this game was trending under, but Brady Skjei and a late Rangers comeback negated all of that! With 7 total goals scored, the OVER hits, meaning I take the loss tonight. My record now drops to 28-25-3 on the season.
But hey, I got my best bet right! That's something!
At this time, let's go to the official box score, courtesy of ESPN.com:
SCORING SUMMARY: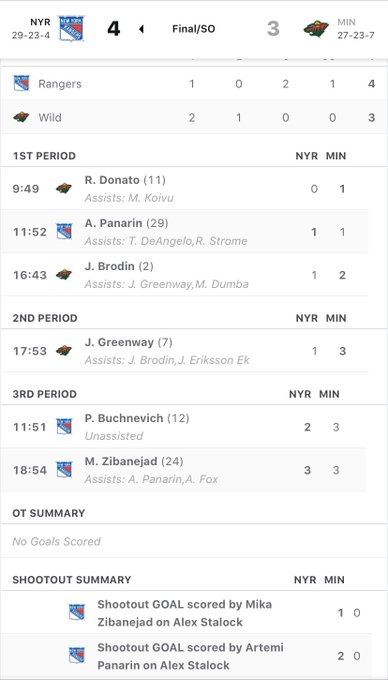 PENALTIES: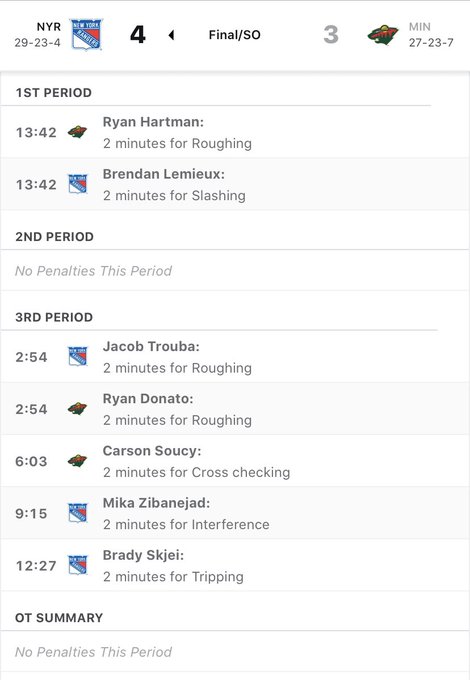 TEAM STATS (Notice the face-offs, where the Rangers got their ass kicked in. The Rangers would shorten the gap in the third period, but at one point in this game, the Wild were winning the face-off battle by a tally of 25-4. Yes, 25-4. That isn't a typo.)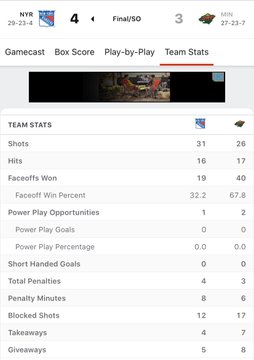 GOALIES:
| | | | | | | | | | | |
| --- | --- | --- | --- | --- | --- | --- | --- | --- | --- | --- |
| SA | GA | SV | SV% | ESSV | PPSV | SHSV | SOSA | SOS | TOI | PIM |
| 31 | 3 | 28 | .903 | 28 | 0 | 0 | 0 | 0 | 64:45 | 0 |
| | | | | | | | | | | |
| --- | --- | --- | --- | --- | --- | --- | --- | --- | --- | --- |
| SA | GA | SV | SV% | ESSV | PPSV | SHSV | SOSA | SOS | TOI | PIM |
| 26 | 3 | 23 | .885 | 20 | 0 | 3 | 0 | 0 | 64:13 | 0 |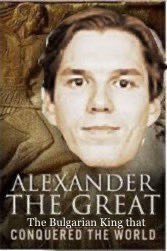 The second after we were welcomed to the "Montefiore Rangers Pregame Show", the first thing out of Valiquette's mouth, was how he didn't like how David Quinn anointed Igor Shestyorkin as the number 1 goalie to the media. What a tool. Instead of looking at this as a vote of confidence for the future, Valiquette took this as Lundqvist getting spanked.
As they were doing the pregame, Vally brought up the play Fox made on the three vs one against Winnipeg on Tuesday. It only took Vally 48 hours to notice this, because during the intermission segments of that game, Vally was raving about Lundqvist's one save.
In what kind of the sign of the times, Mats Zuccarello barely got any burn tonight. He was mentioned matter-of-factly, as Eric Staal was. Zucc came off as just another ex-Ranger – nothing more, nothing less. How different from a year ago, if I say so myself.
After watching Vally garble some meaningless bullshit stats, with numbers such as 6.7% and 9%, I was wishing that Vally was 100% removed from these broadcasts. We then went to Dave Maloney, who looked like he was battling the Corona Extra Virus, the Bubonic Plague, Rock Hudson AIDS and various diseases from "The Oregon Trail."
Seriously, Maloney looked like shit here. I know he probably wants to work and the Rangers may have been in a bind with their radio broadcast, but seriously, give the man the night off. He was obviously still sick and I'm sure straining his voice for three hours doesn't help his recovery. Feel better Dave.
Once we went to Sam & Joe, we were reminded about 786347863789467896378946389763 times of the following things:
— Kaapo Kakko is 19 years old. (Happy Birthday!)
— These two teams have been good on the power-play lately.
— Ryan Lindgren is from Minnesota
In the funniest thing, right before going to Sam & Joe, Vally was going on and on about how Alex Stalock wasn't that good. Once we went to Sam & Joe, Sam was raving about Stalock. Stalock, at least stat-wise, has been playing well of late. For some reason, Vally has a hard-on for back-up goalies, which is ironic, considering he was one himself. From burying Andrew Hammond for no reason on the last broadcast to burying Stalock today, Vally seems jealous that these guys have had a better career than him.
Also of note here, the Rangers are running a contest, where a fan can be the Pepsi Fan CFO of the summer. This is paid position, where you can make $60K for six months. That said, as we would later find out, Steve Statiquette is reviewing the applications. There goes my chance! Of note, Amanda Borges, of Yahoo Sports, was just fired this week. Hmm…
And lastly, when it comes to the M$G Networks broadcast and pregame news, Sam & Joe brought up how some of the Rangers were sick and battling the flu. I guess they travel on the same plane as Maloney. Now if only we could get some of these guys to sneeze into Vally's Subway Sandwich!
Oh, and real quick (I know I'm all over the place with the tangents tonight) how silly are these Subway commercial spots? Bill Pidto orders a few sandwiches during the pregame show. We are then shown Pidto getting his sandwiches delivered to him, with five minutes to go in the third period. I hope he didn't tip the delivery man!
And finally, let's talk about this game! I did warn you though, I had a lot to talk about tonight!
While the final score is the only thing that matters, this was not a good game for the Rangers tonight. That said, this game was another example of this team playing to the final horn, win-or-lose.
This game started off slow for the Rangers. In the first shifts of the four lines, the fourth line had the initial best shift, with Skjei having a shot blocked by Zuccarello. How Skjei found the smallest guy on the ice, I don't know, but this wasn't even close to being a Top Ten thing, on his list of errors tonight.
As the game approached the five minute mark, the Wild were buzzing all over the Rangers, as Georgiev made five saves during one Minnesota possession. Kreider would eventually clear the puck. However, if you were worried about Georgiev after a long lay-off, he answered your concerns here.
The Wild would continue to come at the Rangers, as Georgiev picked up the bulk of his saves in this period. Georgiev would stop Donato on a wraparound and would then stop the newly acquired Galchenyuk from his door-step.
In what seemed to be a common occurrence all game, Alex Stalock would vacate his net and was overly ambitious when playing loose pucks. It felt like the Rangers had 78679567567 chances to score in this game, but a blocked shot here, a blocked shot there, going wide or just missing, would do the Rangers in. During one play here at this time, Buchnevich, who was doing his job and screening the goaltender, would block a Zibanejad shot, with Stalock vacating his net. Just a missed chance.
With 10:11 left in the first period, Ryan Donato kicked off the scoring. 1-0, bad guys.
Two things on this goal. On my last blog, I talked about Georgiev's kryptonite, and that is backhanded shots. This was a backhanded goal for Donato here. However, this wasn't Georgiev's fault, as Brady Skjei deflected the puck in his own net. Instead of blocking the shot or clearing his man, Donato gets the shot off and Skjei once again scores on his own goalie. I think Skjei has more goals against his own goaltenders, than he does against opposing goalies this season.
The saddest thing about this? This wouldn't be the only time in this game where Skjei cost the Rangers a goal.
And oh, as I've said a bunch of times on this blog this season, every time the other team scores, I check to see if Skjei was on the ice. 90% of the time, he is.
After blocking a shot for a Rangers chance at net, Buchnevich would then get a shot here, but this time, Kreider blocked him. Again, these guys are screening the goalie and that's good. Just no puck luck here.
Finally, with 8 minutes and change remaining in the period, Artemi Panarin would get the Rangers on the board:
🍞 🚀 pic.twitter.com/12wPQEjLMW

— Rangers on MSG (@RangersMSGN) February 14, 2020
1-1.
On this goal, similar to a play he made with Filip Chytil from a few games ago, Tony DeAngelo makes a perfect cross ice pass, a pass that really only a few guys on this team can make, and Panarin takes the puck and snipes it top shelf. What a pass, what a goal. And this play also started with Strome keeping the puck in the zone. Always nice to see Strome and DeAngelo get some points!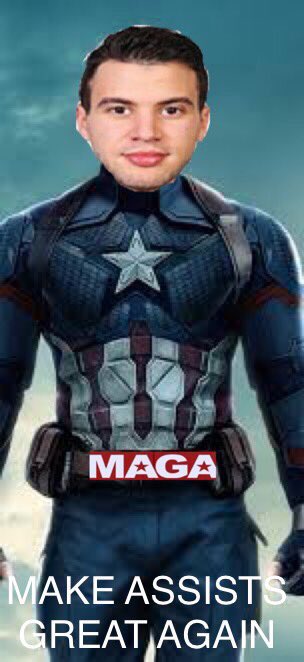 After the goal, we had some back-and-forth action. With 6:18 remaining in the period, Ryan Hartman and Brendan Lemieux took off-setting penalties. Once again, this looked like a reputation call for Lemieux. He's better off asking for Micheal Haley's jersey, as that Lemieux last name is killing him. Hartman started it, Lemieux tried to move on, yet off-setting penalties.
On the four vs four foreplay, we would see no scoring. In what I found interesting during this time, Fox & TDA were paired together. That's a lethal offensive duo if I say so myself!
After a major point blank save by Georgiev, we returned to full strength, with 4:18 left to play. The Wild would get the puck here, and after owning possession for a minute straight, the Rangers couldn't get the clear. The Rangers were diving left and right and just couldn't get to the puck. Jonas Brodin, all alone, would blast a puck and would beat Georgiev, with 3:17 remaining, to push the score to 2-1, bad guys.
After the goal, Georgiev complained to the ref, looking for a goaltender interference call. No dice. Keep that in mind for later.
Right after this goal allowed, Greenway got all alone with Georgiev, and deflected a whizzing shot right into Georgiev's glove. While this was going on, Brady Skjei was either watching the game or checking out a chick in the balcony. He didn't seem to give a crap about his man at all here.
I know I sound redundant already, but how does Quinn bench and not play all these young guys, for stretches at a time, but allows Skjei out there all game and in the overtime? What was Quinn watching? For a guy who says he wants to win, Skjei's play tonight was prohibitive of that.
As we got to the final horn of the first period, the score remained 2-1, in favor of the home team. Really, with the way this game was going, the Rangers could've been down 4-1.
Despite the two goals allowed, Georgiev was playing great. Stalock also had some horseshoe luck here. This was a game, before the final result was determined, that Stalock should've brought a scratch-off ticket in during intermission. He had all the luck in the world.
Also worth mentioning here – the Wild have the same goal song as the NY Islanders. Turns out, Joe Satriani created this song. The Wild used it first. Once the Islanders found out that Satriani was from Long Island, they started using the song too. This song sucks!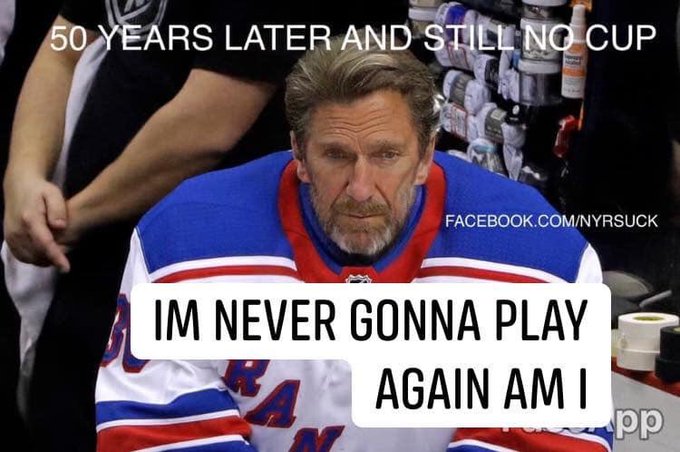 The funniest thing about intermission? Bill Pidto talked about how Steve Valiquette likes to ride the "d" hard. In maybe related news, Vally wasn't wearing his wedding ring again.
The second period started off with an aggressive Brendan Smith getting two shots off. Two saves. Right after this, we had a few crazy plays. The Wild would get a two-on-one. Instead of shooting, Zucc fed Kunin. However, Kunin couldn't handle the puck and he couldn't get a shot on goal off. Kunin would then get the puck again, and slap shot the puck wide, thus creating a Rangers clear. Then, after this, Lemieux would get a chance all alone in the slot. He went wide. You could see the frustration in Lemieux's face, after this missed opportunity.
With Brady Skjei skjucking and playing like skjeit, Zuccarello would get a breakaway chance. Save by Georgiev. Again, Stalock may have made more saves tonight, but it was Georgiev making some real game-changing saves in this contest.
After my concerns about backhanded shots, Georgiev would stop Spurgeon on a backhanded try.
As we hit 12:22 remaining in the period, it looked like the Wild made it 3-1. However, despite Sam Rosen saying that the Rangers weren't going to challenge the goal, David Quinn indeed did just that: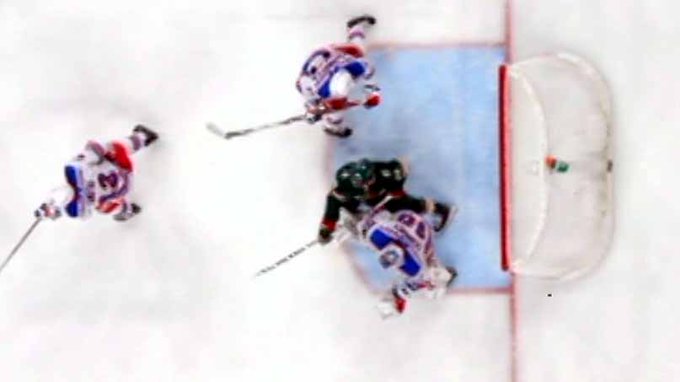 On the review, it was ruled that Hartman made contact with Georgiev. No goal.
I do have to say this – DeAngelo pushed Hartman into Georgiev, but Hartman was going in that direction. That said, this is now two games in a row where DeAngelo shoved an opponent into his own goalie. Does DeAngelo want the summer off ASAP? Does he want Lundqvist to play or something? DeAngelo needs to stop doing this!
At the half-way mark of the period, the Wild had something like 15 blocked shots and were winning the battle at the dot, 25-4. Somehow, this was only a one goal game. And really, the Rangers could've had the lead, but they just couldn't get any puck luck going.
After the review and goal reversal, Minnesota really motored up physically here, as they trucked Buchnevich and Lindgren. Both players bounced up and continued to play. That's big from Buchnevich, as we didn't see the resting Buch face here.
With 5 minutes remaining, Stalock stopped Buchnevich on a good try. Skjei would also turn the puck over here, for what felt like the 8787786th time in the game. I can't say it enough, Skjei was absolutely brutal tonight.
As we hit two minutes and change left in the second period, Brady Skjei screened Georgiev, couldn't budge Greenway in front of Georgiev and this led to Greenway deflecting a puck right past Georgiev. 3-1, bad guys. Have I mentioned how much Skjei sucked ass tonight? Two Minnesota goals came directly because of Skjei's horrendous attempt of playing hockey in this game. Again, what is Quinn doing here?
After two periods, the score remained 3-1. At this point, the Rangers looked done. It just felt like another "we gotta be better" post-game loss. However, the best was yet to come, despite Brady Skjei's best efforts in ruining this game.
During intermission, we were treated to something as bad as Brady Skjei: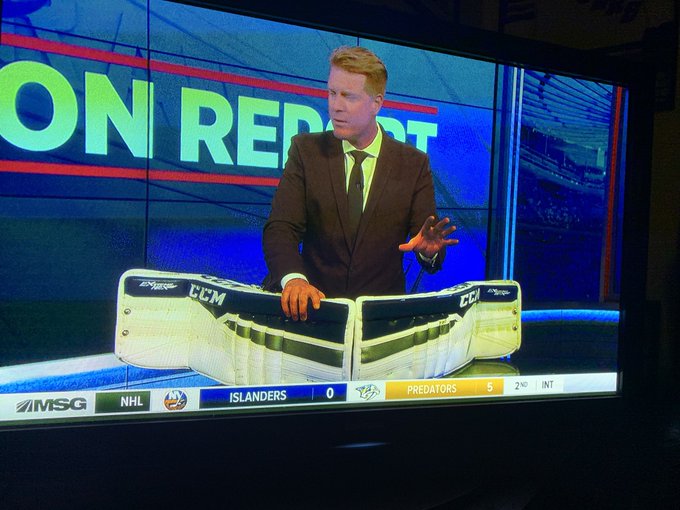 I've never missed Ron Duguay more. Vally was going on and on about something, but he's all white noise to me. I know they won't hire Jeremy Roenick, but how about hiring a player that played more than 30 games in the NHL? Put Vally on the Isles broadcast. Let those fans suffer!
While Stalock had a lot of luck in this game, he did make some good saves in this game, including one at the start of the third period. Panarin broke the Minnesota defense and Stalock made a picture-perfect glove save on the Breadman.
It was also around this time that Sam brought up for the 763478637867896th time, how neither team had a power-play opportunity yet. As usual, the Sam Rosen jinx would live on!
2:54 in the period, Donato and Trouba went at it. Off-setting penalties, as we went to our second four vs four foreplay of the game.
During the 4×4, Stalock would make a great save on TDA. With the Rangers attacking for a bit, Skjei would mess it up by shooting a point-blank shot at the boards. This cleared the puck for Minnesota.
In the save and play of the game, as voted by Sam and Joe, after another Father Finkin' Brady Skjei turnover, Georgiev had enough:
Georgiev leaping out like Jeff Hardy off the top rope for a Swanton pic.twitter.com/nACkAzdONY

— Tom Urtz Jr. (@TomUrtzJr) February 14, 2020
While Georgiev made a ton of big saves in this game, at this point in the game, down 3-1, if Georgiev doesn't bail out Skjei after another horrendous turnover, this game is 4-1 and the Rangers are done. This save took big Bulgarian balls too.
6:03 into the period, Carson Soucy cross-checked Filip Chytil. We finally had our first power-play of the game. Unfortunately, the Rangers did jack shit here, not even getting a shot on goal. The Minnesota PK was overwhelming here.
At the 9:15 mark, after breaking his stick on a one-timer try, Zibanejad was boxed for interference, while trying to break up a Minny rush. This gave Minnesota their first PP of the game.
In the first three seconds of the Minnesota PP, Minny did what the Rangers couldn't do on their powerplay – win a face-off and get a SOG off. Save for Georgiev here. Georgiev would wind up with three short-handed saves on this eventual successful Rangers PK.
With 8:30 remaining in the game, I had that "same old Rangers feeling." Immediately after, Buchnevich scored a fluke ping-pong goal:
Give it to Buch. #NYR pic.twitter.com/RF62lawzYG

— Rangers on MSG (@RangersMSGN) February 14, 2020
3-2, bad guys.
On this goal, Buchnevich took a shot, the puck bounced around and a Minnesota player booted the puck past Stalock. Holy Brady Skjei Batman!
What's that Wayne Gretzky quote? "You miss 100% of the shots you don't take!"
No joke – IMMEDIATELY after this goal, Brady Skjei took a penalty for tripping. At this point, Skjei might of well spit in Mark Messier's face.
The Rangers would be successful on the PK, even limiting Minnesota to zero shots on goal here. However, the biggest concern was that in a one goal game, due to Skjei, the Rangers burned two minutes here.
Worth mentioning, that during this Rangers PK, Jesper Fast made two huge clears.
As we entered FOXWOODS territory, it was a race against the clock for the Rangers. This felt like the game with Buffalo, where it could be too little too late.
With four minutes remaining, Stalock stopped TDA. With 1:52 remaining, DQ, instead of pulling Skjei, pulled Georgiev. After a quick save from Stalock, the Rangers used their timeout with 1:49 to go in regulation. As we hit 90 seconds left, Stalock made a save on Fox.
However, unlike so many other games this season, the Rangers pulled off their biggest comeback since the win over Montreal. With 1:06 remaining, Mika evened out the scoreboard:
Panarin 🏹

Mika 🚨

FREE HOCKEY! pic.twitter.com/e0jN8KXGmo

— Rangers on MSG (@RangersMSGN) February 14, 2020
3-3! TIE GAME!
On this goal, Panarin takes a shot and Mika somehow deflected it from a few feet back, right past Stalock! For all the luck Stalock had going on in this game, his luck ran cold here!
As we approached triple zeroes of regulation, Georgiev made two more saves. All I saw here was a repeat of that Vancouver game. Thankfully, that didn't happen.
At the end of 60, we remained tied at 3-3. Off to overtime!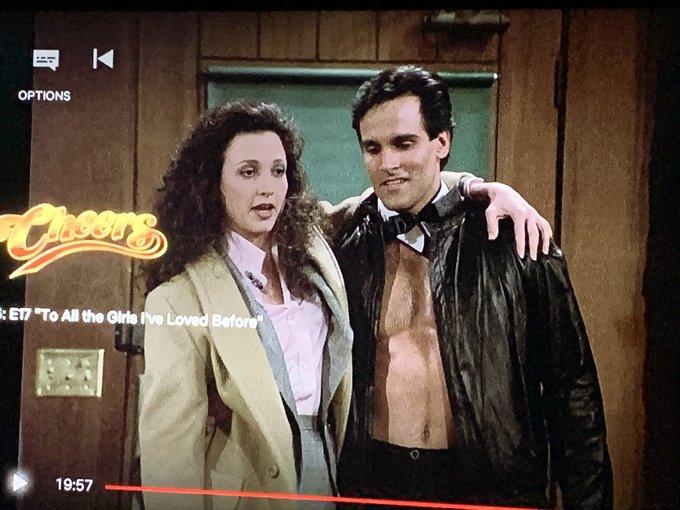 In the OT, Minny would once again win a face-off. The Rangers would get the puck back, where DeAngelo bombed a long pass to Zibanejad. Stalock challenged Mika here and Mika went just wide.
After this, Zuccarello would have a chance, but Adam Fox made a huge play defensively, to force the turnover. Have I mentioned how great Fox has been?
Both goalies would come up with huge saves during this OT. Once again, BRADY SKJEI WAS ON THE ICE AND TURNED OVER THE PUCK. Save by Georgiev. I don't get it. Put me in the media. I'll ask the hard questions. Not one of these reporters challenged Quinn on Skjei's time on ice after this game. These are the same reporters who cried about Quinn benching Kakko during the Western Canada road-trip! SAD SAD SAD!
With 45 seconds left, Stalock made his personal save of the game, stopping Trouba all alone and from two feet away.
At the end of the five minute overtime, we went to the shoot-out.
I've done my spiels on shoot-outs before, so I'll leave you with this – I don't mind them. People don't want to pay gross money for ties. You need a winner. Due to this, and the 82 game grueling schedule, you can't have teams playing double and triple 20 minute periods of overtime every game. The shoot-out is fine. It's like the NFL and sudden death overtime or a UFC fight that goes to the judges. If you don't like a shoot-out, win the game in regulation or the overtime. And that's all I have to say about that! (I actually have a lot more to say, but I'm already at word 7800! This is going too long!)
In the shootout, Mika would score first. 1-0.
Georgiev would get some luck next, as Donato overplayed the puck, not getting a true shot off.
Then we had this:
Breadman got some hands 😤 😤 pic.twitter.com/4eq3TVppZC

— Rangers on MSG (@RangersMSGN) February 14, 2020
2-0, goal for Panarin!
If you're a Wild or non-Ranger fan reading this, I'll surprise you. Then again, I'm always honest and true to my opinions on this blog. This should've been called off. The refs even reviewed this and ruled that Panarin continued to move the puck, as he worked side-to-side.
To me, Panarin moved backwards. This should've been waved off. As a Ranger fan, I'm ecstatic this held up, but if this went the other way, I would've been fuming right now.
On Minnesota's last hope of trying to extend the shoot-out, Parise rang a puck off the post. 2-0 Rangers in the shoot-out, 4-3 Rangers, your final from Minnesota.
WHAT A COMEBACK WIN!
In closing on tonight's game, I was very happy with the Rangers resolve to win tonight. They didn't give up, even when things looked to be terrible. One last comment on Skjei – I really want to know why Quinn kept him in this game, even using him in the final shift in overtime. Once again, I beg of you, please find me a worse game from a Ranger this season. I can't think of any.
For my man Alexandar Georgiev, for his hopes of staying a Ranger, things are looking good. If you believe in the rumor mill and the reports out of Canada, the Rangers aren't shopping him. As mentioned on previous blogs, Georgiev has had the most pressure on him to perform than any Ranger this season. While Igor is the number 1 goalie, which I have no problems with and which I expected to happen, Georgiev is a good 1A option. If the Rangers retain Georgiev next season, I could see a 65-35 time split between him and Igor.
If you're Henrik Lundqvist, this isn't good. Both goalies are out-playing you and winning games. Of the three goalies, Lundqvist makes $8.5M, which is more than 4 times as much as Georgiev and Shestyorkin, COMBINED.
Of the three goalies, Lundqvist is the only one with a losing record, at 10-11-3. Georgiev is 13-11-1. Igor is 6-1. GAA wise, Igor has a 2.18, Georgiev has a 3.10 and Lundqvist has a 3.11. Save percentage wise, Igor has a .941, Georgiev is .908 and Lundqvist is .907. When it comes to shutouts, Georgiev has two, including one over a Cup contender in Vegas. Lundqvist, like every goalie in the league these days, has one over Detroit. Igor doesn't have a shut-out yet, but you know it's coming. In other words, Lundqvist is the worst of the three goalies, and by going with Georgiev tonight, DQ is telling you all you need to know.
Not a great game for the Rangers tonight, but a great win.
Moving ahead, the Rangers return Friday night, as they finish this three game road-trip against Columbus. Columbus lost to the Sabres tonight, and could be hungry. It looks like the Rangers will get ELVIS on Friday night too, as Elvis has been amazing this season.
The Rangers will look to go for their first four game win streak of the season on Friday night. Helping the Rangers against Torts and his playoff club, is the fact that Cam Atkinson and Seth Jones are out. If the Rangers were to ever jump on an injury-ridden team, this would be the game.
Goaltender wise, providing Igor is 100% healthy, and from all reports, it seems that he will be, that's your goalie against CBJ. If Igor can't go, I'm going right back to Georgiev. Then you can go back to Igor on Sunday, in what would be the biggest game of his career, against the mighty Bruins of Boston.
I will say, I would laugh if DQ goes with Lundqvist against the Cup contending Bruins, as I think that would be DQ's way of setting up Lundqvist to fail. However, DQ isn't worried about that – he's worried about winning. And Igor is the guy for that.
It's funny, as I leave you, I have so much more to say, but I know this blog is going long and it's getting late. I'm extremely happy with this win tonight. The only issue, in regards to the playoffs, that even with this 3 game win streak, the Rangers are still nine points out of a playoff spot. Can Igor and the Rangers produce some heroics down the stretch? I'm hoping for it.
See you tomorrow!
As always, thanks for reading, sharing and commenting on these blogs! And oh yeah –
"LET'S GO RANGERS!"
Sean McCaffrey
BULLSMC@aol.com
@NYCTHEMIC on Twitter