Greetings and salutations everyone and welcome to another blog here on BlueCollarBlueShirts.com. It's day 5 of no sports and no hockey. How are you holding up?
Like many of you, I'm stuck in the house too, wearing down the buttons on my Amazon Firestick remote. I just finished that show "Hunters" on Amazon Prime. Whatever it is, between "Hunters" and "Man in the High Castle", Amazon Prime sure loves their serialized Nazi dramas, huh? But hey, like millions of people across the world, I'm watching these shows. As a society, we just can't get enough Nazi shows! After all, if people weren't watching these shows, they would cease to exist.
If you haven't seen these shows already, they are worth your time, even if "Man in the High Castle" changes course mid-way, and goes into pure science fiction mode, rather than keeping with an alternate history style of fiction. (Think "Back To the Future II" and the alternate 1985 timeline.)
Speaking of Nazi shows and America's affinity for watching them; seriously speaking here, go watch the History Channel for a 24 hour stretch. Every other show has something do with Hitler, with each show being more ridiculous than the next, such as "HITLER IN OUTER SPACE", "HITLER AND THE SCOOBY DOO GANG SAVE CHRISTMAS" and "HITLER & THE RAIDERS OF THE LOST ARK!"
No joke, I believe it's only a matter of time before we get the breaking news/TV magazine style of documentary, entitled, "HITLER UNLEASHES THE CORONA VIRUS!" (And that would be a fake news show, because after all, if Hitler was going to release a virus on us, it wouldn't be named after a Mexican beer. If Hitler was still kicking and ticking, the "BECKS VIRUS" would have us quarantined right now.
This is how slow things are. I'm opening up with a bit on Hitler & beer, just to keep your attention.
Over the weekend, I recapped a ton of news, talked about the corona virus, commented on the Rangers and gave you my ideas on what to do with the NHL playoffs. Before continuing tonight's manifesto, here is that blog, and my most recent blogs, in case you missed them:
---
---
---
---
---
For tonight's blog, I have one news story, an opinion piece and then I'll finish off with all the "state of the league" speculation, that's currently being bantered about by league reporters.
The news story is the easiest thing to cover, so I'll kick off with that first.
On Friday, March 13th, the Rangers signed K'Andre Miller to an entry-level contract. However, according to the NY Post, the Rangers didn't want to say anything about the deal, as they didn't want to release news with the world in a state of panic.
On the morning of March 16th, the Rangers finally dropped the Miller news on their website. The following comes from NYRangers.com:
The New York Rangers announced today that the team has agreed to terms with defenseman K'Andre Miller on an entry-level contract. Miller's contract begins at the start of the 2020-21 season.

Miller, 20, skated in 36 games with the University of Wisconsin this season, registering seven goals and 11 assists for 18 points, along with 24 penalty minutes. He established a collegiate career-high in goals this season; Miller's seven goals were tied for the 11th-most among NCAA defensemen in 2019-20 and were also tied for the most among NCAA defensemen who were in their U20 season or younger this season. He posted a collegiate career-high six-game point streak from Nov. 15 to Dec. 1 (three goals, four assists over the span).
The 6-5, 210-pounder skated in 62 career collegiate games over two seasons (2018-19 and 2019-20) with the University of Wisconsin, registering 12 goals and 28 assists for 40 points. Over the last two seasons, Miller's 12 goals and 40 points were each tied for the second-most among NCAA defensemen who were in their U20 season or younger over the span. He was named to the Big Ten All-Rookie Team, was named an Honorable Mention for the Big Ten All-Star Team, and was named a finalist for the Big Ten Freshman of the Year during the 2018-19 season. Miller recorded 22 points (five goals, 17 assists) in 26 games as a freshman last season, and he led NCAA freshmen defensemen in assists per game (0.65) and points per game (0.85) in 2018-19.

Internationally, the St. Paul, Minnesota native has represented the United States in several tournaments. Miller played in the IIHF World Junior Championship in each of the last two years (2019 and 2020); he helped the United States earn a silver medal in the tournament in 2019 and served as one of the team's alternate captains in 2020. He also helped the United States earn a silver medal at the 2018 IIHF U18 World Championship.

Miller was selected by the Rangers in the first round, 22nd overall, of the 2018 NHL Entry Draft.
To me, I thought the signing of K'Andre Miller was going to be slam-dunk deal. Did anyone really think otherwise?
While it's too early to speculate about Miller's future at the present time, here in the now; what we do know is that K'Andre Miller is now part of the NY Rangers organization and will compete for a roster spot on the 2020-2021 New York Rangers. It remains to be seen if Miller will make the team out of camp or start off the season in Hartford. To me, it doesn't matter in either event; the real story is that he's finally signed with the Rangers.
As mentioned all season long, I always felt that Miller would be part of the Rangers franchise, come September of 2020. It's funny and ironic, as I'll get into in the next segment about Tony DeAngelo – the trade of Brady Skjei & Skjei's cap hit benefits both Miller and DeAngelo. For Miller, it opens up a spot on the left defense to compete for. For Tony DeAngelo, the Rangers opened up money to re-sign him, come this summer.
When Miller joins this team in camp in September of 2020, his progress and debut will be met with much bally-hoo and fanfare. Miller has been hyped up for a while. While he won't have expectations like a Kaapo Kakko or a Lias Andersson, I can see fans, on day one, wanting an Adam Fox level production from him. After all, Fox is another defenseman out of the college ranks, who joined the team with much hype, and look how Fox has exceeded everyone's expectations in his rookie year.
As mentioned last blog, it's not the end of the world if Miller doesn't make the Rangers right away. Maybe a year in Hartford will do him good. That said, Miller will have every opportunity to snag a job on the Rangers. Going into next season, you have to figure that Ryan Lindgren is a lock, as the team's first-pair left defenseman. Away from Lindgren, you have Marc Staal, who I believe will be on the team during the 2020-2021 season, Staal's probable last season with the Rangers.
When it comes to the last left defenseman spot on the Rangers, Brendan Smith could be that guy. That said, it wouldn't shock me if the Rangers tried to trade Smith in the off-season, use him as fourth-line forward next season or keep him around as a healthy scratch. Again, I'm just speculating here, as we have a lot of time to speculate right now!
I see three men competing for the third and final left defenseman spot next season. Those three guys are Libor Hajek, Yegor Rykov and K'Andre Miller. I don't know if the Rangers would try exploring flipping one of these left-handed shots to the right side, and really, what would be the point? The Rangers seem to have the right side of their defense locked down, hopefully for many years, with Adam Fox, Tony DeAngelo and Jacob Trouba. (And I know Trouba's contract looks bad right now, but I think the Rangers are happy with him and after all – who is trading for that deal?)
If there is anything that "sucks" about the Rangers signing Miller? He definitely won't be wearing #10! All those fans with those #10 JT Miller jerseys? At least you have the nameplate! However, you won't have a Brian Boyle/Dan Boyle #22 scenario here!
While this is such a little and nonsensical thing to talk about, Miller also won't be wearing the #19 he wears in Wisconsin, due to the Rangers retiring that number for Jean Ratelle. Time will tell what number Miller wears, and I'm sure in the future, some fans will be taking their old JT Miller jerseys to Cosby's, for a number update!
Good luck to K'Andre Miller.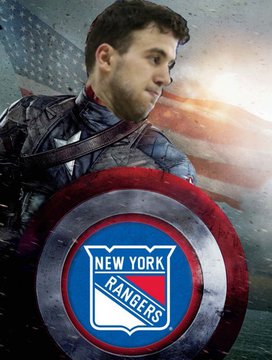 All season long on this site, I've recapped everything Tony DeAngelo, from his play on the ice, the mentally challenged fans who hate him because his politics aren't theirs and how he defends his teammates on social media. If you're looking for all that stuff, check the archives of this site or just google "Tony DeAngelo BlueCollarBlueShirts.com".
I don't want to spend a whole blog, fly swatting the cretins who hate Tony DeAngelo, for non-hockey reasons. As I've said on this site 7678963764763789463 times, I do not care who these players vote for or who they like politically. As long as they can help my favorite team, that's all I care about. Truth be told, TDA could burn his MAGA hat tomorrow, get a Bernie Sanders tattoo on his chest and become a Scientologist, and I wouldn't care. I would question TDA's life-decisions for sure, but it wouldn't effect my opinion of him as a hockey player. TDA is positive asset for the NY Rangers and that's all that matters.
When you look at Tony DeAngelo, the hockey player, the following is true – if the Rangers don't pay him this upcoming summer, someone else will. In fact, I'll even add and say this – Tony DeAngelo owes the Rangers nothing. While I 100% believe TDA wants to be here, loves what's going on with this team and enjoys his teammates, TDA owes the Rangers nothing. If anything, you can say that DeAngelo had a "I told you so" season, as he banked on himself this year, played beyond anyone's expectations, and in turn, whether it's with the Rangers or not, he will easily sign a $20M+ contract this summer.
In addition, while the $925,000 TDA is currently making is nothing to sneeze at, especially for us common folk, the truth of the matter is that DeAngelo was severely underpaid this season. Let's explore all of this.
For starters, when it comes to Tony DeAngelo, let's not forget how he is putting up numbers from a Rangers defenseman, that haven't been seen since the days of Brian Leetch. You know, the same Brian Leetch who is in the HOF, won a Conn Smythe, won a Stanley Cup and is the greatest defenseman in Rangers history.
When it comes to Tony DeAngelo, with this 2019-2020 season likely now complete, DeAngelo finished third in the league, out of any NHL defenseman, when it comes to points vs salary cap hit. The following "Cost Per Point" data comes from "https://www.capfriendly.com/cost-per-point/2020/season/d/all/all/costperpoints/asc/standardized
| | | | | | | | | | | | | | | |
| --- | --- | --- | --- | --- | --- | --- | --- | --- | --- | --- | --- | --- | --- | --- |
| # | PLAYER | POS | AGE | TEAM | TYPE | EXPIRY | CAP HIT | GP | G | A | P | ST. $/G | ST. $/A | ST. $/P |
| 5 | Cale Makar | D | 21 | COL | Entry-Level | RFA | $880,833 | 57 | 12 | 38 | 50 | $51,024 | $16,113 | $12,246 |
| 8 | Quinn Hughes | D | 20 | VAN | Entry-Level | RFA | $916,667 | 68 | 8 | 45 | 53 | $95,020 | $16,893 | $14,343 |
| 9 | Anthony Deangelo | D | 24 | NYR | Standard | RFA | $925,000 | 68 | 15 | 38 | 53 | $51,138 | $20,186 | $14,473 |
Couple of things here. If you know me or read these blogs religiously, you know I hate all the foo-foo charts, especially the charts & stats with "EXPECTED" data. When it comes to stats and data, the above data is stuff that is real to me. In my opinion, salary cap hits are just another pertinent stat, that belongs on the back of a player's hockey card, just like goals, assists and points.
Now, look at the two people ahead of DeAngelo. Both Makar and Hughes are in the Calder Trophy race, with Makar the odds-on favorite to win.  Furthermore, both are paid less than DeAngelo, which is why they are above him, in the graphic shown above.
If you include all NHL skaters, meaning including all the wingers and centers, DeAngelo finishes 9th overall in the league, in "Cost Per Point".
What does this data tell us? DeAngelo was severely underpaid this season, as we all know. However, there's more.
When it comes to the Rangers, despite hefty contracts being held by other defensemen such as Jacob Trouba, Marc Staal, Brendan Smith (who spent most of the season as a forward); and coupled in with the Shattenkirk buy-out salary cap hit of $1,483,333, (which is more than what TDA is being paid this season) DeAngelo is an absolute steal for the Rangers.
Again, assuming this regular season is now over (more on that in the next segment) DeAngelo finishes up the season with 15 goals, 38 assists and 53 points. Of the Rangers defensemen this season, DeAngelo finishes first, among all Rangers defensemen, in goals scored, assists and points. Not shabby. So when it comes to offensive production, DeAngelo was the top defenseman on the team.
(For what it's worth, DeAngelo is 6th overall on the team in goals scored, 3rd overall on the team with assists and 4th overall in total points.)
And truth be told here, offense is DeAngelo's game. While Marc Staal has obviously regressed over the years, he was never an offensive powerhouse in his prime. That was never his game. That's also why Staal is paired with Tony DeAngelo, as the two complement each other. That said, this is a league where big money contracts are given mostly to offensive defensemen, and not defensive defenseman. Furthermore, look at the Norris Trophy winners of the last few years. Most winners and candidates are of the offensive defensemen variety. Like an NFL lineman, defensive defenseman do the grunt work and aren't considered "sexy", if you know what I mean.
If you ask the question, "Who's the best defenseman on the Rangers today?" I think there can only be two answers – Adam Fox or Tony DeAngelo. I don't think there is a wrong answer here. I think it's just a matter of preference. While that may sound like a cop-out, let's face it – you can't go wrong with either guy.
And just to share again a story from this off-season, while on the topic of TDA and Fox. When the Rangers first signed Fox, who plays the same right side of the defense like DeAngelo, DeAngelo, despite not having a contract at the time, reached out to Fox. While not a mentorship or anything like that, DeAngelo was the first person to make Fox feel welcome and acclimate him to the team. Instead of looking at Fox as a threat, DeAngelo welcomed Fox with open arms. As we'd see all season, DeAngelo would always embrace his teammates, prop his teammates up, and would be the first (and sometimes the only) Ranger, to defend his teammates from social media trolls, as if a Bat Signal were flashed.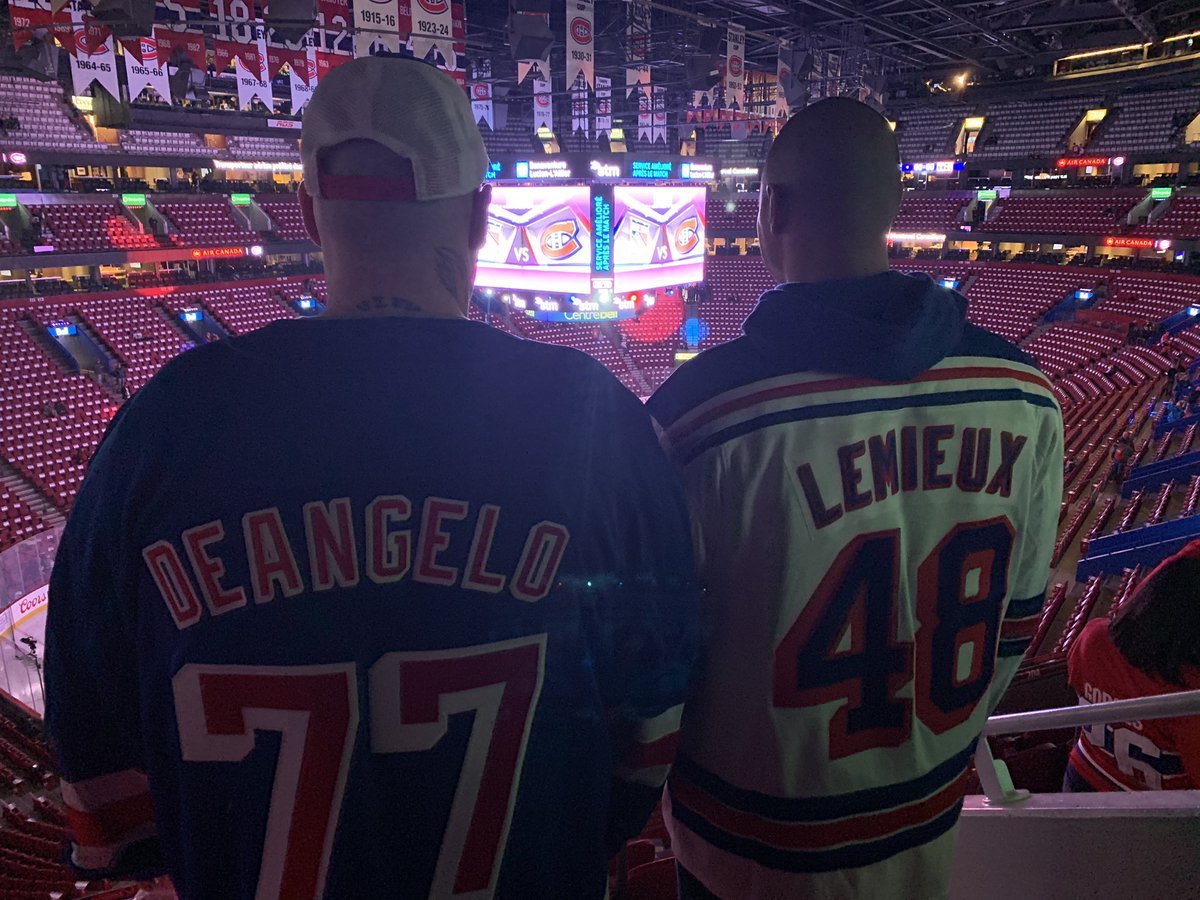 Knowing that TDA was the best offensive defenseman on the Rangers this year, let's see how he compares to the rest of the league. The following graphics come from NHL.com.
Here are your leading NHL defenseman goal scorers: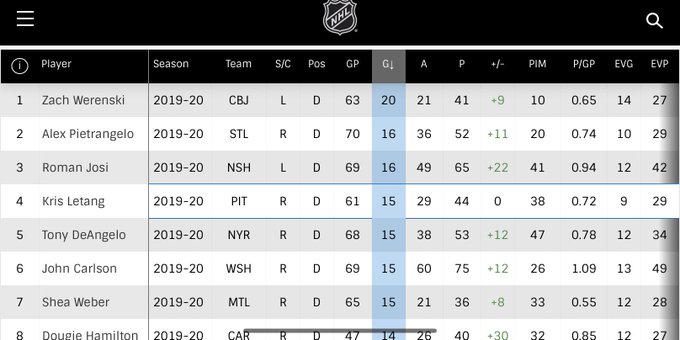 With his 15 goals, the $925,000 Tony DeAngelo finishes 5th overall, in goals scored.
Here are the defensemen who lead the league in assists: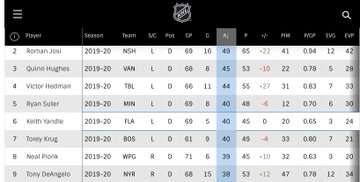 With 38 assists, DeAngelo finishes 9th overall in the league. Another Top 10 finish for TDA.
When it comes to overall points by defensemen, here's what we have: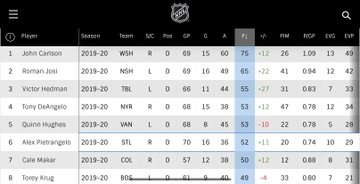 With 53 points, TDA finishes fourth in the league, among all NHL defensemen.
For a guy making $925,000 and accused of "maturity issues", DeAngelo finishes in the Top 5, in both assists and points. With 15 goals, DeAngelo finishes in the Top 10. And some deranged Ranger fans say, "DEANGELO SUCKS AND THE RANGERS NEED TO MOVE ON". All because of DeAngelo's views on politics. SAD!
I mean, those three graphics tell you all you need to know! These aren't bullshit "EXPECTED" stats, the stats that Vally conjures up after a few Bud Light Seltzers at the Bud Light Bar. These are real black and white stats, and the ONLY stats that matter.
I'll tell you what, while I'm not finished on this segment on Tony DeAngelo just yet, his agent should just print out this blog, come contract negotiation time. What more do you need to see? There's only one thing to say here – Tony DeAngelo is underrated, underpaid and has been an absolute steal for the Rangers this season.
As now established, Tony DeAngelo has been great on the ice this season for the Rangers. While production is something every general manager, coach and anyone else associated with hockey looks at, a major intangible these people also look for is attitude. Is this player a diva? How does he get along with the rest of his teammates? Is he coachable?
When it comes to DeAngelo, while I obviously can't speak for David Quinn, nor have access to him; from what I've seen as a fan, TDA is very coachable. After spending some time in DQ's doghouse last season, this season has been a revelation for both TDA and DQ.
As the great Ron Duguay once told me, (while talking about Anthony Duclair) something is usually wrong when a young player is traded more than two times in a short amount of time. Early in TDA's career, character issues were brought up. While I think some of that stuff was exaggerated, as all players trash-talk, the fact is DeAngelo was traded twice, by both the Tampa Bay Lightning and Arizona Coyotes.
When the Rangers first traded for TDA, it was thought that Lias Andersson, the 7th overall draft pick of the 2017 NHL draft, would be the crown jewel of the trade. Fast forward to today, and no offense to Derek Stepan and Antti Raanta, both men who have played well for Arizona, Tony DeAngelo is now the key piece of that trade. Due to DeAngelo, hands down; the Rangers won that trade, no matter how disappointing Andersson has been.
If I was to sit here and grab every picture and video of TDA with his teammates this season, I'd be here all day. The same goes for if I grabbed every single TDA tweet, where he tweeted something out in support his teammates. And let's face it, I've recapped all this stuff already, in previous blogs.
Ironically, Tony DeAngelo has now filled the role that Derek Stepan, the player involved in the TDA trade, once had. TDA currently does the locker room videos for the Rangers social media channels. Whether it's Super Bowl picks, interviewing the Rangers moms or reading off "mean tweets" with Zibanejad, DeAngelo's infectious personality shines bright, as the host of these videos.
When it comes to social media, many players ignore it and don't have accounts, like Chris Kreider. Some use social media to promote their other endeavors, such as Artemi Panarin. When it comes to DeAngelo, no one in the league is more vocal than he, when it comes to propping his teammates up. Whether it's Strome, Lindgren, Lemieux, Panarin, Zibanejad, Fox or anyone else, DeAngelo always has an encouraging word to say. Nobody else does this in the fashion that TDA does. And while some players try to downplay social media, you can bet your bottom dollar that TDA's teammates get a kick out of what he does and how he supports them.
While I'm about to get into DeAngelo's future, it wouldn't surprise me if was wearing an "A" on his sweater next season. With Chris Kreider or Mika Zibanejad, as the most likely future captain, of the New York Rangers, there will be an "A" to be given out next season. When it comes to potential candidates for that "A", both Ryan Strome and Tony DeAngelo have shown leadership qualities this season. That's also why you see both of these players, always interviewed after games. They are a good quote, will be happy about the good times and won't shy away from any reporter, when things aren't up to snuff.
In my opinion, it is in the best interest of the New York Rangers to lock Tony DeAngelo up. From what I see as a fan, I think that's what the Rangers are thinking too. The trade of Brady Skjei and his big contract confirms my thoughts.
Prior to all this coronavirus bullshit, the salary cap was supposed to go up anywhere from $84M-$88M. Of course, we don't know what the cap number will be now, with all this revenue lost. However, with Kreider giving the Rangers a team-friendly deal, at least AAV-wise (Kreider could've got $7M+, per year, on the open market) and with Skjei's massive cap hit gone, a lot of money has been freed up. Of all the Rangers restricted and unrestricted free agents, such as Georgiev, Fast, Lemieux and others, the lion share of the money, once allocated to Brady Skjei, will most likely now go to Tony DeAngelo.
That now begs the question – what's a fair deal for both parties? Obviously, Tony will want the most money and most years possible; while the Rangers will try to find a balance. Let's take a look at everything from all sides.
When it comes to NHL defensemen, many think that these players have peaked by the time they turn 30 years old. While that's not true in every case, the fact is the league is getting younger. However, there is something to be said, when it comes to experience as well.
Tony DeAngelo will turn 25 years old this October. He and his agent should be looking for a six year deal, especially with these insane deals that Gorton has given out previously to defensemen, in Brendan Smith, Brady Skjei, Kevin Shattenkirk and Jacob Trouba.
If you're DeAngelo's agent, you should be asking for an insane contract. After all, Jacob Trouba, with his 7 goals and 20 assists (27 points) pretty much has half the production of DeAngelo this season. Trouba is two years older than DeAngelo and is currently in the first year of a 7 year/$56M contract. In other words, Trouba is making over eight times the salary of DeAngelo, for half the production. How is that fair?
(And really, this has always been my argument about Henrik Lundqvist on this team. The cap matters. Vally's foo-foo charts, where he uses "expected" stats? That means nothing. After all, when I go to fart, I "expect" to pass gas. However, sometimes after Mexican or Chinese food, things don't go as expected. It's a messy situation, just like the contracts Gorton has given to his d-men.)
At this time, let's take a look at the top 10 paid defensmen in the league right now, courtesy of https://www.spotrac.com/nhl/rankings/cap-hit/defenseman/ :
| | | | |
| --- | --- | --- | --- |
| 1 | | Defenseman | $11,500,000 |
| 2 | | Defenseman | $11,000,000 |
| 3 | | Defenseman | $9,000,000 |
| 4 | | Defenseman | $8,250,000 |
| 5 | | Defenseman | $8,000,000 |
| | | Defenseman | $8,000,000 |
| | | Defenseman | $8,000,000 |
| 8 | | Defenseman | $7,875,000 |
| 9 | | Defenseman | $7,857,143 |
| 10 | | Defenseman | $7,600,000 |
Look at this list. Outside of John Carlson and Victor Hedman, all of these guys are overpaid and not playing to the worth of their contract. Furthermore, if the season is over, and the playoffs were deemed by the teams in position right now (I don't see that happening; see my last blog for more) only Carlson & Hedman are on playoff contending teams. You know what's worse? Byfuglien isn't even playing, while PK Subban may be the biggest bust of this season!
Of the Top 10 defenseman contracts in the NHL, all of these guys are making $7.6M+. While I don't think DeAngelo will get that type of money for one great season, I do think asking for $6M+ a season isn't out of the question. After all, it wasn't that long ago, where Brady Skjei, for one season that wasn't even close to being as good as the season TDA just had, got a six year/$31.5M deal, which breaks down to an AAV of $5.25M a season.
When it comes to the GM tenure of Jeff Gorton, I think he's been great. However, his black marks are the contracts he's given out to his defensemen. Of course, he knows that, and he will be tentative when it comes to handing out another $30M+ deal to a D-man.
In a perfect world for Jeff Gorton and the Rangers, they would be ecstatic if TDA and his agent accept a $20M package, of four years and at $5M a season. However, if you're TDA, that might not cut it. After all, you already got screwed this year. This is his time to make his money and cash in.
So what's Tony worth? To me, I see another $30M deal, with TDA getting five years, at $6M a season. That would bring DeAngelo to the age of 30, and at a chance to make one last big score. If you add Skjei's former deal, plus what Tony is making now, that brings you to around $6.20M. With the cap going up, or so we hope, the Rangers would have the money to lock TDA to such a deal.
Of course, the salary cap and what will it be is a major question. Ryan Strome should be re-signed, but if he gets what he's making now, it's a wash, cap-wise. Ditto Jesper Fast. Of the other Rangers free agents due for significant raises, you're looking at Georgiev and Lemieux. A Henrik Lundqvist buy-out would give you the money to retain these players.
As I come to the conclusion on this topic of DeAngelo, I have no way of knowing, but I believe he wants to be a New York Ranger. I believe he loves playing for this team and with his teammates. Come the summer, I see Gorton and DeAngelo coming to a deal, because that's what is best for both DeAngelo and the Rangers.
Naysayers of DeAngelo, the ones coming from a hockey opinion and not from the opinion of how they feel about TDA's political beliefs, will say that you don't want to overpay for one good season. I understand that logic. However, at 24 years old, I think TDA is starting to put it all together and will only grow as time goes on.
As someone who has watched every Ranger game featuring Tony DeAngelo on the roster, you can see the progression. He's not picking up "fugazi" points. His stats aren't boosted by secondary assists. While playing with Panarin certainly helps him, my counterpoint to that is – shouldn't TDA be successful with Panarin? If he wasn't, that would be an issue. I also go back to the point of team chemistry. DeAngelo has somewhat become the "straw that stirs the drink" here in NY, and if the Rangers and TDA can hammer out a deal this summer, I will most certainly drink to that!
If this 2019-2020 regular season is over, as I think it is, all I have to say is this – thanks for an incredible run TDA!
And hell – leave it to an American with Irish descent to sing the praises of an EYE-TALIAN American! Talk about hands united across the world!
Moving along now!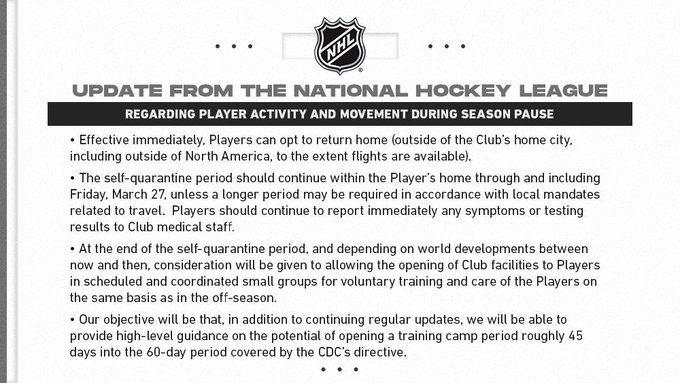 I don't have to tell you this – this coronavirus shit blows.
To give you an update from my last blog, in regards to my road-trip to Pittsburgh and Buffalo, which has now obviously been canceled, both hotels gave me a refund today. At least that's what they say. I'll see what happens on my debit card in 5-7 days.
When it comes to my flights, Delta refunded my flight to Pittsburgh with no questions asked. Boom, money back. When it comes to American Airlines, all they are offering is "e-Credit", meaning I can use the money that I paid for this trip, on a future flight. While I'd rather the straight refund, because I don't know what will be the cheapest flight for my next road-trip in the future, it beats taking it up the butt from this guy: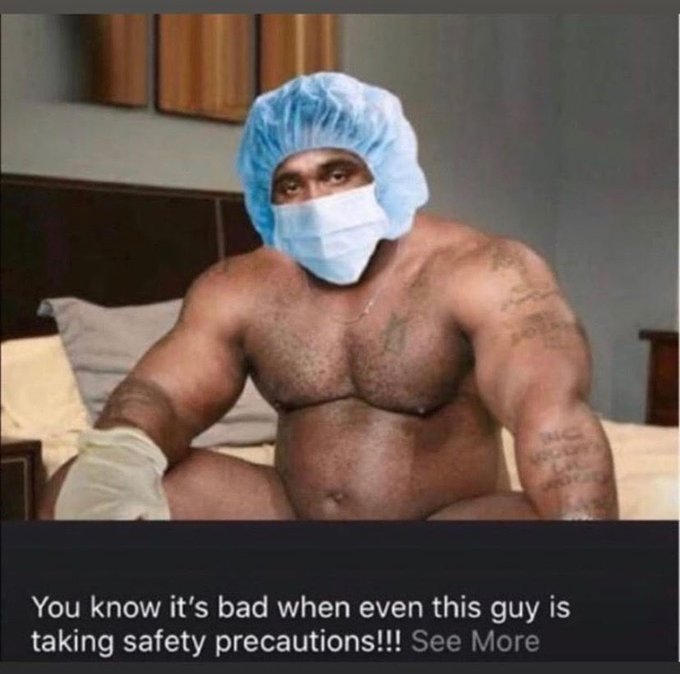 When it comes to the future of the NHL, it doesn't look great. The regular season is most likely over. Let me share with you some tweets, from some prominent NHL reporters:
#BREAKING: Canada to close border to those who aren't Canadian citizens or permanent residents, their immediate families, or American citizens https://t.co/iLyNSFNqQm

— CTV News (@CTVNews) March 16, 2020
From @frank_seravalli: Make yourself comfortable. It's going to be a while.

That's the message the #NHL delivered to players on Monday, allowing them to return home to their permanent residence, including those in Europe: https://t.co/apQ2iUUmBA pic.twitter.com/T4HPRJFHE0

— TSN Hockey (@TSNHockey) March 16, 2020
Full details on CDC's eight week recommendation. https://t.co/PsBvSp6XBB

— Frank Seravalli (@frank_seravalli) March 16, 2020
For anyone who thinks this hiatus of, well, just about everything is going to be quite temporary, this would suggest the best-case scenario may be at least two months. Eight weeks today is May 10. https://t.co/p4SsJAZo51

— Bob McKenzie (@TSNBobMcKenzie) March 15, 2020
I know of one team that considers this a strong option. NHL schedule maker is literally working through all options and NHL clubs are submitting creative ideas as well. https://t.co/axdYu6KE8V

— Darren Dreger (@DarrenDreger) March 16, 2020
"There was a joint recognition very early on that this was a major issue…"#NHLPA's Don Fehr talks to @DarrenDreger & @rayferrarotsn about the #NHL deciding to pause the season: https://t.co/nzFYxH54Hq

More on the @rayanddregs podcast at https://t.co/tgx8KA4Wrg#TSNHockey pic.twitter.com/bDIR0BGNU5

— TSN Hockey (@TSNHockey) March 13, 2020
Update from @TheAHL regarding 2019-20 season: pic.twitter.com/noYAnHyWYv

— AHL Communications (@AHLPR) March 16, 2020
Also: memo indicates: "Our objective will be that, in addition to continuing regular updates, we will be able to provide high-level guidance on potential of opening a training camp period roughly 45 days into the 60-day period covered by the CDC's directive." https://t.co/i96v3Z2elZ

— Elliotte Friedman (@FriedgeHNIC) March 16, 2020
---
To rapid-fire some news, the ECHL has canceled the rest of their season. Other leagues in other countries, such as the SHL in Sweden and the KHL in Russia, are canceling their seasons too. The AHL is most likely done too.
I know I've said it on past blogs and said it on this blog – the whole world is shot to shit, because some Father Finking Chinese guy eats bats.
I'm not CNN or Fox News here, so I'm not going to give you every corona virus update. However, by now, you know that everything is canceled, canceled, canceled. The biggest event at this time of year, Wrestlemania, which draws 100,000+ people per year, will now be taking place in front of no fans. Talk about a huge economic blow, not just for the WWE, but for the city of Tampa, Florida, where the event was to be held.
As talked about last blog, do you know when things really hit the fan? When casinos shut down. They never shut down. With no sports gambling, people in close proximity and people touching cards & slot machines with their grubby fingers, every casino is shutting down. That said, I'm surprised there aren't prop bets out there, such as "what league will start play first?" "Over/Under May 15th on every sport resuming play", "Will Hitler show up to a game?" (CALL BACK!) and other such bets. After all, on social media, and I'm not making this up, I've seen people bet on video game simulations, marbles and slinky races.
From the Canadian reporters, who would have the inside track here, they don't envision the NHL coming back until at least May 10th. For all intents and purposes, the 2019-2020 NHL season is over. If the NHL is to resume play, the idea is that the league will use a 24 team playoff system, which is more teams than I suggested in my last blog. And really, who knows what will happen? Who knows if these games will be played in front of crowds, which brings me to this:
If the NHL, or any sport is able to resume play, couldn't they have coronavirus checkers at every entrance? While this would cost some money and lengthen the time it takes to get into an arena, isn't this idea better than playing in front of nobody? At least you'd make some profit off of these games.
And I'll tell you this too, I wouldn't mind spending an extra 30-45 minutes in line, if it means I get to attend a Rangers playoff game. That said, if the Rangers do have a playoff game, I don't see a tent, with meets & greets, being scheduled!
For nothing going on, I was still able to milk out a hell of blog tonight!
One last thing!
As mentioned on previous blogs, if you have some idea or business you want to promote here, I have no problem spreading the love.
My cousin Tommy Roeder has a T-Shirt business called "Retro Recreation", where he sells sports memorabilia and parody T-Shirts. You can find his stuff at https://www.facebook.com/RetroRecreation/ or at his eBay store, at https://www.ebay.com/usr/retrorecreation
Here's one of his cool shirts, that I'm proud to wear:
If you're a regular reader here, you know I very rarely run ads. However, I will plug stuff I believe in, like other blogs, podcasts or swag like this. I can honestly tell you that I wear this shirt pictured above, and I'm not just trying to push this shit on you. All I'm asking is that you give these shirts a look and see if it's for you. I don't make a dime off of this. I just like helping anyone out, friends, family or any reader of this blog.
That about wraps up this blog. Please, if anyone can find me a full length copy of the Rangers vs Dallas Stars game from 2/6/2009, please write-in! I'll give you $10 for it, which equates to a dollar per goal that Vally let up in that game!
As far as the future of this blog, with the NHL rumored to be off for over six weeks, I'll continue to pump out content. Then again, this also gives me time to finish a book that I have half-way done too! I also want to fix/update the links/plugs section of the blog, as there are many great Facebook Ranger groups out there, that allow me to plug this blog and provide great commentary/banter. I hope to have all those groups plugged in my next update.
Until next time, I'm not going to tell you to wash your hands. You should know that by now. For people out of toilet paper, I offer this sage advice: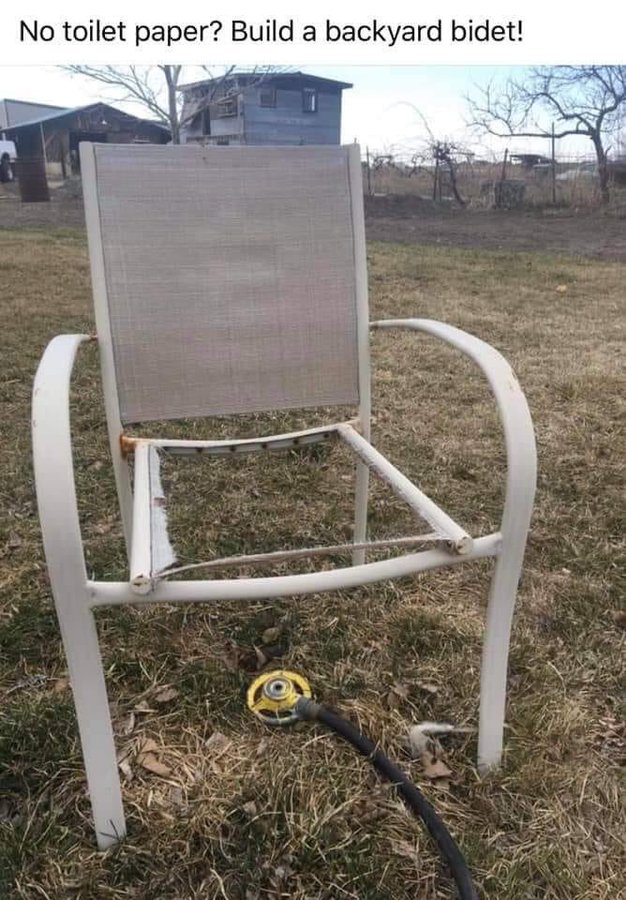 Let's face it – everything sucks right now. Try to keep a sense of humor throughout this. It will help you get through this. Then again, so will Hitler TV shows. (ONE MORE CALL BACK, isn't that amazing Suzyn?)
Subscribe to the blog for the latest updates.
As always, keep the faith, thanks for reading and as always…
"LET'S GO RANGERS!"
Sean McCaffrey
BULLSMC@aol.com
@NYCTHEMIC on twitter