Greetings and salutations everyone and welcome to another blog here on BlueCollarBlueShirts.com. Personally, as I write these words, during this Corona Virus Quarantine, all I can selfishly think of is this – I was supposed to be in Pittsburgh on Friday night, hoping to see the Rangers defeat the Penguins on the road. Instead of being in the Steel City & desiring the Rangers to smack the Penguins around, all I have for you is this: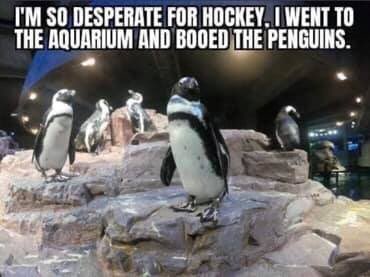 What crazy and unprecedented times we are now in. Truth be told, I would pay money just to see the Rangers play right now and hear Joe Micheletti say the word "FABULOUS", 8967896789689 times on the broadcast.
I have already discussed the corona virus in my last few blogs. In fact, in case you missed those blogs, you can find them all here:
---
---
---
---
---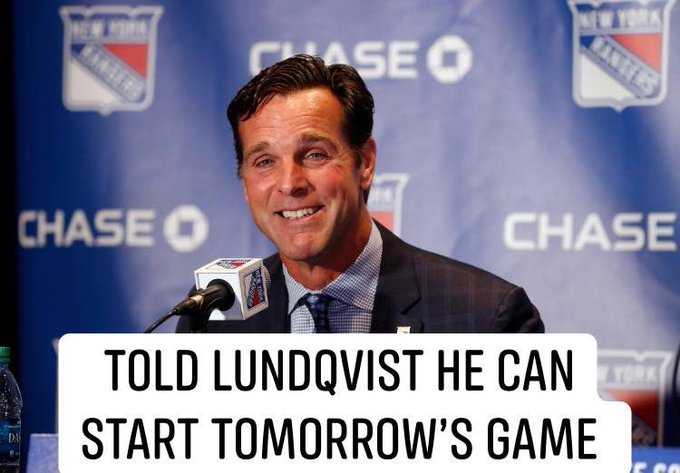 As far as the latest corona virus news, and how it relates to the NHL, it looks like things will get worse before they get better. I've seen every NYR beat reporter and reporters in Canada, all pretty much say the same thing – the 2019-2020 NHL regular season is over. As far as the playoffs and the Stanley Cup, I've seen 79679676 suggestions thrown out there. I already gave my opinion on this topic, which you can read in one of the blogs linked above.
I do think this – without question, while the NHL will accept that the regular season is over, they will do everything in their power to have a Stanley Cup tournament this year. How they get there, we don't know. No one knows anything right now. Everything is up in the air.
As mentioned, as time goes on, as a society and as a civilization, it looks like we're getting further away from returning to normalcy than returning to it. Here in New York, effective this upcoming Sunday, residents are being ordered to stay home and with all non-essential line-of-work being shut down. New York isn't the only state with this edict in effect, as other states across the nation are shutting down everything too.
This is such a weird time to be living in. With a rumored $1200 federal stimulus check coming to every American with a social security number, does $1200 really off-set your losses during this time? Not everyone can "work at home", which is the current edict ordered to Americans right now. After all, I'm in construction. I can't dig a hole or lift a piece of steel at home. That is, I can't do those two things and get paid for it!
What creates more panic and stomach rumblings, is that no one knows how long this will all last. While as hockey fans, we all miss our hockey, there are much bigger matters and questions to be addressed first.
That all said, I'm not Mike Francesa. I'm not here to solve all the world's problems. If you don't know what I mean by that, here are just a few tweets that Francesa put out on March 20th, which as a bonus, was Big Mike's 66th birthday: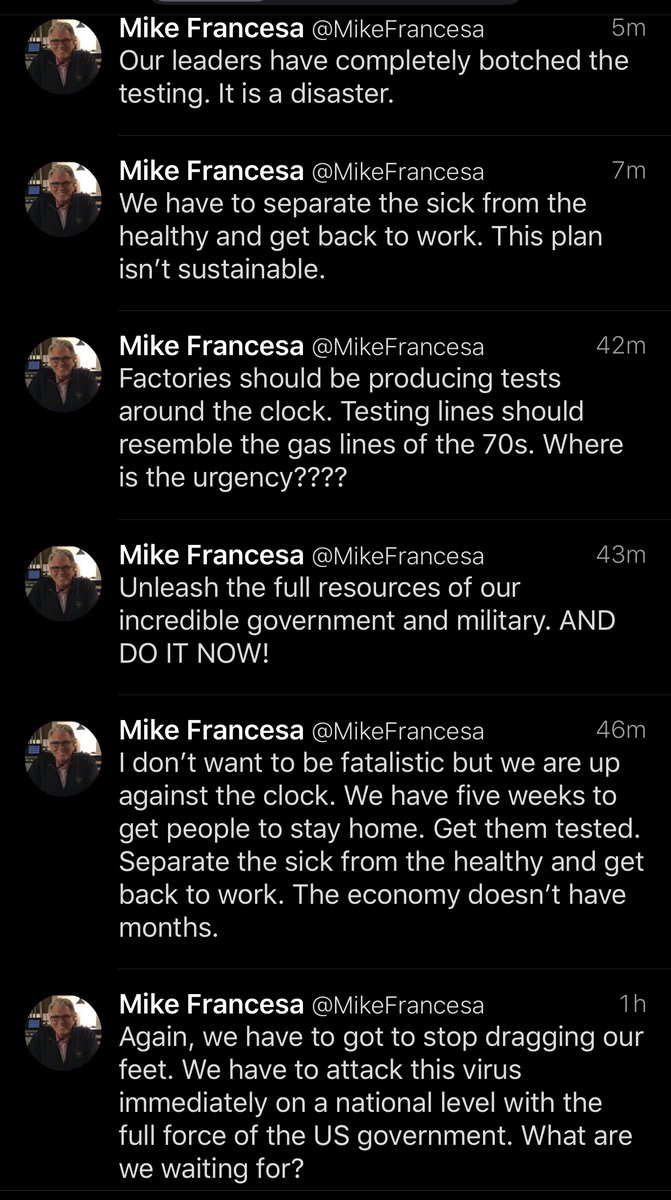 Let's talk hockey, shall we?
On Friday March 20th, right around the 2PM hour, the Rangers announced the signing of this big hoss:
The following comes from NewYorkRangers.com:
The New York Rangers announced today that the team has agreed to terms with free agent forward Austin Rueschhoff on an entry-level contract. Rueschhoff's contract begins at the start of the 2020-21 season.

Rueschhoff, 22, skated in 36 games with Western Michigan University this season, registering 12 goals and 14 assists for 26 points, along with a plus-nine rating and 24 penalty minutes. He established collegiate career-highs in plus/minus rating and shots on goal (94), and he tied collegiate career-highs in games played and assists in 2019-20. Rueschhoff tied for second on Western Michigan in goals, ranked third in points, and ranked second in shots on goal this season. He tallied 16 points (seven goals, nine assists) over the final 12 games in 2019-20. Western Michigan posted a 14-4-1 record in the 19 games in which Rueschhoff registered a point this season, including a 9-3-0 record in the 12 games which he notched a goal.
The 6-7, 230-pounder skated in 105 career collegiate games over three seasons (2017-18 – 2019-20) with Western Michigan University, registering 35 goals and 35 assists for 70 points, along with a plus-nine rating and 106 penalty minutes. Over the three seasons he played in the NCAA, Rueschhoff was one of 10 collegiate players who registered at least 35 goals, 35 assists, and 100 penalty minutes. He established collegiate career-highs in goals (13), assists (14), and points (27) as a sophomore in 2018-19, and he was named Western Michigan University's Rookie of the Year in 2017-18.

Prior to beginning his collegiate career at Western Michigan University, the Wentzville, Missouri native played with the Dubuque Fighting Saints of the United States Hockey League (USHL) in 2016-17. Rueschhoff registered 27 points (17 goals, 10 assists) and 87 penalty minutes in 57 games with Dubuque during the 2016-17 season, and he also recorded five points (four goals, one assist) in eight playoff contests.
---
Like I say whenever the Rangers sign these kids out of college, as most recent as when the Rangers signed Khodorenko – I can't lie to you. The only stuff I know about Austin Rueschhoff is from what I can find from a Google search. When it comes to me and this blog, talking about history is always much easier than predicting the future! All I can say is good luck to Mr. Rueschhoff and hopefully we see you, and anyone else affiliated with hockey, sooner than later!
I also want to say this – the Rangers have signed a lot of big kids recently. Rueschhoff is 6'7″ himself. While it's impossible for every signing to pan out, if the Rangers can strike gold with just one of these picks, they'll be in a good situation. You need some size and bruisers to win playoff games.
And for the sake of posterity, here's what Rueschhoff himself, had to say about the signing, via his Twitter account:
Dream come true! So excited to be apart of such a great organization. Thanks to everyone who has helped and supported me along the way! https://t.co/TzzlBxAM1V

— Austin Rueschhoff (@a_ruesch) March 20, 2020
May the future be bright for Rueschhoff and the Rangers!
Quinn time!
---
Twice this season on this site, I did full length blogs on David Quinn, defending David Quinn from all the "FIRE DQ" idiots on social media. You can read one of those blogs here: https://bluecollarblueshirts.com/1029chytil/
If you look at that blog linked above, I wrote that on 10/29/2019. I would also write another defense piece of DQ in December. As the season continued, while I didn't dedicate anymore full length blogs to David Quinn, I did continuously defend him all season. And to put this all into perspective, my full length "DQ Defense" blogs came before Igor Shestyorkin made his debut, before Kreider got hot and before Mika Zibanejad took over the entire league. Furthermore, these blogs were also written before Fox & Lindgren were a thing and while Brady Skjei was still a Ranger.
In essence, when the Rangers were playing their worst hockey of the season, I continued to back David Quinn. Fast-forward to March 11th, 2020, the date before the world and sports changed forever, David Quinn had his team playing their best hockey of the season. Who knows how it all would've played out? The only thing we can all 100% agree on, is that the Rangers had a chance to make the playoffs. They were still alive, which is something many thought they wouldn't see at this time of year. Things were moving in the right direction, for sure.
As fans, and even for the NYR beat reporters themselves, no one can fully assess the head coach. We don't know what happens behind closed doors. We can make informed opinions and talk about what we've seen. However, we don't know what's put on DQ's doorstep either. After all, do you think DQ wanted Henrik Lundqvist as his starting goalie, for as long as DQ had him in that spot for? Furthermore, do you think DQ wanted to go into this season with Brendan Smith as his fourth line winger?
As I've said in the past, in regards to Quinn, it's truly hard to pan or negatively criticize him. It's not like he has the roster a team like Tampa or Toronto has. Even with the Rangers making a playoff chase, late into the season, had the Rangers made the playoffs, it would've been thought that DQ overachieved with his roster, the youngest roster in the NHL. With a young team, there will be boneheaded mistakes. There will be a learning curve. This season was never about the playoffs, much less the Stanley Cup Final – it was all about progression and getting the team to the next level.
During preseason, I said the following – "as long as the Rangers are much better in March/April than they are in October/November, things will be good for the franchise." With the season pretty much over now, I think it's safe to say that the team is much better now, than they were at the beginning of the season. Is that even up for debate?
When it comes to the 2019 part of the 2019/2020 season, the game-by-game success of the Rangers usually went hand-in-hand with how Artemi Panarin did. At one point in the season, and with something like 20 games played, the Rangers had only won one game where Panarin didn't pick up a point in. Panarin quickly became the face of the team. In a rarity, and in what seems like the first time ever – a big money free agent has actually worked out for the Rangers, at least here, in Year One of Panarin.
As the season moseyed along, one thing was evident. It's something I've been saying for years and something it took nearly everyone else who follows this team to realize – this franchise is never going to win a Stanley Cup with Henrik Lundqvist. I'll save you my "Greatest Hits", but if you really want to be horrified, look at Lundqvist's numbers before his massive contract and after receiving his massive contract. If you judged Lundqvist, solely based on games played after his disgusting contract, not only isn't he a Hall of Famer, he's barely mediocre, when compared to the rest of the goaltenders in the league.
Less than a month ago, I reported to you something I was told by an ex-NHLer, which I could put on this site. As a refresher, here's what I wrote on 2/28/20:
I got a piece of news for you, if you want it.

Rangers asst. coach David Oliver told a few former NHL tough guys at a recent event that David Quinn went to Gorton & JD.
DQ, seeing coaches being fired around the league while not truly worried, was worried enough.

DQ told NY mgmt that this is my chance to be an NHL head coach. Quinn said to succeed I can't win with Lundqvist. DQ was worried about his job and his staff.

From there, DQ, Gorts & JD had a meeting. This was around the time JD did that interview on MSG where he praised DQ repeatedly.

In the meeting, DQ reiterated that Hank was finished and not a leader like a Staal or Kreider are. DQ said if he was forced to play Hank, it would hurt his job & team performance. DQ pushed for Igor too, which JD had no issue with because Igor has an escape to Euro clause.

Looks like it worked out for DQ, don't you know?
You can read the rest of that blog, and my reaction to the story here: https://bluecollarblueshirts.com/22820/
I will get into the young players in a bit, but for now, let's look at the hardest thing DQ had to do all year – when he had to tell Lundqvist that his time was up.
I've talked about this stuff in-depth already, but in short, we all know about Lundqvist, his role with the franchise and his legacy in New York. While I don't ever see Lundqvist in the Hall of Fame, (for my full explanation, check out: https://bluecollarblueshirts.com/12920/) Lundqvist will obviously be the last Ranger to ever wear the #30 for the club.
On the other side of things, the Rangers have David Quinn as their head coach. An ex-college coach, in his second year in the pro ranks. In a league full of egos and in a league where coach firings are as common as washing your hands these days, David Quinn was at a crossroads. DQ, along with Jeff Gorton and John Davidson, knew all about Igor Shestyorkin and what he was doing. They also knew that Lundqvist didn't have it anymore. And really, if you look back at things, Lundqvist has consistently declined, year-by-year, after peaking with his Vezina Trophy in 2012; you know 2012, as in eight years ago. That's two Presidential Elections!
In perhaps the hardest and most difficult decision in his young tenure as an NHL head coach, David Quinn not only had to tell Lundqvist that his time as a starter was over, David Quinn became the face of the decision. While reasonable fans and some people in the media understood that this decision needed to be made (and it should've been made years ago) David Quinn took a ton of backlash from the Cult of Lundswiss fans and from some of the NYR beat reporters; people who couldn't see the forest through the trees.
After Artemi Panarin carried the Rangers in 2019, once CZAR IGOR debuted with the club in early January of 2020, things truly turned around. I mean, just look at my blogs from this season. I thought the Rangers were dead and buried after a Christmas Eve Eve loss to the Flyers. I thought the nail was in the coffin after they got swept in Western Canada.
That said, perhaps Quinn and the Rangers front office felt the same way as I did at the time. That would explain why, upon their return to Madison $quare Garden after that Western Canada swing, the Rangers called up CZAR IGOR. The same rookie CZAR IGOR, who would have to deal with a first place team in the Colorado Avalanche, in his first ever NHL start. Challenge accepted. Challenge passed with flying colors.
After CZAR IGOR and the Rangers defeated the Colorado Avalanche on January 7th, the tide had turned. We just didn't know it yet.
Prior to Igor's arrival, the Rangers were 11 points out of a playoff spot. Just over a month later, the Rangers were two points out of a playoff spot. Unfortunately, it was also around this time, the day before the NHL Trade Deadline, that Igor & Buchnevich had their car accident, a car accident that kept Igor off the ice for several games. Who knows, had this accident been avoided, perhaps the Rangers would be holding a wild card seed right now.
Whatever the case, by sitting Lundqvist, and going with Igor & Georgiev for the bulk of the season, the Rangers were rolling. The tough choice by David Quinn had paid off. Like every other position on the team, Quinn rewarded youth and success. In turn, in net, this decision paid dividends for Quinn and his Rangers.
And on a quick aside here, this is why I wanted to see what would've happened if the season played out. I truly think that behind Igor and with the recent success Zibanejad was having (and let's not forget that Panarin guy) the Rangers could've grasped a playoff berth. Even if the playoffs are to commence, under some fashion in the future, I think the Rangers will be a tough out, just because of how great Igor is.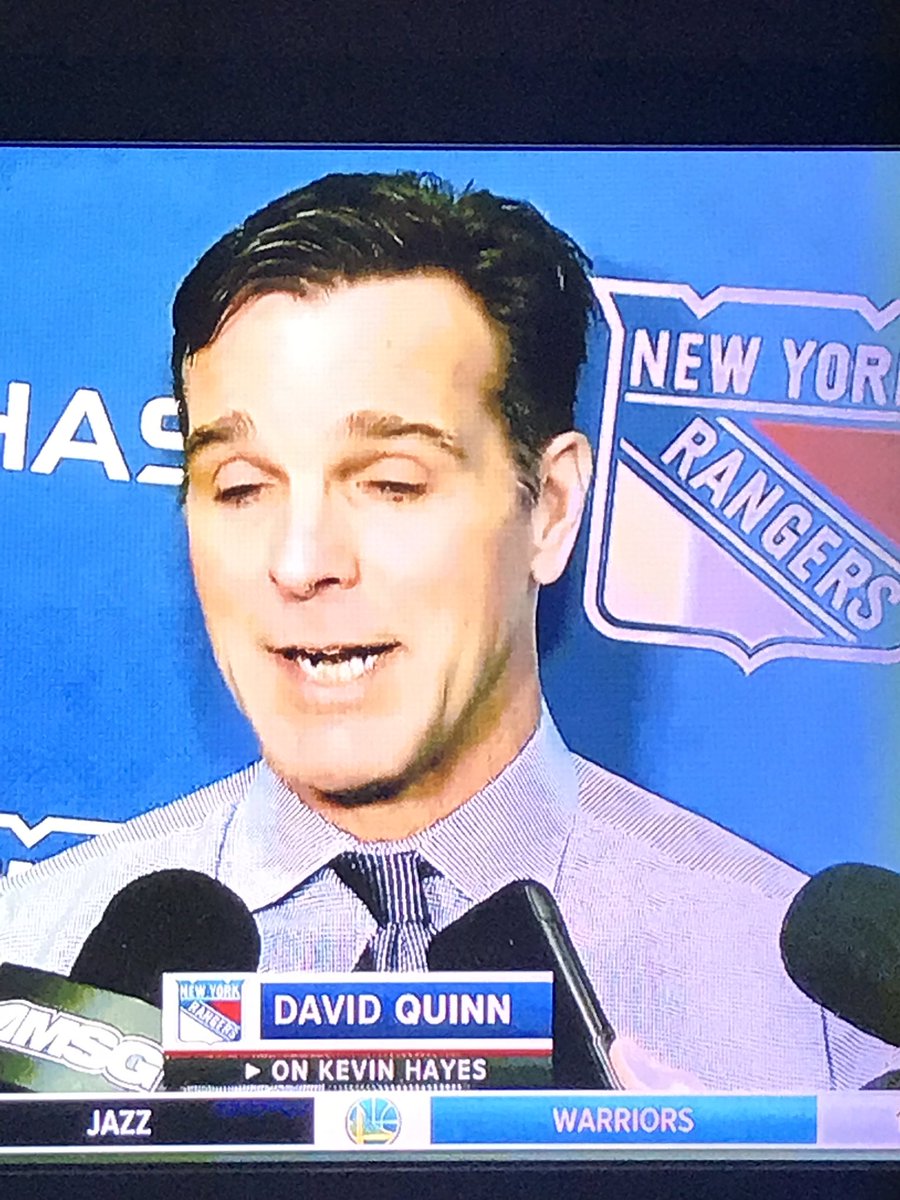 During DQ's two year tenure with this team, I've talked about AV's firing, Quinn's hiring and why the Rangers thought Quinn was their man. I won't rehash all of that. All I'll say is that I didn't like the AV firing. (I thought he deserved a chance. After all, AV is a Top 5 coach in franchise history.) I also thought the Rangers should've made a play for Patrick Roy for HC. (Roy is a former Jack Adams winner & has had success coaching kids at a minor league level.) However, once DQ got the nod from Jeff Gorton, I said what I always say during these types of deals – best of luck. As a fan, all I can do is support Quinn.
As you all know by now, Quinn was hired to develop players. Of course, looking ahead, that makes you wonder that once developed, can Quinn get this roster to the next step and then eventually win a Cup; but that's stuff for a different time.
I've already discussed the goaltenders. Quinn made the right choice to go with Igor & Georgiev this season, rather than making Ranger fans suffer watching Lundqvist do his "stop, drop and roll around like a Father Finking idiot" drills, whenever a puck went towards his direction.
Let's talk about the defense.
While we all know that Lindy Ruff is in charge of the defense, it is DQ who makes the pairings and decides ice time.
When it comes to the defensemen, there are a few things that DQ had no control over. Like Shattenkirk last season, DQ can't be blamed for how bad Brady Skjei was this year. DQ can't be blamed for these ridiculous contracts. That's on Jeff Gorton. (Again, talked about all of this in my last blog.)
At the start of the season, Libor Hajek was thought to be a regular every day left defensemen for this team. That didn't pan out. While players are responsible for their play, DQ found magic with Adam Fox and Ryan Lindgren. Call it dumb-luck or a fortunate circumstance, but whatever the case, DQ found his new top defensive pair with these two rookies. I understand that players make or break themselves and need to maximize their minutes, but Quinn gave these two a chance, and in turn, these two have exceeded anyone's wildest imaginations.
As talked about previously, Tony DeAngelo is having the best offensive season of any Rangers defenseman since the days of Brian Leetch. Again, credit to TDA, but DQ has put TDA in the position to succeed. By pairing the defensive stalwart Marc Staal with TDA, the two players complement each other and it gives the Rangers a well-balanced duo.
Jacob Trouba will always be judged with his contract in mind. Adam Fox and Tony DeAngelo make Trouba's contract look foolish. It's also tough to use the excuse of "it takes time to get acclimated in New York" too. For starters, Trouba is getting paid to play, not to acclimate. Plus, Panarin is having no trouble. Not having trouble acclimating to NY include rookies and the young players, like Fox, Lindgren, TDA, Chytil, Georgiev and Shestyorkin.
While I don't think Trouba has been truly "bad" this season, I think expectations are higher. That said, once Skjei was removed from the team, and David Quinn's MVP, in the versatile and leader, in Brendan Smith, was shifted back to defense full-time, Trouba started to play better without the weight of Skjei on his skjoulders.
I know defense has been an issue this season, but you have to remember who these guys are. Plus, no defense is perfect. I think DQ has done a good job with his pairings this season, and as time goes along, guys like Fox, Lindgren and TDA will only improve.
When it comes to the Rangers forwards, I'll look at the veterans first. As mentioned earlier on this blog, this season was mostly the Artemi Panarin show. He would've hit 100+ points, had the season played out in full.
After missing 13 games earlier in the season, with a neck/"upper body injury", Mika Zibanejad would go on a tear, saving his best work during the back half of the season. Like many Rangers, Mika Zibanejad had a career season and was playing like the elite center we all hoped he would be. Even Derrick Brassard, the player the Rangers traded for Zibanejad, said, and I'm paraphrasing Brassard here, "I have no clue why the Senators gave up Zibanejad for me."
As it stands, the Mika/Panarin 1-2 punch, is as good as any 1-2 combo in the NHL right now.
Of course, we also must look at Chris Kreider, who after another one of his slow starts, really came on huge, until his ankle injury. Again, who knows, if CK20 wasn't injured, perhaps the Rangers would have a playoff spot right now.
When you look at this trio, all three of these players are having career years under David Quinn. And I know I'm saying this a lot right now, but I'll say it one more time – players are responsible for what they do on the ice. That said, DQ has all three of these guys in a position to succeed. It can't be just a coincidence that Panarin, Mika and Kreider are all having career years right now, can it? I think DQ deserves some of the credit here.
While there have been some "teachable moments", benchings and tough love for the Rangers under David Quinn, Ryan Strome & Pavel Buchnevich, are both having career years. Obviously, Strome & Buchnevich play on the top two lines for the Rangers, but DQ has put them in that position to succeed. Furthermore, if they couldn't succeed with Panarin & Mika, there would be a problem.
Up and down the roster, as noted, many players are having career years. One person not part of that is Lias Andersson, who flamed out, ran to Sweden and asked for a trade. While Andersson may not have the character to succeed in the NHL, his co-2017 first round draft pick, in Filip Chytil, does. Chytil has shown great strides this season under Quinn, a season where Chytil started in Hartford. Rather than slumping his head and doing the "woe is me" act, Chytil took personal stock in himself and used this demotion as motivation. In turn, he's put forth a good season under DQ this year.
Of course, the biggest player everyone has their eyes on is Kaapo Kakko. Let's get this out of the way first – DQ already had a season under his belt, before the Rangers lucked out and secured the number 2 overall pick in the 2019 NHL draft.
It's up for debate if Kakko should've started the season in Hartford. I already discussed this topic ad-nauseam this season. That said, you can only think Kakko will be better in Year 2 of his career, after getting somewhat of a full taste of an NHL season. When it comes to Kakko under DQ, I think DQ has been fair with Kakko's playing time.
When Kakko was hot, Quinn put Kakko on the first line. When Kakko was struggling, whether it was the rigors of the schedule, fighting his Celiac Disease or whatever else, Quinn gave Kakko his own line sort of, featuring Kakko as the offensive threat of a third or fourth line. (That said, it was usually Chytil standing out above Kakko.)
With Kakko, this rookie season was always going to be about progression. While you would have liked to see gaudier numbers from Kakko, this season wasn't a failure or anything like that. It was just a baby step, a baby step that we hope leads to superstardom one day.
The Jack Adams Award, the award that honors the best coach in the league, is now a funny one in 2020. After all, the award is named after one of the biggest hard-asses in hockey, in the legendary Jack Adams of the Detroit Red Wings. In just one story of many about Jack Adams, Adams didn't want his players with their wives during the season, as he didn't want the topic of sex on the brain. He also wasn't a fan of players having children during the season either. He wanted everyone's focus on hockey, 24/7.
In today's world, where everyone is offended by everything, we've seen strict and hard-ass coaches get fired left and right. As DQ himself has said, you have to coddle your players a bit today. Just look what happened in Toronto this season, for another example of how the world and hockey is changing. A Stanley Cup champion coach, a strict coach at that, in Mike Babcock was fired, while Toronto, the face of ANALytics and no Cups since 1967, are now going with a chart GM and a chart coach.
That all said, ironically, if the NHL Year-End Awards were decided today, I think John Tortorella would be the odds-on favorite to win the Jack Adams award this season. No one has done more with less, than Torts has done this season with Columbus.
Away from Torts, when looking at other Jack Adams contenders, teams in playoff positioning always get the heaviest consideration, as they do in all Year-End Awards. The head coaches in Boston, Washington, Pittsburgh, Philly, St. Louis and Colorado all deserve attention. (I wouldn't consider Jon Cooper, of Tampa for this award, just because Tampa is worse than they were last season and they should be an upper-echelon team.)
Oh, and let me say this too, wouldn't it be amazing Suzyn, if the Jack Adams Award came down to these three contenders – Torts, AV and DQ? Hey, anything could happen!
With the regular season pretty much finished, when it comes to the year-end awards, players and coaches from "outside-looking-in" teams will be considered for awards, like never before in NHL history. I think David Quinn will be one of those people. As said, while I see Torts winning the award, it wouldn't shock me to see Quinn finish as a finalist or at least get some votes. Keep in mind – DQ had the youngest roster in the NHL this year, yet the Rangers were still alive at the "pause".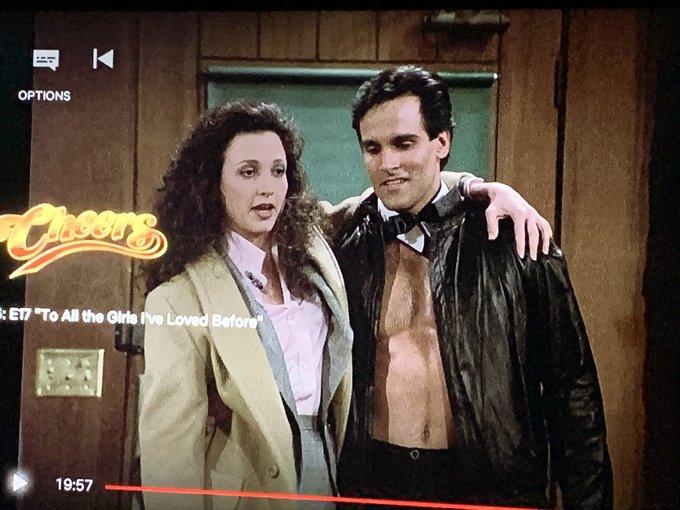 All in all, I thought David Quinn did a good job in his second year as the HC of NYR. When it comes to the "FIRE DQ" brigade or his detractors, the only point that they bring up that I agree with, is if DQ was one of the coaches in the league that got fired this season, would any other team want him? As we've seen a lot with DQ, his team is prone to "too many men on the ice" penalties, defensive breakdowns and the refs give DQ no respect. Of course, respect comes with tenure, so as far as DQ getting calls, that will take time regardless.
If the playoffs are to happen and if the Rangers are in it, it's a house money deal for the Rangers. Like the 2017 New York Yankees, I think it would be huge if the Rangers can get a taste of the playoffs, even if it comes in a non-traditional way. (And let's face it, if the playoffs go into July and we have a quick turnaround to the 2020-2021 season, this next calendar year of hockey will be non-traditional in every way, shape and form.)
As I've said repeatedly on these blogs, prior to the virus, I don't think you can truly judge DQ until the 2020-2021 season has passed, and the bad contracts like Lundqvist, Staal and Smith all come off the books. By then, the Rangers young players will have progressed and have gained experience. Plus, the second Lundqvist goes, the team will fully be DQ's. There will be no more controversies about DQ and playing time to a Rangers legend. DQ will fully be allowed to operate the way he wants, for better or for worse.
In conclusion on David Quinn, I think he's currently the right person and fit for the job. I like the game-plan that the organization has right now and as time goes on, DQ & NYR will only get better, at least in my opinion.
---
On Wednesday, on Ron Duguay's "Up in the Blue Seats" podcast, he had Sean Avery on as a guest. You can listen to the show by clicking the link below:
On the latest Up In The Blue Seats podcast, @RonDuguay10 chats with former Ranger @imseanavery. Avery talks about the Olympics break vs. the much longer break players have now & the diminished product when/if the season starts back up https://t.co/dExhPd0JeL pic.twitter.com/kptfQGP3xv

— New York Post (@nypost) March 19, 2020
And before continuing here, if anyone is benefiting from this corona virus, it are blogs like these, podcasts, the video game industry and other stay-at-home activities.
After discussing the corona virus and the state of the league with Larry Brooks, Ron Duguay introduced Sean Avery. As I've mentioned 76789695666789 times on this blog, can you imagine an M$G Networks studio with both Ron Duguay and Sean Avery? That would be 896364789634789639634 times better than the crap we have now with Vallychart and Anson Carter. While my opinions on Vally are well known, let's face it – no one cares about Anson Carter. He doesn't illicit the same fan reaction/emotion that guys like Duguay and Avery once did.
On a previous blog, I mentioned how Sean Avery called me out for my stuff on Lundqvist. He wasn't a fan. After all, Lundqvist is one of his best friends. That's why I was shocked to hear in this interview, that Avery thought Lundqvist should've asked for a trade at this past trade deadline. However, outside of Carolina, who was really going to trade for Lundqvist and that contract?
Avery did follow up his comments, presenting the other side of the coin, saying that Lundqvist earned the right to stay in NY, even if that's not the best option for the NY Rangers right now.
In what I thought was the best part of the interview, Duguay & Avery, as mentioned, two huge fan favorites, then talked about the current hard-working/grit & take no shit player on the team, in Brendan Lemieux. Both gave Lemieux high praise.
In a fun trivia note, it was also brought up that both Duguay and Avery played with the Rangers and would later spend time in both LA and Detroit. Maybe this will be a future M$G Networks #CadillacTrivia Question one day!
All in all, this was a good interview, that I think many Ranger fans will enjoy.
---
During this slow time, I finally got to fixing/updating the "Rangers Links" section of this blog. You can find those links here and below: https://bluecollarblueshirts.com/ranger-links/
When it comes to doing this blog, many people promote this blog over the internet. I want to give back to the people that help me out. I also want to share with you some links around Rangerstown, USA that I enjoy too.
With many of you quarantined, if you're looking to still talk and follow the Rangers from home, check out these following pages, groups, etc:
FACEBOOK GROUPS
REAL TIME NY RANGERS: https://www.facebook.com/groups/realtimenyrangers/
---
NY RANGERS BLEED BLUE CREW: https://www.facebook.com/groups/NYRangersTrueBlueCrew/
---
NY RANGERS MANIACS: https://www.facebook.com/groups/NYRangersManiacs/
---
BLUESHIRT UNDERGROUND: https://www.facebook.com/groups/blueshirtunderground/
---
GARDEN OF ILL REPUTE: https://www.facebook.com/groups/1335046173270249/
---
I AM A RANGER: https://www.facebook.com/groups/339933893631068/
---
NEW YORK RANGERS #NYR: https://www.facebook.com/groups/NewYorkRangersNYR
---
NY RANGERS ROLL CALL: https://www.facebook.com/groups/344081009728779
---
NO BS NY RANGER GROUP: https://www.facebook.com/groups/1856105384615404/
---
RANGERS VS ISLANDERS: https://www.facebook.com/groups/1617587318472373/
---
"THE FACEOFF" A FORUM FOR THE LOVE OF HOCKEY: https://www.facebook.com/groups/989793704380407/
---
REALISTIC BLUE SHIRTS: https://www.facebook.com/groups/1168408463238268/
---
PODCASTS
THE BLUESHIRT UNDERGROUND SHOW: https://www.youtube.com/channel/UCY7uJZRhIkM1iLKEdo6gmag
---
UP IN THE BLUE SEATS WITH RON DUGUAY: https://nypost.com/podcasts/up-in-the-blue-seats/
---
VIEW FROM THE PENALTY BOX WITH CAM CONNOR: https://viewfromthepenaltybox.com/
---
THE BLOCK PARTY WITH DAN GIRARDI: https://www.nhl.com/lightning/fans/block-party-with-dan-girardi
---
DROPPING THE GLOVES WITH JOHN SCOTT: http://www.johnscottallstar.com
---
FAN SITES/BLOGS/OTHER
AARON DAVIS GRAPHICS: https://www.facebook.com/profile.php?id=100047473726789
---
BATTLE OF HUDSON/NY PUCK BLOG: https://newyorkpuck.com/
---
RETRO RECREATION FAN APPAREL: https://www.facebook.com/RetroRecreation/
---
ICE HOCKEY 24 NY RANGERS: https://www.icehockey24.com/team/new-york-rangers/O4zxeyWN/
---
If you want your Ranger endeavor plugged on the links page, hit me up and I'll add your link.
One last segment, that's not hockey related at all!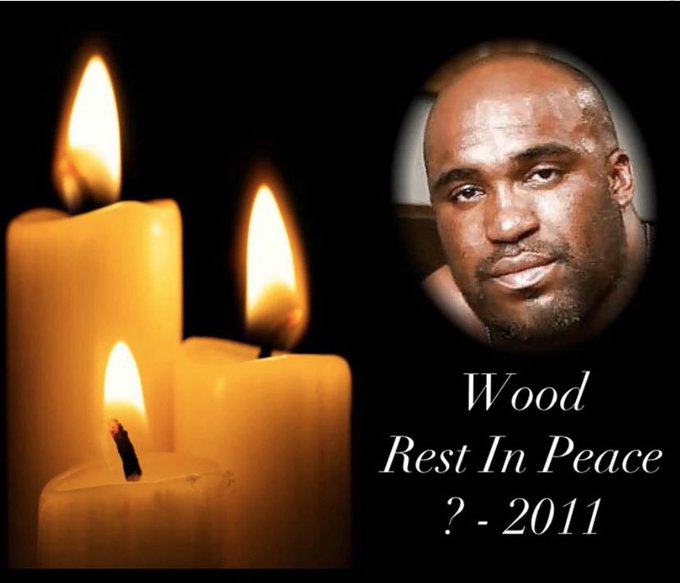 This next bit might not land with everyone, but hell, it's late and what else is there to talk about?
For nearly a decade, my friends and I, specifically my buddy Dyami, would send crude pictures back and forth with each other, with the man below pictured: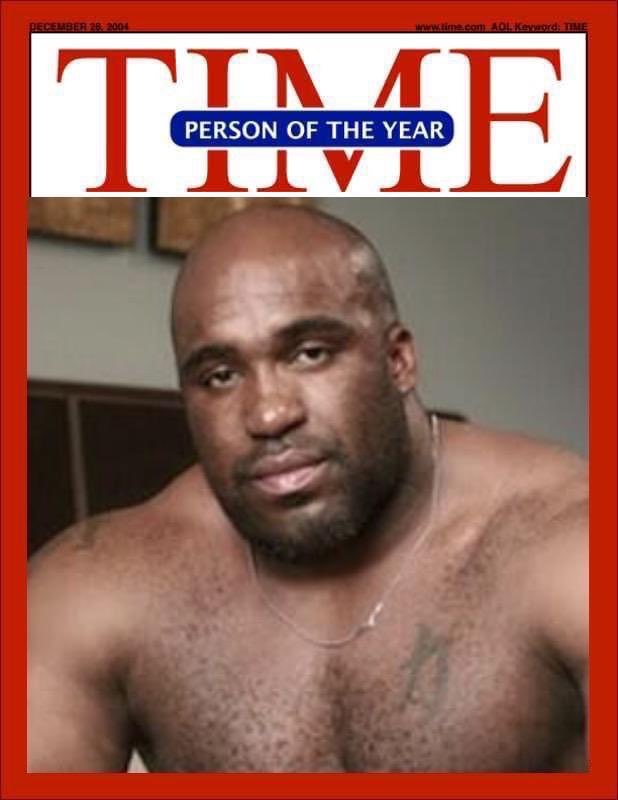 I'll admit, this has to be a white male thing, because who else would find this crap funny? Usually, the joke goes, "Major fire in your area", "Corona Virus Update", "LIRR Shut Down", "Yankees trade for Mike Trout", or some other crazy headline, followed by a link to the alleged story. When you click the link, you basically get "Rick Rolled", by seeing the gentleman above, with his 90 foot johnson on display.
My funniest personal story about this pic? A few years ago, my friend Eddie S. & I used to take the train together to work. The train would be packed and it would be standing room only. Since Eddie S. got on the train a stop before me, he would get a seat on a train, where I would usually be forced to stand the whole way. With the train packed, and people standing in the aisles, as we all do, and with nothing else to do, the people that were standing would look down at the phones of the people sitting. After all, what else is there to look at?
Many times, when Eddie S. was sitting down and scrolling through his phone, I would notice people in the aisle looking down and looking at his phone. I would then blast Eddie, with picture texts of the uncensored version of this African-American male, in his full glory. Eddie would then open up the text, with this guy and his massive hammer taking up the whole screen of Eddie's phone. I would then be cracking up, as the people looking down at Eddie's phone would be horrified! I wish I had pictures of these facial reactions!
Think about it. If you didn't know the joke/viral prank that this legendary beast has become, and you saw someone looking at this picture, you would question the person looking at it. There were many a train ride, where people looked at Eddie in disgust. Mission accomplished!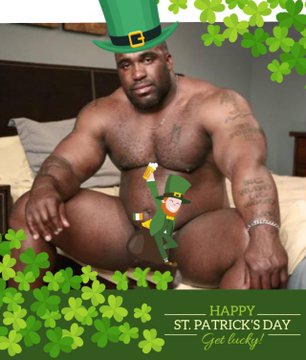 While this doesn't say much for my sanity, but it does say a lot about my sick sense of humor, I kid you not – for nearly a decade, Dyami & I would go back and forth making bad photoshops of this big naked black guy. We had this guy as the President, as a NY Knick, solving crimes, committing sexual acts on our friends, on the cover of "Time" magazine, etc. Anything you can think of, Dyami and I would break balls and get creative with this picture.
Due to my nature of finding everything and anything to be funny, and having similar-minded friends, it got to the point, where today, that I'm in several group texts, where occasionally, the original picture of this man will pop up in. I have also been told that my buddy YOFFREY, loves this picture.
Since most of those people in these group texts were either in the wrestling business or formerly in the wrestling business, we all thought it would be amazing if we could find this guy. We thought if we could book this guy at a wrestling or a comic convention, people would pony up $20 to take a gag (not that kind) photo with this guy. Let's face it, in this world of social media, a funny picture with this guy (CLOTHED) would be hilarious to post on your social media page.
As time went on, Dyami, my other friends and I, saw this guy's popularity explode. People were posting fake news stories with this picture attached to everything. While Dyami & I remained fans of the prank, it got to the point where this guy became a rock group or an athlete that you first discover, and then everyone else jumps on board. The big black naked man had SOLD OUT! While everyone else was now on the bandwagon, Dyami & I were the OG's of this phenomenon. (Talk about something to put on your tombstone. "Sean McCaffrey: first person to text out x-rated pictures of a big black naked guy.")
Unfortunately, Dyami & I could never find a social media page or anything of this guy's existence. (Trust me, we checked and our Google searches aren't pretty.) This then led us to a story from Vice, that was printed earlier this week, on St. Patrick's day of all days.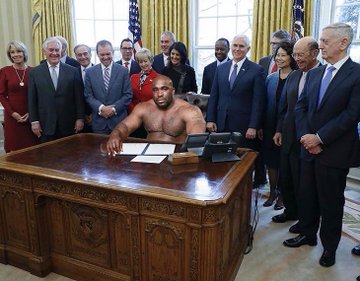 If you haven't seen it already, check out: https://www.vice.com/en_us/article/g5x3vq/bad-news-about-the-well-endowed-man-in-those-coronavirus-prank-texts
According to the Vice article, this man passed away in 2011. However, wait, there is more! TMZ is now in on the action, after Bar Stool Sports started selling shirts of this guy. What a disgusting move. Selling t-shirts of someone's face that they don't have the license or rights too. I hope they get sued for that!
Here's TMZ's article: https://www.tmz.com/2020/03/20/big-penis-meme-prank-text-photographer-merchandise-profits-money-late-models-family/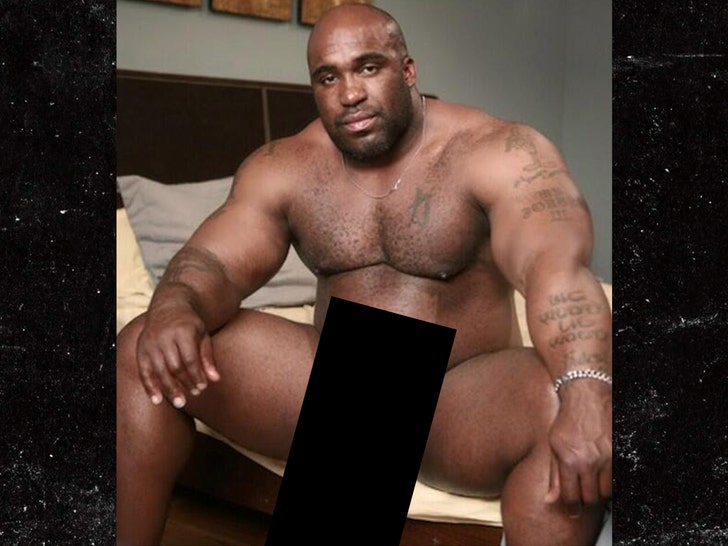 I bring up TMZ, because according to them, this guy died in 2016, and not in 2011. Even more concerning, myself and others are forced to say "big black naked guy" or a variation of that, as his real name hasn't been released, in order to protect his family.
It's just a shame, that we can't pay tribute to the BBC guy, as his name is withheld. He's provided me, my friends and I'm sure of you, many laughs over the years. While this guy and his elephant sized trunk are dead, the memories of both will live on forever.
REST IN PEACE BIG BLACK NAKED MAN! We hardly knew you.
And hopefully, this bit gave you a few laughs. It may be a real eye-opener too. (And I know some of you guys will appreciate this, because some of you DM me on Twitter & on Facebook fake links with a picture to this guy. You know who you are! You sick freaks! But hey, I get a kick out of it too!)
Ahem. Moving along.
That about wraps up this blog. Moving along, as mentioned when this George Romero outbreak first started, I'll still hammer out blogs on this site.
Barring the NHL coming back next week, which I don't see, or any real major news, one of the next two topics we'll dive into on the next blog will be My Top Ten Rangers Defensemen List. As you can see, I gave you my top four already. I'll round out the list and explain my choices next blog. If you want, feel free to sound off on the comments or on email, with your Top 10 Rangers d-men. Just limit the amount of naked black man links you send me!
After that topic, we'll take a look at the Rangers vs Dallas Stars 2/6/2009 game, a game where Vally gave up 10 goals in. While I always wanted to use this game as a "Delorean Blog" feature, I feel like I can do a nice comedy bit, similar to what the Devils just did, when they aired an "NHL 20" game on Thursday night on their social media accounts, and covered it as a real thing.
Say what you want about the Devils, but this was funny and a great idea. It allowed fans to interact and have something to do, during this era of "SHUTINAMANIA". Even funnier? Corey Schneider was interviewed by NJD reporter Amanda Stein, where he talked about his epic "98 save performance." You can follow all of that on the Devils social media accounts. Good stuff!
Once again, despite not much going on, I was still able to pump out a hell of lengthy manifesto tonight! As usual here, rather than giving you 67789678967896789687678969 three paragraph articles, I'll keep up the way I do things here, with 10,000 words, no ads and one click!
Like many of you, it looks like I'll be stuck in the house all of next week. With alcohol sales surpassing Superbowl weekend numbers, once this shit is all over, I can see the rehab business doing major numbers! Is there a way to invest in the Betty Ford clinic?
Until next time, stay safe, thanks for reading and of course…
"LET'S GO RANGERS!"
Sean McCaffrey
BULLSMC@aol.com
@NYCTHEMIC on Twitter