Greetings and salutations everyone and welcome to another quarantine blog, here on BlueCollarBlueShirts.com. As far as this Corona Virus thing goes, I'm sick of talking about it and I'm over it. Unfortunately, it looks like this will still go on for quite a while. That said, I'm hoping for this to end soon, because at the rate everyone seems to be going at, the police will soon start putting up DWI checkpoints between people's living rooms and their refrigerators. If that becomes the case, I'll see you in rehab!
Truth be told here, I'm surprised we don't have American companies sponsoring the Corona Virus. "THE CORONA VIRUS NEWS UPDATE, PRESENTED TO YOU BY YOUR FRIENDS AT DELTA AND PEPSI!" Speaking of Pepsi, look at that jinx Ricky Dippendots, the NYR Pepsi Fan CFO. The second that announcement came down, the Rangers lost to the Devils and now we have a Mexican Beer Virus. Coincidence? I think not! Poor Ricky. He'll soon be doing his Pepsi Fan CFO updates with his co-host, the Bubble Boy, from "Seinfeld."
As far as Ranger news, I've recapped everything already. You can read all the latest Ranger news in my blogs below:
---
---
---
---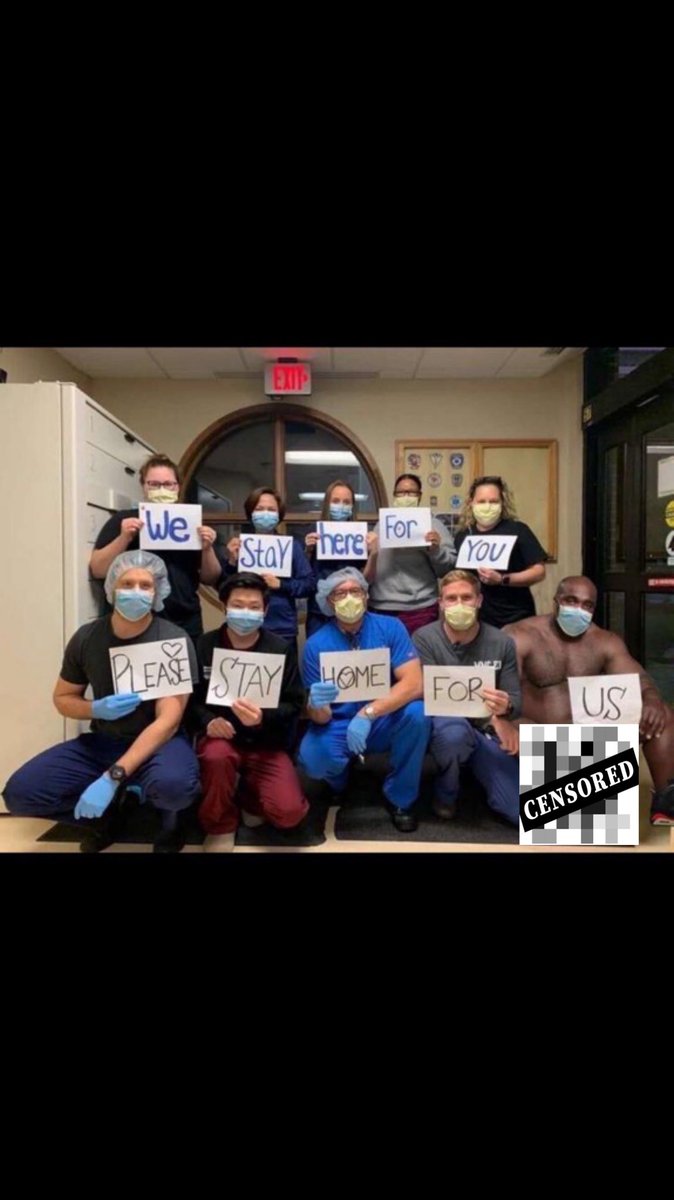 In tonight's blog, I'll be all over the place as usual, as I look at the Top 10 Defensemen in Rangers history and the 1950 Stanley Cup Final. However, to kick things off here, let's get the NHL news out of the way first.
On Monday afternoon, the NHL released their latest statement about the corona virus, in a question & answer format. The following comes from NHL.com:
On March 15, the Centers for Disease Control and Prevention (CDC) recommended against gatherings with 50 people-or-more for a period of eight weeks. How does that impact the NHL's timeline on determining when the season can resume?

We will continue to monitor developments during the 60-day window prescribed by the CDC. Assuming events are tracking positively, we would hope to be able to begin providing high-level guidance on the potential of opening a Club training camp period roughly 45 days into the period covered by the CDC's recommendation.

---

Have any NHL Players tested positive for the coronavirus?

We are aware of two NHL players testing positive for the COVID-19 virus. The Ottawa Senators Players, who tested positive, presented only mild symptoms and are currently in isolation.

---

What steps have the NHL and Senators taken as a result of the positive test to those Players?

The Senators' medical staff identified persons who might have had close contact with the athletes during the relevant time period (just before and during the period when the players were symptomatic). Senators' Players and staff have been isolated and instructed to monitor their health and to seek advice and care, as necessary, from Club medical staff.

The health of the NHL's Players, fans and community remains the League's highest priority. The NHL will continue to do everything it can to ensure its players, staff, fans and the greater community remain safe and healthy during this time of uncertainty.

---

Is the plan to get all NHL Players tested for the coronavirus?

Our medical experts do not recommend mass-testing for all NHL Players. Besides the fact that there would be insufficient testing resources to accommodate such a direction, the medical community does not believe that such testing is medically indicated, or in accordance with the parameters issued by applicable health authorities.

---

Are NHL Players currently under direction to quarantine?

Yes. The self-quarantine period should continue through and including Friday, March 27, unless a longer period might be required for some Players in accordance with local mandates that could be related to their recent travel.

---

Must Players stay in their Club cities while the League is paused? 

Following the CDC's recent recommendation, the Players were given the option of returning to their home cities (outside of their Club's home cities, including outside of North America).

---

Once the self-quarantine period for Players is over, will they be allowed to resume meeting/skating as a team to stay in shape and prepare themselves for a resumption of play?

At the end of the self-quarantine period — and depending on developments regarding COVID-19 between now and then — consideration will be given to allowing the opening of Club facilities to Players in scheduled and coordinated small groups for voluntary training and Club care.

---

Will there be any testing for COVID-19 required before the Players return in such a scenario?

If a Player exhibits symptoms or becomes sick and testing for COVID-19 is recommended by Club medical staff, the Player will be tested. We do not anticipate the need to conduct League-wide testing for all NHL Players for COVID-19 prior to their returning to NHL Club facilities.

---

Has any decision been made regarding whether the remainder of the regular season will be played? Has any decision been made regarding what form the Stanley Cup Playoffs would take? 

No. The form and format of resumption of play scenarios will depend entirely on what transpires between now and when we are permitted and able to resume — and, ultimately, on timing and taking into account logistical constraints. We are going to have to be flexible and react to events as they unfold as well as the best medical advice available.

---

Will games resume in arena venues that are closed to the public?

It is premature to say what the circumstances would be for resumption of play, but we are prepared to follow the direction of relevant health authorities.

---

If the NHL playoffs go into July and/or August, could there be a shortened regular season next year?

No. We do not anticipate a scenario in our resumption of play format that would endanger or interfere with the League's ability to stage and execute the 2020-21 NHL season in its entirety.

---

Have any decisions been made regarding the 2020 Draft or Combine? 

At this time, no decisions have been made regarding the timing or format of the NHL Draft or Combine.

---

How will the League handle Player contracts that expire July 1 in the event the season's end is delayed? 

Any decision we make on the schedule and critical dates calendar during the offseason ultimately will be done in conjunction with the NHLPA and, in that context, the parties will discuss how best to accommodate the resumption of play determinations that are ultimately made.

---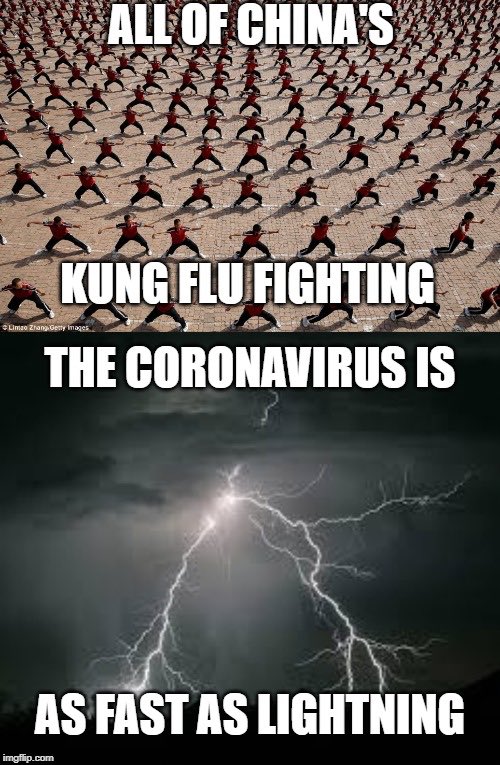 When I look at what the NHL put out today, the only thing of significance that the NHL really said, was that they plan on playing a full 82 game schedule, come the 2020-2021 season. As far as anything else, just like everyone else, the NHL doesn't know what the future holds. And really, what else could the NHL say here? This update just felt like an update they felt they had to put out there, since the league hasn't commented on the corona virus in a while.
I think it will be a while, up to six weeks, before the NHL can really put out any sort of concrete information out there, in regards to the playoffs, the Stanley Cup, player contracts, the date of the draft, and other league news. After all, here in America, Democrats can't even agree to send out a stimulus check to tax paying citizens. If Nervous Nancy & Crying Chuck can't get their shit together right now, I can't imagine the NHL being able to announce anything as of this writing either.
If there was anything else "newsworthy", about the NHL's statement, it is the fact that they are open to making a deal with the NHLPA, in regards to playing past July 1st. And really, while a deal will have to be made and signed on paper, I don't foresee the NHLPA or the NHL hitting any snags on this. It seems pretty much elementary and an easy deal to make.
With the news out of the way, it's once again time to explore Rangers history on this site. If you're not familiar with my past work on Rangers history, just check the archives of this site.
---
Before jumping into this All Time Top 10 Rangers Defenseman List, I do want to be up front and admit that lists like these, are just something to do during down time. It's something to jump-start debate. Usually, lists like these, not only by me, but by anyone else, are done in the summer time, during a bye week or during another period of time where not much is going on. With the league off right now, for an uncertain amount of time, what better time than now, to do a list like this?
Another thing to keep in mind here, is that lists like these, even this one, are all made up in the eye of the beholder. Really, outside of Brian Leetch being listed as number 1, every other spot on this list is debatable. Some names will be snubbed. Perhaps you like someone better than who I listed at the ninth and tenth spots. Again, it's all a matter of opinion. This list just happens to be my opinion. Unless you have Brady Skjei or Michael Kostka on your Top Ten list, there are no wrong answers here. Again, this is all designed to be fun, and to drive debate, during a down period of time.
Lastly, before getting into the list itself, are the parameters and factors I used when making this list. There have been 93 seasons of Rangers hockey. Obviously, no one has seen every season. Furthermore, the league has changed dramatically over time and by era-to-era. Even if you watch games from even 10 or 20 years ago, and compare them to today, the style in the NHL has changed. When you go back to the era of the Original Rangers, starting with the 1926-1927 season, it's like watching two different sports.
In addition, when you look at someone who I have on this list, in Ivan "Ching" Johnson, you don't have the data & stats that you have today. I've read that in Johnson's era, he would play something like 40+ minutes a game. How can you compare his career against Brian Leetch? How could you even compare his career, to someone like an Adam Fox or a Marc Staal, of today's Rangers? You can't. That's why this list, while being based on what I've seen and by my deep research, is pretty much all subjective too.
Of course, while I don't have to spell this out to many of you, for some readers, I do. Everything changes as time goes on. The gear, the schedule, the travel, the conditioning, the length of the season, etc, etc, etc; all of that has undergone major changes, as the years have progressed.
To just explain further here, and I'll use Ching Johnson as an example again. In Johnson's best individual season as a Ranger, during the 1931-1932 season, Johnson finished one vote shy of winning the Hart Trophy, which was won by Howie Morenz that season. Since the Norris Trophy wasn't established until the 1953-1954 season, Johnson doesn't join the short list of Rangers who have won that Norris Trophy. Had the Norris Trophy been established in Johnson's time, who knows, maybe he's a multiple time winner of that Trophy, just as he is a multiple time winner of the Stanley Cup, with the Rangers.
Another factor I used when making this list, was the bulk of work each guy put in for the Rangers. Let's face it, when you try to come up with who was the greatest NHL defenseman of all time, it's a two pony race, between Doug Harvey and Bobby Orr. Harvey, towards the back end of his career, and out of his prime, spent two years with the Rangers, even winning the Norris Trophy during the 1961-1962 season. To me, Harvey gets an HONORABLE MENTION here, but I couldn't put him on this list.
Another HONORABLE MENTION goes to Sergei Zubov, who like Harvey, is a Hockey Hall of Famer. However, despite the Rangers drafting Zubov, Zubov only spent parts of three seasons with the Rangers, after the Rangers unwisely traded him after the 1994-1995 season.
When it all comes down to it, when making this list, I used the player's worth to the Rangers, service time, defensive ability and offensive stats. Again, it's so hard to compare eras, especially with the guys from the modern era, where offensive stats usually equates to Norris Trophies; but I think I put together a solid list here. I'm sure if you don't agree, you'll tell me about it!
At this time, I present to you "The Top 10 New York Rangers Defensemen of All Time."
10. — JEFF BEUKEBOOM
Like many players from the 1994 Stanley Cup Champion New York Rangers, Beukeboom got his start in Edmonton, where he had already won three Cups. However, just like many of those ex-Oilers, such as Mark Messier and Adam Graves, it didn't take long for Jeff Beukeboom to win the hearts of Ranger fans.
Unlike others on this list, Beukeboom was never known for his flashy style of play, as he was a big bruiser type, and never shied away from hitting anyone. Somewhat similar to the Tony DeAngelo & Marc Staal pairing of today, Beukeboom was the perfect teammate/defensive pairing, for the offensive-oriented Brian Leetch.
A history of concussions would cut Beukeboom's career short, but he still finished with 520 games played, which is good for 11th all time, out of any Rangers defenseman. While Beukeboom only amassed 90 points in that time, he wasn't here for his offense. He was here to stop top lines around the league, a job that Beukeboom did well.
---
9. — DAVE MALONEY
While known today for his work on the M$G Networks, Dave Maloney also has the distinction of being the youngest captain in Rangers history, when he was named captain in 1978. Maloney was also the captain of the Rangers during the Stanley Cup run of 1979. Maloney would spend his entire career with New York, sans the final year of his career, when he finished in Buffalo.
To this day, out of all Rangers defensemen, Maloney is 10th all time in games played with 605 games. He's also 8th all time in points, with 295. Depending on your feelings on the plus/minus stat, he's also 8th all time there, with a +/- of 63.
Maloney played in some dark times with the Rangers. After failing to win the Cup in 1979, the book "Thin Ice" wasn't kind to Maloney. After that, Maloney played with the Rangers during an era of four straight Islander Stanley Cup wins. That said, Maloney's teams were always involved with the playoffs and he was a team leader.
---
8. — ART COULTER
When it comes to Hall of Famers who played their best years for the Rangers, like many, the Rangers have no interest in talking about Coulter today. After starting his career in Chicago, Coulter would join the Rangers in 1936-1937, the last season of the legendary Bill Cook. (Another HHOFer that the Rangers have no interest in honoring today. To this day, when it comes to a Top 5 short list, of greatest Rangers of all-time, Bill Cook has to be on it. You just wouldn't know it by looking at the rafters at M$G.)
After Cook's retirement, Art Coulter was named captain of the franchise, making Coulter the second captain in Rangers history. Coulter would man the right side of the defense for the Rangers, and was part of the team that Frank Boucher called the greatest team he ever saw, in the 1940 New York Rangers. This Stanley Cup victory would be Coulter's second Cup victory, as he previously won a Cup with the Blackhawks in 1934.
In his day, Coulter provided a ton of offense as a defensemen. Upon retirement, he would be elected into the HHOF in 1974.
---
7. — JAMES PATRICK
James Patrick (no relation to the Lester Patrick family) may be somewhat forgotten. While Patrick had a long and great career, where he was the 9th overall pick of the Rangers and spent parts of 11 seasons in the Big Apple, I don't think many are aware of where he stands on the all-time lists.
As it stands, when it comes to Rangers defensemen, Patrick is 7th all time in games played (671), 3rd in goals scored (104), 3rd in assists (363) and 3rd in points (467).
Patrick spent the bulk of his Rangers career throughout the 1980's and into the early 1990's. Sadly, at least for him and with hindsight being 20/20, he was traded in November of 1993. The Rangers would win the Cup at the end of that season. One must wonder, had Patrick remained in New York and won the Cup, combined with his career numbers, if his #3 jersey would be worn and adorned by fans today.
---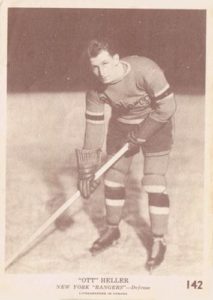 6. — EHRHARDT "OTT" HELLER
Ott Heller may be one of the greatest Rangers you never heard of. Ott Heller spent 15 years manning the blue line for the Rangers. In that time, he was named the third captain in team history (starting in 1942) and won two Stanley Cups with the Rangers, in 1933 and 1940. For some reason, he's not in the Hall of Fame today, although he should be.
In what's impressive, due to not playing the 82 game seasons we are accustomed to today, Heller is still 8th all time, out of Rangers defensemen, for games played, with 649 games logged. Heller would also finish his Rangers career with 55 goals and 176 assists, good for 231 overall points. When compared to his peers at that time, Heller was one of the better scoring defensemen of his time. On a good Ranger team, the 1938-1939 team, Heller finished that season with the most amount of assists on the team.
While there isn't much footage to share of Heller today, based on newspaper clippings and books, Heller was well respected and "one of the guys".
---
5.— RON GRESCHNER
I've written a ton about Ron Greschner on these blogs. Simply put, his #4 jersey belongs in the rafters at M$G. Of course, while I think guys like Frank Boucher, Bill Cook, Bryan Hextall deserve this honor first, I would have no problem with everyone getting one big ass night and correcting some major wrongs in Ranger history.
Greschner spent 16 seasons with the Rangers and would wind up wearing the C for a season as well. Greschner was a major driver in the Rangers 1979 Stanley Cup Final appearance and would finish his career in 1990.
When it comes to Rangers defensemen records, Greschner is third in games played (981), second in goals (179),  second in assists (431) and second in points, with 610. When it comes to the offensive stats, only Leetch surpasses him.
As mentioned, all of these types of lists are subjective and made up of personal opinion. Outside of Brian Leetch, you could make the argument that Greschner was the second best Rangers defensemen of all time. The reason I went with #5 here for Greschner, is because unlike the others, he wasn't a Hall of Famer, nor won a Norris or Stanley Cup. That said, Greschner is still one of the Top 20 Rangers of all time and deserves to see his #4 in the rafters.
---
4. — IVAN "CHING" JOHNSON
A Hockey Hall of Famer, Johnson was part of the Original Rangers, and won two Stanley Cups, in 1928 and 1933. Johnson would spend his entire career with the Rangers, except his final season, where he crossed sides and skated with the NY Americans.
In his time, due to his nickname of "Ching" (which all started because he looked Chinese. Imagine how liberals and these social justice warriors would react today, if such a thing happened?) and his physical style, Johnson was beloved by Ranger fans in his day. In fact, he was arguably the biggest fan favorite of his day. If you could get jerseys as easily as you can today, M$G would've been littered in Johnson jerseys.
Johnson was also one of the few hockey players of his day, that would challenge management on bad contracts and playing conditions, in an era where really no one dared to do such things.
Johnson would qualify for multiple All Star Games as a Ranger, and as mentioned earlier, finished one vote shy for the Hart Trophy, in the 1931-1932 season.
Johnson's accolades, both as a Ranger and as hockey player, are a mile long. Again, you can't compare eras, but with recent players always getting a favorable bias on such lists, you could make the argument that he was more valuable to the Rangers than Leetch was. Unfortunately, due to the different eras and lack of footage of Johnson, it's tough to make that case. Obviously, there are no Ching Johnson backers today, but hopefully, this list helps keep his name alive. He's another person that should be in the rafters of M$G.
---
3. — HARRY HOWELL
For older fans of today, and I'm talking about people born from 1940-1960, they may have Harry Howell at the top of this list. That said, I don't think they will argue with number 3 finishing in third place on this list.
To this day, out of every position, Harry Howell leads the franchise in games played, with a whopping 1160 games played. Playing throughout the early 1950's to the late 1960's, where he logged 17 seasons with the Rangers, and again, in an era of a shorter schedule, Howell, among all-time Rangers defensemen, is currently 6th all time in goals (82), 5th all time in assists (263) and 5th all time in points (345). Howell also wore the "C" for the Rangers, from 1955-1957.
Howell would join the Hockey Hall of Fame in 1979. It would take 30 years after a HHOF induction for the Rangers to honor him.
In an ironic twist, Howell is one of the few people to go from the Rangers organization to the Oilers organization and win a Cup, as Howell was a scout on the 1990 Edmonton Oilers Stanley Cup Championship team.
In his day, Howell was respected and loved, not by his teammates, but by the Blueshirt fan base too. Howell was always a great defenseman in his time, but was sandwiched between the legendary Doug Harvey and Bobby Orr, the aforementioned top 2 defensemen to ever play the game. That said, Howell won the Norris Trophy in 1967. In what would become a famous and prophetic quote, Howell said that he was happy to win the Norris Trophy that year, because he felt that he would never see it again, as he felt that Orr would own the Trophy in the years to come. Howell would be proven correct.
After nearly two complete decades with the Rangers, Howell would finish up his career in California, playing with both the Seals and the Kings.
---
2. — BRAD PARK
I've talked a lot about Brad Park on this site. Simply put, he's a Hall of Famer, one of the greatest Rangers of all-time and one of the best defensemen of all-time. Unfortunately, when you compare him in different topics, just as his jersey number suggests, he's always number 2. I don't know how many of you watch MMA, but until Daniel Cormier's UFC Heavyweight Championship win, the man simply known as "DC" had a similar career path. He was always there, but someone was always better.
When you look at Brad Park's career, as mentioned 76789678967896 times on this site, and as you may already know, what stopped Brad Park from being known as the greatest defenseman of his time, was Bobby Orr. Then, as time passed, Brian Leetch would ultimately usurp and overtake Brad Park, for the title of "Greatest Ranger Defenseman of All Time."
If it wasn't for Bobby Orr and Brian Leetch, Brad Park's number 2 would be in the rafters of M$G today. That said, I'm not sure if Park should still get that honor, despite Larry Brooks pushing that agenda in all of his columns. After all, Park spent over 50% of his career elsewhere. To this day, many consider him more of a Bruin than a Ranger, despite Park wearing the "C" for the Rangers and being the second overall draft pick of the 1966 NHL draft.
Of course, as it has to be mentioned whenever you talk about Brad Park, he was part of the biggest NHL trade of all time, and that statement still applies to today, when he, Joe Zanussi and Jean Ratelle went to the Bruins, in exchange for Phil Esposito and Carol Vadnais. Who won this trade? It's a topic many have discussed. Do the Rangers make the SCF in 1979 without this trade? No one will ever know.
In his time with the Rangers, Park was a multiple time all-star. He also finished second in the Norris Trophy race, losing to Bobby Orr in four different seasons. Coupled in with his Norris Trophy losses while a Bruin, Park has the dubious distinction of the most amount of second place Norris Trophy finishes. He also has the most amount of Norris Trophy losses, without winning one himself. Again, that damn Bobby Orr.
As a Rangers defenseman, in his eight seasons with the Rangers, Park is 5th all time in goals (95), 4th all time in assists (283) and 4th all time in points (378.) That said, prior to his trade to Boston and at the time of his retirement, Park was first in every single one of those categories.
While Park got his just due by being elected into the Hockey Hall of Fame, as a whole, he was never able to be the top star or top player, due to guys like Bobby Orr and Brian Leetch.
---
1. — TONY DEANGELO
Okay, I'm joking. I just wanted to piss off his haters! After all, we all know that number 1 is this guy:
1. — MARC STAAL
Can you imagine the hate mail I'd get from these basement bozos, if I put Staal on this list? Okay, let's be serious now and finish off this list! I won't even sell you with a drum roll here. You know who is number 1.
---
1. — BRIAN LEETCH
As mentioned plenty of times already on this blog, Brian Leetch is my pick, and the universal pick, as the greatest Rangers defenseman of all time. The only other person I can see challenging him for this spot is Ivan Johnson, but it's impossible to put Johnson at 1. I can only judge Johnson based on stuff I read and not on what I've seen.
I don't think I need to sell you on Leetch as being number 1 here. As you may have heard, not only was he a captain for the Rangers, he also won the Conn Smythe and the Stanley Cup in 1994.
When it comes to Rangers records by a defenseman, Leetch holds nearly all of them. He's first all time in goals (240), first all time in assists (741) and first all time, obviously, in points, with 981 points tallied. Aside from these records, he's either in first or second place in everything else.
Of course, the accolades don't stop there. Leetch was inducted into the Hall of Fame in 2009, after 17 seasons with the Rangers and a couple of bullshit stops in Toronto and Boston. As I've said 367478367894638934 times on this blog, in regards to people whining about Henrik Lundqvist, if Senile Sather could trade Brian Leetch, you could trade Henrik Lundqvist for a box of potatoes tomorrow. If there is anyone who deserved to finish his career as a life-long Ranger, it's Brian Leetch and not Henrik Lundqvist.
Leetch made the All-Star game 11 times as a Ranger and also won two Norris Trophies. He also won the Calder Trophy in 1989. To this day, he's arguably the greatest American player to not only play for the Rangers, but in all of NHL history.
In perhaps the biggest compliment of them all, in 2008, during his jersey retirement ceremony, Mark Messier called Leetch "the greatest Ranger of all time." While I would go with Frank Boucher here, I have no problems with Messier proclaiming Leetch as the greatest Ranger either!
Drafted 9th overall in the 1986 draft by the Rangers, it would be Brian Leetch, who would have the best career out of everyone selected in that draft. It was a godsend for the Rangers, that Leetch wasn't taken off the board, by the time they drafted him.
To this day, whether it's American players, the greatest Ranger of all time, NHL & Ranger defensemen; Brian Leetch's name is always in the mix. Yes, recent players will always be remembered more fondly, but it's undeniable – Leetch is the greatest Rangers defenseman ever.
---
That wraps up this Top 10 All-Time Rangers defensemen list. Agree? Disagree? Feel free to shout out in the emails, the twitter, or in the comments section.
Originally, I was going to a comedy bit on Steve Valiquette and his 10 goals allowed game from 2/6/2009. However, this blog is going way long, so I'll save that for my next blog. Plus, I need some main feature topic to talk about! And trust me, I don't want to rush through that. I want to have my fun and make it entertaining for you!
Just to lighten things up before I get into the next topic here, how about Tony DeAngelo today, who tweeted out the following:
Read my lips for my thoughts on the quarantine (sorry for the language but it's true!!) pic.twitter.com/kBhNw1a8PC

— Tony DeAngelo (@TonyDee07) March 24, 2020

Of course, because we live in a world of Mary's, who are offended by everything, DeAngelo had to follow that tweet up with this:
Since people don't understand sarcasm, I'm not saying we shouldn't be staying in. We def should be. Use the 🧠.

— Tony DeAngelo (@TonyDee07) March 24, 2020
Listen, while I know these blogs are unlike anything else on the internet and I try to be funny (at least I think I'm funny) a lot on here, I will never understand these cuckold liberal swine, who LOOK to be mad about everything. I don't fancy myself as a stand-up comic or anything, but I do have an extreme sense of humor like those guys. I don't know how stand-up comics do it in this world today. Everyone whines about everything. You can't even joke, without someone bringing out their pitchforks and fellow social justice warriors with them. Lighten the Father Fink up! It's okay to laugh, douchebags!
---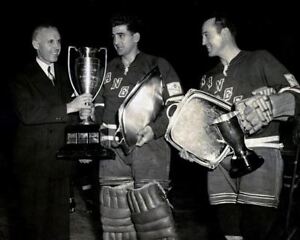 I have talked about the 1950 Stanley Cup Final so many times on this site, that I'm blue in the face. However, it's somewhat a topic again, as the NHL Network just re-aired a highlight reel of footage, on Sunday night, from this series with Detroit.
As mentioned 8967867867896796687898 times on this site, in this era, especially in 1950, the Rangers were always at a disadvantage. They never had home playoff games, due to the circus, a circus that was much more profitable than hockey in this age.
In this 1950 SCF series, the Rangers "home" games were played in Toronto. Furthermore, the Rangers, who lost a ton of talent after World War II, including future talent that Lester Patrick sold off during the War, were the weakest team in the league. And for the 383473773734734th time on this site, the Rangers, as the "southern" most team in the league, were also at a disadvantage, since talent rights were based on where a player lived. That's why Montreal and Toronto dominated so much in the early days of the NHL. (Detroit too, and they are literally a stone's throw from Canada.)
If you're a regular reader here, I don't have to sell you on my knowledge of Rangers history. This 1950 SCF piece that aired on the NHL Network on Sunday night, I have already seen previously and on multiple occasions. Truth be told, I'm disappointed in it. Half of this thirty minute special covers the semifinals, with only about 10 minutes of TV time dedicated the actual 1950 SCF. All I have to say is this – if the NHL Network has these highlights, do they have copies of these games in full? That's what I want to see.
The reason I bring this all up, is because friend of the blog (I even have his blog linked in the RANGERS LINKS tab of this site) Derek Felix, tweeted out the following, after seeing this footage for the first time:
Here is what I learned. The 1950 New York Rangers should've won the Cup over the Detroit Red Wings despite playing their home games in Toronto.

— Derek Brandon Felix (@BattleofHudson) March 23, 2020
Derek and I would then later have a friendly debate about this topic on Facebook. While I don't agree with Derek's opinions here, he has every right to them and he does a good job with his site.
I don't know why, but when Derek was trashing the 1950 NY Rangers, I was irrationally riled up. Maybe it's this quarantine. Maybe it's my love and affinity for history. Whatever the case, I felt Derek was 100% wrong.
Derek's point was this – the Rangers blew a two goal lead in Game 6 and in Game 7 of that Stanley Cup Final, thus they choked and blew that whole season. I get where he's coming from, but I don't agree with him.
That said, look at the standings of that six team season.
The Rangers were the last seed to qualify for the playoffs that year, with 67 points. Detroit finished first that season, with 88 points.
In the 1950 playoffs, the Rangers shocked the hockey world, when they steamrolled the Habs, winning the series 4-1. Detroit would beat Toronto, in a Game 7 overtime, for the right to meet the Rangers in the 1950 SCF.
In the 1950 SCF, the Rangers would take a 3-2 series lead, after two consecutive overtime victories in Games 4 and 5.
Worth mentioning, prior to this series, the Wings were in the SCF the previous two seasons. The Rangers only had one playoff appearance in the seven seasons prior to this series. This was an era of no free agency and an era where World War II crippled the Rangers.
To just give you a bigger picture of the league at the time, when it came to single-season leaders in goals in 1949-1950, NY Ranger Edgar Laprade was 12th in the league, a six team league mind you, with 22 goals.  Detroit had four players in the Top 10 in this category. (Howe/Abel/Couture/Lindsay.)
When it came to total points in the league, Lindsay, Abel and Howe, in that order, finished 1-2-3 in the league, with 78, 69 and 68 points respectively. Edgar Laprade and Tony Leswick, would tie for 17th overall in the league for points, with 44 points.
However, it would be NY Ranger goaltender Chuck Rayner winning the Hart Trophy this season, the second time a goaltender had ever won league MVP at this time. (Roy Worters was the first goalie to win the award, in 1929.) And to just give you some frame of mind here, only five goalies have won the Hart Trophy after Rayner. (Rollins/Plante/Theodore/Hasek/Price.)
When you look at the league and the Rangers in 1950, Chuck Rayner not only pulled off one of the biggest carry jobs in New York Rangers history as a goaltender, he pulled off one of the biggest carry jobs as a goaltender in NHL history; a carry job NHL fans wouldn't see again, until the days of Dominik Hasek.
While yes, the Rangers were up 3-2 in the series and blew two goal leads in both Game 6 and Game 7 of this series, the team was brought to the Stanley Cup by Chuck Rayner. To say the Rangers "choked" or "blew" the series would be ignorant. Detroit was the much better team, hands down. Detroit was led by multiple Hall of Famers that season, a season where Sawchuk was a back-up goalie in! Rayner was the best player in the series, and if it weren't for a Don "Bones" Raleigh Game 7 double overtime shot going off the post, Rayner would've gotten the rafter treatment from the Rangers.
When you look at the two teams overall, the Rangers did play well enough to win, but you play 60 minutes. Detroit was the superior team and was able to prevent an upset. And that's what it would've been had the Rangers won the Cup that year – an upset.
After all, in an era where team rosters pretty much stayed the same, the Rangers wouldn't make the playoffs again, until six years later. The Red Wings would qualify for the playoffs in nearly every season of the decade, sans the 1958-1959 season. The Wings would go on to win many Cups during this time. The Rangers wouldn't sniff the Stanley Cup Final again, until 1972.
Perhaps the Rangers let an opportunity slip by their fingers, but all in all, the far superior team won the Stanley Cup in 1950. For the Rangers, it was another season of "woulda, coulda, shoulda", with one wondering what would've happened if the Rangers ever played playoff games at home during this era.
---
That about wraps up this manifesto. As far as the next blog, I'll return sometime later in the week, as long as I don't get the call to return to work. Something has to give here, we can't be out of work forever.
I also want to throw out some plugs here. I haven't got a chance to listen to either podcast yet, as I wasn't aware of them until they aired, but Steve Napolitani, of the M$G Networks, has thrown his hat into the Rangers podcast ring. You can listen to his new show, by checking out:
Who's better you? Spoiler alert, Kenny is Episode 2! Look for it tomorrow on @CheckonMic Podcast. https://t.co/CeG11C73H1 https://t.co/1GrEIRrwBK

— Steve Napolitani (@Stevenapolitani) March 23, 2020
The returning champions, Jim & Eddie of The BSU Show, released a new episode today. I'm going to call Jim out here. Let me know when you're doing a show! I'm breaking balls here of course, but they did a show live on Monday, after announcing they would do so four hours earlier in the day. I need more lead time here! (I can't lie: I was finishing binge-watching the old "JOHN ADAMS" series, and wasn't checking my phone for social media updates.)
Anyway, here's their new episode:
I also have to say this. While I have a YouTube account, I only use it to listen to music. That said, BSU on YouTube makes them easier to plug and easier to watch.
Next blog, we'll look at the Rangers vs Stars game from 2/6/2009 and cover whatever news that comes our way. If you have a topic suggestion, feel free to shoot in your ideas. (This excludes Eddie S., who always gives me horrible topic ideas!)
Until then, thanks for reading and as always…
"LET'S GO RANGERS!"
Sean McCaffrey
BULLSMC@aol.com
@NYCTHEMIC on Tweeter