NOTE: This is a very media heavy blog, so just give this page a second or two to load. As always, I could break this up into 9867789678967896 different updates/blogs, but I rather give you the most amount of content, ad-free, for your one click!
Greetings and salutations everyone and welcome to another blog here on BlueCollarBlueShirts.com. As I write these words, we are now approaching the two month mark of the George Romero inspired "this shit", which for you non New Yorkers, means the corona virus.
In tonight's manifesto, I have a book review for you, never-before-seen material from a Frank Boucher Hall of Fame induction ceremony, Ranger alumni interview recaps and I'll rundown some defining moments, through losses, in NY Ranger franchise history. Of course, I'll also have a mini-rant on Lundqvist at the end of this too! In other words, this will be another monster of a blog, but hey, you got probably a week or so to read it before my next update!
Before jumping into everything, I'd like to thank everyone that wrote in and responded to my last blog, in regards to my buddy Sabrina: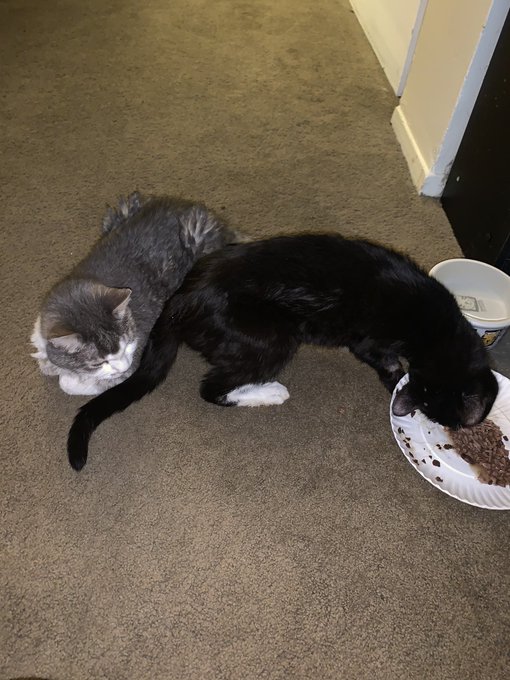 One of the good things about doing this blog, is connecting with you, the readers. When I posted the story about Sabrina in my last blog (linked below) I got two emails from readers, who saw their pets go through the same exact thing that Sabrina is going through right now. Both emails left me with hope for Sabrina to recover and have a full life.
As mentioned last blog, after a ruptured ear drum, caused by an infection that my original vet did not see, Sabrina's coordination, motor skills and sight were all diminished. She also tilts her head badly and can't keep her head upright, due to the ruptured ear drum. While my new vet told me a full recovery was possible within two weeks; two readers told me that both of their pets made a full recovery, from the same exact infliction, within a 6-8 week period of time. That's all I can hope for now.
As it stands, and as I write these words, Sabrina has been back home for a week. She's still moving slow, still has blindness issues and still flops down from time-to-time. However, I can see a little improvement day-to-day, and hearing from readers, who had similar issues with their pets, has been very encouraging. While she will still need medication, three times a day, until whenever she can overcome this, it is my goal to help her get over this and have her jumping around all over the place once again.
Thanks again for all your comments about this.
Moving along, in case you missed the original Sabrina story, and my other most recent blogs, you can find them all linked here:
---
---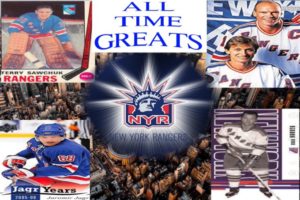 ---
---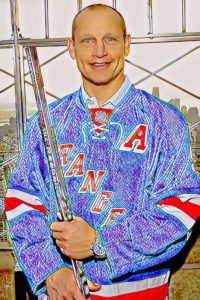 ---
And finally, in my last piece of material before jumping into everything New York Rangers; the latest on the league and the corona virus.
As I've been saying since day one on this blog, ever since "this shit" started, NO ONE KNOWS what will happen. That theme continued to exist this week. However, whenever a prominent NHL reporter, like say a Bob McKenzie, a Darren Dreger or any other NHL reporter from Canada says something or suggests an idea, people go bonkers.
One news item that set off Rangerstown, USA this week, was the fact that the NHL may explore an idea, where the NHL draft will be held before the Stanley Cup Final this year. Under these parameters, the Rangers would be a draft lottery team, but due to their positioning, would not be able to finish with a Top 5 pick. The amount of hysteria this caused was laughable, because, and say it with me again folks – "NO ONE KNOWS!"
Until the CDC and governments give their okay to the NHL, and other sports leagues, to resume play, no one knows what will happen. There can be contingency plans and ideas, but again, NO ONE KNOWS, when any sort of approval, if any, will be given. As recapped last blog, Dr. Fauci, who is somewhat the face of this corona virus in America, suggested last week that some leagues may be forced to halt operations on their current seasons. I can't say it enough – NO ONE KNOWS!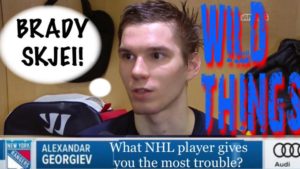 As far as the upcoming NHL draft, whenever that will be, I can't get twisted out of shape about it, because, yes once again, drum-roll please, "no one knows."
I'll say this, if the NHL Draft is to occur before the 2020 NHL Stanley Cup Playoff Tournament, should that tournament occur, I much rather see the Rangers in a wide-open, up-for-grabs, Stanley Cup Tournament, than have a Top 10 draft pick.
As outlined in past blogs, I don't see a reason to continue the regular season. (Check my blog from several updates ago, on why I feel if a Cup Champion is crowned, why there would be no need for an asterisk either.) When it comes to the NHL Draft, let Ottawa, New Jersey and Detroit have their day in the sun. There is no reason for those players, their staffs, their fans, and anyone & everyone else associated with these current bottom-of-the-barrel franchises, risk getting sick, by playing either meaningless games or spoiler games. Just go straight to the Stanley Cup tournament, using the format I presented several blogs ago.
What will always drive me nuts about Rangers fans, especially these "TANK" morons, is that if the Stanley Cup Playoffs are to occur, I truly believe that the Rangers would have a good of a shot, as any team, of winning the whole damn thing. Father Fink your tank and draft pick!
I'm not saying that the Rangers will hoist the Cup in 2020, in the event the playoffs are played. What I'm just saying here is that I wouldn't write the Rangers off. I think a lot of things would favor the Rangers if the playoffs do commence, due to them being the youngest team in hockey, which in theory, should give them a leg-up in stamina. And hell, a 100% Igor Shestyorkin could give the Rangers all the juice they need.
And really, as we've seen every year, ever since the Stanley Cup playoffs were conceived, upsets always occur in the tournament. Must I remind you of last year, when the biggest Stanley Cup Playoff upset in history took place, when the Columbus Blue Jackets, in the first round, swept one of the best Presidents' Trophy winning teams of the modern era, right out of the playoffs, in the Tampa Bay Lightning?
If you're one of these bungholes crying about the Rangers and the NHL draft, you have your priorities messed up. Jeff Gorton has this team moving in the right direction, and I much rather see this team in the playoffs, if only to get this new core some playoff experience. I can't adopt a loser mentality. I want to see the Rangers win and move forward. A playoff spot is much more valuable than a draft pick, especially with some of the malcontents and busts the Rangers have drafted in this century.
On Tuesday, May 5th, I was having a conversation with Frank Boucher's grand-daughter, the very often mentioned on this site Frankie Baird. (More on her in the next segment of this blog.) Mrs. Baird lives in Kemptville, Ontario, a town which is about a 20-30 minute drive to Canada's capital, which is Ottawa.
During the course of this corona virus stuff, all of my writings have come through a New Yorker's perspective, because after all, I'm a New Yorker and the Rangers play in New York. When it comes to the corona virus and the league, I have looked at it through the eyes of both as a New Yorker and as an American. I have not yet viewed this pandemic through the eyes of a Canadian.
As we all know, the NHL's roots are in Canada, the league has offices there, and as it stands right now, if a Stanley Cup Playoff Tournament was to be played, several Canadian franchises would be featured in that tournament.
In Kemptville, where Mrs. Baird lives, the corona virus isn't as damaging as it is here in New York. Of course, the reasons for this is kind of obvious – NYC has the biggest population per square foot in North America, has more immigrants (especially Asians & Chinese people, with China being the country where the corona virus emanated from) and unlike in NY and in many of their suburbs, many people from Mrs. Baird's town are self-sufficient/farmers and don't live on top of each other like they do here.
While I don't want to go down a rabbit hole of discussing US politics vs Canadian politics, in Canada, there isn't as much contempt and "agenda negativity" for Trudeau, as there is here in America for Trump. While Trudeau has his detractors, truth be told, Trudeau isn't baiting his detractors, by going to war with them on social media, as Trump does. (And let's face it, even a Trump supporter like myself can admit that I feel Trump revels in it and enjoys "trolling" his haters.)
The reason I bring all of this up, is because in my recent blogs, I've provided Trump and America updates, in regards to the NHL and the corona virus. To compare, I wanted to share a link from Sportsnet.ca (Think an ESPN of Canada, with TSN being the other comparison) in regards to Trudeau, Canada and the corona virus.
Here's the story that was featured on Sportsnet, which was written on May 3rd: https://www.sportsnet.ca/hockey/nhl/trudeau-nhl-players-need-follow-quarantine-season-resumes/
Here's a snippet from that Sportsnet.ca article, which was written by the Canadian Press:
The NHL could face another hurdle if the league decides to continue the 2019-20 season in the near future — getting non-Canadian resident players across the border to join their respective teams.

Prime Minister Justin Trudeau said Sunday that players would — at a minimum — need to follow quarantine protocols if they were to arrive in Canada while the border remains closed due to the pandemic.

"I think it's a question we'll have to look into," Trudeau said in a press briefing. "Certainly at a strict minimum, anyone who arrives from another country will have to follow all the rules of quarantine in an extremely strict manner, but we're not there yet in our discussions with the NHL."

"We recognize that it's a possibility, but it depends on an enormous amount of things, and I don't want to speculate on this until there's more discussion."

The Associated Press reported earlier this week that Edmonton and Toronto were being looked at as possible "hockey pod" cities that could host the remainder of the NHL season during the summer months. Games would be played in air-conditioned arenas without fans.

A person familiar with discussions told The Associated Press that the most aggressive timetable would have players returning to their home rinks as early as May 15, followed by a training camp and possible exhibition games in June.
With the suggested time-table of a quarantine being 14 days, this would be just another hurdle for the league to overcome, in the event that games are able to resume.
And now, let's talk about my favorite topic on this site – New York Rangers history.
(After all, unlike other Ranger blogs and podcasts, I don't want to waste my time talking prospects and "what-if's". I mean, just this week, I saw several of these people talking and wasting a lot of white space on their monitors, about how the Rangers were going to sign Mikko Lehtonen, a Finnish defenseman that's tearing it up in the KHL. What happened? Lehtonen signed with the Toronto Maple Leafs last week.)
---
For new readers who may stumble across this blog, I don't want to bore my long-time and regular readers with another one of my long drawn out introductions about Frank Boucher and my mission to see his number retired by the New York Rangers. You can find all that stuff here: https://bluecollarblueshirts.com/retire-frank-bouchers-7/
I will say this – quite often, I'm asked why do I "hold a torch" or spend so much time writing about players from the annals of NY Rangers history? My answer – I love and respect history. And really, who else is keeping these names alive? Just because you didn't see something happen, it doesn't lessen the impact of what happened in the past. And perhaps this is very "nerdy" of me, but I enjoy learning and understanding history, whether it be hockey, American or world related.
I'll get into this in another segment of tonight's "Magna Carta" of a blog, but I usually see this stuff whenever it comes to the name of Henrik Lundqvist and his place in NHL history, in regards to the topic/debate of the greatest goaltenders of all-time. Newer and younger fans blow off guys like Terry Sawchuk, Tony Esposito, Gump Worsley, Jacques Plante and others, just because these fans didn't see them play. Of course, their logic is flawed and hypocritical, because they will acknowledge guys like Bobby Orr, Wayne Gretzky and Gordie Howe, in regards to their place in NHL history. Again, the Cult of Lundswiss is very strong in their beliefs!
On Tuesday, May 5th, I checked my mail and saw a package with a return address listed to Frankie Baird. Ever since our meeting last year (and after years of email correspondence) we've exchanged letters. That said, I wasn't expecting anything from her. I had no clue what to expect, but I was excited to see what she sent.
In the package (pictures coming below) Mrs. Baird sent me a program from the North Grenville Hall of Fame induction ceremony, where the city of Kemptville and the municipality of North Grenville posthumously inducted Frank Boucher. You can read Frank Boucher's bio, from that induction ceremony, by visiting: https://kemptvillesportshalloffame.ca/inductees/frank-raffles-boucher/
Inducting Frank Boucher into this HOF, is a person I've mentioned from time-to-time on this site in the past, in ex-NY Rover Sam Gaw. (The Rovers once were a Rangers affiliate which were established in 1935 and played in the Eastern League. The Rovers would eventually cease operations in 1952, with several failed "one-and-done" comebacks in later years. In the Rovers heyday, prior to and into the Original Six era, if you played well there, you usually would earn a call-up, or at least get a look, by the NY Rangers.)
Sam Gaw, who passed away on February 28th of this year , is also a fellow inductee of this Kemptville Sports Hall of Fame. In his later years, he would reconnect with the Boucher and Baird families and relegated tales of the old days to the family. During the last few years of his life, Mrs. Baird would share with me some of the stories Gaw shared with her.
To put a personal perspective on this, just imagine your grandparents or someone else from your family, who passed away. You may have not known all the in's and out's of their life. For the Baird's & Boucher's, Sam Gaw was a gateway and a source, who knew a ton of information about their relative. Sam Gaw was able to share a plethora of stories about Frank Boucher. Unfortunately, while Gaw may have taken some stories of the "old days" to his grave, fortunately for Mrs. Baird, Gaw was able to shed a ton of light on her grandfather. I think we can all appreciate the human element here.
At this time, I'd like to share pictures of the program, which also include Gaw's induction speech of Frank Boucher: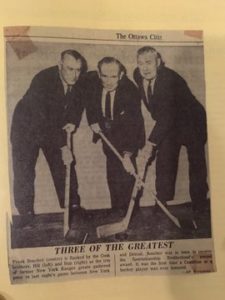 Once again, I'd like to thank Frankie Baird for sharing this unique program with me. It's a nice little artifact of hockey history, and a new prized possession in my NYR memorabilia collection.
RIP Sam Gaw.
---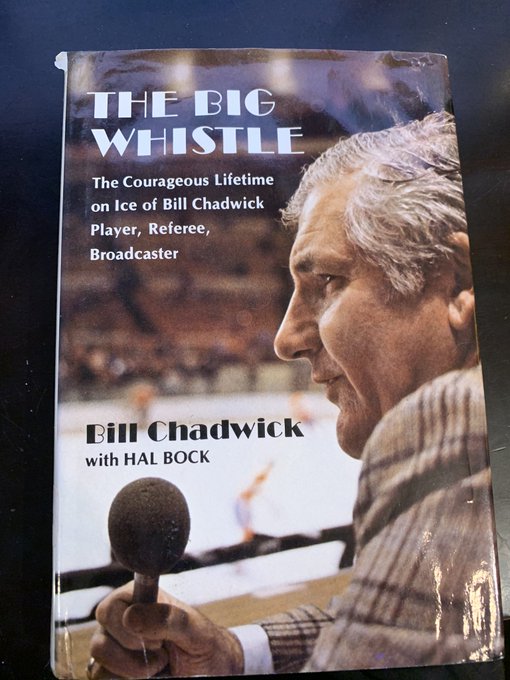 While reading and writing are obviously a passion of mine; during this corona virus, the bulk of my free time has admittedly been dedicated to my television and Amazon firestick. If there is a hot new show on Netflix or on Amazon, I've probably seen it. (I don't think I know anyone who has Hulu. Does Hulu have any good original shows?)
After finishing all six seasons of "Schitt's Creek" the other day, I made it a mission of mine to catch up on some of the books that were piling up on my desk. First up – "The Big Whistle", the autobiography of Bill Chadwick. (Next up on my list, Ken Dryden's new book on Scotty Bowman.)
When it comes to Bill Chadwick, the first ever American referee to be inducted into the NHL Hall of Fame, to Ranger fans, he's most famously known for his color analyst work, while doing Ranger games, on radio, and later on television, from 1967-1981.
It's also important before continuing here, to mention that this book was published in 1974, so perhaps the most famous thing Chadwick is known for, while calling Ranger games on television, hadn't occurred yet, with Chadwick's famous quote of, "SHOOT THE PUCK BARRY!" (Ironically enough, I have a Barry Beck update for you later on in this blog!)
Of course, due to the publication date, Chadwick wrote this book "in the moment", rather than this being a complete career retrospective. That said, Chadwick discusses his playing days and his days as an on-ice official/referee.
When it comes to Bill Chadwick, going into this book, I had limited knowledge of him. I knew the major talking points and facts, but I was born a year after he retired from calling Ranger games on TV. While this book is brief (it clocks in at under 160 pages) this book is full of great information, not only about Chadwick's career, but about the league before expansion.
Like most autobiographies, Chadwick talks about growing up in New York City and how he got into hockey. Being a New Yorker and knowing about the places he was talking about, I was shocked to read that Jamaica, Queens, was once a place where hockey thrived in NY. Chadwick would then talk about playing in three different leagues in his formative years, even changing his name to be eligible to play for different leagues and teams.
For NHL fans, without an allegiance to the Rangers, Chadwick is known for being the "blind" referee. A freak accident caused complete blindness in one of Chadwick's eyes. While Chadwick could no longer play baseball (and in the book, Chadwick talks about not only playing hockey at M$G, but playing baseball at Yankee Stadium) Chadwick was able to resume his hockey career. However, a near-miss to his good eye, which would've caused 100% blindness for Chadwick, would eventually lead to Chadwick trading in his hockey sweater for a referee's shirt.
Once becoming a referee in the Eastern League (see the stuff on Sam Gaw above) where he officiated many a Rover game, Chadwick, in his early twenties, was promoted to officiating NHL games, with the backing and support from Red Dutton (NY Americans) and then NHL President, Frank Calder. At the time of his promotion, Chadwick, who started off as a lines official, would eventually become one of only three referees in a seven team, and soon-to-be six team league. (The NY/Brooklyn Amerks would eventually fold after World War II. For more on the Amerks, check out: https://bluecollarblueshirts.com/bkamericans/  )
Chadwick, who was inducted into the Hall of Fame in 1964, is known as the man who introduced hand signals, when calling penalties, into the game. Chadwick, who got his start as an official through former Rovers coach & Eastern League President Tommy Lockhart, was told by Lockhart "to keep his hands out of his pockets". Chadwick, not knowing what to do with his arms, decided to call infractions with his arms. Through this new innovation, these signals still exist to this very day.
As Chadwick talks about his career, as one of the premier officials in the league, Chadwick also talks about all the personalities, such as the owners, the coaches and the players from that time. Of the people that Chadwick respected in their roles, but detested personally, included guys like Rocket Richard (MTL) and Jack Adams (DET). The person that Chadwick couldn't stand the most, was "Old Man Norris".
Whether it was due to his Rangers affiliation at the time of the book's release or something else, Chadwick, throughout his own story, was very complimentary of Lester Patrick. That said, Patrick was long deceased by the time this book came out.
And since Frank Boucher is always a topic on these blogs, Chadwick did mention Boucher in his book, but used Boucher's name negatively, when talking Boucher's run as an authority figure, in comparison to Lester Patrick. Chadwick felt that Boucher was never the personality or hockey man that Lester Patrick was. (Chadwick did commend Boucher's game as a player though.)
I've talked about Boucher's run as a head coach and general manager on these blogs before. In short, Boucher won a Cup as a HC in his rookie year, during the 1939-1940 season, then took over a team that Patrick either sold or traded off, due to the events of World War II, where Patrick thought hockey would be suspended. The NHL continued to run during WWII, and in turn, Boucher inherited a decimated team, a team that lost all of their best players because of the war. (Also worth mentioning, while the two would later reconcile in Lester Patrick's dying days, Boucher and Patrick feuded with each other & had an icy relationship for about a 15 year period. Chadwick was partial to Patrick, and that could be the source of his comments on Boucher. Yes, I know, another long Boucher tangent on these blogs!)
Chadwick would leave the stripes in 1955, on his own accord. According to Chadwick, the NHL offered him more money and an easier schedule, but Chadwick wanted to be closer to home for his family. Chadwick found a job close to his Long Island home and would remain there, until the Rangers came to him with the job in broadcasting.
What's ironic about Chadwick and his career, where he was known as both a referee and as a broadcaster, was that Chadwick could've gotten more mileage in both jobs. Chadwick was in high-demand as a referee when he retired and no amount of money offered to him would keep him at that job. When he left broadcasting in 1981, Chadwick was only 66 years old. In comparison, current Rangers broadcaster, and a Hall of Famer in his own right, in Sam Rosen; Rosen will turn 73 years old, in August of this year.
Since the book was written only 7 years into Chadwick's run as a broadcaster, with Barry Beck later being the Ranger Chadwick's name is most attached to; the second most famous story during Chadwick's time as a broadcaster had occurred at the time of this book's publication. That incident was when Chadwick called out Gene Carr, when Chadwick said, "He couldn't put the puck in the ocean off a pier!" Less than a year later, Carr was sent packing!
At this time, here are several pages of the book. All ownership of these photos are courtesy of Hawthorn Books. I am assuming they won't sue me about sharing their 46 year old content! That said, let me roll the dice here, and share with you some pages from this book, without expressed written consent! (Truth be told, I don't even know if Hawthorn even exists anymore and have no way of contacting them.)
Here we go:
#TheBigWhistle #nyr pic.twitter.com/ozIdGQJ1bg
— BlueCollarBlueShirts (@NYCTheMiC) May 5, 2020
I imagine this area of Manhattan was nicer then than it is today #TheBigWhistle #Nyr pic.twitter.com/Ixqa0nRfGP

— BlueCollarBlueShirts (@NYCTheMiC) May 5, 2020
Hockey in Jamaica, Queens #TheBigWhistle #Nyr pic.twitter.com/enwWHOtXvv

— BlueCollarBlueShirts (@NYCTheMiC) May 5, 2020
Chadwick talks $ and how In high school, he played baseball at Yankee stadium and hockey at MSG. Not shabby. #TheBigWhistle #Nyr pic.twitter.com/eNY6rs5gK1

— BlueCollarBlueShirts (@NYCTheMiC) May 5, 2020
After a scare to his good eye, Chadwick exchanged a sweater for the proervial zebra stripes #TheBigWhistle #Nyr pic.twitter.com/oWyk6jzU0n

— BlueCollarBlueShirts (@NYCTheMiC) May 5, 2020
Chadwick invented referee hand signals in hockey #TheBigWhistle #Nyr pic.twitter.com/H4UzgAvDhI

— BlueCollarBlueShirts (@NYCTheMiC) May 5, 2020
This book was written in 1974, but some things never change! #TheBigWhistle #Nyr pic.twitter.com/Xt7T0FWAJD

— BlueCollarBlueShirts (@NYCTheMiC) May 5, 2020
#TheBigWhistle #Nyr pic.twitter.com/hBBCT28iB1

— BlueCollarBlueShirts (@NYCTheMiC) May 5, 2020
#TheBigWhistle #Nyr pic.twitter.com/dHwQX0AnXA

— BlueCollarBlueShirts (@NYCTheMiC) May 5, 2020
World war 2 #TheBigWhistle #Nyr pic.twitter.com/Zd4AhWOHp6

— BlueCollarBlueShirts (@NYCTheMiC) May 5, 2020
The legendary King Clancy #TheBigWhistle #Nyr pic.twitter.com/1UJ2kwufIo

— BlueCollarBlueShirts (@NYCTheMiC) May 5, 2020
Chadwick wasn't liked in Chicago, where fans even threw false teeth at him #TheBigWhistle #Nyr pic.twitter.com/6ZYdPnFhvE

— BlueCollarBlueShirts (@NYCTheMiC) May 5, 2020
Chadwick talks all the coaches and gm's during his run as an official
#bigwhistle #nyr pic.twitter.com/f50AEfdEEI

— BlueCollarBlueShirts (@NYCTheMiC) May 5, 2020
Ask David Quinn about this #bigwhistle #nyr pic.twitter.com/5HxQQ7mXB9

— BlueCollarBlueShirts (@NYCTheMiC) May 5, 2020
Wild fans #bigwhistle #nyr pic.twitter.com/oc7qNMe2lB

— BlueCollarBlueShirts (@NYCTheMiC) May 5, 2020
Muzz Patrick #bigwhistle #nyr pic.twitter.com/WRsYo0DL4H

— BlueCollarBlueShirts (@NYCTheMiC) May 5, 2020
Players from Chadwick's days #bigwhistle #nyr pic.twitter.com/Iltht2H0NV

— BlueCollarBlueShirts (@NYCTheMiC) May 5, 2020
Family is why Chadwick hung up the whistle #bigwhistle #nyr pic.twitter.com/CNAiD2FpU9

— BlueCollarBlueShirts (@NYCTheMiC) May 5, 2020
Despite Emile Francis, at 93, being alive today, the @nyrangers refuse to honor him, like most Hall of Famers from their history. #nyr pic.twitter.com/zRvQoTmHao

— BlueCollarBlueShirts (@NYCTheMiC) May 5, 2020
Ironically, the @LIRR still uses the same cars as they did back in the 1970's #bigwhistle #nyr pic.twitter.com/JvDwjelEie

— BlueCollarBlueShirts (@NYCTheMiC) May 5, 2020
Not every broadcast was homecooking #bigwhistle #nyr pic.twitter.com/GH0NublI5f

— BlueCollarBlueShirts (@NYCTheMiC) May 5, 2020
GAG line and Park #bigwhistle #nyr pic.twitter.com/zUCvsBRe9k

— BlueCollarBlueShirts (@NYCTheMiC) May 5, 2020
In conclusion, "Big Whistle" is a quick and brisk read, full of many stories that historians and fans will enjoy.
Obviously, while this book is no longer in print, you can find used copies of the book either on Amazon or on eBay.
---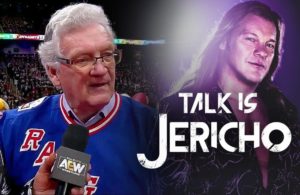 As I've talked about on this site in the past, I once promoted wrestling shows for ten years. To this day, while I don't really watch wrestling the way I used to, I have found great enjoyment in the "Keepin' It 100" podcast, as they not only talk wrestling, they talk everything else, such as sports, politics, movies and anything else you can think of. You can find that podcast here: https://podcasts.apple.com/us/podcast/keepin-it-100-with-konnan/id1130710911
To this day, "Keepin' It 100", which I'm a day one listener of, is a must-listen whenever they drop a new episode. While knowing about wrestling helps, you really don't need to know or care about wrestling to enjoy their podcast.
The "Keepin' It 100" podcast, which just celebrated 200 episodes, has featured ex-Ranger Teddy Irvine regularly on their podcasts, throughout their near four-year history of doing their show. In the history of the podcast, Irvine has an on-going feud for the show, with former WCW wrestler, Disco Inferno. Their stuff is highly entertaining, especially whenever Irvine refers to Mr. Inferno as a "wimp"!
Obviously, and I've talked about this a few times in the past, where I even attended a charity game at M$G featuring the two, where they had a faux hockey fight during the game, Teddy Irvine is the father of Chris Jericho, who is a wrestling Hall of Famer in his own right. Due to Irvine being the father of Chris Jericho, it led to Irvine's spots on "Keepin' It 100", which then led to Irvine being inducted into the "Keepin' It 100" Hall of Fame. And for those who don't know, and are a questioning a podcast's right to have a Hall of Fame, all of this stuff is done "tongue-in-cheek" and is entertaining.
On one of the new episodes of "Talk is Jericho", which shocker, is hosted by Teddy Irvine's son, champion wrestler Chris Jericho, Jericho interviews Teddy Irvine. While they open the interview talking and laughing about Teddy Irvine's contributions to the wrestling world, the podcast quickly turns into everything hockey, with Irvine's days with the Rangers as a featured topic. You can listen to the show here: https://podcasts.apple.com/us/podcast/talk-is-jericho/id767016946?i=1000472490577
While Chris Jericho has a limited knowledge of hockey, or at least the history of hockey, he was able to lead his father into a great discussion about Irvine's career and the legends that Irvine played with.
One thing that Teddy Irvine said on the show, that really stuck with me, is how he, and other prominent hockey men, consider the line of Teddy Irvine, Pete Stemkowski and Bruce MacGregor, to be the greatest third line in NY Rangers history.
That had me thinking – is this true?
To take the task of dissecting and examining every Rangers third line in history would be a massive undertaking. That said, when it comes to the Original Six era, and the early days of the Rangers existence in the league, teams didn't roll out four lines like they did today. In fact, many teams relied on two lines, and with several guys giving the top six a breath from time-to-time. Hell, there wasn't even a third line when the Rangers first came around in 1926! It wasn't until the league grew and the game changed, where third and fourth liners would gain prominence. In fact, in the early days where third line players worth to a club first came to a head, most of those third liners were checkers and used to defend the best players on the opposing team.
When it comes to the Rangers as a franchise, they achieved the bulk of their Stanley Cup success in their first 14 years, winning the Stanley Cup three times. In each of those Stanley Cup victorious seasons, the top two lines dominated. Whether it was the Bread Line that won the first two Cups or the Hextall/Lynn Patrick/Phil Watson line of 1940, for the most part, the third line players of that time couldn't compare to the success that Irvine/Stemkowski/MacGregor would go on to have, in an era where Cup contending teams needed a strong third line to complement the top six forwards.
And when you really think about it, Stemkowski, the centerman of that line, perhaps scored the biggest playoff goals, in seasons where the Rangers did not win the Cup in. Everyone knows about Stemmer's 1971 triple overtime Game 6 goal against Chicago, a series that the Rangers ultimately lost.
When you look at the history of the Rangers, aside from their Stanley Cup wins prior to expansion, the Rangers are known for several eras, with the Emile Francis era, prior to the 1994 win occurring, being the most famous of the lot. To this day, not only are the Emile Francis Rangers considered one of the greatest Ranger teams to never win a Cup, these Francis teams are also considered to be one of the greatest teams in NHL history to never win a Cup during their run.
Say what you want about the Lundqvist Era, that's now a straw on a camel's back from being officially over; the Lundqvist Era teams, while having a modicum of success, never had the talent up-and-down the roster that the Francis teams had. (Of course, the salary cap and a league now focused on parity are reasons why this fact is true.)
Just think about it. During the Irvine/Stemkowski/MacGregor third line run under Francis, you had Gilbert/Ratelle/Hadfield on the GAG line. You had the second best defenseman in the league, in Brad Park. You also had a Hall of Famer in net, in Eddie Giacomin, who won a Vezina during this time, with his partner Gilles Villemure. While nothing against the Lundqvist Era of Rangers, who play in a salary cap era, the talent level between these two eras obviously favors these Emile Francis Rangers.
After the end of the Emile Francis Era of Rangers, we went into the "Hockey Sock Rock" era of Rangers, which then led to an era where the disgusting Islanders won a slew of Cups. After the 1994 Rangers Cup win, which saw Mike Keenan alternate his line-up, we then went into the Dark Ages of Rangers, which then would lead to the hard salary cap era of Rangers. In the salary cap era of Rangers, head coaches John Tortorella, Alain Vigneault and current HC David Quinn, would always tinker with their lines. During Irvine's days on the third line, he had a longer run (3 years, which is a long time when you think about it) with his linemates, than Ranger third liners that followed him.
When you go through the HockeyDB.com or Hockey-Reference.com websites, the third line trio of Irvine/Stemmer/MacGregor, not only were strong defensively – they also put up points. While it's tough to compare eras, because of all the changes, such as rules, gear, salary caps, expansion and everything else, for their time, this Rangers third line was a beast to be beckoned with.
So in conclusion here, is this Rangers third line the best third line in history? I'd be hard-pressed to figure out another third line that was better in any other era of Rangers history. More on these "Fat Cat" Rangers as we move along.
---
As we continue this blog featuring stories on the Rangers alumni and Rangers history, as usual on this site, as I now look at Ranger podcasts of today, I once again turn to the reigning & defending champions, in "The Blueshirt Underground Show".
In an effort to fill time and have something fun to debate about, like everyone else, BSU took a different spin on the "make up a list and have people talk about it" idea, as they are currently running a "64 Worst Moments in Rangers History" tournament, using a March Madness style of bracketing.
In their latest episode, BSU went through several first round match-ups and determined some winners. You can watch the show, which may be the longest show in BSU history, by clicking the video below:
While I pride myself on not "copy-catting" anyone else, nor do I want to horn in on what BSU is doing, one thing that I did notice, as the BSU hosts went through their first round pairings, is how big losses have been big winners in their first round. (The 1992 & 2015 NYR playoff losses moved into the second round, in the BSU tournament.)
When watching the show, it had me thinking. In a 93+ year franchise history, with only four Stanley Cup victories to their name, the Rangers have provided an ample amount of heartbreak over a near century's worth of time. However, what is the absolute worst loss in history? How is any loss worse than the next? I don't think you can point to one particular loss, and claim it to be the worst loss in team history.
In addition, while fans and players from eras ago are now long deceased, if those people were alive today, they would say the losses they experienced, were just as bad, if not worse, than the most recent heartbreaking loss the Rangers franchise endured, when they lost Game 7 of the 2015 Eastern Conference Final.
For starters, when you look at the worst losses in Rangers history, obviously, the losses considered for nomination, have to be a loss that ended a playoff series. While Lundqvist choking in the final regulation game of the 2009-2010 season, thus costing the Rangers a chance to make the playoffs hurts, truth be told, the Rangers gave up plenty of chances already in that season. There have been losses that crushed the franchise harder than that one.
When you look at the history of Rangers heartbreak in the playoffs, you can directly correlate these biggest losses of all-time to a future changing of the guard.
I should also preface the following by saying, that prior to the Emile Francis era, where Francis demanded every playoff game to be played at M$G upon his arrival, that come the Spring, the Rangers gave up a home ice advantage, due to the more profitable circus in town and had to play "home" playoff games on the road. No one will ever know, but you have to think losing home ice advantage in the playoffs, in an era where home ice truly was an advantage, had to cost the Rangers a Cup or three.
When it comes to the first ten years of Rangers history, while the team did win two Stanley Cups (1928 and 1933), the fact remains that they were still a new team and had another disadvantage – player rights were determined by where a player lived. In other words, under these rules, as the most "southern" team in the league, the Rangers had last dibs on talent, as hockey hot beds such as Toronto, Montreal & Detroit (a stone's throw from Ontario, Canada) had more of an advantage than the newly formed Rangers.
When I think of the first "worst" loss in Rangers history, it has to be the 1937 Stanley Cup Final. After the Rangers won the first game of the series at M$G, the next four games, including the deciding and final fifth game of the series, were all played on the opponent's ice, the Red Wings ice – at the Olympia Stadium in Detroit. Detroit, who had a better record, got an extra home game and that perhaps swung the whole series. Making matters worse, is that prior to this Stanley Cup Final, the Rangers swept the first two rounds, defeating the Leafs and the Montreal Maroons, both by 2-0 series scores.
This loss, like others to come, would also signal the end of a new era. This would be Bill Cook's final season. Early into the next season that followed this Stanley Cup Final, Frank Boucher would retire too. However, a new crop of Rangers would emerge, led by Bryan Hextall and with Dave Kerr emerging as a league-leader. With all the Original Rangers now retired, this new core of Rangers would then go on to win the Stanley Cup in 1940.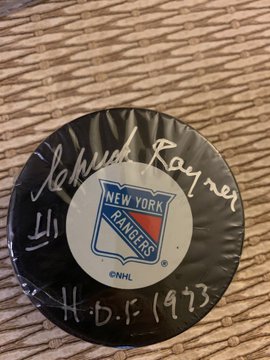 Following the 1940 Stanley Cup win, World War II happened, which led to the end of the Brooklyn Americans, thus ushering in the Original Six Era. Of the six teams still in operation, the Rangers were hit the hardest by the war. Put it this way, Phil Watson, a first liner for the Rangers, and a key part of the 1940 Cup winning team, was sent back to Canada during war-time, and would play for Montreal as a result, before eventually returning to the Rangers.
With the Rangers in a state of despair and struggling to rebuild, it would be goalie Chuck Rayner leading the way. I've written a ton about Rayner before, so I won't do my greatest hits here, but in short, Rayner pulled off the biggest carry job in Rangers goaltending history, winning the Hart Trophy that season. (Under today's Vezina's criteria, Rayner would've won the Vezina that season too.)
In seven game Stanley Cup Final, with the Detroit Red Wings, the Rangers did not have one Stanley Cup Final game at M$G. Instead, the Rangers were awarded two "home" games at a neutral site, in this case Toronto, but by the end of the series, the Rangers would have to play five of the seven games in front of a Detroit home crowd at the Olympia. Just like in 1937, a home game could've made all the difference in the world.
In this series, Don "Bones" Raleigh scored two overtime winners. However, in Game 7, in double overtime, what would've given the Rangers the Cup, a shot from Raleigh traveled a centimeter too high, as it dinged off the crossbar. Minutes after this near game winning goal, Pete Babando, of Detroit, closed out the series, beating Chuck Rayner. The Rangers wouldn't see the Stanley Cup Final again, for another 22 years, as teams like Detroit, Toronto and Montreal built super-teams during this period of time.
When it comes to the next heavy heartbreak in Rangers history, you have to look at the Emile Francis years, which is something author George Grimm did a great job of, when he wrote his book on this era. (For that review, check this link out: https://bluecollarblueshirts.com/efbook/)
There are five losses that really sting during this period of time, and you can debate which one was worse until the cows come home. I must also mention, that during this period of time, the league expanded in size two-fold, with the Great Expansion of 1967. Furthermore, an even playing field was created, through the inception of the NHL draft. And oh yeah, as mentioned, all playoff games were now played at M$G.
During this run, which I talked about in the Teddy Irvine segment, the Rangers featured a ton of Hall of Famers. In the 1971 playoffs, the Rangers lost a crushing semifinal, 4-3, to the Chicago Blackhawks. Many felt that had the Rangers won that series, they would've had a good shot of beating Montreal for the Stanley Cup.
With the loss to the Blackhawks still fresh in their minds, during the 1972 playoffs, the Rangers swept the Blackhawks in the semifinal, leading to a Stanley Cup Final with the Boston Bruins. This was the season where Jean Ratelle got hurt in, although he did rush back to play in this SCF, albeit not at 100%. The Rangers would then lose this SCF, four games to two, and perhaps watched their last best chance at the Cup slip away.
A year later, in the 1973 playoffs, the Rangers would avenge their Stanley Cup Final loss, from the season prior, bouncing the Bruins in the first round, by a series score of 4-1. However, in the semifinal, the Rangers found themselves on the other side of a 4-1 series defeat, losing to the Blackhawks. This was considered a major wasted opportunity at the time, but it was thought that the window was still open for this core.
In what was somewhat a trend at the time, the Rangers once again defeated the season previous Stanley Cup Champions, this time in the 1974 playoffs, by knocking off the Montreal Canadiens 4-2, in the first round of the playoffs. However, in the 1974 playoff semifinal, the Rangers were ousted in a seven game series, by the eventual Stanley Cup Champions, in the Philadelphia Flyers. Who knows, had the Rangers won this seven game battle, perhaps the Rangers could've knocked off the Bruins in the 1974 SCF, as the Flyers did.
A season later, it would all come to an end, as the Rangers were EMBARRASSED and I mean downright and absolutely pissing-in-your-pants-in-front-of-a-large-crowd EMBARRASSED, when they were defeated in the first round of the 1975 playoffs, by the new and lowly NY Islanders. In this best of three first round series, JP Parise scored 11 seconds into overtime, giving the Islanders the deciding game three victory. While the Rangers had come so close in years prior, this was the loss that marked the end of the Emile Francis Era and this core of Rangers.
By the time the 1976 playoffs rolled around, a playoff tournament that the Rangers missed for the first time since Francis had free reign of the organization, Eddie Giacomin, Jean Ratelle, Gilles Villemure, Brad Park, Teddy Irvine, Derek Sanderson and others were all gone. Also gone was Emile Francis himself, who was canned in January of 1976.
What fans and people didn't know then, which they would know three years later, is that Francis set up the next era of Rangers hockey, especially when he decided to move on from Eddie Giacomin and give the barrel to John Davidson.
I know I'm cheating a bit by lumping in all of the Emile Francis years together, but really, you can choose any one of these years mentioned above, and do the "coulda, woulda, shoulda" game. Losing a seven game series and the Stanley Cup Final in 1972 hurt. However, that loss to the Islanders was the final nail in the coffin.
---
As mentioned, with Francis understanding that his core failed, Francis moved on. While Francis wouldn't be around to see what his second wave of Rangers would do, in 1979, just three years after making all his moves, the Rangers would be back in the Stanley Cup Final, for the second time in the decade.
Similar to the more recent Rangers of 2014, this 1979 team was a Cinderella team and a fun team to follow. In the semifinal round of the 1979 playoffs, with the winners getting an all-expenses paid trip to the Stanley Cup Final, the Rangers ousted out the best regular season team of that season – the detested NY Islanders. However, it would be over ten years, before the Rangers would ever beat the Islanders again in the playoffs.
Over time, and with many 1979 Rangers now having podcasts and being part of the M$G Networks, I think even newer fans are aware of what happened in the 1979 Stanley Cup Final, a SCF that would mark the tail-end of the Montreal Canadiens dynasty.
After the Rangers won Game 1 of the 1979 Stanley Cup Final, the Habs would win four straight, winning the series in five games.
To this very day, Phil Esposito, who will also go his grave saying this, believes that had the Rangers not stayed in Montreal after Game 1, a Rangers team known for their partying antics (check out my "Thin Ice" book review, which covered this period of time) would've won this series. Rather than getting out of Montreal, head coach Fred Shero, who was a silent party guy himself, kept the Rangers in town. Whether this cost the Rangers the series or not, who knows, as Montreal had already won the previous three Stanley Cups, prior to winning their fourth straight Cup here in 1979, under the tutelage of Scotty Bowman.
Whatever the case, after this loss, the Rangers wouldn't make the Stanley Cup Final again, until 1994. You may have heard about that year.
---
Post 1994, the Rangers lost in the second round, in both the 1995 and 1996 playoffs. Come the 1997 playoffs, the greatest player of all time was now a Ranger, as Wayne Gretzky was reunited with Mark Messier. In the 1997 playoffs, the Rangers won both the first round and second round, by series scores of 4-1. However, in the Conference Finals, with the winner facing the Detroit Red Wings in the Stanley Cup Final, it would be the Flyers on the right end of a 4-1 series score.
Truth be told, those Wings teams of the late 1990's-early 2000's were stacked. That said, after being destroyed by the "Legion of Doom" Flyers, the Rangers wouldn't see the playoffs again until 2006. More pressing, at that time, was that after this season, the Rangers felt Mark Messier wasn't worth the money, and after a failed flirtation with Joe Sakic, the Rangers never could replace Messier for the next four years. The Gretzky/Messier reunion was short-lived and after this loss, we entered the Dark Ages of Rangers history.
In the final most crushing/worst loss of all time, you would have to fast-forward to the 2015 playoffs, where the Presidents' Trophy winning Rangers, lost the extensively covered on this site, 2015 Eastern Conference Final, to the Tampa Bay Lightning. Prior to this loss, the Rangers came up short in the 2012 Eastern Conference Final and in the 2014 Stanley Cup Final. With 2012 being an abbreviated season and the 2014 run being a Cinderella run where everything broke the Rangers way, until they met the LA Kings; 2015 was the year that the Lundqvist Era of Rangers should've got their Cup. Instead, Ben Bishop outplayed Lundqvist and that was that.
Today, in 2020, with Lundqvist perhaps have already played his last game as a Ranger, the 2014-2015 season was the peak of the Lundqvist Era. The Rangers would never match this success again and just 2.5 years later, after watching Lundqvist embarrass himself in the 2016 & 2017 playoffs, the Rangers would tear it all down, albeit keeping the oldest and most rotted pillar on the team, in Lundqvist himself.
---
I told you this would be a long blog tonight!
In my last podcast update of tonight's doctrine, and I promise not to have too long of a spiel here, Ron Duguay interviewed Rod Gilbert & Barry Beck, in the latest episode of "Up in the Blueseats". You can find the podcast here:
— Ron Duguay (@RonDuguay10) May 6, 2020
Rod Gilbert was the first person Duguay interviewed. The spot was pretty much a plug for Gilbert's charity work. However, it was mentioned that an extended interview would be coming next week, with the man known as Mr. Ranger himself.
In the abbreviated interview with Rod Gilbert, Rod Gilbert, after hearing about the 1994 auction I talked about last blog, approached John Davidson about doing something to raise money for corona virus victims. Gilbert and Brian Leetch will now host a winner and 15 of his or her friends, at Madison $quare Garden, during a Rangers game in the future. The winner and his or her friends will also receive a bundle of autographed items and pictures. Ron Duguay, who is not advertised as appearing during this auction, said he would show up in the suite, whenever this event takes place.
After interviewing Gilbert, Duguay then had a 30 minute interview with former Rangers captain, Barry Beck. This interview was amazing.
One thing I always wanted to know, was about Barry Beck's affinity for Hong Kong, China, where he currently lives. Beck talks about his upbringing around Chinese people and his bond with them. After talking about his early days, Duguay & Beck riff about the Rangers, Beck's playing days and how while the Rangers gave up a lot to get Barry Beck, how Duguay and the Rangers of that time (coming off the 1979 Stanley Cup loss) welcomed Beck with open arms.
Duguay also mentions here, that his favorite coach that he ever played for, was Herb Brooks. Duguay, as he has done in the past, blamed himself for Brooks sending Duguay out of town.
In a follow-up of last week's episode, which covered everything going on with Mark Pavelich, Barry Beck, who was the first hockey person to reach out to Pavelich after Pavelich was arrested, talked about what was going on with Pavelich and all the circumstances surrounding Pavelich's downfall and mental health issues.
In news that may have not be known to many, Beck brings up how the Rangers did not reach out to Pavelich. Instead, after Beck got involved, it was Glenn Healy and the NHL Alumni Association, who came to help out Pavelich. While you have to listen to this for yourself, if you get anything out of this, it is that Beck takes Pavelich's situation to heart and very personally.
Also mentioned here, is that Pavelich, who is currently in a mental rehab institution, has his next court date in July. However, that date may be postponed, due to the corna virus.
Larry Brooks, who was also on the call, and pretty much stunted the flow of conversation Duguay & Beck were having, did make one nice positive contribution on the call, saying he hopes Beck returns to NY one day, where Ranger fans could greet him. Brooks says many Ranger fans would love to see Beck at M$G. While I don't agree with Brooks on many things, I do agree with him here!
Duguay would then poignantly close the interview with Beck, by saying, "Once a Captain, always a Captain." Again, another hat trick of a podcast for #10.
---
One last thing before going home here.
On May 5th, NewYorkPuck.com blogger, Derek Felix, tweeted out his disapproval and disagreement with a recent Larry Brooks article, where Larry Brooks cried about NHL reporters and NHL.com not selecting the Cupless Henrik Lundqvist as one of the greatest goalies of all-time. Here's the tweet:
So I read @NYP_Brooksie article on rankings. He actually believes Lundqvist is better than Tony Esposito. Holy moly. Lundqvist isn't even in the top 20 all time.

— Derek Brandon Felix (@DFlex2123) May 5, 2020
Larry Brooks responded to Derek Felix, saying something equivalent to, "how many Tony Esposito games did you see?" My response, what does Larry Brooks think about guys like Babe Ruth and Lou Gehrig, players he didn't see? Is Aaron Judge better than them, just because Brooks saw Judge play?
Of course, the Cult of Lundswiss quickly attacked Derek Felix. Outside of one person who actually challenged Felix intelligently, everyone just buried Felix, and did not choose to argue this topic civilly. Several responses to Derek read like this: "YOO ARE A GAY NO NOTHING ASHOLE! I BETT YOO CANT NAME TWENTY GOALEES BETTER THEN THE LUV OF MY LIFE, HENRICK LUNDQUISS!" (No joke, what makes the Cult of Lundswiss hilarious, is that 90% of them can't even spell Lundqvist's name correctly! SAD!)
My response to all of this? Here it is, as I originally posted on Twitter:
25 goalies better than Lundswiss, in no order: Brodeur, Hasek, Roy, Sawchuk, Hall, Plante, Parent, Worsley, Broda, MAF, Kerr, Rayner, Richter, Beezer, Tony O., Ken Dryden, Grant Fuhr, Thomas, Quick, Billy Smith, Barrasso, Bower, Vachon, Durnan, and non-NHLer Tretiak.
As you can tell, this blog has gone on long enough already, so I'll spare you a rundown of the 25 goalies I named above. However, if you feel passionately that Lundqvist is better than any of the guys I named above, shout off in the comments or on email, with an intelligent response, and in my next blog, I'll debate my side of the argument!
---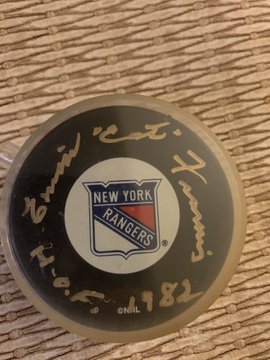 I told you this would be doozy! I know younger fans probably won't care about 90% of this blog, but for my loyal readers, the older Ranger fans, I hope this put a little pep in your step!
And really, isn't it sad, that most Ranger fans would rather post Tik Tok videos and silly copyrighted gifs all day, rather than actually learning? What's the word here again? Oh yeah – "SAD!"
Subscribe to this blog by clicking the button below, so you don't miss the next update: