Greetings and salutations everyone and welcome to another blog here on BlueCollarBlueShirts.com. Yes, that's right, two blogs in less than 48 hours. That means there is some news to talk about!
On Friday, I pumped out a new blog. In case you missed it, or any of my most recent blogs, you can find them linked below: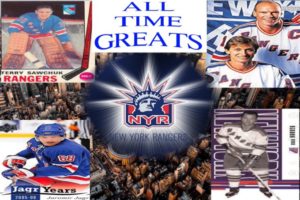 ---
---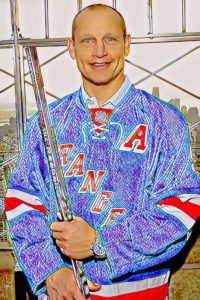 ---
---
---
---
---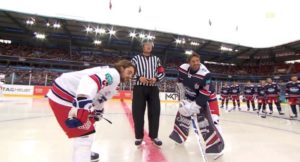 Back in August of 2018, which was obviously prior to the Rangers 2019 trade deadline deal of Mats Zuccarello to the Stars of Dallas, I recapped the friendship between Henrik Lundqvist & Mats Zuccarello. I recapped their bond when they held their "Team Henke vs Team Zucca" Summer Classic Charity Game. For those wishing to revisit that game, which features a ton of pictures and video, check out: https://bluecollarblueshirts.com/henkezucca/
As mentioned at the start of this blog, I just did a manifesto early Friday morning, recapping all the latest news and notes. However, since posting that blog, several Rangers news items have occurred. In tonight's blog, I'll take a look at all of the recent ballyhoo in Rangerstown, USA. After that, I'll take a look at the Top 10 Most Hated Men in New York Rangers history.
Unlike past blogs during "this shit" (refer to my last blog for that reference) I have no new update on the NHL and the corona virus situation. Everything remains the same from when I last left you. With that said, let's dive into all the news and notes, surrounding the Rangers and their alum.
---
On February 23rd, 2019, the Rangers traded Mats Zuccarello to the Dallas Stars. You may have heard about that! When the Rangers made that trade, I talked about my thoughts on Zuccarello and & the entire deal. You can read that blog here: https://bluecollarblueshirts.com/zucct/
In short, in case you're new here, when it comes to Mats Zuccarello, I thought he was a great Ranger. While during the majority of Lundqvist's time with the Rangers, Lundqvist been the face & heart of the franchise; it were guys like Ryan Callahan and Mats Zuccarello, who kept the heart pumping. I can personally attest to, that at times, when attending games at M$G and on the road, I saw more Callahan and Zuccarello jerseys being worn by fans than Lundqvist jerseys. That's not a slight on Lundqvist, it's just a testament to how popular Callahan and Zuccarello once were (and still are to an extent) with Ranger fans.
Just a few weeks ago, when I resurrected the "Frank Boucher Trophy", I gave Zuccarello the trophy, which awards "the most popular player on and off the ice", in four consecutive seasons. You can read that blog here: https://bluecollarblueshirts.com/4220/
While I don't think I have to give anyone a history lesson on Mats Zuccarello, I just want to preface the following news story by saying that I enjoyed his work as a Ranger, I thought he was a good hockey player, he gave Ranger fans many good moments & I really respected his style of play. That said, I'm also a realist and understand how business works. When the Rangers did indeed trade Zuccarello, I understood why. While it sucked to see him go, that's just the economics and how the league works in the salary cap era. At the end of the day, Zuccarello wasn't traded because "he stunk" or "didn't play hard" – he was traded because the money & the years would no longer make sense for the Rangers. (And let's face it, I've been saying the same thing about Lundqvist for over five years now!)
On Saturday, April 25th, an interview with Mats Zuccarello was released by VG, a Norwegian site that covers sports. If you can read Norwegian, you can read the article in its truest form here: https://www.vg.no/sport/ishockey/i/70O9Q3/zuccarello-gaar-hardt-ut-mot-gamleklubben-respektloest
Obviously, I don't speak Norwegian. Like other Ranger blogs or news sites, I did what they all did – run the article through Google Translate. I also want to add this, not only did I see American and Canadian fans, blogs and reporters do what I did, I also saw Swedish fans do the same thing too. In other words, this interview has been translated into several languages already.
I must also say this too – very often, when it comes to these translated interviews, whether it is in a European language or in Russian, there are always things that get lost in translation. Whether it's sarcasm, different phrases or whatever; when you get a translation, sometimes you don't get the whole story.
After all, just two weeks ago, Ranger fans and even Larry Brooks, were up-in-arms about Artemi Panarin, who did an interview in his native Russian and how Panarin was thinking about going to the KHL next season, should the NHL not keep up their end on player salaries. If you had half a brain, you could tell that Panarin was joking, but to some people, they already had their minds made up – PANARIN IS LEAVING THE RANGERS, AAAAAAAAHHHHH!
Just keep that all in mind, as you read the following translation of the interview.
The first American reporter & website to have a translation of this interview was Adam Rotter. His story appears here: https://nyrangersnews.com/2020/04/25/mats-zuccarello-isnt-happy-about-henrik-lundqvists-situation-with-the-rangers/
The following translation comes from Adam Rotter and NYRangersNews.com:
In an interview with VG in Norway, Mats Zuccarello said that the way the Rangers handling Henrik Lundqvist is disrespectful and "it is absolutely haunting that he is treated that way."

He notes that while Lundqvist is getting older and Igor Shesterkin is playing well, the Rangers could have "let" Lundqvist play the games when Shesterkin doesn't. (VG)

Alex Georgiev, who played most of the games Shesterkin didn't, was Zuccarello's teammate in 2017-18 and 2018-19.

Zuccarello adds that if the Rangers had won the Stanley Cup in 2014 then Lundqvist would have been "the greatest legend in Rangers history" and that "now you see that being nice to a club, or taking less pay because you are loyal, turns out to be just nonsense." (VG)

Zuccarello said that he intended to end his career with the Rangers and that "everything was going to be fine and great but then the management decides, and then you are not worth the shit." (VG)

He added that he signed in Minnesota not because of his salary but because of the five-year contract as well the fact that they only come to Madison Square Garden once a season. (VG)
---
Real quick, before dissecting Zuccarello's comments – it's a slow news day, and as you all know – a period of doldrums for the last six weeks. That is why this story is getting a lot of attention – there isn't much else to talk about. I just want you to know that I'm aware of that! I'm sure you are too.
Let's now take a look at Zuccarello's comments, one-by-one:
Zuccarello says: The way the Rangers are handling Henrik Lundqvist is disrespectful and "it is absolutely haunting that he is treated that way."
I say: Really?
Listen, I get it. Lundqvist is Zuccarello's buddy. Of course he is going to put his friendship and look at Lundqvist as an individual on the Rangers, rather than looking at the entire Rangers franchise, the future and the roster as a whole. In fact, I will even say that I applaud Zuccarello for being loyal to his friend. You can't fault him for that. However, if you look at Lundqvist and the Rangers, the Rangers have not only bent over backwards for Lundqvist; they have also spread their cheeks and told Lundqvist to go in as deep as he wants.
I would like to know how the Rangers were disrespectful to Lundqvist. Let's not forget, before Lundqvist signed that disgusting contract renewal, back in December of 2013, Lundqvist said, "I want to win a Cup at all costs." Of course, prior to re-signing with the club, Lundqvist demanded the firing of the only coach that helped get him to his one Vezina Trophy, in a one John Tortorella.
Furthermore, there was also the topic of money, as Lundqvist wanted to be the highest paid goalie in the NHL. To this day, while other goalies are now getting more money than Lundqvist, never in the salary cap era, has a goalie demanded as much of a salary cap percentage, as Henrik Lundqvist did in those first few years of his new contract, years where goalies like Cam Talbot & Antti Raanta out-played him for 1/8th of the price. And say it with me, because you know I've said it 725623476384 billion times on this site – "not one Top 5 paid goalie has ever won the Stanley Cup in the salary cap era."
If anything, if you're looking for a "victim", during Lundqvist's past season with the Rangers, it's head coach David Quinn, who in his second season, is trying to rebuild & win, while trying to figure out his three goalie situation.
As mentioned on this blog all season, not only was DQ thrust into this position, he was also the public face of it too. Really, until the trade deadline, where the Rangers re-signed Chris Kreider and traded Brady Skjei, coupled in with the injuries suffered by CZAR IGOR and Pavel Buchnevich in that car accident in Brooklyn, only DQ had to deal with the media on the topic of Lundqvist.
It was only at that point, the 2020 NHL Trade Deadline, when Jeff Gorton and John Davidson talked to the media about Lundqvist. And let's face it, these two ONLY talked about Lundqvist once it was apparent that Igor was the real deal. Not that I think DQ would've been fired or anything had Igor and Georgiev bombed out, but he was set up to be the fall guy; at least in my opinion.
If anything is "haunting" and could've kept #36 up all night, Zuccarello should have had some concern for David Quinn!
And to just add even more here, DQ tried going with Lundqvist a lot at the start of the season. It wasn't working out. I mean really – if it was any other franchise, CZAR IGOR would've been on the Rangers straight out of camp. However, due to Lundqvist, his history and his albatross of a contract, Igor was sent to Hartford to kill time. Need some examples here? It's not like the Rangers sent other rookies, like Adam Fox or Kaapo Kakko to Hartford. Shit, when they made the trade for Julien Gauthier, who was playing in the AHL for Carolina, the Rangers immediately promoted him to the main club. However, out of RESPECT for Lundqvist, the Rangers sent CZAR IGOR to Hartford. Who knows, had Igor been here all season, perhaps the Rangers would've comfortably had a playoff berth, by the time the season went into a state of "pause."
---
Zuccarello says: He notes that while Lundqvist is getting older and Igor Shesterkin is playing well, the Rangers could have "let" Lundqvist play the games when Shesterkin doesn't. (VG)
I say: Again, Zuccarello is putting his friendship with King Nothing above common sense. After all, the Rangers traded Zuccarello as part of their rebuild and future. In the same vein, why in the hell should the Rangers play Lundqvist more? It's all about getting better and building up new talent. And in 2019 and 2020, Alexandar Georgiev is better than Henrik Lundqvist.
To look at this comment even more, say you're the biggest drum beater in the Cult of Lundqvist. You just can't ignore how well Georgiev has played. Hell, all season, Georgiev's name was thrown around as trade-bait, as a potential starting goalie candidate, for teams such as Toronto and Carolina.
If you're running a business, which the Rangers are, why wouldn't you play Georgiev? After all, who is going to trade for a guy who never plays? With Georgiev playing well, not only does he increase his value for the Rangers; he also increases his value as a potential trade chip/stock. And really, the Rangers now seem to have their goalie tandem set, for at least the next five years, between Igor & Georgiev. Lundqvist just doesn't fit into the equation anymore, just like Zuccarello himself.
---
Zuccarello says: if the Rangers had won the Stanley Cup in 2014 then Lundqvist would have been "the greatest legend in Rangers history" and that "now you see that being nice to a club, or taking less pay because you are loyal, turns out to be just nonsense." (VG)
I say: There is some truth in some of this. If the Rangers did win the Stanley Cup in 2014, the whole tone of this blog and website would've been completely different. Had the Rangers won the Stanley Cup during this opportunity, I think it would've guaranteed Lundqvist a spot into the Hall of Fame as well. To this day, I don't think he's a Hall of Famer. You can read my full thoughts on why I don't see him in the Hall of Fame here: https://bluecollarblueshirts.com/12920/
Again, refer to the link above, but when you look at the recent retirement of Eli Manning, say what you want about him in his last few seasons, seasons where he had no offensive line and terrible head coaches. At the end of the day, in the biggest games of his life, he got the job done – twice. When it comes to Lundqvist, in the biggest games of his career, whether it was the 2012 ECF, the 2014 SCF or the 2015 ECF, Lundqvist was out-played by the other goaltender and could never make the big save to get the team over the hump. While Lundqvist was able to carry the team at times, especially in 2012, he could never carry the whole load for the whole time, unlike other recent Cup champions, in Tim Thomas (2011) and Jonathan Quick (2012).
Like many people in the Cult of Lundqvist, Zuccarello doesn't know his Rangers history, which is a topic I've discussed ad-nauseam on these blogs. Simply put, Frank Boucher is ignored by the team. Ditto Bill Cook, Dave Kerr, Bryan Hextall, etc.
Had Lundqvist won the Cup, would have he been "the greatest legend in Rangers history"? Maybe to fans of this era, but due to the 54 years between Cup victories, as opposed to the 20 years it would've been had the Rangers won in 2014, I think guys like Mark Messier and Brian Leetch would've been remembered more fondly. Hell, to this day, I think some fans will even remember "MATTEAU, MATTEAU, MATTEAU" more fondly than Lundqvist and his playoff failures.
That said, had the Rangers won the Cup in 2014, and especially if Lundqvist won the Conn Smythe, just like Brian Leetch once did, at least Lundqvist's name would've been in the conversation.
As far as being loyal and "taking less pay" – when did Henrik Lundqvist ever take less pay? THAT'S BEEN MY BIGGEST GRIPE ABOUT HIM SINCE DAY ONE ON THIS SITE, BLOG, CONVERSATIONS WITH FRIENDS IN PERSON, BAR CHATTER AND ON SOCIAL MEDIA!
I must also say here, this could've been something lost in translation, as it was in fact, Mats Zuccarello who took less pay, back when he re-signed with the Rangers, in March of 2015. Maybe Zuccarello was referring to that. When Zuccarello re-signed, he took a very team-friendly deal, as he would've got more money elsewhere, had he entertained the open market. (And I was one of the biggest advocates of hoping that the Rangers would re-sign Zucc at that time. You can find proof by reading my blogs from that 2014-2015 season, which are all linked on the right-hand side of this site.)
And no offense to Zuccarello, when it comes to teams and their players, very rarely is there any loyalty. Hell, the Rangers even dealt the homegrown Brian Leetch, a topic I've discussed to death on this blog. Leetch was that Rangers legend and the guy who, you know, won the Cup for the Blueshirts. If there is no loyalty for Brian Leetch, why would Zuccarello expect the Rangers to continue to lose with Lundqvist? And let's not even bring up the topic of Mark Messier, who the Rangers no longer wanted to pay in the late 1990's, which led to a stint in Vancouver, before his eventual return to Broadway.
---
Zuccarello says:
he intended to end his career with the Rangers and that "everything was going to be fine and great but then the management decides, and then you are not worth the shit." (VG)
I say: To me, this tells me that perhaps Zuccarello is delusional or wants to live in a world full of rainbows, gumdrops and buttercups. Is he not aware of the profession he is in?
Of course, in a perfect world, every player would play their whole career in the city they want to play in. However, that's not reality.
If anything, it tells you how much these guys want to play with the Rangers, as Kevin Hayes made similar comments in the off-season, after signing with the Flyers, in regards to his time with the Rangers. I can't hate on Zuccarello for being upset about the way his tenure ended. It's just the price of doing business and the job that he is in.
---
Zuccarello says: He added that he signed in Minnesota not because of his salary but because of the five-year contract as well the fact that they only come to Madison Square Garden once a season. (VG)
I say: I hate to say this, because I was a huge fan of Zuccarello when he was here and respect his contributions to this franchise, but he sounds a bit, what's the term, oh yeah, "butt-hurt" here. He sounds like a jilted lover. Again, I can appreciate and understand where he's coming from, but to say he only signed with Minnesota, because the pain of coming to NY is too great, well that doesn't sound very manly to me.
Let's face it, Zuccarello isn't getting any younger. Is he telling us that he signed with a perennial failure in Minnesota, rather than trying to chase that elusive Stanley Cup, by signing with a team like Washington or Pittsburgh (who come to MSG 2-3 times a season) just because he didn't have the mental maturity for it?
And let's talk facts here too. Minnesota gave Zuccarello the best offer possible, when Zuccarello signed a five year contract worth $30 million overall, a huge bump in salary for Zuccarello, who now makes $6M per season. (Part of the reason why Minnesota overpaid? Minnesota has one of the densest Norwegian populations in the United States, and they look at Zucc as an arena draw/merchandiser.)
Oh, and in another fact, the Zuccarello contract, given to him by the Wild, which many people feel is insane and not good for the franchise, was part of the reason why Minnesota fired then general manager, in Paul Fenton. (Zuccarello's contract wasn't the main reason for Fenton's firing, but it was the cherry on top of a huge cake full of mistakes.)
---
In summary of this interview, I remind you of two things I've already said – it's a slow news day/month & things often get lost in translation with these European interviews.
If there is anything I'm thinking about, in regards to this interview, I wonder how much of this is Zuccarello talking for Lundqvist? Does Lundqvist have his hand up Zuccarello's ass, as if he's a master puppeteer/ventriloquist? Or a "Lundtriloqvist"? Har-har-har!
All season long, when Lundqvist was asked about his situation, through his facials and body language, you know Lundqvist isn't/wasn't pleased. That said, Lundqvist has repeatedly said that he won't talk about his situation until the time is right, meaning he isn't/wasn't going to talk about this until this season is/was over.
However, we all know about the Lundqvist/Zuccarello friendship. I wonder if Zuccarello is just saying what's on Hank's mind. In any event, we do know he is being a great friend to Lundqvist here.
At the end of the day, you can never take away what Zuccarello meant during his time with the Rangers. That said, when you read this interview, in no way, shape or form, is Zuccarello talking about what's best for the Rangers. His tunnel vision is on what's best for Henrik Lundqvist, which truth be told, has been a common theme from some Ranger fans for years. Just not this Rangers fan!
---
 Shifting gears into our next segment here, Tony DeAngelo once again popped up on the radar this weekend.
All season long on this blog, I have recapped Tony DeAngelo and his Tweets on Twitter. Refer to the archives or any of my blogs from this season. In short, Tony DeAngelo supports our President and has a fun time rattling the cages of demented liberals, who can't separate sports from politics. As I've often said on these blogs, sure, I enjoy DeAngelo's stuff because I agree with him, but if he came out as pink pussy hat wearing AOC supporter, I wouldn't care. As long as he plays great hockey for the Rangers, that's all I care about.
While on TDA, you can read my full-length blog on TDA's worth to the Rangers and why I think the Rangers should re-sign him here: https://bluecollarblueshirts.com/31720/
On Friday night, April 24th, DeAngelo tweeted out the following:
Changing it up on Twitter! They'll be no more politics from me. I don't want to have people arguing back and forth on my post all the time. I prefer everyone to get along because no matter who or what we support we all should love the USA. I know I do! 🇺🇸 stay safe everyone!

— Tony DeAngelo (@TonyDee07) April 24, 2020
DeAngelo followed up that tweet, by saying this:
I will still be coming on to interact with ranger fans, talk sports and more. I won't leave u guys hanging! I will save the other stuff for post career maybe 😉. https://t.co/rMTXeuezAG

— Tony DeAngelo (@TonyDee07) April 24, 2020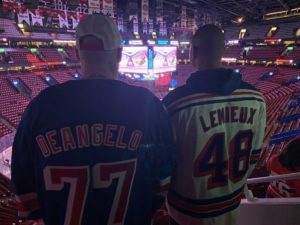 To me, this is truly a shame that DeAngelo is canning his political tweets. However I get it. As anyone will tell you, no matter what your job is or what your brand is, when you start talking politics, you turn off half of your audience. In the case of DeAngelo, every single one of his tweets turned into combative and hateful bullshit, from these deranged liberal lunatics. Rather than just scrolling by DeAngelo's tweets or moving on, these people had to wish death on Tony and his family, accuse DeAngelo of all sorts of -ism's and -ist's and do the whole finger-pointing McCarthyism tactics, that these social justice bungholes are well known for.
Personally, I support the President. I'll support any American President. However, if a Ranger, even someone I liked, like say CZAR IGOR, started pushing the liberal agenda in the way DeAngelo pushed the MAGA platform, I wouldn't care. I wouldn't engage. I would just keep on scrolling and just hope that player continued to play well for the Rangers. I can separate sports and state. I mean, I'm not fan of Robert Deniro's politics, but in my opinion, that doesn't lessen his performances in "Godfather Part II", "Goodfellas" or "Casino". (However, "The Irishman" and that fight scene – YUCK!)
While DeAngelo said, "I don't want to have people arguing back and forth on my post all the time", as his reason for stopping his tweets on politics, I do wonder if anything else played into it.
Very recently, DeAngelo promised to do a fan question and answer thing on his personal twitter account. After announcing that, the Q&A was quickly nixed. Instead, the official Rangers twitter account hosted a TDA Q&A, a Q&A that saw liberal Ranger fans attack, abuse and troll DeAngelo.
It's funny how the same fans who went bonkers, and were on their high horses & soap boxes after the disgusting zoom attack on K'Andre Miller, (Ironically, TDA was one of three Rangers to speak up for Miller and was disgusted by what happened) didn't have anything to say, when DeAngelo was being trolled by RANGER FANS, and not some zoom bot. How hypocritical.
As talked about several blogs ago, Tony DeAngelo, who didn't want his charitable and philanthropic act publicized, when he donated food to a local NYC hospital, saw the kind gesture publicized by his sister Vienna. As recapped in that blog, when I talked about Vienna's tweet about her brother's donation, you had these same mentally handicapped Ranger fans attacking DeAngelo. You can read all of that here: https://bluecollarblueshirts.com/41920/
Truth be told, while I immensely enjoy DeAngelo's antics on Twitter, it probably is in his best interest to not talk about politics on his account. Obviously, while this feels like that the liberal social justice warriors have won here, at the end of the day, come this off-season, when DeAngelo signs the biggest contract of his life, thus setting him up for life, he will have the last laugh.
I can't speak for DeAngelo and have no way of knowing what I'm about to say next, as I can only speculate here; but I think there is more to it than wanting "everyone to get along." I wonder if the NY Rangers or his agent spoke to him. No matter how you feel about DeAngelo, you can't ignore the truth – he's becoming a fan favorite, has become a new face of the franchise (even taking over the role Derek Stepan once had, as the man behind the microphone during silly website/arena segments) and had one of the best seasons an unrestricted free agent could ever have.
Unfortunately, in this liberal world, especially in New York, supporting the President has become a dirty concept. If there is any "knock" on DeAngelo, it is that he doesn't mince words. He's also been lured in by Twitter trolls, as rather than ignoring the ignorant and the meek, DeAngelo gives them a platform by responding to them.
For DeAngelo's agent, who wants to bring in the most amount of cash possible for his client, I'm sure he hopes that TDA can put a lid on his political thoughts. For the Rangers, even if they agree with TDA & his beliefs, (you know they do, Dolan is a Trump guy) they don't want the headaches either. By self-silencing, TDA's stock goes up and all the negative bullshit about him goes away.
In addition, you have to wonder if TDA is also backing away from the political stuff because of the hate tweets his family members get. Just look at the Vienna DeAngelo stuff that I posted. While I find TDA to be brave enough to willingly endure the wrath of these angry basement monsters, at the same time, I doubt he wants his family being dragged into this nonsense and to be attacked. Again, just look at some of the responses to the Vienna DeAngelo tweet from last week.
While I'm SAD that TDA is going a new route, I can freely admit, that due to the world we live in today, it's certainly in his best interest. That said, down the line, when he's older and retired, I look forward to his guest appearances on Fox News!
How about some positive stuff now?
---
Rod Gilbert, on the Rangers public relations payroll ever since his retirement, is also a founding spokesman and contributor for the Garden of Dreams charity.
On Friday, April 24th, Rod Gilbert was the feature story of NHL.com. You can read the story here: https://www.nhl.com/news/rod-gilbert-grateful-to-health-care-workers/c-316706132
In short, the man known as "Mr. Ranger", has been doing daily stick-taps for the essential workers during this corona virus pandemic. Here's one of his videos:
The highlight of my day, each night at 7, joining you New Yorkers who always know when to rally …and saying thanks to those on the front lines: the real heroes. pic.twitter.com/vyUct29pcR

— Rod Gilbert (@rodgilbert7) April 20, 2020
Despite being retired from professional hockey for over 40 years now, Rod Gilbert, a native of Canada, continues to make New York his home. Not only does Gilbert make NY his home, he is a big part of the community and is frequently involved in charity fundraisers and events; most notably, as mentioned, the Garden of Dreams.
I thought this NHL.com feature story on Gilbert was a great story during these bad times. And really, you know that once "this shit" is all over with, Gilbert will be making appearances at various corona virus victims & essential workers events.
And now, completely switching gears and changing tracks here, let's go to the main event of this blog, as we look at the Top 10 Most Hated Men in NY Rangers History. What a segue way!
---
While I could've just concluded this blog here, I don't know when I'll be back again and have time to do another manifesto. Plus, I want to eventually get to the Guy LaFleur blog that I want to do.
As talked about ever since "this shit" started, all around the sports world, no matter what the sport is, every writer, fan, podcaster or whoever, are all doing lists to fill up the white space on their monitors. I confess and admit to being one of these geeks!
On previous blogs, I've looked at "The Top 10 Defensemen in Rangers History", "The Top 5 Captains in Rangers History" and "The All-Time Greats in Rangers History". For this blog, I'll be looking at the "Top Ten Most Hated Men in NY Rangers History."
To be clear and to explain the criteria I'm using here, I'm looking at the most hated men in Rangers history, who either played or worked for the Rangers. I'm not looking at the most hated rivals or anything like that. That's a list for a different time, a list that will include such names as Denis Potvin, Adam Henrique, Alec Martinez, every Flyer from the mid-1970's, Mike Milbury and others.
The following list will feature men who Ranger fans hated and couldn't wait to see the Rangers sever ties with. Why am I doing such a list? I figured this would be fun trip down memory lane and Rangers history. Plus, who else is writing about this stuff? I always want to keep it fresh and new here!
Oh, and because I feel some people don't understand what I'm writing is solely my opinion, the following is my opinion only. This isn't the end-all, be-all. This is just something to write and have fun with!
Without further ado, let's roll and take a look at the ten names I selected.
TOP TEN MOST HATED MEN IN NY RANGERS HISTORY (In the eyes of a Rangers fan!)
10. KEN HODGE
Like another name on this list that I'll soon get to, Hodge wasn't hated by Ranger fans because of anything he did. He was hated because of what the Rangers gave up to get him. And really, in full disclosure here, the hatred for Hodge really intensified once Hodge was retired.
In what was the worst trade in Rangers history, if not in all of NHL history, occurred on May 26, 1976, when the Rangers traded Rick Middleton to the Boston Bruins for Kenny Hodge. The result? Rick Middleton, who now has his #16 retired by the Bruins and is always a candidate for a future Hall of Fame induction, went on to produce 898 points, in the next dozen years following the trade. On the flip-side, Hodge, who was ten years older than Middleton and way away from his prime, put up 68 points, in parts of two seasons, before calling it a career.
Why did the Rangers make this monumental, franchise-changing bad trade? To reunite Hodge with Phil Esposito. While the Bruins realized that their glory years were over and rebuilt on the fly, the Rangers took their old parts. Say whatever you want about the biggest trade in NHL history, with Espo, Ratelle & Park being the biggest names, but there is no doubt about this – the Middleton/Hodge trade hurt the Rangers big-time. It may have also cost them a Cup in 1979.
---
9. STEVE VALIQUETTE
To this day, Steve Valiquette was the worst back-up goalie of the Henrik Lundqvist era of Rangers. However, if you watch and listen to him on the M$G Networks today, Vally talks about his own career as if he was the second coming of Ken Dryden.
While both Dryden and Valiquette do possess smarts, Dryden is a Hall of Famer, a winner and has been successful in every avenue of life. On the other end of things, Vally makes up pie charts of "expected" stats, and sells them as if they mean a damn.
For whatever reason, the head honcho of the M$G Networks has been swindled by the snake oil salesman con job Valiquette presented, which in turn, led to the dismissal of long-time fan favorite, Ron Duguay.
For more on Valiquette, check out https://bluecollarblueshirts.com/32920/ or read any blog from this 2019-2020 season, where Vally really took a turn for the worse!
---
8.  BRUCE DRIVER
If there was a great moment for the defenseman Bruce Driver and the Rangers, it was when Driver was on the ice for three straight Ranger goals, in Game 6 of the 1994 ECF. Of course, that was the famous Messier "guarantee" game, where the Captain posted a hat trick in, setting up an eventual Game 7 ECF victory, enroute to the Rangers ending the 54 year Cup drought.
In the following season, Driver would win the Cup with the Devils, in the abbreviated 1994-1995 season. (Check out my last blog for my thoughts on that Cup win.)
After 12 seasons with the Devils, Driver joined the Rangers for the 1995-1996 season, in what was a pure mercenary hire. In an era without a salary cap, Driver left the Devils. To paraphrase Driver from that time, "if someone is offering you a ton of money to do the same job and only relocate 10 minutes away, wouldn't you do the same thing?" Not going to lie here, I totally get where Driver is coming from and don't blame him.
While with the Rangers, Driver, who had the disadvantage of being a Devil, a Devil that won the Cup the season prior, never was the same player he was in NJ. Once known as a power-play quarterback with the Devils, Driver struggled in the same role in NY. Due to team & player rivalries being more intense in the mid-1990's than they are today, Ranger fans quickly got fed up with Driver & embraced his eventual retirement.
---
7.  HUGH JESSIMAN
To this day, to many, the 2003 NHL Draft is considered the deepest draft in NHL history. If you're not familiar with all the players taken in that draft, and the countless of future Hall of Famers the Rangers passed up on, when they drafted Jessiman, check out https://en.wikipedia.org/wiki/2003_NHL_Entry_Draft
In some ways, the selection of Jessiman, as the twelfth overall pick of that 2003 NHL draft, is an embodiment of the many failures during the reign of Senile Sather. Despite being a heralded pick from the Rangers at the time, Jessiman would go on to have a two game NHL career, with both of those games being played as a member of the Florida Panthers.
When the Rangers selected Jessiman, they were at the tail end of their Dark Ages, an era that spanned 8 years without a playoff appearance. (One lock out season included.)
While Jessiman played for the Rangers minor league affiliates, a man who was projected by NYR to be a leader of the future; Jessiman became another bust, just like other previously hyped up prospects, such as Pavel Brendl & Jamie Lundmark. And really, that's what compounded matters for Jessiman, as he was drafted four years after both Brendl & Lundmark, two players who were thought to be the future of the Rangers for years to come. Combine that with the Rangers never making the playoffs during this time, Jessiman drew the extremest of ire from Ranger fans.
Jessiman's failure to become an NHL player haunted the Rangers for many years and is on every "Rangers Draft Pick Busts" list. As mentioned, making Jessiman a bigger villain, was all the future Hall of Famers drafted after his selection of 12th overall.
---
6. DARIUS KASPARAITIS
Woof.
If there is one theme from this list, players from rival teams, such as the Devils & Islanders, are featured heavily on this list. Hello former NY Islander Kasparminus! Oh and another theme? Glen Sather was behind all of it.
Before digging into Kasparminus, I have to say something nice first – Kasparminus started the Rangers stick salute at center ice, after every Rangers home win. This tradition lives on to this very day. In case you didn't know that fact, now you do!
When it comes to the summer of 2002, in preparation for the 2002-2003 season, Senile Sather signed two men on this list, with the first of them being Darius Kasparaitis. (The other player being Bobby Holik, who you will soon see featured below!)
In parts of four seasons with the Rangers, the 5'11" blue liner, who received a six year/$25.5M contract, from the idiotic GM who once said, "if I was GM of the Rangers, I'd win the Stanley Cup every year", was one of the reasons why the salary cap ever came to fruition.
Kasparminus would never make it the full six years with the Rangers. After two seasons, Kasparaitis was demoted to Hartford, waived, sent to Russia and eventually retired there.
---
5. SCOTT GOMEZ
In one of the worst free agent signings in Rangers history, Senile Glen Sather gave Scott Gomez a seven year deal, worth $51.5M in the summer of 2007. At the time, there was excitement in Rangerstown, as Gomez and the other big FA signing of 2007, Chris Drury, were joining a Rangers roster featuring Jaromir Jagr, Brendan Shanahan and an emerging Henrik Lundqvist.
Gomez would only last two years with the Rangers, in his seven year deal. In fact, his biggest contribution to the Rangers, is when the Rangers traded him to Montreal, in a trade where the Rangers landed a then unheard of Ryan McDonagh. This is one of the highlighted transactions of the Sather Era, as he righted a major wrong.
Just think, prior to the hard-cap salary cap era, Gomez was receiving $7.357M per year.
As a former Devil, Ranger fans didn't afford Gomez much patience, even with Gomez putting up numbers comparable to his run with New Jersey. Gomez was never looked at as "true blue" and his inability to get the Rangers to a Stanley Cup Final quickly wore away at Ranger fans.
While Gomez wasn't truly horrific with the Rangers, the former two time Cup champion with the Devils couldn't replicate the same success in NY. Ranger fans celebrated once Sather was somehow able to convince Montreal to take him.
---
4. PHIL WATSON
As a player, Phil Watson was beloved as a player, forming a friendship with then teammate Muzz Patrick. The two wound up winning the Stanley Cup together in 1940, under the legendary Frank Boucher. Once Boucher re-signed from the Rangers in 1955, signaling the end of an old era (Boucher was the last original Ranger employed by the Rangers) Muzz Patrick took over as General Manager and hired his ex-teammate, in Phil Watson, as head coach. Ex-players who became GM's and hiring their ex-teammates as head coach, was common practice at the time.
In his days as head coach of the Rangers, Phil Watson was universally hated by every single one of his players and by Ranger fans alike. If social media existed in Watson's day, he would've been raked through the coals. The only thing that kept Watson's job alive during this time, was his Zucc/Lundqvistesque bond with Muzz Patrick.
Phil Watson, who had the nickname of "Fiery Phil", was well known for bag-skating his players and his acrimonious relationship with both his players and media alike. For a great article about Watson, check out this column from Stan Fischler: https://thehockeynews.com/news/article/gump-worsley-fiery-phil-watson-went-to-war-who-won-the-battle
I've talked a lot about Watson on these blogs. The biggest detriment to Watson's reign as HC of NYR, was his never-ending feud with the star player of the Rangers of that time, in Gump Worsley. Worsley and Watson detested each other and it led to the downfall of the club. In another note, Stan Fischler, who loves everyone and has a kind word for anyone he meets, also couldn't stand Watson, calling him an "asshole", even to this day, nearly 30 years after Watson's death.
Muzz Patrick eventually had to fire his buddy and even laughed about it at the time. Patrick was in a bad spot, but with the players wanting Watson gone, Watson hated by fans, players and the media alike, Patrick had no choice.
As mentioned countless times on this site, it's a shame Watson declined media interviews in his later years and never wrote a book. When it comes to Watson's coaching days with the Rangers, we can only read and hear about the other side; as Watson refused to comment publicly about his coaching days after retirement and prior to his eventual death in 1991.
---
3. BOBBY HOLIK
Like Scott Gomez and Bruce Driver, Bobby Holik is another ex-Devil to join this rowdy bunch of hated Rangers.
When you think about it, 2002 wasn't that long ago. However, just shy of 18 years ago, Senile Glen Sather gave the ex-Devil, in Bobby Holik, a five year contract worth $45M, paying Holik $9M a season. If there is any contract to show you how much the NHL has changed over the years, it's this one.
Holik, who won two Stanley Cups with the Devils, never even came close to sniffing the numbers he once posted when on the other side of the Hudson. A complete failure as a Ranger, Holik is arguably the second worst free agent signing in New York Rangers history, with the next man on this list being the worst.
A centerman, Glen Sather and the Rangers had high hopes for Holik. In an era where you could pay your way out of mistakes, with buy-outs, Sather bit the bullet and bought out Holik after the 2004-2005 NHL lockout. Notice how Glen Sather is a common trend with many of the names on this list?
---
2. WADE REDDEN
The biggest free agent bust in NY Rangers history, in Wade Redden, first signed with the Rangers, just short of 12 years ago, when Senile Sather signed Redden to a 6 year/$39M ($6.5M AAV) in July of 2008. I know I've said this countless times on these blogs, but for whatever reason, this deal seems like ages ago, even if it is somewhat fairly recent.
Wade Redden's legacy with the Rangers is known for being so bad, that Redden actually had a rule named after him. (Complete details here: https://www.sbnation.com/nhl/2012/10/16/3512534/nhl-lockout-2012-wade-redden-rule-ahl )
To explain the "Wade Redden Rule" quickly, after the Rangers demoted Redden and his disgusting cap hit to Hartford, (Redden's contract eventually rolled him & the contract into the hard salary cap era) in an effort to bury his contract and cap hit there, the NHL would later rule that teams could no longer circumvent the NHL salary cap, by burying bad contracts on their AHL rosters.
Of course, it has to be mentioned, that despite never playing for the Islanders, Redden initially entered the league as the second overall pick of the 1995 NHL Draft. Once traded to Ottawa, where he spent 11 seasons, Senile Sather stepped in and gave Redden an offer he couldn't refuse.
After two terrible NHL seasons with the Rangers, the Rangers, as mentioned, buried Redden and his gross contract in Hartford. The Rangers would eventually buy out Redden in 2013, right before the first game of the lock-out/abbreviated 2012-2013 season. The buy out signaled the end of the worst contract in Rangers history.
---
1. GLEN SATHER
I have written billions and billions of words on Glen Sather, with this blog fully examining The Error of Senile Sather: https://bluecollarblueshirts.com/62618/
While some of you will be shocked to see I omitted the name of James Dolan on this list, when it comes to the Rangers, has there ever been a hockey owner, or even a team owner, that's been more hands off than Dolan? Dolan fully entrusted his club to Glen Sather, for better or worse, with the worse being a common trend during the Sather Era. I will say, had this been a list recapping the Top 10 Most Hated Men in Knicks History, Dolan would easily be number 1 on the list.
With the Rangers, James Dolan never cared, nor professed to be a hockey man. In fact, he kind of purchased the Rangers, as if they were a 25 cent pack of gum impulse purchase at the cash register. The Knicks were always Dolan's baby, which is why he adopted a laissez-faire attitude with the Rangers. Whatever you want to say about the Rangers failures during Sather's time (To this day, Glen Sather has the distinction of being the longest tenured GM in the history of NYC sports, to not win a championship) by hook or by crook, or by virtue of the Rangers playing in front of the biggest population in the world, Sather's Rangers became the most profitable team in all of the NHL.
By now, you're all aware of the many misses during Sather's terrible tenure as GM. Draft pick bust after draft pick bust. Bad contract after bad contract. And most importantly, a 20 year association with the team, that still goes on to this very day, as a "special advisor", that has produced no Stanley Cups. Even more cowardly, once the window was closed on the Rangers Cup chances, after the 2015 ECF loss, Sather quickly put his small cock between his legs and laid the mess in front of the doorstep of Sather's successor as GM, in Jeff Gorton.
If there is anything Ranger fans will remember Glen Sather by, it's this –
"

If I had the Rangers payroll, I'd never lose a game.

"
Ironically, when Sather did have Dolan's bucks behind him, the team could never make the playoffs. It was the institution of a league-wide salary cap, that produced the best Ranger years of the Sather era.
At the end of the day, the image and name of Glen Sather in print, makes my stomach turn and my hemorrhoids flare up. Without question, he is the biggest black mark in NY Rangers history. His run in the front office wiped away any good will that he created as a player with the Rangers, when he was given the nickname "Slats". In fact, his biggest contribution to the Rangers, occurred in the early 1990's, when he traded away all those Oilers to the Rangers, which in turn, led to the 1994 Stanley Cup Championship.
---
Shit, when I started this blog, I thought it would be a short one. 10,000 words later and I'm typing out the outro!
Anyway, I appreciate your time and I hope you enjoyed this impromptu Magna Carta of a blog.
Subscribe to this blog by clicking the button below, so you don't miss the next update: