Greetings and salutations everyone and welcome to another blog here on BlueCollarBlueShirts.com. Let the "Wake Me Up When September Ends" jokes commence, especially if the NY Islanders find a way to advance to the 2020 Stanley Cup Final!
Off puck drop here, a quick thank you to everyone who read my last blog, as somehow and someway, that blog got more page views than any other blog I've done in 2020. While truly, I think most of us are sick of the new marriage between politics and sports; we all know that this marriage & the fruits of that marriage, are stories that we can't avoid.
Most of the reaction I received from that blog was mostly positive. I expected a 50/50 love/hate reaction, but based on social media, emails, comments and other forms of communication, I would peg the reaction to be 80/20, in favor of what I wrote. I guess I shouldn't be too surprised here, as I know my audience and the majority of the people who read this blog tend to be 40 years of age or older. In other words, the readership here is more "worldly", and longs for a time where cancel culture & politics were two things that never seeped into the sports world.
As said last blog, and as said many times on this site before, I understand that when you talk politics, you're bound to alienate half of your audience. Moving forward, when there is a real political story to talk about, in regards to hockey, I'll save that stuff for the end of the blog. That way, for the people who want nothing to do with politics, they can just stop reading once they get to the last segment of a particular blog.
In tonight's blog, I'll be looking at all the latest news in Rangerstown, USA, including the addition of Jacques Martin to the bench of David Quinn's New York Rangers. I'll also have an update on both Vitali Kravtsov and Henrik Lundqvist for you. In addition, I'll have some thoughts on the second round of the playoffs, as we inch closer to the Conference Finals. I will then close out this blog with some of the political stuff that's continuing in the NHL, including the Hockey Diversity Alliance demanding $100M from the NHL. (Like it or not, that is a story.)
However, as usual, before motoring into everything, the PLUGS segment of the blog.
Here are my last few blogs, in case you missed them:
---
---
---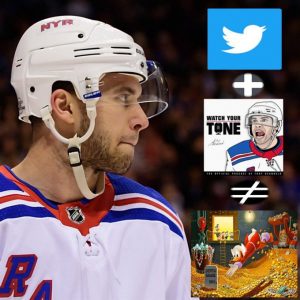 ---
---
The biggest story in Rangerstown, USA right now, is the news of the Rangers adding Jacques Martin as an assistant coach to their coaching staff. Martin will be replacing Lindy Ruff, the same Lindy Ruff who left the Rangers prior to mini-camp this summer, as Ruff took the head coaching gig of the NJ Devils.
Martin, who has forty years of coaching experience on his resume, previously spent the last seven years with the Pittsburgh Penguins, where Martin spent time as an assistant coach and as the senior advisor of hockey operations for the club. During Martin's seven years with Pittsburgh, he was the assistant coach during Pittsburgh's most recent Stanley Cup wins, which took place in back-to-back years, in both 2016 and 2017.
Martin was let go/didn't have his contract renewed by the Penguins, after the Montreal Canadiens upset the Penguins in the qualifying round of the 2020 Stanley Cup playoffs. Just under three weeks later, after the Habs ousting of the Pens, the NY Rangers quickly made an offer to Martin to join the club, as an assistant coach under David Quinn, an offer that Martin quickly agreed to.
Prior to joining the Rangers and his run in Pittsburgh, Martin previously spent time in the league as a head coach. Martin once was the head coach of the St. Louis Blues (1986-1988), the Ottawa Senators (1995-2004), the Florida Panthers (2004-2008) and the Montreal Canadiens (2009-2012). Of note, during Martin's run in Florida, he was there for the lock-out season of 2004-2005. In addition, Martin was relieved of his head coaching duties with the Panthers in 2008, but remained with the club for one more year, serving as the team's general manager.
Elsewhere in Martin's career, he served as an assistant coach for the Chicago Blackhawks and the Quebec Nordiques/Colorado Avalanche. Ironically, Martin, who had been with Quebec since 1990 and made the move to Colorado with the franchise, left the Avalanche in January of 1996, as Martin took a head coaching gig with the lowly Ottawa Senators. Just a tad under six months later, the Colorado Avalanche would win the Stanley Cup.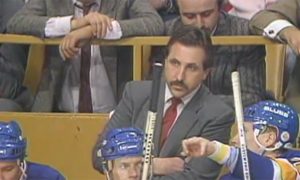 Before getting into the Rangers press release of adding Martin to their staff, I just wanted to give you some quick thoughts on Martin.
While the NHL is certainly known for their carousel of rotating head and assistant coaches, there's also a reason for that. Experience matters. It takes a wise hockey man to make it to the NHL level and it takes a wiser man to make a life-long career out of coaching at the NHL level. While there is an exception to every rule and because of course, every coach in the NHL has to start their career sometime, for the most part, you don't see too many outside-the-box hirings, when it comes to NHL head and/or assistant coaches.
I know some readers may challenge me on David Quinn here, but again, there's always an exception to every rule. In addition, Quinn once was an assistant coach at the NHL level and also spent many years as a head coach at the collegiate ranks. In other words – DQ wasn't completely green when he was hired by the Rangers. Most assistant coaches at the NHL level eventually become head coaches.
Martin brings 40 years of coaching experience to the Rangers, which ironically, is about the same amount of time Lindy Ruff, the man Martin is replacing, has.
What this also tells me is that David Quinn, who did have a hand in this decision, is not scared about his standing with the Rangers, no matter what some basement bozo tells you about DQ. Just like Ruff, DQ is adding a savvy and experienced veteran to his bench. If DQ was worried about his job, he'd ask for some unknown or someone without a great track record. I doubt that if DQ was worried about his job right now, that he'd seek someone that could potentially replace him.
I'll get into Martin's ethnicity in a second (it is part of the story) but to wrap up on DQ here, this Martin hiring tells me that DQ will do anything to make this team better. In addition, as a bonus, the Rangers are adding someone who was with a division rival for the last seven years, which means they are getting someone who knows all the ins and outs of a franchise that has given the Rangers fits in the past.
Reporter Elliotte Friedman, of SportsNet, first talked about the Rangers interest in Jacques Martin. As always is the case in these situations, all REAL NEWS comes out of Canada. While Larry Brooks makes up rumors and trade scenarios on a daily basis; when it comes to real transactions made by the Rangers, all the news is broken in Canada first. It's been this way for some time now.
A day after Friedman's report, the Rangers made the news official, by issuing this press release: https://www.nhl.com/rangers/news/rangers-name-jacques-martin-assistant-coach/c-318823164
For those of you too lazy to click that link, here's the full press release, courtesy of NYRangers.com:
The New York Rangers announced today that the team has named Jacques Martin as an Assistant Coach.

Martin joins the Rangers after spending the past seven seasons in the Pittsburgh Penguins organization (2013-14 – 2019-20), including parts of the last five seasons as one of the team's Assistant Coaches (from Dec. 12, 2015 through the conclusion of the 2019-20 season). Martin played a key role on the coaching staff that led to two Stanley Cup Championships (2015-16 and 2016-17). During his tenure, the team played in at least one postseason series in all seven seasons. From Dec. 12, 2015 until the end of the 2019-20 season, the Penguins posted a 214-115-40 record in 369 regular season games (.634 points percentage). Over the span, Pittsburgh ranked second in the NHL in goals per game (3.29) and shots on goal per game (33.5), was tied for second in the NHL in power play efficiency (23.0%), was tied for third in the NHL in wins, ranked fourth in the NHL in points percentage, and was tied for 12th in the NHL in penalty kill efficiency (80.9%).
Prior to joining the Rangers, Martin has served on a coaching staff and/or in a front office position with an NHL team for three decades. He has spent parts of 17 seasons as a head coach in the NHL with St. Louis (1986-87 – 1987-88), Ottawa (1995-96 – 2003-04), Florida (2005-06 – 2007-08), and Montreal (2009-10 – 2011-12), and he has posted a 613-481-119-81 record (.551 points percentage) in 1,294 career games as a head coach in the NHL. Martin ranks 20th on the NHL's all-time wins list among head coaches, and he ranks 14th on the NHL's all-time games coached list among head coaches. He is the Senators' all-time leader in games coached (692), wins (341), playoff games coached (69), and playoff wins (31) among head coaches. In addition, Martin is the Panthers' all-time leader in wins by a head coach (110), and his 246 games coached with the Panthers are tied for the most by a head coach in franchise history. He also served as Florida's General Manager for three seasons (2006-07 – 2008-09), holding the roles of both Head Coach and General Manager for two seasons (2006-07 and 2007-08).

Martin, who won the Jack Adams Award as the NHL's Coach of the Year in 1998-99 and has also been named a finalist for the award on three other occasions (1996-97, 2000-01, and 2002-03), has guided his team to a playoff appearance in 12 of his 17 seasons as a head coach in the league (including 12 of 15 seasons in which he coached the entire season) and helped his team advance to the Eastern Conference Final twice (2002-03 with Ottawa and 2009-10 with Montreal). He has served as a head coach in 111 Stanley Cup Playoff games in his coaching career, and he ranks 22nd on the NHL's all-time playoff games coached list among head coaches. Including his tenure working as an Assistant Coach or in a front office role in the NHL, Martin's team has played in at least one postseason series in nine of his last 10 seasons and in 17 of his last 22 seasons.

The Saint-Pascal-Baylon, Ontario native has also held several roles with Team Canada in international competition. Martin has served as an Assistant Coach in the Winter Olympics twice (2002 and 2006), helping Canada win a gold medal in 2002. In addition, he helped Canada win the 2004 World Cup of Hockey as an Assistant Coach and helped Canada win a gold medal while serving as the team's Assistant General Manager at the 2007 IIHF World Championship.

Prior to beginning his coaching career in the NHL, Martin coached in the Ontario Hockey League (OHL) for three seasons, serving two seasons as an Assistant Coach with the Peterborough Petes (1983-84 and 1984-85) and one season as the Head Coach of the Guelph Platers (1985-86). In his one season as Guelph's Head Coach, Martin helped the team win the OHL Championship and the Memorial Cup, and he received the Matt Leyden Trophy as the OHL's Coach of the Year.

---
In a separate press release and story released on NYRangers.com, David Quinn commented on the hiring:
The moment Jacques Martin became available as an assistant coach in mid-July, Rangers Head Coach David Quinn had one singular thought.

"The minute that that happened," Quinn said, "in my head, I thought, well, I need to talk to this guy."

When former Rangers assistant Lindy Ruff was named head coach of the Devils in early July, Quinn and the Rangers brass knew they had a hole to fill. In Quinn's eyes, Martin fit the bill completely.

"When we talked as a staff when Lindy left about what we were looking for in order to replace him, we thought about the fact that we'd like to get somebody with a similar pedigree, and Jacques has that," Quinn said. "He checked a lot of boxes we were looking for."

On Monday, the Rangers officially announced that Martin will join Quinn's staff, bringing a wealth of knowledge and experience to the Rangers bench.

Martin, who spent the last seven years with Pittsburgh, arrives in New York with a resume that includes three decades of NHL coaching and front office experience. He served as a head coach for 17 seasons, winning the Jack Adams Award in 1999, and he served as General Manager of the Florida Panthers for three seasons from 2006-09. He also helped the Penguins win back-to-back Stanley Cups as an assistant on Mike Sullivan's staff in 2016 and 2017. 
"Jacques checked all the boxes that we were looking for as an organization to add to our staff, with all the head coaching experiences, all the success he's had – we certainly felt like our organization would benefit from looking into hiring him," Quinn said. "Any time you're looking to hire someone that you don't know, there's got to be a comfort level, and the more Jacques and I talked, the more comfortable we got, professionally and personally."

That breadth of experience is exactly what Quinn was hoping to replace when Ruff took the job across the Hudson. Fortunately for Quinn, he had a direct line to Sullivan – his former teammate at Boston University – who offered a glowing recommendation for Martin.

"Obviously, I'm lucky because of my relationship with Mike Sullivan to really get a feel for what Jacques was all about," Quinn said. "Mike and I have a similar approach to how the game is going to be played. I trust Sully a lot, but I had to make my own decision, and the times that Jacques and I talked on the phone and the Zoom calls we had, it was just really so right."

During the interview process, Martin – who will run the Rangers' defense and penalty kill – was both intrigued and excited by the Rangers' youth and skill. To him, it's reminiscent of the situation he stepped into in Ottawa back in 1996.

"That was a young team with a lot of young talent," he said. "It was looking for a coaching staff that would provide direction, would provide support, would provide guidance, would provide you with answers and put in place a system. For Coach Quinn, this year was really his first year with so many young guys, but to be able to continue that process – I'm excited.

"When you look at the direction of of the National Hockey League, it's obvious that a lot of teams are getting younger, a lot of teams are getting faster. I think we fit right into that new trend, and I think it's our responsibility as a coaching staff to bring as much information as possible to the players, bring a structure and a system that's going to bring us some success and make sure that we play with the details that are necessary to win hockey games."

Teaching, Martin said, is his bread and butter.

"Having the opportunity to work with those young guys on a daily basis, whether it's on the ice or off the ice, doing some video, preparing them for for every game – it's a challenge that I'm looking forward to," he said. "My background is in teaching. I love to be able to teach the players. At the same time, part of it is to recognize what their strengths are and identify what areas they need to improve and make sure that they play within their strengths and keep working on the areas that they need to be better – working on their confidence or working on their technical skills as defensemen."

The many years Martin spent as a head coach are also bound to prove beneficial as he builds a rapport with Quinn. He's been in Quinn's shoes. He knows precisely what his role is, not just in relation to the players but in relation to Quinn and his fellow assistants.

"There's so many things that you have to deal with as a head coach," Martin said. "You need people that are going to be responsible in certain areas, but a lot of decisions are made as a group. I welcome being part of a team, and as I said to David, I think the fact that I've been a head coach – I understand the role of the assistant coach. Your role is to give your opinion, what you're taught, what you believe in, and sometimes it's going to be accepted, sometimes it's not. That is my responsibility: to give him the best information, the best knowledge I have, and then it's up to him to take it and make his decision."

Every coach and every assistant on staff, Martin said, is responsible for bringing a different dimension to the table. Staffs succeed when there is variety – of background, of opinion, of experience.

Coaching staffs also succeed when there's some familiarity in the mix. David Oliver, who has been a part of Quinn's staff from the beginning, has that with Martin, having played for him when he was head coach of the Senators.

"David Oliver raved about him, as a person and a coach," Quinn said. "One of the things that we feel as a staff is we've got an awful lot of respect for each other professionally, and we get along so well personally. It just seemed like knowing Ollie and Brownie the way I do, and getting to know Jacques a little bit and also knowing a lot of people that know him, he just seemed like a natural fit, professionally and personally."

Next up for Quinn and his staff is focusing on the 2020-21 season – and though there are still some question marks with regards to what exactly that will look like, there's no doubt that, with the pieces officially solidified, there is plenty of the excitement to get started.

"[Hiring Martin] was important because of not only where we're at, but where we want to go," Quinn said. "We anticipate playing playoff games and playoff series and battling for the Stanley Cup, and it's nice to have someone on your staff who has had the success he's had and has gone through it.

"Any time you make a hire, where you're at as an organization has a lot to do with it. Where we're at, where we're going and the strides we've made and the strides we want to make, we think Jacques can help us reach our ultimate goal."

---
In a news tidbit that I didn't know, prior to reading the Rangers press release, is that David Oliver once played for Martin, while playing with the Ottawa Senators. As the press release stated, Martin will bring a sense of familiarity to the organization.
While I know in the past it's been very easy for Ranger fans to get on assistant coaches, whether it be with Lindy Ruff or in my case, Scott Arniel and that damn Rangers power-play from years ago; at the end of the day, these assistant coaches are hired to employ the systems that the head coach mandates. In addition, it's also up to the players to stay true to the system they are asked to play in. And if you look at the Islanders and Barry Trotz right now, you're seeing great coaching and players thriving under his system.
And now, let's talk about the story and fact that the Rangers omitted from their press release – the fact that Jacques Martin is of French Canadian descent. Why does this matter? Let's get into it!
When the Rangers first won the draft lottery last month, I said it would make sense for the Rangers to add a French Canadian player to this team. After all, if you know your hockey history, there are plenty of past examples of teams signing players of same ethnic backgrounds, to help facilitate the growth of a future superstar of the same ethnicity and to promote team chemistry. This isn't just a French Canadian thing either – we've seen teams do this with Russian players, Swedish players, Finnish players, Czech players, etc.
While I promised you that I'll save all my opinions on politics for the end of the blog, let me have this one rant here – I'm surprised people like Adam Hermtrans aren't crying foul over this Rangers hiring. After all, the NHL doesn't have a "Rooney Rule". How come no black men were considered for this job? RACISM, am I right? (And if you can't tell, I'm joking.)
I bring up the name of Adam Hermtrans here, because of this Tweet which was forwarded to me on Monday:
As I've said 67567567678567578585 million times on these blogs, even as recent as last blog, there are two topics I hate talking about on this site – politics and whatever Tony DeAngelo is doing on social media. However, you really have to be some sort of "Encyclopedia Brown" nerd, a nerd with no life or anything going on for yourself, if you're sitting on social media all day, and going through what players like on social media.
And this doesn't have to be Tony DeAngelo here either, although he's always going to be the target among the basement cretin creatures, especially since Tony DeAngelo has taken the bait in the past.
We all know that I have hated Henrik Lundqvist's contract forever. However, during the past six years of this site's existence, HAVE YOU EVER ONCE seen me make mention of what Lundqvist is doing or saying on social media? NO! And I can sure as hell guarantee you, that not once in my life, despite my hatred of that bad contract, have I ever gone through Lundqvist's social media accounts and scroll through those accounts to see what he likes. All I care about is hockey and seeing the Rangers, one day, win the Cup as an adult!
I can truly care less if Lundqvist is liking Swedish meatball recipes, if DeAngelo likes Donald Trump, if Trouba likes BLM or if Greg McKegg likes handicapped midget porn. As long as these guys aren't supporting pedophiles or criminals (I may have opened up a new topic here, but I already did my rant on this last blog, so I'll save you from a repetitious rant here) I don't care what these guys do on social media. Just win baby!
Let's get back on track here and go back to talking about Lafreniere and Martin.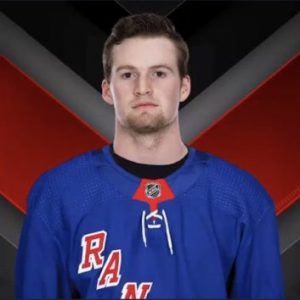 As said previously, I thought it would make sense to add a French Canadian player to this club, to help with Lafreniere's transition to the NHL. I also said that if the Rangers couldn't add a French Canadian player (cap issues/talent availability) I could see the Rangers reaching out to Rod Gilbert (who lives in NYC) to help out Lafreniere. And wouldn't that be something – Lafreniere learning the ropes from one of the greatest Rangers of all-time?
When I heard the news of the Rangers hiring Jacques Martin, while I know Martin has the experience and a great resume, I also thought this was a great hire because Martin is a French-Canadian. While Martin will be the defense & PK coach of NYR, he can also be a friendly face and sounding board for Lafreniere.
Again, and don't get this twisted – this always happens in the NHL. This is just human nature. You tend to gravitate towards people of similar backgrounds as your own.
Need an example here? Look who was riding with Igor Shestyorkin, when CZAR IGOR got into his car accident during this years trade deadline. Of course, Igor was riding with Russian comrade Pavel Buchnevich, as the two men were cruising the Russian-happy streets of Brooklyn, NY. This isn't "RACISM", or anything stupid like that – it's just people from similar backgrounds finding each other in America. I mean think about it – is "Little Italy" racist? Is "Chinatown" racist? Are all of these little communities across NYC, and in America in general racist? OF COURSE NOT!
By hiring a French-Canadian, a French Canadian with a ton of hockey experience, this hiring of Martin should help make things easier for Lafreniere. I know I'm not the only one who thinks this, as Ron Duguay basically said the same thing:
I have a good idea why I think they hired a French Canadian coach ! Do you ??? https://t.co/218Agorqsb

— Ron Duguay (@RonDuguay10) August 31, 2020
Correct!!! I believe it's much to do about Lafreniere!! He is a
Possible franchise player if properly managed! https://t.co/AMS3Ds54d0

— Ron Duguay (@RonDuguay10) August 31, 2020
To be crystal clear here, the Rangers didn't hire Martin, JUST because Martin is a French Canadian. If the Rangers just wanted a French Canadian body, they could've picked anyone. However, because Martin is a French Canadian, it made his resume that much better. It was the cherry on top of a great hire. It's a win-win scenario all around.
In any event, good luck to Martin. Let's hope he adds a third Stanley Cup to his resume in the near future!
And oh, if Lafreniere lives up to his potential, someone could make some good coin by opening up a poutine shop in front of M$G!
(And I know I should bite my tongue here, but Father Fink it – no one is going to bat an eye about my poutine/French Canadian joke. However, if Lafreniere happened to be African-American and I suggested a food that African-Americans are known to eat, everyone would be crying foul about it. See how the double standard works folks? I only bring this up because I want people to laugh, rather than looking to be offended about every little fart and cough! And truth be told, stereotypes do exist for a reason, and I say that as a potato eating and beer drinking American from an Irish descent! Now, for fook's sake, where the hell are my "Lucky Charms"?)
---
A few blogs ago, I talked about how Vitali Kravtsov would remain in Russia and play for the KHL during the 2020-2021 season. As mentioned on that blog, which you can read by clicking here, I said it made all the sense in the world for Kravtsov to play for Traktor. After all, due to this pandemic, no one is 100% sure when the NHL season will start. It could start as early as December 1st. It could start as late as January 1st. The KHL season starts on September 2nd. In other words, rather than remaining idle for three months, Kravtsov can play competitive and meaningful hockey games, while the NHL tries to get back to a state of normalcy. (And really, barring no more issues from this pandemic, the NHL won't really be back to normal until the start of the 2021-2022 season.)
Kravtsov and his situation popped back up into the news again this past Sunday, on August 30th. What kicked all of this off again, is when Traktor, Kravtsov's KHL team, tweeted out that Kravtsov would spend the full 2020-2021 season with the club. Turns out that while that may be true, that statement isn't exactly 100% true either.
As stated a few blogs ago, the Rangers are loaning Kravtsov to Traktor. The Rangers can recall Kravtsov whenever they see fit. However, it's most likely, since it's in the best interest for Kravtsov, the Rangers & Traktor, to allow Kravtsov to play out the full KHL season for Traktor.
However, to give you both sides of the story here, if Kravtsov slips up again with Traktor, and is demoted to the VHL again, then you can sure as hell bet that Kravtsov will be begging to return to the Rangers faster than you can say "Lias Jessiman."
To be clear here, I think Kravtsov playing for Traktor is a wise move. If there wasn't a pandemic going on and things were normal, then I doubt Kravtsov would be a member of Traktor right now. However, you have to roll with the punches and make decisions in the time you're in. Kravtsov playing for Traktor is the right decision for these current times.
As of right now, no one knows the plans for the 2020-2021 NHL season. While it's rumored that the NHL would like to have the 2021 playoffs wrapped up by July 4th of next year, and may change the league's division alignment for next season, as of now, no one knows when the 2020-2021 season will start and when the season will end. (One RUMOR concerning next season, is that the NHL may consider an All-Canada division and would then align all the American teams into divisions by their geographic location from there. For Rangers purposes, if this does go down, it wouldn't effect them much. Under a proposed geographic realignment, you probably could put Columbus elsewhere and decide whether or not to add Boston to the Metro.)
For Vitali Kravtsov, who turns the legal drinking age in America on December 23rd of this year, not much will be lost by playing in the KHL. Plus, with the KHL season currently scheduled to be concluded before March 1st, Kravstov, upon completion of the season with Traktor (providing they miss the playoffs again) can easily rejoin the Rangers for the second half of the 2020-2021 season. Everyone wins!
---
To give you an update on Henrik Lundqvist and his status with the Rangers, I have a few notes for you. If you're not up-to-date on the latest on Lundqvist, refer to my past blogs or the archives of this site.
For starters here, let me give you the biggest fact. The SHL season is scheduled to commence on September 19th. The Frolunda Indians, Henrik Lundqvist's home team, and a team that features brother Joel Lundqvist as team captain, will play on that day, as they are set to take on "Crybaby" Lias Andersson and HV71.
In other words, for my proposed idea/dream of wanting to see Henrik Lundqvist retire (thus freeing up NYR of $8.5M of salary cap dollars) and then play for his team in his native country during a pandemic, well if that's going to happen, it has to happen within these next three weeks. (That is, if Lundqvist is to play the complete season for Frolunda. He could always join the team at a later date.)
Of course, as mentioned on past blogs, Lundqvist could simply wait the Rangers out. Lundqvist could have his cake and eat it here too. He could theoretically wait for the Rangers to buy him out and then go play for Frolunda. If Lundqvist was to do that, Lundqvist could collect two hefty salaries. Not shabby.
From the Rangers side of things, team president John Davidson keeps on reiterating how he wants to remain civil with Lundqvist and without saying these words exactly, "doesn't want a messy divorce."  I don't see JD & NYR playing hardball with Lundqvist here. After all, if the Rangers really wanted to force the issue on Lundqvist, they would've press-boxed him all of last season, until he waived his no-move clause.
If Lundqvist does want to return to the SHL, in addition to wanting his contractually owed money by NYR, I could see the Rangers easily giving in, giving Lundqvist his buy-out and their blessing for Lundqvist to continue his playing career in the SHL.
In any event, I don't envision a scenario where if Lundqvist does want to play for the SHL, that the Rangers would demand that Lundqvist retires from the NHL first. As usual with all things Lundqvist, it's more likely that the Rangers would bend over and take one up the crapper, rather than forcing Lundqvist's hand. The Rangers want this parting of the ways to be as smooth as possible. They don't want any potential bad blood here.
During recent blogs featured on this site, I brought up the name of Swedish reporter Johan Rylander, who covers Frolunda. In addition, Rylander regularly has stories and interviews from NY Rangers of Swedish descent, in particular in a one Henrik Lundqvist.
On August 26th, Rylander stated the following on Twitter:
"Given that Frolunda is one of two SHL teams that are still running with closed training sessions, you start to wonder, is it because Lundqvist is training for return? Or is it simply due to fear of covid-19 from two journalists 40 meters from the ice?"
Rylander also reported that Lundqvist is currently living near Frolunda's training facility and is currently keeping himself in hockey shape. While Rylander admits to speculation, he admitted that it wouldn't surprise him if Lundqvist was training with Frolunda.
Frolunda, as they stated several weeks ago, said again last week that Henrik Lundqvist is currently a New York Ranger. When asked about their closed practices, Frolunda gave a line about wanting to stay safe during this pandemic.
When I look at all the facts that are out there, it is in Lundqvist's best interest to remain in peak hockey shape, even if the NHL 2020-2021 season may not start until January 1st. It also allows him, in the event of a Rangers buy-out of his contract, to immediately rejoin Frolunda, where he will be heralded as a hero.
It is my personal belief and opinion, that we'll get an answer on Lundqvist's future, by the time the SHL season starts.
I'll also say this – in no way, shape or form, do I see Lundqvist playing with Frolunda and then returning to the Rangers. That ship has passed. In addition, depending on how Lundqvist's situation goes down, the Rangers could potentially open themselves up for salary cap circumvention issues.
As I rumored and bandied about on past blogs, I think it's more likely that the Rangers move on from Lundqvist and Lundqvist plays in the SHL for at least one pandemic-plagued season. From there, I can see Lundqvist exploring NHL free agency and then joining an NHL club for the 2021-2022 season. As mentioned, a cheap FA contract with the Seattle Kraken would be a win-win scenario.
More on this story once details emerge.
---
In an update to a previous story covered on this site, Chris Drury, who was rumored to be the front-runner for the vacant general manager position in Florida, is not taking that job. Drury has made it clear that he will remain in his current role with the Rangers, where he serves as the general manager of the Hartford Wolfpack and as the assistant general manager of the Rangers, working under Jeff Gorton. (And as mentioned on a past blog, Drury had his contract extended by the Rangers prior to the pandemic. His job with the Rangers is not, and was not, in any type of jeopardy.)
As I said when the Drury/Florida rumors began, I didn't envision Drury leaving the Rangers organization. While I could see Drury maybe one day taking a GM job in the future, I just didn't see him going to Florida, to work with the Panthers. At least not in 2020.
Florida is a mess right now. Why leave a good thing for a shit show? In addition, Drury, who has young kids and who has been living in Connecticut for some time now, why would he uproot his family and his entire life, to move to Florida, especially during this pandemic?
The goal of any man in hockey is to win the Stanley Cup. For someone like Drury, who doesn't have a Stanley Cup on his resume, why leave a good situation for a bad situation? Trust me, I know my Rangers history and their lack of Stanley Cups, but here in 2020, I would say the Rangers have a much better shot of winning a Cup in the near future than the Florida Panthers do.
What really hurts the Panthers moving forward, is the bad contract given out to goaltender Sergei Bobrovsky, who had a terrible first season with Florida. Making matters worse, is that despite playing in a no-state income tax state/province, Florida has a terrible time of drawing free agent interest, which is why Florida had to overpay Bobrovsky in the first place. While the Rangers are guilty of overpaying players too (ironically, to help offset the insane income tax laws in NY) without question, playing in NY is much more attractive to players than playing in Florida.
(And as stated about 678678967867867896 times on this site, the NHL really needs a weighted cap system to address income state/province issues. To have a fair and equal playing field, the league must allow teams in high income states/provinces to have more money to play with, to off-set the advantages that teams in no income states/provinces have.)
In any event, Drury is remaining with the Rangers. While this is a story, as mentioned, I never saw Drury leaving in the first place.
---
I'm not going to rehash all of my thoughts on Kevin Shattenkirk here. All I'll tell you, is that when it comes to Kevin Shattenkirk and his stint with the Rangers, check out this blog that I wrote when the Rangers bought him out: https://bluecollarblueshirts.com/8119/
In short on Shattenkirk and his time with NYR, it was just a textbook case of "Murphy's Law", for both he and the Rangers. His story is also a story that every NHL free agent should be aware of too.
While I will do a complete second round recap of the NHL playoffs, once the second round is complete, as I write these words, the Tampa Bay Lightning are the first team to advance to the Conference Finals. I am currently writing these words prior to Game 5 of the Islanders/Flyers series, a series that I now expect the Islanders to win. (Isles are currently up 3-1 in the series.)
For Ranger fans, while Tampa is certainly deeper and has more going on for them than just Ryan McDonagh and Kevin Shattenkirk, the Tampa Bay Lightning, barring an epic Flyers comeback, is most likely the last team left between the Islanders and the Stanley Cup Final. (And I don't care what anyone says, as talked about on previous blogs, this Stanley Cup is as legit as any. You can only play in the time and era you're in. After all, if you wanted to be a douche, you could go down the list of Cup winners and put an asterisk on any of those teams for numerous reasons, such as length of schedule, cap vs no cap, amount of teams in a league, travel, home ice restrictions (NYR and the circus come to mind here), the way players rights were determined, financially strapped owners, etc.)
On social media, I still see Ranger fans referring to the Tampa Bay Lightning as the Tampa Bay Rangers. However, that really isn't the case anymore. Outside of Ryan McDonagh, the guys who spent the bulk of their careers with the Rangers are no longer in Tampa. Dan Girardi and Ryan Callahan are now retired. JT Miller is in Vancouver. In fact, the Rangers have more Lightning alum on their roster right now, than the Bolts have ex-Rangers. (Hajek, Howden and DeAngelo are examples here.)
During the two past previous playoffs, playoffs that the Rangers weren't in, it was to the Rangers benefit had Tampa Bay won the Cup. Not only would fans see former NYR lifers get their name on the Cup, but if Tampa had won the Cup, the Rangers would've received Tampa's first round draft pick of that year's draft.
Fast-forward to today. While there is no longer a first round draft pick involved for the Rangers, in the event that Tampa wins the Cup; Ranger fans must root for Tampa Bay to make the Stanley Cup Final. If Tampa Bay is to lose in the Conference Final, that means that either the Islanders or Flyers will reach the SCF. And as mentioned – it's highly likely that the Islanders will be challenging Tampa Bay for the right to represent the Eastern Conference in the 2020 Stanley Cup Final. I don't know how any Ranger fan would want to see that!
I'll also add this, throwing my hatred of the Islanders aside here – the Isles look as legit as any team remaining. At this point in time, it's not that hard to imagine them winning the Cup. They have everything going positive for themselves right now.
While I'll expand on this once I get into my Conference Final previews, the Isles are a scary team for Tampa. The Isles are similar to Columbus, but have a better roster. Columbus, as we all know, upset Tampa last year. In their first round series with Tampa this year, Columbus played Tampa tight, with all four of the Bolts wins over CBJ being decided by one goal. (And let's not forget the two overtime games that Tampa won in that series too, including a five overtime game.)
Making matters worse for Tampa, is that it's unknown if Steven Stamkos will return to the club. While Tampa has won without him thus far, not having him around doesn't help the club either, as TBL looks to move on. As of this writing, the status of Nikita Kucherov isn't known either, as he left Tampa's series clinching Game 5 win over Boston with an injury. For the Isles, providing they can knock off Philly by winning one of their next three games, the script is set up perfectly for them.
As the playoffs march on here, all I have to say is this – LET'S GO BOLTS!
---
In the West, Vegas may wrap up with the Canucks tonight. In fact, by the time you read this, Vegas may have already moved on. In the other series, the Dallas Stars are a win away from upsetting the Colorado Avalanche. I don't even think Stars fans envisioned that happening. I'll talk about these series in-depth, once everything is official, but if we do get Vegas vs Dallas, to determine who moves on to the Stanley Cup Final, you'd have to think that Vegas makes their second appearance in a SCF, in their three seasons worth of history. What a feat that would be. Even if Vegas doesn't make it to the SCF, what they've done since their inception is amazing.
I also want to add this before moving on – will we see one Game 7 in this year's NHL playoffs?
And now, as I close out on this blog, I have to quickly chime in on a story regarding politics and hockey. If this stuff isn't for you, adios and thanks for reading!
---
Just a few quick notes to share with you, after the NBA & NHL players decided to postpone their games.
It was announced today, that NBA ratings are down 23% this year from last year. You can read the full story about this here: https://www.breitbart.com/sports/2020/09/01/nba-playoff-ratings-crash-by-23-lowest-watched-in-5-years/?fbclid=IwAR02jrC1ZxGIc4DqIeFNiQKGgkdyjjbRx2vZlawR10I2pzRz3B4LfDsoOac
On Sunday 8/23, in the first game of the NHL slate of games, and prior to the league postponing games, the Bruins v Lightning game drew 1.8 million viewers. A week later, after the league postponed two day's worth of games, on Sunday 8/30, in the same time slot as the Bruins/Lightning game, the Flyers/Islanders game drew 1.51 million viewers. Was this NHL ratings drop due to the 48 hours worth of postponed games? While no one can say that with 100% confidence, this data does support that argument. It's also worth mentioning that you'd think the Isles/Flyers ratings would be up, considering the series was deeper and there was much more on the line than in that Bruins/Lightning game.

If I've said it once, I've said it a million times – for the majority of fans, they don't want politics mixed in with their sports. Recent TV ratings data suggests this big time.
In other news, there's this: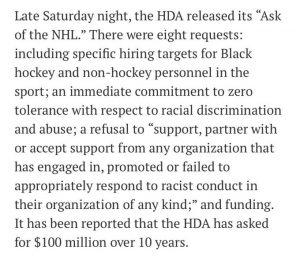 I really went over all of this HDA stuff on my last blog, so I won't rehash everything here. However, in a new development, it's now being reported that the Hockey Diversity Alliance wants $100M, or ten payments of $10M annually, from the NHL. Are they kidding me? And if the NHL doesn't pay this ransom, what happens next? Will the league be taken "hostage" and berated, for not kowtowing to this ridiculous request?
The HDA is out of their minds here. With the league losing a ton of money this season, due to the pandemic and with pressure from women hockey leagues, who are also looking for a hand-out, it is like these people think that the NHL plucks money from trees. And let's not forget the NHL is trying to keep several near dead markets of theirs alive too, in both Arizona and Florida.
When it comes to the HDA's ask of $10M a year, rather than the league pander to liberal politics and pressure, I would much rather see that money be added to the NHL salary cap. I rather see the league give each team an extra $10M of salary cap room. Hell, I rather see the league give each team an extra $322,581 dollars of salary cap room, which is the number after you divide the ten million dollars the HDA is asking for, by the 31 teams that will play in the league, during the 2020-2021 season.
I just can't get behind any group, demanding money from any entity or business, as if they were kidnappers. This demand also puts the NHL in a bad position, because if they don't pay the ransom, then all of these groups and crybabies will accuse the NHL of all the -ism's and ist's. And if the NHL does pay the ransom, they set a dangerous precedent for themselves. After all, if the NHL agrees to these hostile terms, what's to stop the next group with a cause of demanding money? Should LGBTQ players demand money? Should natives/Inuits demand money? How about the Irish Fisherman's Association? Should they demand money too? (Bonus points if you get the Irish Fisherman's Association reference, jerky!)
There's nothing wrong with the HDA trying to bring awareness to their cause. However, as talked about last blog, they need to understand that TIME is a bigger factor than money here. Black players must invest time into youth leagues, in order to grow the sport. Just asking for handouts, where you know, a bulk of that money goes solely to administrative fees anyway, is not the answer. You can have all the money in the world for your cause, but if you don't invest real time into the future, the money will be blown.
---
If you haven't already, subscribe to this blog for the next update:
I should be back later this week, as I believe Tony DeAngelo and company will be returning with a new episode of "Watch Your Tone". As usual, I'll have a recap of that episode once it drops. I'll also have my round two and Conference Final preview blog once these second round games wrap up.
As always here, thanks for reading and…
LET'S GO RANGERS!
NYR WILL DRAFT LAFRENIERE!
MAKE YOUR MONEY DEANGELO!
Sean McCaffrey
BULLSMC@aol.com
@NYCTHEMIC on Tweeter and on Parler