Greetings and salutations everyone and welcome to another blog here on BlueCollarBlueShirts.com. In case you missed it, I just did a blog reviewing a book on Tex Rickard and looking at Rickard's extraordinary life. You can find that blog, and my most recent blogs, by clicking the links below:
---
---
---
---
---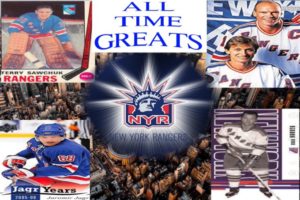 ---
---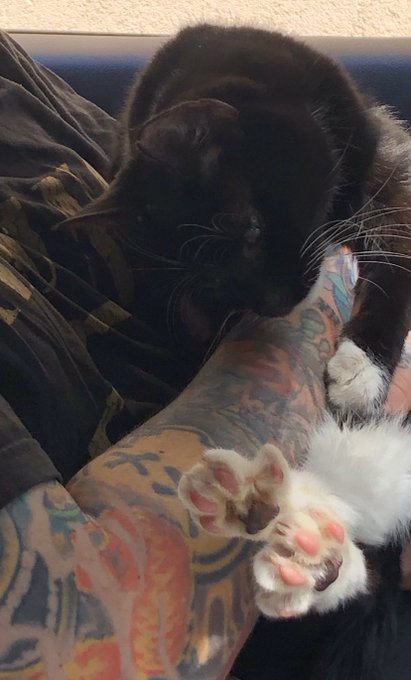 On these blogs, I tend to share personal stories with you, the reader. I feel these stories "humanizes" these blogs a bit and creates a friendly & familiar relationship. In turn, my stories with you guys usually turns into a two-way street, as many of you hit me up privately, to share your stories with me as well. I can't count how many cool people I've met, and people I now consider friends, from doing this blog. You guys all know who you are. I don't want to name names here, as I don't want to forget anyone. However, I can tell you, the number of great people that I've met in real life, as a result of this blog, has easily cracked the triple digits.
During my last several blogs, I brought up the recent health situation with my cat Sabrina. You can check the links above if you missed out on my updates.
Sadly, I had to put Sabrina down on Sunday, May 18th. As you all know, this is the worst thing about being a pet owner. We have so many great times with our pets, pets that we see every day in our daily lives, but once the worst day of being a pet owner hits you, it's like being kicked in the balls 100 times over.
I've had pets for the majority of my life, but putting down Sabrina was the hardest pet I had to put down yet. Even worse, she's the third pet I had to put down in three years, as previously, I had to put down my cat Mookie (17 years old) and my other cat Fatman (19 years old.) Poor Sabrina was only 11 years old. She deserved more time.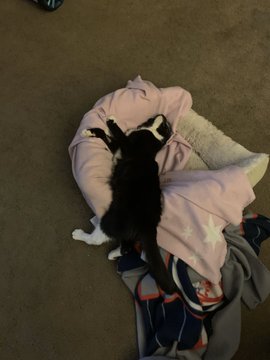 As mentioned in past blogs, Sabrina had a major inner ear infection, which threw off her equilibrium and caused blindness. However, things were getting better, as she was making a recovery. She was moving in the right direction, three weeks after her diagnosis. Unfortunately, everything crashed and burned on Saturday.
When I first brought Sabrina to the vet several weeks ago, I was told there was a possibility she had a tumor on the brain and how her brain cancer could rapidly set in. However, there was a chance that through antibiotics, we could fix her other issues and slow this potential cancer down. Things were looking good until Saturday.
On Saturday, Sabrina's system just shut down completely. She couldn't move. She was the feline version of Terry Schiavo. The cancer rapidly took over. For a cat that usually weighed in at 11-12 pounds, Sabrina dropped down to 5.5 pounds, as all the nutrients from her food were going straight to her brain, to help fight the cancer.
Unlike an external lump mass on an animal, which can be removed, there is no such thing as brain surgery on a cat. The toughest decision a pet owner has to make had to be done.
Making matters worse, as I think back and write this with hindsight, I should've put Sabrina down when this first happened. While it would've saved me a few thousand dollars, that is the least of my concern. For the last month while Sabrina was sick, I tried to save her. After all, I had great luck with my other pets, and they were much older than Sabrina. Instead, I was just prolonging her pain, and I feel horrible about it. However, as pet owners, we will try anything to save our pets.
While I've had to put down pets down before, as I mentioned above, this was the hardest thing to go through because of her relatively young age. I just wish I knew how she got brain cancer. The only thing I can think of, is because I rescued Sabrina off the streets, a year into her life, maybe her immune system wasn't as strong as my other cats, who were rescued at a younger age.
During all of this, many, and I mean hundreds of you, have contacted me, checking in to see how she was doing. I 100% appreciate that, and thank you for doing so.
Like any of you guys who have had to do this, and I know many of you have been in the position I was in on Sunday, it just sucks. As pet owners, we all know we gave our pets a good life and did everything we could. It still never makes this any easier. The only healing process that truly works is time. Another thing that helps, at least for me, is looking at old pictures and videos of when she was healthy, like these:
My pal over the years. I'll eventually rescue again, so many innocent lives cooped up in shelters. pic.twitter.com/CH1QnBYzVA

— BlueCollarBlueShirts (@NYCTheMiC) May 17, 2020
If anything makes this tough, besides the ordeal Sabrina had to endure, was for me personally, is that this is three cats in three years. I knew this day would eventually get here, because my cats are old, but to get hit like this bam-bam-bam, it just blows. It makes you feel like you're doing something wrong, even if that's not the case.
At one point, I had four rescued cats in my house. (I don't care if it's not masculine to have cats, I'm a big animal lover, even I'm somewhat a hypocrite here, as I'm not a vegetarian or anything like that. In addition, I can't have dogs in my building, and I prefer cats. Cats can be left alone for periods at a time, know how to go to the bathroom by themselves & when treated right, show off their great personalities.) As I write these words, I'm now down to one cat, in my pal, Boogie, aka "THE BOOGIE MAN":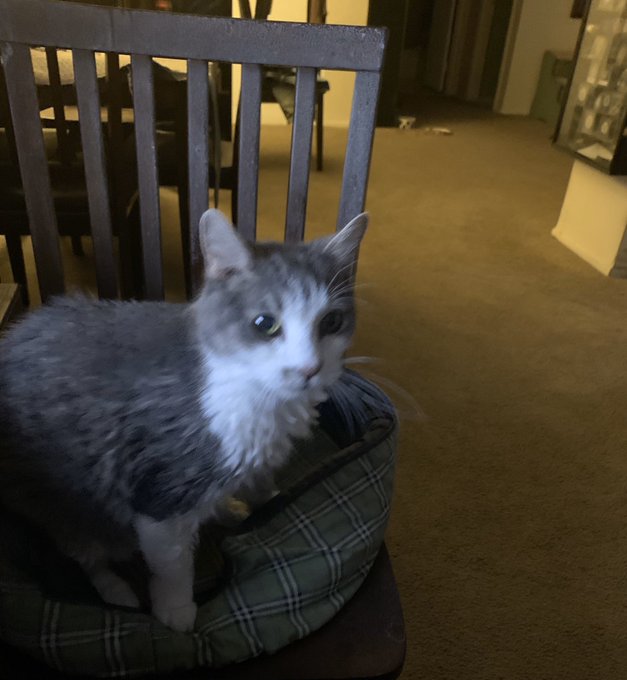 When things like this happen, it's hard to keep your mind from wandering. Boogie is 16 and is relatively healthy. However, three cats in three years had to be put down, and I'm now morbidly wondering how long Boogie has. Hopefully, he can get to 20 years old, if not older. Shit, how much time do I have?!?!
While Sabrina's case is a rarity, I've been fortunate to see my pets live long lives. I just hope THE BOOGIEMAN can keep on going, but I do wonder if the loneliness will effect him. Fortunately, I'm home a lot right now, so I can pay attention to his mushy personality. And this is something all cat owners know – while dogs may be man's best friend, many of our furry felines, have dog-like personalities. Boogie is one of those cats, as I shit you not, whenever I'm home, he follows me and won't sleep until he knows I'm staying put in a location, whether it be at the computer, the couch, my reading recliner or in bed.
As many pet owners who suffer a loss will attest to, you can never replace your deceased pets. While I think I will eventually adopt/go to a no-kill shelter one day, I'm not sure if it's a good idea to introduce new players to an old cat, who is definitely set in his ways. Plus, fingers-crossed, this corona virus bullshit will end soon, and I'll go back to work with a regular schedule. I know I'm babbling a bit here, but in my head, I'm thinking that if I knew that I'd be off for the next two months, should this corona virus bullshit continue, it would be easier to bring new kittens/cats into the house, where I can at least watch them full-time. (And I truly believe I'll adopt again, and when I do, I'll take in 2-3 cats of the same litter, to keep a family of kittens together.) However with uncertainty right now (and who knows if these pet adoption places are even open?) it's tough to make this decision.
Anyway, thanks to you fellow pet owners who reached out to me on social media or on email. I couldn't believe how much support came through. Talking to you guys and even just writing this right now, is somewhat therapeutic for me, as I try to get everything out of my system, by slapping the keyboard with my fingertips. Thanks for reading all of this, even for you people who just skimmed through!
NOW FEED ME SEAN. God damn it Boogie, get off the keyboard!
Finally, for those who are just here for hockey, let's get into it. And really, one more time, to the hundreds of you readers who wrote in to me, thank you.
RIP SABRINA.
---
Truthfully, writing that above segment made me a feel a little better. Let's talk hockey.
On Monday, May 18th, while we didn't learn anything truly new and while nothing is set in stone, we did get some positive stories, in regards to the NHL returning.
And I'll get this out of the way now – I know I always mention "check the archives" or "check my last few blogs out", but really, if you haven't read my most recent stuff, please do so. I hate typing out the same stuff over and over. However, because I still see people saying how a 2020 NHL Stanley Cup Champion would need an asterisk next to their Cup win, let me say this one last time…
"IF THE NHL RETURNS WITH SOME FORM OF THE STANLEY CUP PLAYOFF TOURNAMENT, THERE IS NO REASON FOR AN ASTERISK OR TO DIMINISH WHOEVER WINS. LEARN AND KNOW YOUR HISTORY! EVERY STANLEY CUP CHAMPION WINS UNDER THE CIRCUMSTANCES OF THEIR TIME, WHETHER IT BE THE CHALLENGE CUP SERIES, A SIX TEAM LEAGUE, WORLD WAR II, WEIGHTED DRAFT RIGHTS, THE GREAT EXPANSION, LOCKOUTS OR WHATEVER OTHER CIRCUMSTANCE THAT OCCURRED! YOU PLAY IN THE ERA AND TIME YOU'RE IN!"
In addition, as hockey fans, we should all be thankful that it looks like the NHL is returning. What else are you going to watch this summer? Law and Order SVU marathons? I mean, don't get me wrong, I love how after 20+ years, that Ice T. is still shocked by every fictional sex crime in Manhattan, but I rather watch live hockey than see Ice T. say "DAMN, THAT'S MESSED UP", after covering his 86734783674896378963789463th sex crime.
On the afternoon of Monday, May 18th, NHL.com ran the following story on the NHL's potential return, with quotes from Gary Bettman. You can find the full story here: https://www.nhl.com/news/nhl-looking-at-8-9-sites-as-options-to-restart-season-gary-bettman-says/c-316954608
For those of you too lazy to click the above link, here's the story from NHL.com:
The NHL is looking at "probably eight or nine different places" that can accommodate "a dozen or so teams in one location" as it explores options for resuming the season, Commissioner Gary Bettman said Monday.
The Commissioner participated in a digital keynote interview with Leaders Week, a sports business conference originally scheduled to be held in New York, to discuss the League's efforts since pausing the season due to concerns surrounding the coronavirus.

"I don't think anybody has a fixed timetable, particularly in North America right now," Commissioner Bettman said. "We have been working very hard since we took the pause on March 12 to make sure that whatever the timing is, whatever the sequencing is, whatever physical ability we have in terms of locations to play, that we're in a position to execute any or all of those options. There is still a great deal of uncertainty."

The Commissioner said the NHL would need to resolve border and quarantine issues to reconvene the players, 17 percent of whom are outside North America, the rest of whom are spread around the continent.

If the NHL uses centralized locations, it probably would need the ability to play multiple games per day without fans. NHL arenas are best suited for that because of their back-of-the-house facilities, such as multiple locker rooms that can be sanitized as teams move in and out.

The League also would need the hotel space to house teams and the capacity to test personnel for COVID-19 without doing so at the expense of the medical community.

"I am told that there can be enough capacity, and certainly over the next couple of months, there will be more capacity," Commissioner Bettman said. "But that is a fundamental question, and we certainly can't be jumping the line in front of medical needs."

The Commissioner said the NHL and the NHL Players' Association have been extraordinarily collaborative. They have formed a Return to Play Committee of executives and players that has held regular digital meetings.

"Do we complete the regular season when we're given the opportunity?" Commissioner Bettman said. "Do we do an abbreviated regular season, because our competitive balance is so extraordinary, it's hard to tell how the season would have ended? Do we go right to the [Stanley Cup] Playoffs and in what form?

"And if we're not playing in front of fans, which at least in the short term seems [likely], do we do it in a centralized location or locations? And if so, what places might be suitable from a COVID-19 standpoint in terms of the communities that you're in and how big the outbreak is? And what is the availability of testing? And so that requires a collaboration with our medical advisers.

"And I believe that all of the major sports in North America are going through this same exercise, and while the medical and health issues are probably to some extent the same for all of us, the logistics of what we do and how we do it may be a little different depending on the sport."

The NHL has the flexibility to finish this season by playing in the summer and to delay the start of next season as late as December while playing a full schedule. 

"We'd like to complete this season," Commissioner Bettman said. "We'd like to award the Stanley Cup, the most treasured trophy and the most historic trophy in all of sports. And our fans are telling us overwhelmingly that's what they'd like us to do, because people have an emotional investment in this season already."

Commissioner Bettman said he believes large gatherings will come back quickly once the medical community has determined the best treatment for COVID-19 and there is a prospect of a vaccine. The Commissioner mentioned the possibility of masks, sanitizers and different seating configurations initially.

"Everything we're hearing from our fans is that they're [eager] to get back, and we don't take that for granted, which is why we will do what the medical people tell us is necessary and appropriate for us to do to bring fans back," Commissioner Bettman said. "And again, everything we do is going to be governed by the doctors, the medical people and by governments at all levels, which will tell us what is and isn't appropriate for us to do.

"So a lot of our planning and a lot of the issues we're confronting ultimately are going to be resolved for us by other people, whether it's physicians or whether it's governmental leaders, and that's why we have to be doing a lot of contingency planning so we can react to whatever they're telling is us appropriate and permissible."

Commissioner Bettman said he was very optimistic and hopeful for the sports industry in the long term. Sports, he said, bring people together and help them heal.

"I think the major sports and their franchises will get through this and will come back as strong as ever," the Commissioner said. "It's just a question of time."

---
One last time and I swear I'm done saying this – check my last few blogs if you've missed them. Simply put here, I don't see any reason to continue the regular season. Let's just go straight to the playoffs, using the format I suggested. I know there is a 24 team format suggested as well, and I'm fine with that too. I just think the top teams in each division should be awarded a quick day or two first round bye, while letting the lower seeded teams duke it out in a one-game, one & done elimination playoff game, in my proposed "Wild Card Weekend". Even if you're not a fan of other non-NHL sports, and really for a non-hockey fan who the NHL should try to attract by implementing this idea – everyone understands the excitement of "win or go home" playoff games. Personally speaking here, while I do watch the MLB & the NFL regularly, I don't watch soccer at all. However, I will watch the "World Cup" of soccer, just for the do-or-die games.
After all, these single-elimination playoff game ideas have been proven successful with NCAA's "March Madness", the MLB playoffs and with the National Felony League. And isn't it amazing Suzyn, that despite this corona virus bullshit, that NFL players haven't missed a beat and are still committing felonies? What troopers!
The biggest takeaway in this NHL.com story and with the stuff Gary Bettman said, is how the NHL is exploring sites for "a dozen or so teams." That means, if you're taking these words to be literal and as the end-all, be-all, that the NHL is thinking of returning, with 12 of the Eastern Conference teams playing in an Eastern Conference city, and 12 of the Western Conference teams playing in an Western Conference city.
In times like these, you can't believe anything you read from American reporters. You have to go straight to the Canadian reporters. According to Sportsnet, (via this link: https://www.sportsnet.ca/590/sportsnet-today/close-seeing-nhl-action-las-vegas-columbus/) the two front-runner cities right now, in the event the NHL goes down this road, are Columbus and Las Vegas.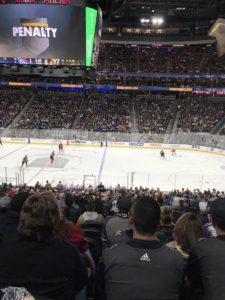 Let's get the easy thing out of the way first. In all of these proposed scenarios, where the NHL returns, it is 100% assumed that games will be played in front of no fans, with only essential team and building personnel, being allowed in whatever arena these games are held in.
As you can see from the Sportsnet article, and according to the big-wig NHL reporters, such as Darren Dreger and Bob McKenzie, Vegas is the most likely site to host Western Conference games. This 100% makes sense. It's an easy airport to get to and Vegas has more hotel/lodging accommodations than any other city in the league. Furthermore, they also don't have as many people effected with the corona virus, as other major cities, such as New York.
I do have to say, as I said on Twitter when this news first broke – "This would be great for hockey fans if hockey fans could attend. Imagine taking a two week vacation in Vegas and watching hockey all day while drinking and gambling your balls off? Heaven!"
If there was ever a time for me trying to bullshit this blog as being a real news source or media outlet, now would be the time! It would be a dream, just to hang out in Vegas for a week or two, watch hockey all day & night, while pounding free beer and hitting table games like this:
And let me be the first to say – if any of these Canadian reporters aren't able to get into the United States, should this all go according to rumored plans, I volunteer my services to cover these games in Vegas, providing I get a gambling and drinking stipend!
However, I do have to dial it back a bit here, and go back to what I've been saying ever since "this shit" aka the corona virus started – "NO ONE KNOWS!" It's nice to think about all these scenarios, but these are all ideas as of right now, as nothing is etched in concrete or official yet. That said, if the NHL is looking for two cities to resume play in, Vegas has to be the no-brainer city. They got all the space and lodging to accommodate everyone.
Switching sides here, and going to the Rangers and the Eastern Conference, when it comes to major cities, who have the hotel and lodging space to fit twelve teams, NY would be another potential landing spot. As it stands right now, Columbus, and their tiny airport, is the favorite city right now. Of course, NY is currently the epicenter of the corona virus in America, so you would have to think that NY has automatically been ruled out because of that fact.
However, like a terrible 3AM infomercial, "THERE'S MORE!" How about this tweet from NY Governor Andrew Cuomo, who has really been all over the place and contradicting himself ever since "this shit started"? Cuomo tweeted this out, following the NHL.com story on Monday:
New York State is ready and willing to partner with major sports teams that are interested in playing games safely, without fans.

If our professional sports teams can make it work (& be safe) on their end, we're supportive.

— Andrew Cuomo (@NYGovCuomo) May 18, 2020
What Cuomo is saying here, after he and that moron, NYC Mayor Bill Deblasio, said that M$G would have to be shut down to at least September, is that he's now open to the idea of both the Knicks (LOL, they suck and aren't a playoff team anyway) and the Rangers returning. He's also opening up NYC, as a potential Eastern Conference host city. However, as much as I'd like to see it happen, even if I couldn't attend the games anyway, I just don't see NY, due to its high corona virus rates, even being considered by the NHL.
In my opinion, I thought either the Panthers or the Lightning would be the Eastern Conference city, due to Florida opening up before other states. However, perhaps there is an ice issue there, due to the extreme heat in Florida. Then again, with Vegas being considered as the front-runner to be the host city for the Western Conference, that would poo-poo the idea of the Florida arenas of being "too hot". And one more "then again" thought – Vegas has the newest and best arena in the league, and was built to endure extreme heat indexes.
Whatever the case, if you're a bettor, I think the odds of the NHL returning, are heavy favorites right now. Betting on the NHL to cancel the 2020 Stanley Cup Tournament, seems like an extreme long shot right now. That's great news to me.
You know what's better? As I scour the internet, and read non-Ranger fan blogs, news sites and anything else hockey related – is that many people, without a Rangers allegiance, think the Rangers will be one of the toughest outs, should the NHL playoffs return. The reasoning for this? What I've been saying all along – the Rangers have a young team with fresh legs. And of course, they also have CZAR IGOR SHESTYORKIN, who was lights out when he was healthy.
While Stanley Cup cases can be made for the upper-echelon teams in the East, such as Boston, Tampa, Pittsburgh or Washington, again, if you're a bettor, you can 100% bet on the fact that none of these teams would want to see the Rangers in the first round. In the salary cap era, we've seen young dominant goalies go all the way, whether it's Matt Murray or Jordan Binnington. Call me a homer here, but I think CZAR IGOR has the best upside of the lot and glass half-full here, could potentially win the Conn Smythe. Am I too much of an optimist here? Perhaps, but what else should I root for right now?
I don't want to get too excited right now, but it's looking better and better, that I'll be writing post-game recap blogs once again. Sign me up for that!
---
Let's do some rapid fire here.
On Saturday, May 16th, Ryan Strome tweeted out the following:
Harper Olive Strome
Born May 16, 2020 at 6lbs 10oz

Healthy and happy. Best day of my life. Her mom is a champ ❤️ pic.twitter.com/lkrPWI0kRa

— Ryan Strome (@strome18) May 17, 2020
Congratulations to Ryan Strome on the birth of his child. What a year for him. While it is my opinion that the Rangers should re-sign him (and it may be easier to do so, should the NHL allow amnesty clauses, where the Rangers could potentially get Lundqvist's disgusting contract off the books) in the event that the Rangers don't re-sign Strome, he'll get big money somewhere.
In his limited time on Broadway, Strome has been a great Ranger, a great interview, a team leader and one of the best Ranger follows on social media. It's just a shame that these liberal pissants, go after Strome, which in turn, led to Strome taking a time-out from social media. SAD! You got all these Ranger fans wanting more interaction from players, but if a Ranger doesn't share their demented political beliefs, these basement monsters start attacking Ranger players, such as Lemieux, DeAngelo and Strome himself.
In any event, congrats to Strome and best wishes to his family.
---
Originally, I was going to do a whole bit on Henrik Lundqvist here, after having my Twitter mentions being blown up by his Cult of cretins. Apparently, to these young and dumb fans, Lundqvist is better than Mike Richter and Mike Richter "sucked", because he never won a Vezina.
Real quick here, as I don't want to my "Greatest Hits" again, most of these morons who think Lundqvist is superior to Richter also think that the Lebron James is better than Michael Jordan too. Stay with me here – I'm not saying Mike Richter is Michael Jordan, I'm just saying when you see these types of debates, it's usually the younger generation siding with the stars they grew up with, and discounting/ignoring the men who played before they were even born. Many of these fans feel that Lundqvist is the best goalie of his era. That topic is certainly up for debate.
In 15 years with the Rangers, Lundqvist never won a Cup and only won one Vezina, which was due to the coaching style of John Tortorella. As I've said repeatedly on these blogs, Torts is better at his job than Lundqvist is at his. Furthermore, Torts is an easy first ballot Hall of Famer, while I don't feel the same is true for Lundqvist, unless the HHOF inducts a slew of goalies at the same time. (For more on this, check out: https://bluecollarblueshirts.com/12920/)
I'm not here to tell you that Mike Richter was the best goalie of his generation. In fact, I don't see how anyone could even argue that.
I will say, Richter has the Cup, and that's all that matters. Do you want to know how important the Cup is? Ask Matteau. Ask Anderson. Both are considered NYR legends, despite limited careers in NY. Winning is the only thing that matters, a fact which is lost on the generation of the participation trophy.
Furthermore, when you break it all down, when anyone with a brain comes up with a "Mount Rushmore of NHL Goaltending" list, three names always pop up – Patrick Roy, Marty Brodeur and Dominik Hasek. The fourth name? Terry Sawchuk.
When it comes to Roy, Marty & Hasek, all three of these HOF GOAT's were in their prime when Richter was playing. That's why Richter doesn't have a Vezina. For all the talk about Lundqvist being the greatest of his generation, other goalies during Lundqvist's era won more Vezina's and in a shorter amount of time. It also feels like every goalie, not named Lundqvist, has won a Cup too.
I know people will do the blame game, and who was in front of what team, but when you break it all down, Marc-Andre Fleury, currently of the Vegas Golden Knights, is the greatest goalie of his generation. Even if you throw away his Pittsburgh years, where he won all his Cups, his first year with Vegas was better than anything Lundqvist has ever done. If you can't face that fact, I don't know what to tell you.
I bring this up, because as mentioned last blog, Swedish players, unlike their North American counterparts, are currently getting ice-time. One of these players is Henrik Lundqvist, who posted this video on May 16th:
No one wants to be near him, not even his own teammates. https://t.co/WHg7CMIVr9

— BlueCollarBlueShirts (@NYCTheMiC) May 16, 2020
Once again, Lundqvist is all alone. Maybe he blames his Swedish brethren for every goal allowed from the blue line too!
NEXT!
---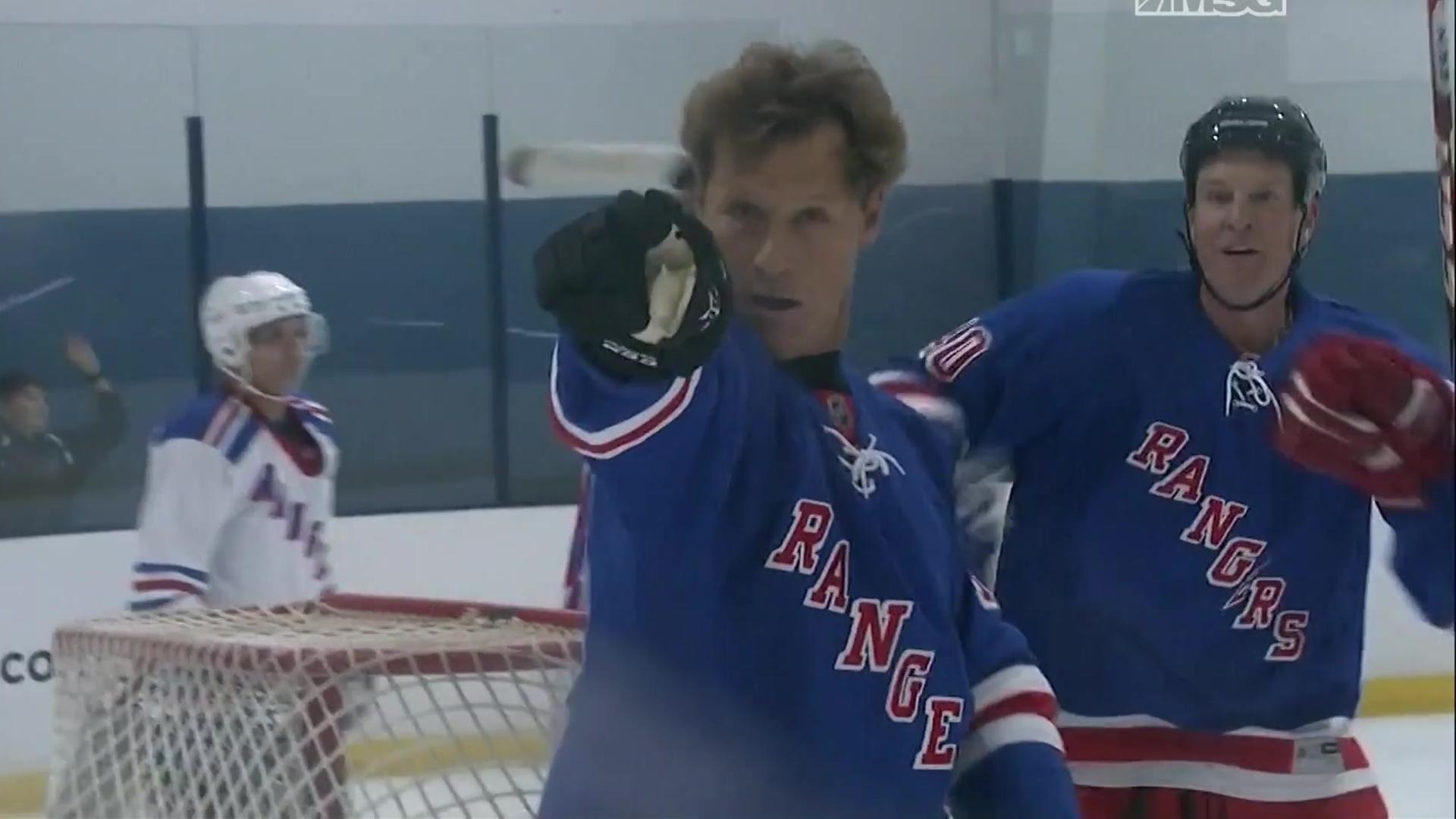 I've talked about a proposed NY Rangers "Rink of Honor" for years now. I mean, I wrote this years ago:
https://bluecollarblueshirts.com/rohnyr/
As mentioned in subsequent blogs, I'm trying to make this NY Ranger Rink of Honor idea into a book. I'm way behind of my goals here, due to real-life and perhaps some laziness. Perhaps I could put the Amazon firestick down once in a while and finish this book, a book where I have a ton of interviews in the can. While I don't know if I'll make a profit off of this book, it's a passion project, and something I hope to see through all the way to the end.
Of course, due to the corona virus, NYR beat reporters are trying to come up with stuff to write about. Enter Rick Carpiniello, who flat-out refused to cover the letters from Frank Boucher's grand-daughter, in Frankie Baird:
A rink of honor would you say? @NYCTheMiC https://t.co/vvUNGRZRUn

— Drunk Leprechaun Boz (@Bozfirstsince81) May 14, 2020
Now Carpiniello wants to talk about Frank Boucher! How fitting. I think it's pretty crappy of "Carpy" to tell several people "NOT INTERESTED", when the topic of Frank Boucher was brought up to him previously. Now he's rewriting stuff I've written years ago. How long before Sean Hacknett, of WFAN, jumps on the bandwagon? SAD!
And before anyone writes in to me, I'm aware that Ron Duguay & Larry Brooks talked about this idea a month ago on Duguay's podcast. However, and I don't think it's a secret here, I talk to Duguay and I talk to Duguay's producer. They've both been supportive of Frank Boucher from day one, and other Ranger legends getting their just due.
I don't need to sell you my credentials or my past here, but I can tell you, from following everything, there is not one member of the Rangers alumni, that cares about NY Rangers history like Ron Duguay. Not only has he pushed Frank Boucher in the past, he's pushed for guys like Brad Park, Ron Greschner, Tex Rickard, Lester Patrick and others, to all get recognition from the Rangers. And really, most of Duguay's podcasts cover Rangers history and Rangers alumni. His podcast is a major asset for Ranger fans. More on that podcast to come.
Moving along.
---
I know, I know, I know – I keep teasing a Guy LaFleur blog on this site. I was just hoping to get his hat trick game footage before doing it. My buddy Mike J. is quarantined right now and can't send me the game footage yet. I was hoping M$G would air the game, but no joke, they are airing games from Valiquette instead. This hurts me almost as much as Sabrina passing away. Photo Credit: Getty Images
In a Guy LaFleur update, NHL reporter David Stubbs, tweeted out the following on Monday, May 18th:
1/5 In robust health after a great checkup last week, @CanadiensMTL legend Guy Lafleur tells me today that he's a step closer to having his helicopter pilot's license renewed, on a remarkable rebound following heart and lung surgeries late last fall. …https://t.co/TBgeu9lxBD pic.twitter.com/IuVW5tQPaz

— Dave Stubbs (@Dave_Stubbs) May 18, 2020
What great news. All the best to Mr. LaFleur on his recovery.
As mentioned in the graphic above, M$G Networks is currently airing a STEVE FATHER FINKIN' VALIQUETTE GAME, over an Eddie Giacomin game, during "GOALIE WEEK" on the M$G Networks. You can read the article here: https://www.nhl.com/rangers/news/goalie-week-on-msg/c-316938084?icmp=web_nyr_article_dl
Are you telling me, that the M$G Networks can't find one Giacomin game to air? They have to resort to showing this chart nerd, with a bad Zack Morris rip-off hair style, over one of the greatest Ranger goalies of all-time? Donald Trump, help me out here:

Speaking of SAD, as we move along here, how about this virginal bag of discarded douche:
Do I even have to explain this? Can you imagine being Adam Hermtrans, and being offended that the NHL is trying to create talk about the best families in NHL history?
I don't care if this offends anyone, because I know who I am and I feel that you, the readers, know who I am too – no one cares about women's hockey, except for the female players and during international play. If anyone truly gave a damn, people would watch the NWHL. People don't.
And really, this all goes back to stuff I wrote long ago – until the NWHL can find a star to market around, no one will give a crap about their league. The NWHL needs a Serena Williams, a Ronda Rousey or a Becky Lynch type to market around. Furthermore, the NWHL's big brother, in the NHL, doesn't even market their stars and promote their game correctly. It's a tall task to think that the NWHL will ever be profitable. After all, the NBA is more profitable than the NHL, and their women's league, the WNBA, has been a financial albatross, ever since Year One.
Maybe it's the wrestling promoter in me (and keep in mind, I promoted women's wrestling & strongly championed women's athletics for 6 years) but for these women's leagues to work, you need to have star power. Again, I must say – KNOW YOUR HISTORY. Just look at the story of Anna Kournikova, who was the star of women's tennis, before the Williams' sisters came around. She wasn't the best tennis player, but she was a star, and in turn, drew money and eyeballs for her sport. Is this concept so hard to grasp?
If you're new here, spoiler alert – I don't mince words and I'm a straight shooter!
Let's keep this magic carpet ride going, and look at the NYR podcast scene.
---
Last Wednesday, on May 13th, Ron Duguay released his latest "Up In The Blue Seats" podcast. On the show, he interviewed both Rod Gilbert and Pete Stemkowski. You can listen to the show here:
— Ron Duguay (@RonDuguay10) May 13, 2020
I know I'm biased to Duguay and openly a fan of his, but really, each one of his podcasts tends to top his last podcast. After all, when you get one of the greatest living Rangers of today on the show, in Rod Gilbert, it's going to top previous episodes.
On the podcast, Gilbert plugged his upcoming and current charitable endeavors. The man loves NY. Later on, during the podcast, Gilbert reiterated something I said in a recent blog – Irvine/Stemmer/MacGregor was the best third line in NY Rangers history.
Duguay talked to Gilbert about the Emile Francis era. (Francis would be a great interview, providing he's able. Ditto Gilles Villemure, who last I heard, is currently in hospice care, hospice care that the Rangers are aware of and silently helping him out with. Kudos to NYR for that.) Gilbert says he has no regrets about not winning a Cup, which may be part of the reason why Phil Esposito, and others, through their books and interviews, have criticized Gilbert.
Gilbert admits to having pull with the organization, and how he pushed the Rangers to retire the jerseys of Ratelle & Hadfield. This is when I would've asked Gilbert on the spot, about if he thinks he should share his number 7 in the rafters with Frank Boucher. Gilbert also pushed for the Rangers to retire Brad Park's #2 and how he once had a hockey summer camp with Park.
If there is anything you get out of Duguay's interview with Gilbert, it's that Gilbert loves the Rangers and loves NY.
On the back-end of Duguay's podcast, Duguay interviews Pete Stemkowski. Unlike other Rangers during the Emile Francis era, Stemkowski had a Stanley Cup ring slid onto his finger, which in a way, makes the Ranger Stanley Cup failures from that time, perhaps a bit easier to accept for him personally.
During the interview, Stemmer mentions how brutal the travel was back in his day, compared to today. Stemmer later went on to say, that despite superstardom, Gordie Howe never acted like he was above anyone, and was always, and I quote, "one of the boys".
Stemmer, like many ex-Rangers, believes that Vic Hadfield belongs in the Hockey Hall of Fame. Stemmer would add that Giacomin, Villemure and Johnny Bower, were the most generous goalies ever. What Stemmer meant here, is that all three of these goalies would stay after practice on their own time, and face shots, in an effort to help the team in front of them. Again, like many of the Rangers alum, Stemmer feels bad that Emile Francis never got his Cup with NYR.
I'll say this – I've never met Pete Stemkowski, outside of seeing him inside of M$G. However, in real-life, we have mutual friends, go to the same bars, have the same dentist, live 10 minutes away from each other and share similar opinions. For whatever reason, despite us having a lot in common, except for age, I've never ran across him.
As far as similar opinions go, Stemmer says he loves the Igor/Georgiev tandem, and wants the Rangers to retain both. On the topic of the Rangers potentially retiring Brad Park's #2, Stemmer said what I always say – it would be nice to see, but a half dozen or so other guys deserve the honor to. PRAISE BE!
In closing in the interview, on the topic of Senile Sather (my words/phrase, not Duguay's or Stemmer's) Stemmer says that Sather was an agitator, like a Sean Avery. I can 100% say here, that Sather sure agitated Ranger fans during his Era of Terror, as the GM of NYR.
If you listen to one Duguay podcast all year, this is the one to listen to.
And now, more plugs for things that I enjoy!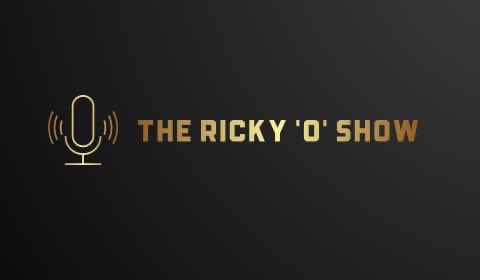 I've brought up my friend Ricky Otazu before. He has now launched a podcast, which primarily focuses on "the goons" or the great fighters in NHL history. You can listen to his podcasts here:
https://www.blogtalkradio.com/ricky-otazu/2020/05/15/the-ricky-o-show-featuring-doug-the-thug-smith
Ricky has a great passion for the pugilists in NHL history and it really comes out on his shows. On his most recent episode, he interviewed Doug Smith, who was the inspiration for the movie "The Goon", which was played by Stifler of "American Pie" fame.
Furthermore, for autograph collectors, Ricky has a ton of signed hockey memorabilia for sale. To get a list of what he's offering, hit him up on Twitter, @RickyOtazu16. I might have to bid on his signed NYR Wade Redden puck, just to have this goof puck in my insane collection of random NYR artifacts!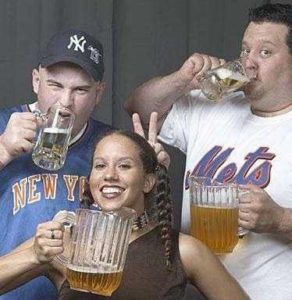 Of course, as I wind down this Rangers podcast scene segment of the blog, I'd be remiss if I didn't plug the latest episode of "The Blue Shirt Underground Show", which you can find here:
On the latest episode of BSU, hosts Jim & Eddie, using live listener feedback (to my knowledge, BSU is the only live and interactive NYR podcast out there today) continue to run down their March Madness inspired Rangers Misery of Woe tournament, as they look at the worst 64 moments in Rangers history. As mentioned several blogs ago, big playoff losses are demolishing the first round of bracketing.
One more plug, for another one of my oldest friends.
---
My buddy Joe DiLeo, an indy wrestler with many monikers, such as "El Shoes", "The Revolting Blob" and "Maximus Sex Power"; as featured in his wrestling match with The Honky Tonk Man in the clip above, currently has a podcast and is also doing insane food challenges on his YouTube page. You can subscribe to his YouTube channel by clicking the video above, and follow all of his belly bursting and fart-filled food challenges here:
New @CarJoeMeZ today! Talking video games based on movies! Download & subscribe!@Spotify: https://t.co/vJH5akzsYA@ApplePodcasts: https://t.co/rOoywHAPUW@podbeancom: https://t.co/YVzeNHNtP8@Stitcher: https://t.co/a5Tj86mHnN

— Joe-Shoes-Blob (@MaxSexPow) May 8, 2020
If you're in the age range of 28-45, the topics Joe talks about will be right up your alley.
---
Two blogs, about 18,500 words combined and blisters on my fingers! And Boogie is still here, snoring his head off next to me!
Subscribe to this blog by clicking the button below, so you don't miss the next update: