Greetings and salutations everyone and welcome to another blog here on BlueCollarBlueShirts.com. It's been a busy week, as here I am with three blogs in three consecutive nights! In tonight's blog, I'll take a look at the latest "Up in the Blue Seats" podcast, where Ron Duguay interviewed Mike Keenan. Elsewhere on this blog, I'll take a look at all the latest news & notes from the recent Ranger practices. In addition, I'll have some thoughts about the NHL Year-End Awards. And of course, I'll have some information on the upcoming July 29th exhibition game, between the Rangers & Islanders and how you can watch it.
However, before rocking and rolling here, as usual, the PLUGS segment! Here are my last few blogs, in case you missed them:
---
---
---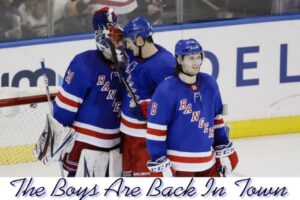 ---
If you didn't read last night's blog, the blog about Henrik Lundqvist and the NYPD, I'd encourage you to check it out.
In just a small update, after posting last night's blog, I received several stories & comments from readers, regarding Lundqvist and the NYPD. All of the stories are pretty much the same – during the last week, and really, ever since Henrik Lundqvist returned to America, he's been hanging out and taking pictures with various members of the NYPD. Of note, Lundqvist hasn't relegated himself to one borough or precinct either. And as mentioned last night, this isn't a political thing from Lundqvist here.
In addition to all of this, Lundqvist isn't looking for a camera or publicity from these NYPD photo-ops. He's just trying to use his celebrity and fame to promote positive vibes. There's nothing more to it than that. I just feel with everything else going on, this was a nice story to share. For whatever reason, the lame-stream NYR media has chosen to ignore this story. I guess they are too busy begging James Dolan to make another statement on BLM!
Anyway, as previously discussed, many of these pictures with Lundqvist & the NYPD remain private, as members of the NYPD want to keep a low profile on social media in these disgusting times created by Bill Deblasio. In every story that I received from the readers of this site, regarding Lundqvist's interaction with the NYPD, whether it be the person in the picture or a family member/friend of the NYPD officer with Lundqvist, all of the stories have been overwhelmingly positive. In fact, let me be clear here – there was not one negative story about an NYPD officer meeting Lundqvist.
In a perfect world, I'd love to see the Rangers, with CZAR IGOR in net, win the Stanley Cup in 2020. That would give Lundqvist the Stanley Cup that has eluded him on his resume. From there, Lundqvist could "give back" to the Rangers, by retiring, which would end the goalie controversy stuff & free up $8.5M salary cap dollars. Once retired with his Cup, I'd like to see "The King" become "The Mayor" & run Deblasio out of town, once and for all!
Hey – a boy can dream!
Speaking of the goaltending situation, let's jump into all of that now.
---
Real quick, before getting into the Rangers goaltending situation and all the other news & notes coming out of practice, I found this tweet, from "Chazbags", if that is his real name, to be dead-on:
I'm just as ready (and pumped) for the playoffs as the rest of you are, but this mundane coverage of scrimmages and practices and tweets on Buch's goatee and Igors hair is just painful! 24 hour coverage not needed. Can we plz tone this down for a week at least? #nyr @NYRangers

— Chazbags (@Spoony47) July 15, 2020
I made mention of what Chazbags is saying here in last night's blog. You have Henrik Lundqvist using his celebrity for the greater good, and instead of talking about that, all of these NYR reporters are talking about how Kakko is quick, how Miller is big, how Buchnevich has facial hair and how Igor's hair has grown by an inch or two.
While I totally understand the sentiment of what Chazbags is saying here, I do understand that the reporters have a job to do too. That said, in these last 72 hours, I have found some of the practice coverage to have a lot of nothing behind it. After all, prior to this pandemic, have you ever really cared about a Rangers practice, outside of an outdoors practice or when a roster change has been made?
Again, I know the reporters have to put black text on their white monitors or on their Twitter machines, but really, a lot of the information given out lacks punch or anything of substance. And I also talked about this two blogs ago – to meticulously recap these practices or try to break them down, that's all a fool's errand to me. These guys are all just coming back, getting into the swing of things again and finding their groove. All you can ask for, at least for this first week, is that all these guys give it their all, break their ass and learn from whatever mistakes were made. Leave the coaching and roster assessment to DQ!
While many of us have assumed, based on DQ's comments from Monday, that Igor Shestyorkin will be the starting goalie of these 2020 playoffs, Igor padded his case for the job during the practice of Wednesday, July 15th.
With the Rangers having a scheduled off day on Thursday, at practice on Wednesday, DQ split the team up in two, and scrimmaged his roster, by playing a 40 minute game, compromised of two separate 20 minute periods. While I do think DQ is playing a cat-and-mouse game and trying to give the illusion that the starting goalie job is up for grabs, DQ showed his cards once again at this scrimmage, as CZAR IGOR played the entire 40 minute game. On the other end of the rink, Henrik Lundqvist & Alexandar Georgiev split the game, playing 20 minutes each.
Once again, as I recap this scrimmage, keep in mind that this is the first time that these guys have played competitive hockey in four months. That includes not just the goalies, but the skaters too.
CZAR IGOR's team won the 40 minute game, via a score of 2-1. Again, don't read too much into this. After all, of the two five vs five goals scored, the goals came off the sticks of Timothy Gettinger and Greg McKegg. There will have to be a lot of injuries and people testing positive for COVID-19, in order to see Gettinger play this summer. When it comes to McKegg, if he gets more than 6 minutes a game, I'll be shocked. And I'm not trying to disparage any of these guys, I'm just giving you the truth.
This scrimmage game was kind of like several past CZAR IGOR starts from this season. Greg McKegg scored after a frantic play in front of the net, early into the game. After that, it was all Igor, as he held the fort down. Of note, Igor was tested by the Kreider/Zibanejad/Buchnevich line, which is likely the Rangers top line of these 2020 playoffs.
In the first period of the game, Timothy Gettinger deflected a puck past Lundqvist to tie the game.
In something that should surprise nobody part 1, CZAR IGOR denied Greg McKegg on a penalty shot. In something that should surprise nobody part 2, Artemi Panarin beat Lundqvist high, during a penalty shot. That Panarin penalty shot goal proved to be eventual game winner.
Once Lundqvist left the game after the first period, Alexandar Georgiev came in. The second period remained scoreless, thus CZAR IGOR's team winning by a 2-1 final.
If you're looking for raw stats here, CZAR IGOR gave up one goal and denied a penalty shot in 40 minutes. Alexandar Georgiev was flawless in his 20 minute outing. Lundqvist gave up two goals in his twenty minutes.
For what it's worth, according to David Quinn and the reporters who covered the practice, the goalies looked stellar. Again, I don't want to keep doing my "greatest hits" here, but even if Georgiev has a camp that's the second coming of Dominik Hasek, while Lundqvist & Igor stink the joint out, I don't think Georgiev will be dressed for any of these games. He's the odd-man out, when he shouldn't be. He should at least be the back-up, at least in my opinion.
When it comes to David Quinn, the goaltenders and the team in general, David Quinn did a ten minute interview after the practice. You can watch it here:
Of note, it seems like the NY Rangers YouTube account is uploading all of these post practice zoom interviews, for any fan looking to watch them.
On the goalies, Quinn said he thought all three goalies looked good, but went out of his way to say that "Igor was outstanding today."
On the team as a whole, Quinn said: "We have to put these guys into game-like situations and get acclimated to the game-pace, changes, shift lengths and the little details and nuances of the game. One of the things we've talked about as a staff is building blocks, building every day, and it's not about going for a long period of time, it's about being efficient and playing at a pace.
I was impressed with the pace we were able to sustain through the 40 minutes. I loved our work ethic and the fact there wasn't a big drop-off."
As far as the AHL players and extras go, who all played in this scrimmage, Quinn said while he hopes to help them develop, right now his focus is on the playoffs and that he's going to play the best guys that give the team the best chance to win. Makes sense to me!
Quinn then talked about Adam Fox, as I'll get into now.
---
On Wednesday afternoon, the NHL continued to release their Year End Award Finalists. I'll have more on this in the next segment of this blog.
When it comes to the Calder Trophy, the NHL announced the three candidates that are up for the award this year. They are:
As you can see, Adam Fox, who was thought to at least be a candidate for this award, is not one of the finalists. Prior to today, it was thought that Cale Makar would easily win the award, but Fox & Hughes would be in the running. Instead, Dominik Kubalik, of Chicago, due to his gaudy numbers, is now a candidate.
So what does this tell you? For starters, like most of these awards, they tend to be given out purely based on numbers. Just think of the Norris Trophy. When's the last time a true stay at home defensive defenseman won the award? Dan Girardi led the league for many years in blocked shots, but he was never considered for this award. Instead, the Norris Trophy usually goes to defensemen who post pretty offensive stats.
I thought David Quinn summed this all up, regarding the Fox snub, the best, when he said:
"I'm disappointed that Foxy isn't one of the finalists. It's a strong group; I certainly understand that. I might be a little biased, but this guy has done an awful lot for us. We're fortunate to have Tony here, so (Fox's) power-play opportunities probably haven't been what Quinn Hughes' have been and Makar's have been. That's not taking anything away from the seasons those guys have had. They've had speculator seasons, too. It's not an easy thing to do when you've got this extremely talented group of rookies."
As Ranger fans, of course we would've liked to see Fox in the running. However, what Quinn says makes sense. Due to the amazing season Tony DeAngelo had, Tony DeAngelo got a ton of power-play time this season, which in turn, took minutes away from Fox. Unlike Fox, neither Hughes or Makar had to deal with a great power-play defenseman, like Tony DeAngelo, on their respective teams.
If you really want to see and understand Tony DeAngelo's wrath on the league this year, check out this blog: https://bluecollarblueshirts.com/31720/
I mean really, check out the defensemen point leaders this season: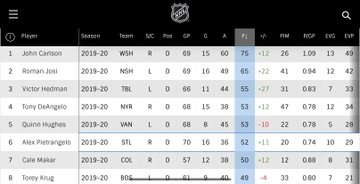 So yeah, had TDA not been around, Fox would've got more opportunity and most likely would've added to his point totals. However, at the end of the day, who really gives a flying Father Fink? It's a team game. JUST WIN BABY, and that was pretty much the message Fox put out when he did his post-practice interview on Wednesday:
In case you don't want to watch the whole video provided by the NY Rangers YouTube channel shown above, Fox handled this news with maturity. Fox said:
"It's not really up to me to decide. Obviously, I'm confident in the way I play, but it's not really up to me to decide any individual award. I'm just trying to help the team during the season and now going into this playoff. Obviously, recognition is nice here and there, but it's not really what I set out for."
Of course, the NYR media vultures couldn't let this rest and had to keep prodding. Fox answered each question with poise. Of course he would've liked to have been nominated, but he realizes, that at the end of the day, there are bigger fish to fry.
Moving along, a Ranger that was nominated for an NHL Year-End Award, in a one Artemi Panarin.
---
For those who don't know what the Ted Lindsay Award is, it's basically the players deciding the MVP of the league among themselves. While the Hart Trophy, which is the MVP award of the league, is voted on by the professional hockey writers association; the Ted Lindsay Award is the MVP of the league, according to the NHLPA. Usually, as it has been for some time now, you usually see the same candidates up for both awards. What I'm getting at here, is that Panarin has a very good shot of being a Hart Trophy candidate as well.
(It should also be mentioned, that while the Hart Trophy is more prestigious, 9/10 times, the Ted Lindsay award is more accurate. I go back to the 2017-2018 season, where Taylor Hall won the Hart Trophy, solely because his team made the playoffs that year. In turn, Connor McDavid, who did win the Ted Lindsay award in that same season, was denied of the Hart Trophy that Hall won, only because McDavid's team didn't make the playoffs that year. What happened next? Hall's team was bounced out in the first round, in five games. McDavid should've won the Hart that year, in my opinion and in the opinion of the players.)
While talking about Panarin being one of the Ted Lindsay Award finalists, David Quinn said:
"For him, I think he understood the magnitude of coming to New York, the impact he's gonna have on this organization on & off the ice, and he embraced it, he never shied away from it." -Coach Quinn pic.twitter.com/qBRVRJzcER
— Rangers on MSG (@RangersMSGN) July 14, 2020
Panarin, who took a zoom call to discuss his nomination, joked about it a bit. Panarin said:
"I would like to thank all the GMs for not choosing me in the draft. It allowed me to choose the team where I wanted to play, that played my style of hockey and allowed me to be successful to begin with."
As far as who should win this award, obviously, all three players have strong cases. If you want to make Panarin's case as strong as possible, you would have to argue about the players that Panarin played with this season, as opposed to the players that Draisaitl & MacKinnon played with this season. Then, if you do a comparison based on where these teams were last season and where they are today, Panarin's case for the Ted Lindsay Award becomes the strongest.
Of course, just being nominated as a finalist for this award is a great achievement. That said, let's face it – as Ranger fans, we hope Panarin wins!
While on the awards, the NHL released the three finalists for the Jack Adams (coach of the year) Award. They are:
I've talked about the Jack Adams Award on several recent blogs of late, so refer to those blogs for more on this. All I have to say here, is that I'm shocked that Bruce Cassidy made the cut, as I was expecting Mike Sullivan of Pittsburgh to be the third finalist.
As far as who wins, my money is on John Tortorella for reasons described on past blogs. No one had a harder hill to climb than him, between all the players that left in free agency last off-season and with all the injuries his club had this season.
And of course, isn't it amazing Suzyn, how Torts and AV are the favorites to win this award? I shutter to think about Lindy Ruff winning this award in two years time!
One last note on these awards…
Lias Andersson has been nominated for the Susan Sarandon "OH! OH! OH!" Participation Award!
Alas, in case you couldn't tell, I'm joking here. I hope this was a hearty knee-slapper for you!
One last thing to get into, before getting into Ron Duguay's interview with "Iron" Mike Keenan.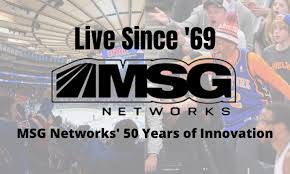 As broken by one of the Rangers twitter accounts, M$GN will be carrying the July 29th exhibition game between the Rangers and Islanders:
see you July 29th 📺 pic.twitter.com/ARfBUuYezc

— Rangers on MSG (@RangersMSGN) July 15, 2020
Prior to the August 1st start of the NHL play-in round, each team involved in the 2020 Stanley Cup Playoffs will play one exhibition game. I really liked what the NHL did here, as to create interest and get people ramped up a bit, the NHL tried to schedule as many rivalry games as possible, for each team's exhibition game. Kudos to whoever came up with this idea, I applaud them.
I'm looking forward to this Rangers/Islanders exhibition game. After all, I haven't done a game recap blog in over four months now. I'll need that game to shake my rust off too! However, let's also not get too far ahead of ourselves here – these games are about experimenting to see what works, getting players ice time and all that other jazz. You're not going into this exhibition game to blow your load or show all of your cards either. That said, I would expect all the starters to play, just so they can get a feel for live action again. In other words, I don't expect the AHL guys to be eating up all the minutes in this game, as you would see in a random preseason game.
As far as these exhibition and play-in round broadcasts go, Joe Micheletti & Sam Rosen will both be in-studio, in NYC. Previously, I suggested doing these broadcasts from Rosen's home, due to his age & because he's in the high risk category for COVID-19. (For that matter, so is Micheletti too, although Rosen has him by a few years.)
Unfortunately, we will also be subjected by Steve Vagistat during these broadcasts, as he will make up all his foo-foo fake news stats all game. At least we got John Giannone in the studio too, as he's been a good lead. Of note, no mention of Al Trautwig, and who based upon his appearance during the preseason, he may have actually been patient zero of the corona virus, here in NYC.
I'll also add this here – it's going to be extremely interesting to see how Sam & Big Joe approach these games. I doubt Micheletti will have a problem. He's good at what he does. What will hurt Micheletti, is all the bullshit sessions he has with players & front office people on game day, from both the Rangers and the opposing team. In other words, he won't be sharing stories of what happened earlier that day on the air.
When it comes to Rosen, these games may be a nightmare for him, as while in the arena, he already has issues following the puck and tracking players on the ice. Rosen will always be one of the best to do what he does, but if you can't admit he's slipped a lot this season, your head is in the sand.
One last thing to take note of here, as I previously recapped during several Kenny Albert interviews on this blog – by not attending these games, the commentators won't be able to follow plays away from the puck, which will hinder them.
This all said – hockey is back and I'll take it any way I can get it!
Duguay & Keenan time!
---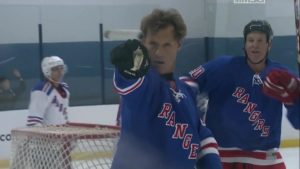 Ron Duguay interviewed Mike Keenan on episode 33 of the successful "Up in the Blue Seats" podcast. You can listen to the interview by clicking the link below:
Here we go, Mike Keenan! https://t.co/gNpGIa6ALM

— BlueCollarBlueShirts (@NYCTheMiC) July 15, 2020
In this episode, Ron Duguay starts off by running down what to expect, as regular guests, the NY Post reporters, in Mollie Walker & Larry Brooks, are both on this week's episode. Of course, Mike Keenan is on the show, as he made his second appearance on this podcast.
Duguay opens the show with some extra pep in his step, as he starts off by talking about the return of the Rangers. Duguay, who has been pushing the coaching aspect, in regards to success in these 2020 playoffs, says he's excited to have Mike Keenan on the show, just to talk about these 2020 playoffs through the eyes of a coach.
Producer Jake Brown brings NY Post reporter Mollie Walker onto the show. Walker has been covering the Islanders, with Larry Brooks being assigned to the Rangers. (I think Brett Crygalis is on a time-out right now, as he's been doing stuff in the golf world.) Walker is happy about her new microphone purchased by the NY Post and about how Ron Duguay gave Walker's mother a free CAMEO. (This is a podcast callback.)
Walker talks about her experience covering Islanders practice, including what reporters have to do to enter each facility. When it comes to the Islanders, Walker feels there is a bunch of excitement in the air, which is probably what every team is experiencing right now. Walker kind of echos what I said earlier on this blog and on this site – it's too early to break down or truly assess anything yet.
Walker talks about the Islanders signing of the much heralded Isles goaltender prospect Ilya Sorokin and how he won't be able to play in August. Walker says the Isles will bring Sorokin to Toronto, in an effort to get him acclimated to North America. Walker adds a few more thoughts on the Isles and Duguay & Brown wrap up with her.
After Brown says goodbye, Duguay brings Larry Brooks onto the show. Duguay says he's jealous that Brooks has been able to cover these guys and be at the rink. Brooks, like Walker, talks about what the reporters have to go through to attend these practices. Brooks says while it is a bit abnormal, there is a sense of normalcy once inside the arena and watching the practices. He calls the experience "an oasis".
Duguay brings up DQ's quote of "this isn't training camp". Brooks agreed with Quinn and thought the statement was on the mark. Brooks says he enjoyed Mika Zibanejad's comments, which I recapped two blogs ago. Of course, as usual, Brooks then brings up Lundqvist, not 60 seconds into the interview, because that is what Brooks always does on this show!
Duguay asks Brooks if he thinks the Rangers are better off now, than if the Rangers had made the playoffs in April. Brooks feels had the Rangers made the playoffs in April, it would've meant that the Rangers were surging. Brooks feels this question is tough to answer, because every team right now is at the same level, momentum wise. Brooks says this is all a great unknown and runs down the advantages and disadvantages of having these past four months off, citing that it allowed some of the rookies to catch their breath a bit. And of course, these four months off also helped Chris Kreider & CZAR IGOR, players who were going through injuries.
While on Igor, Brooks raves about the way Igor played in the scrimmage on Wednesday, which I talked about earlier in this blog.
Duguay then switches gears and asks Brooks about the coaching. Brooks feels that DQ is the same guy he was four months ago. Brooks talks about how these playoffs are like no other, as each team involved has weeks and weeks of time to scout the competition. Brooks feels these first three practices have been an acclimation period. Brooks feels that the practices have been pretty simple and found the scrimmage encouraging. Brooks feels that the practices will really ramp up next week.
The topic of the conversation then turns to Artemi Panarin. Duguay asks if coaching effected Panarin this season, specifically when comparing coach Tortorella to David Quinn. Brooks says he doesn't know if coaching really effected Panarin or not, but did mention that Panarin never really talks about Torts. Brooks feels that Panarin is just talented and would be a success anywhere. Brooks brings up Panarin's confidence level and how his personality allows him to thrive in the spotlight. Brooks brings up how Panarin has took to NY like no other.
After closing out with Brooks, Ron Duguay goes into his interview with Mike Keenan.
Duguay mentions how Keenan was an original guest of the show and how Keenan now has his own "Iron Mike" podcast. Keenan talks about the guests he has had on his podcast. Mike Keenan then mentions how he's working on an autobiography. That should be good, especially for anyone who ever read "KEENAN". (You can read my review of that book here: https://bluecollarblueshirts.com/keenan/) It will be interesting to see how Keenan responds to that book, if at all.
Duguay brings up how Keenan has had to battle cancer recently. Keenan brings up the importance of cancer screening and physicals. Keenan then talks about the procedure he had to go through and how he is healthy right now.
Duguay brings up the 1994 Rangers. Duguay asks Keenan what is he going to say in his book, regarding the month of July of 1994. Keenan says he didn't really celebrate the 1994 Stanley Cup win that much, due to the ownership change of the Rangers at the time. Keenan feels that the new owners didn't have the same affinity for him as the previous owners. (Keenan doesn't talk about Neil Smith here at all.)
Keenan is asked, if had he stayed, does he think that the Rangers could've repeated in 1995. Keenan says you never know, but he does feel that the Rangers could've repeated if everything fell the Rangers way, mentioning "no injuries" as one of the parameters.
Mollie Walker, back on the call, asks Keenan about his time in the KHL. Keenan talks about Putin's involvement in the KHL. (I've covered this before and it's a topic for a different time, but Putin has tried to rig the league in favor of his favorite team, which is SKA.) Keenan then talks about his time in the KHL & his experiences there.
Duguay asks Keenan about the importance of an assistant coach. Keenan says assistant coaches are important and recounts the staff he initially had as an NHL head coach, back in his days with Philadelphia.
Keenan is then asked about the 1986 playoff series between the Rangers & Flyers. Keenan brings up the death of Pelle Lindbergh, who died after crashing his car while driving drunk during that season. Keenan talks about how a coach has to adapt. When it comes to that series, Keenan feels that Beezer stole it. Of note, that was Beezer's Vezina season.
Duguay brings up the topic of analytics to Keenan. Keenan talks about visiting an analytic company in Montreal. Keenan feels that analytics are just another tool and mentions that while in Philadelphia, he was creating stats such as time on ice, which weren't tracked at the time by the NHL. Keenan feels that reading people and bench management are extremely crucial for any head coach.
Walker brings up a previous interview with Keenan, where Keenan was skeptical about the NHL returning this summer. Keenan is concerned about no fans being at these games, as there won't be that emotional bond between fans and the players. Keenan says these coaches must get their preparation done early and do it well. Keenan says these games will be very challenging for coaches.
Jake Brown, who was asking Keenan the questions that the fans submitted to the show, then asked my question. My question was:
Has any NHL team in recent years aggressively tried to hire Keenan? And if so, has Keenan given any potential offer any thought?

— BlueCollarBlueShirts (@NYCTheMiC) July 15, 2020
Keenan replied to this question by saying that the last person who tried to aggressively pursue Keenan was George McPhee, when McPhee was with the Washington Capitals. Keenan then talks about how he then went to Russia and China afterwards. Keenan feels that he doesn't get many offers today because GM's probably find him too old or out of the league for too long. Duguay believes that Keenan would be successful today, because the league is different and because Keenan is different. Duguay then compares Keenan to Tortorella and Keenan says he sees the similarities. Keenan seems to be a fan of Torts, and mentions his past interactions with Torts.
Duguay brings up David Quinn and the Rangers going into the 2020 Stanley Cup tournament. Keenan feels this Cup is anyone's to win and says he feels that youth won't be a disadvantage for the Rangers. Duguay then mentions the goaltending dilemma that the Rangers currently have and asks Keenan about it. Keenan brings up how he had 7 Vezina winners under his belt and a Stanley Cup winning goalie to boot. Keenan says he would go with Lundqvist, but on a short leash.
Brown asks Keenan about his speech before Game 7 of the 1994 Stanley Cup Final. Keenan recounts the speech he gave. You can see its still burnt into his memory.
Duguay then thanks Keenan for his time and Keenan wishes Duguay & all the Ranger fans well.
Another great episode, and after the last two weeks, which featured an ex-Devil and an ex-Islander, in Kenny Daneyko & Butch Goring respectively, it was nice to get back into Rangerstown, USA again!
Before wrapping up this blog, one last podcast plug!
On Wednesday night, The Blueshirt Underground Show returned with a two hour long episode. You can watch the show here:
On the show, hosts Jim & Eddie talk about all the latest news in the NHL and about what's going on with the Rangers. The duo also talk about the Barnaby disaster that I talked about during my last recap of the BSU show.
After running down the news, Jim & Eddie continued their "64 Moments of Rangers Misery" tournament. In this episode of BSU, hosts Jim & Eddie are now out of the second round. I'd assume come the next episode of BSU, they will start their "Sweet Sixteen" portion of the tournament.
Elsewhere on the show, BSU announced their plans and coverage of the future Rangers playoff run.
All in all, as usual, another good show from the BSU boys. Hands down, in my opinion, it's the best fan podcast out there today.
---
By the time you read these words, we'll be less than two weeks away from the Rangers vs Islanders exhibition game!
If you haven't already, subscribe to this blog for the next update:
Moving forward here, I think I've written 30,000+ words on the Rangers this week! Tomorrow is an off-day for the Rangers, so don't expect a blog tomorrow night. Maybe I'll return Friday night, to wrap-up the week. Stay tuned.
As far as the next blog, if you subscribe by clicking the form above, you'll get that bad boy delivered to your email box.
As always, thanks for reading and…
"WHY NOT THE RANGERS?!?!"
LET'S GO RANGERS!
Sean McCaffrey
BULLSMC@aol.com
@NYCTHEMIC on Tweeter and the new Parler app