Greetings and salutations everyone and welcome to another blog here on BlueCollarBlueShirts.com. That's right, five blogs in a row. And hell, how fitting is that, considering Mika "Five Goals" Zibanejad was named the 2019-2020 season recipient of the Steven McDonald Extra Effort Award?
That said, don't expect a blog here on Friday night! After all, I have to go to bed early on Friday night, in preparation of the 12PM Rangers vs Canes face-off on Saturday, August 1st. However, I will be back Saturday evening, with a look at Game 1 of the New York Rangers vs Carolina Hurricanes play-in round series.
I hope that everyone, now that we are 24 hours removed from it, can get the exhibition loss to the NY Islanders out of their brain. From here on out, the only thing to worry about is the Stanley Cup. The Rangers, from this point on, can either play anywhere from 3 games to 33 games. However, the only number that now matters, is the number 19, in as it will take 19 wins over the next two months, for the Rangers to hoist the Stanley Cup. And as said on previous blogs, ANYTHING can happen in the playoffs.
In addition, look what I first said six weeks ago, when the NHL announced their return to play plans. I said at the time, and as I have been signing off with every blog since -"WHY NOT THE RANGERS?" Do you know who has been channeling this war cry too? Why none other than Mika Zibanejad himself! However, it seems like Mika Zibanejad is getting more credit than I am for that "WHY NOT THE RANGERS?" slogan. I guess I can let that slide in this case. After all, gun to the head, I think it's safe to say that Mika Zibanejad accomplished more for the Rangers this season than I did!
In tonight's blog, I have a triple main event for you. As mentioned, on Thursday July 30th, Mika Zibanejad was announced as the Steven McDonald Extra Effort Award winner for the 2019-2020 season. After talking about Mika & McDonald, I'll have a full recap of the latest episode of the Ron Duguay "Up in the Blue Seats" podcast. And then finally, in our last main topic before entering the playoffs, I'll have a New York Rangers vs Carolina Hurricanes series preview.
However, before shaking and baking here, as usual, the PLUGS segment. Here are my last few blogs in case you missed them:
---
---
---
---
---
---
---
If you've been following this site ever since the pause, you know NO ONE, and I mean NO ONE has talked more about the Steven McDonald Extra Effort Award than I have. In fact, during these past few months, I have been calling out the NYR lame-stream media for ignoring this award. After all, prior to today, NOT ONE MEMBER of the NYR lame-stream media could be bothered to talk about this award, just like how the NYR lame-stream media ignored the Lundqvist/NYPD story and the Barry Beck story in recent weeks.
As I just outlined a few blogs ago, the NYR lame-stream media have adopted liberal politics as a whole, and will not write one positive word about any NYPD officer, even if it is Steven McDonald, a Steven McDonald who used the worst incident of his life to create change and positivity.
Again, just think about it and I'll get off this soap-box for the last time. Henrik Lundqvist is a topic that this NYR lame-stream media is obsessed with. They will tell you when he coughs, farts, has a good hair day, buys new $500 shoes and where he buys his clothes. Every single one of these liberal media cretins, ignored the story of Lundqvist supporting the NYPD when he arrived back to America from Sweden earlier this month. However, if Lundqvist was throwing bricks at store fronts, spray painting BLM on a church or doing a dance on a cop car, all of these NYR lame-stream media members would've been championing him as a hero.
In the same vein, FOR THE FIRST TIME in the history of this award, not one member of the NYR lame-stream media bothered to tell their readers that the voting was open for this award, what this award was about or anything else regarding the Steven McDonald Extra Effort Award. All they did today, was just announce the winner and move on. THE MOST PRESTIGIOUS AWARD, that only a NY Ranger can receive? Well that's not important to the NYR lame-stream media. What's the word here? Oh yeah – SAD!
I know I've done all these rants in the past on this topic, so I'll stop myself on this rant, right here and right now. All I'll tell you is that to check the archives of this site or visit the links that were plugged at the top of this blog, for more on this.
Going as far back to April 2nd, 2020, I have been championing for information about the 2019-2020 Steven McDonald Extra Effort Award. I also brought back the Frank Boucher Fan Trophy. You can read the history of both awards here: http://bluecollarblueshirts.com/4220/
I bring that past blog to your attention, because that's where I previously recapped the Steven McDonald Extra Effort Award, and I don't want to go into my "greatest hits" or repeats again.
The last thing I want to add here, before getting into the Rangers press release of today, is that ever since April 2nd, and all the way to even hours prior to this award being announced today, here on July 30th, I thought Artemi Panarin was going to win the award. However, I have no gripes or complaints about Mika Zibanejad winning it. If someone like a Lias Andersson won this award, then we would have problems!
When it comes to the Rangers this season, Panarin & Zibanejad have a 1 and 1A thing going. There is no wrong answer when trying to determine who meant more to the team. Having to decide between two great candidates is a good problem to have. I just thought Panarin was going to win the award, due to the fact that he's a finalist in two separate league MVP awards. In addition, with Mika missing a chunk of games this season, I thought that fact may have been used as a tie-breaker, thus giving Panarin the edge.
At this time, let me share with you the Rangers press release about Zibanejad winning this illustrious award, courtesy of https://www.nhl.com/rangers/news/zibanejad-winner-of-2019-20-steven-mcdonald-extra-effort-award/c-317726180 :
The New York Rangers announced today that Mika Zibanejad has been named the winner of the 2019-20 Steven McDonald Extra Effort Award, presented by Northwell Health.
 

The 6-2, 208-pounder led the NHL (min. 10 games played) in goals per game in 2019-20 (0.72). His 0.72 goals per game average this season was the third-best by a Ranger in one season (min. 30 games played) in franchise history (Bill Cook – 0.75 in 1926-27; Jean Ratelle – 0.73 in 1971-72). In addition, Zibanejad became the fourth Ranger to lead the NHL in goals per game (min. 30 games played) in a season in franchise history (Bill Cook – 1926-27 and 1932-33; Lynn Patrick – 1941-42; Camille Henry – 1962-63). Zibanejad's 41 goals in 2019-20 were tied for the 14th-most in one season in franchise history, and he reached the 40-goal plateau in fewer personal games (56) than any other Ranger in franchise history. He was the 20th different Ranger who posted a 40-goal season in franchise history, and his 2019-20 season was the 24th instance of a player tallying 40 or more goals in a season with the Blueshirts in franchise history. Zibanejad became the first Ranger to record 40 or more goals in a season since Rick Nash in 2014-15, and he was also the first Rangers center who tallied at least 40 goals in a season since Mark Messier in 1995-96. Zibanejad ranked fifth among NHL forwards in average ice time this season (21:38), and he was the only NHL player who averaged at least 3:30 of power play ice time per game and at least 2:30 of shorthanded ice time per game in 2019-20. He was the first NHL forward who averaged at least 3:30 of power play ice time per game and at least 2:30 of shorthanded ice time per game in the same season since Ryan Kesler in 2010-11.

From the Rangers' first game following the NHL All-Star Break and their bye week on Jan. 31 until the end of the regular season, Zibanejad's 23 goals and 36 points were each the most in the NHL. He registered a goal in 12 of the final 13 games of the season, tallying 17 goals over the span. Zibanejad recorded five goals, including the game-winning goal in overtime, on Mar. 5 vs. Washington; he tied the Rangers' single-game franchise record for goals and became the second player in NHL history to have a five-goal game with the fifth goal being the game-winning goal in overtime (along with Sergei Fedorov).

Zibanejad, who also won the Steven McDonald Extra Effort Award last season, is the sixth Ranger who has won the award in at least two consecutive seasons (along with Adam Graves, Mark Messier, Sandy McCarthy, Ryan Callahan, and Mats Zuccarello).

---
While my idea wasn't used, which was having Conor McDonald, the son of Steve McDonald, present the award to the winner, prior to the Rangers going to Toronto; I was just happy to see a winner announced for this 2019-2020 season.
The Rangers released a video, of Steven McDonald's widow, Patti McDonald, breaking the news to Zibanejad via a zoom call. You can watch the video here: Video: Zibanejad wins Steven McDonald Extra Effort Award
As has been the tradition for some time, the Rangers will also make a $25,000 donation to the Steven McDonald Foundation.
As I said previously, while I thought Panarin would win it, I got no qualms about Zibanejad winning it. Zibanejad's win is well earned and well deserved. Hopefully this news will give him an extra boost, as the Rangers enter the playoffs.
Congratulations to Mika Zibanejad!
---
As mentioned in last night's blog, Ron Duguay released his latest episode of the "Up in the Blue Seats" podcast on the afternoon of Wednesday, July 29th. You can listen to the show by clicking the link below:
— Ron Duguay (@RonDuguay10) July 29, 2020
Of note, I didn't have enough time to recap the podcast last night, due to the Rangers/Islanders exhibition game. However, I am recapping the podcast tonight! Just keep in mind as you read along, that this episode was recorded BEFORE the Rangers/Islanders game, so Duguay and his guests previewed that game, rather than reviewing it.
As usual, Ron Duguay opens up the show by previewing what we'll hear on the episode, including the featured guests on the program, who were Clark Gillies, Dave Maloney & Larry Brooks. After the introduction, we got a few ads. This is a new thing here, as Duguay's podcast now has new sponsors. That means he's doing something right. Also of note, producer Jake Brown, who produces something like 6678967969669786 podcasts a week for the New York Post, plugged all the new baseball podcasts that he's producing on behalf of the New York Post.
After the ads, Duguay talks about how happy he is about hockey being back, and then runs down what he saw on Tuesday night. As noted above, this podcast was recorded before the Rangers/Islanders game from Wednesday night, so Duguay talked about how excited he was to see the Rangers back in action.
Before going into more hockey talk, Ron Duguay talks about the recent tragedy regarding Barry Beck and the murder of his son. Of note, of everyone in the NYR media, Ron Duguay is the only person to bring this up. I don't know why the rest of the NYR media decided to ignore this story. My continued condolences go out to Beck and his family.
Of course, transitioning from this Beck news was tough, but Duguay & Brown then go into the upcoming Rangers/Hurricanes series. Duguay breaks down each team and believes the Rangers have the goaltending advantage. Duguay also thinks CZAR IGOR will start the series. Duguay thinks the 1-2 punch, of Mika & Panarin, can help carry the Rangers. Duguay brings up how important game one is and how important special teams will be. Duguay and Brown both feel that the Rangers will win the series in four, especially if the Rangers can stay out of the box.
Up next on the show, was NYP scribe Larry "I'll talk about Lundqvist 24/7 but not mention Lundqvist's charity work with the NYPD" Brooks.
Duguay told Brooks how excited he was about watching hockey again. Duguay asks Brooks how did Brooks feel about the games from Tuesday. Brooks said it's tough for him to translate what he saw from Rangers practice, and compare it to what the Penguins & Flyers were doing in their game. Brooks kind of echoes what he said last week, and talks about these guys getting time against opposition and playing more physical.
Duguay then asked Brooks what did Brooks expect from the Rangers/Islanders game. Brooks actually predicted that we could see a fight, as we did indeed wind up seeing. Kudos to Brooks here! Brooks also says it is important for the goalies to get work in the exhibition game as well.
Duguay then pivots the topic of discussion towards Filip Chytil and what his future is with the team. Brooks said he thought Chytil had a very good two weeks during the Rangers mini-camp. Brooks said Chytil looked bigger, but he can't confirm if Chytil added any weight or not. Brooks says the longer the playoffs go, the better the Rangers front office can assess the roster. You don't say. Brooks then started doing his fantasy GM stuff again, where he already has Ryan Strome out of town. I'm surprised Brooks didn't bring up another "RANGERS TO TRADE FOR (Insert Columbus Blue Jacket here!) rumor.
Duguay then runs down the team awards and how Panarin had to be the team MVP. Brooks & Duguay then talk about Fast and all the players' player awards he has won. (Fast has won five of these awards, in five consecutive years.) Brooks says he doesn't know what happens behind closed doors, but he can tell everyone listening to this podcast, that all of Fast's teammates always rave about Fast. Brooks is very complimentary about Fast here. Duguay then gives his take on Fast's contributions and Fast's relationship with his teammates. Duguay said he has had little interaction with Fast in the past, but in every meeting, Fast has always been great with him.
On the Rangers/Canes series, Brooks likes the Rangers chances to win, just because of goaltending & of course, because the Rangers have Panarin & Zibanejad. Brooks also runs down Carolina's injuries and the fact that Brady Skjei can be a nightmare. Brooks doesn't give a prediction on how many games the series will be, but does predict the Rangers to move on into the first round of the playoffs. From there, Duguay says toodles to Brooks and goes to his next segment.
Up next on the podcast was Duguay's ex-captain and former M$GN co-worker, in Dave Maloney. Duguay asks what Maloney will be doing for the playoffs. Maloney & Kenny Albert, as mentioned last blog, will cover the NYR/Carolina series on the radio, in-studio. Maloney says he has experience calling games off a monitor.
Maloney says that when it comes to calling games remote, it's easier for a radio announcer than a TV announcer, because after all, people on the radio can't see what's going on! Maloney talks about his past jobs where he called games remotely. Maloney says he will miss being at the games, but obviously, hockey is better than no hockey.
Duguay says he knows Maloney very well, and knows Maloney will miss being there. Duguay brings up how he can always feel the emotion whenever Maloney calls a game.
Duguay then asked Maloney for his thoughts on Tuesday's slate of games. Maloney was impressed. Maloney brings up how in camp, due to the groupings, there was some disparity of talent. However, in these exhibition games, Maloney saw the difference in play. Maloney thought some of the teams looked like they didn't miss a beat. Maloney brings up the Flyers and he thought they looked really good. Maloney can see the Flyers making a deep run.
In a great bit, Maloney & Duguay talk about the hatred of the Flyers from their respective playing days. Maloney brings up a recent Sidney Crosby interview, where Crosby said he hated everything about Philadelphia. Maloney felt that Crosby must've been playing in the same era as Maloney & Duguay! If your time is limited and you can only listen to a little piece of the podcast, this piece of business on the Flyers was the best thing on the episode.
Duguay then moves on to the Rangers of today, and brings up Chris Kreider winning the "John Halligan Good Guy Award". Maloney & Duguay give their thoughts and memories on John Halligan. (Halligan passed away in 2010.)
Duguay then asks Maloney for this thoughts and predictions on the Rangers/Canes series. Maloney brings up the history between the Rangers & Canes and like everyone else, brings up the goaltending edge that the Rangers have over the Canes. Maloney also feels that the Rangers have more game-changers than Carolina, naming Panarin, Mika & Fox by name. Maloney feels that the Canes are deeper, when it comes to all four lines. While Maloney won't give the amount of games it will take, Maloney feels that the Rangers will take the series.
After wrapping up with Maloney, Duguay then brings Islander legend & NHL HOFer Clark Gillies onto the show. Duguay brings up a recent photo he posted on social media, with he and Gillies and how he got a lot of female appreciation for that photo. Here's said photo:
Duguay then switches gears and asks Gillies about his charity foundation. Gillies mentions that he still lives on Long Island and wanted to help out in the community. Duguay then ask Gillies if he has any relationship with the Islanders today. Gillies says he does some PR work for the Islanders, but it sounds like he isn't on any sort of payroll for them.
Duguay brings up how Gillies was not only drafted by the Islanders, but by the Edmonton Oilers too, an Oilers team that was in the WHA at the time. Duguay brings up that Gillies could've played with Gretzky, but no one knew how the Oilers were going to join the NHL and how it was always the dream of Gillies to one day play in the NHL.
Producer Jake Brown asks Gillies if he ever partied with Ron Duguay at Studio 54. Gillies said he was only there once and that was it for him. He said Studio 54 was more a NYC thing, and not a Long Island thing.
Gillies then gives his thoughts on the Rangers/Islanders exhibition game. (Again, this was recorded prior to the game.) Gillies felt that the teams had to be careful, because you didn't want to do anything stupid to effect your status for the playoffs. Gillies said he would be shocked if anyone did anything to risk injury. I wonder how he feels about that Lemieux/Boychuk fight!
Duguay asks Gillies how does he think Gillies would've done if he was playing in today's era. Gillies says he thinks he would've been in better shape, had he played in today's era. Gillies mentions how he was known as a fighter, but he always wanted to score goals. Gillies says he loves the game of today.
Before wrapping up with Gillies, Jake Brown asks Gillies for his NYR/CAR & NYI/FLA series picks. Gillies likes the Islanders to move on. Gillies hopes the Rangers win their series, just so we get a chance of seeing NYR/NYI in the 2020 playoffs.
To close out this episode, Duguay says that he'll be back next week, where he and Jake Brown will recap the first three games of the Rangers/Hurricanes series.
All in all, and as usual, another great episode, especially the stuff with Maloney.
---
And finally, in our last main topic of the evening, the upcoming New York Rangers vs Carolina Hurricanes Best-of-5 play-in round series.
I do want to state, off puck drop here, that really, NOBODY KNOWS ANYTHING. These are already the most unpredictable playoffs in all of sports and now we have the great unknown of the corona virus pandemic attached to these playoffs. Who knows how players will play without fans, with their routines changed and all the other factors that result from all of these playoff teams being locked down in a bubble city.
It is also of my belief, that while you can take some things out of what we saw on Wednesday, in both the Rangers/Isles and Capitals/Canes game, I would expect the intensity and fight to win mentalities to be increased tremendously, come Saturday.
While I don't think the Rangers or Canes "dogged it" in their exhibition games or anything like that, I also didn't think we saw these teams at 100% either. I do believe that the exhibition games were good for both teams, and really, for all teams of these playoffs, as it allowed these players to play against real opposition and get a real-game feeling for the things you wouldn't normally do in practice, such as receiving and doling out big hits, getting into ferocious puck battles and blocking shots.
Ever since this series was announced, I have given some of my thoughts on this series. I found all of my thoughts echoed on the Ron Duguay "Up in the Blue Seats" podcast, especially during the Dave Maloney interview.
When I look at this series as a whole, I can't forget that we really don't know what to expect. We can look at stats, the Rangers 4-0 record over Carolina in the regular season and everything else, but all of that stuff is old news and dated. These are different teams now, under different conditions, so to assume anything – well that would be foolish.
When I look at each roster and as Maloney said on Duguay's podcast, I feel the Rangers have the goaltending advantage. I think the Rangers have the better playmakers, forwards-wise; but I believe Carolina is deeper when you look at the four lines each team will put out there.
Defensively, Carolina was one of the best defensive teams of the season and arguably dress the top defensive sextet in the league. However, as previously talked about, both Dougie Hamilton and Brett Pesce could miss the whole series. If those two are out, that means Brady Skjei will play major minutes, a Brady Skjei that's been a nightmare for goalies all season. After all, in his first shift for Carolina this season, Skjei's gaffe led to a goal for the other team. And just yesterday, in the Canes exhibition game with the Caps, Skjei was the biggest offender in one of the goals the Caps put past Carolina.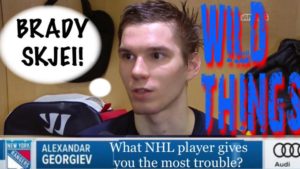 When I really dissect the two exhibition games these two teams played, I feel that Carolina got a better test than the Rangers did, from a "what to expect next" perspective. Obviously, Washington is one of the bye teams of this play-in round and are a Cup favorite. They are better than the Islanders. In addition, Washington has maybe one of the best playmakers and scorers in the league, in that Alex Ovechkin guy. (You may have heard of him.)  I think Washington's roster, although better than the Rangers roster, features similar talent that Carolina will see, when they see Mika Zibanejad and Artemi Panarin.
While Carolina played a team that is somewhat similar to the Rangers top two lines, the Rangers took on the Islanders, a team that doesn't play like Carolina at all. In fact, Carolina and the Islanders couldn't be more different. Carolina has questionable goaltending. The Islanders, while they have a decision to make about their starting goaltender, has better men in the net than Carolina.
The most drastic differences between Carolina and the Islanders is scoring and shooting the puck. Carolina has no problem putting up 40+ shots a game and will shoot all over the ice and at the net. As was evident in the Rangers exhibition game with the Isles on Wednesday and as was the case all season, the Islanders are horrendous when it comes to scoring and putting pucks on net. The Isles had many games this season, were they were either shut-out or only scored one goal. Conversely, Carolina is efficient in this department.
When comparing these two teams, while both teams haven't announced a starting goalie for Saturday yet, it's expected we'll see CZAR IGOR square off with Petr Mrazek. While CZAR IGOR seems to be the goalie who will get the nod, the fact of the matter is that the Rangers have a solid back-up goaltender in Alexandar Georgiev. They also have Henrik Lundqvist, who as everyone knows, is long past his prime, but has an impeccable history against Carolina, no matter what the year is. When it comes to Carolina, they have journeyman James Reimer backing up Mrazek. And for what it's worth, it was Reimer who looked better than Mrazek, in the Canes exhibition game with the Capitals.
When I look at the goalies of this series, I would rather any of the three Ranger goalies to start in net, than any of the goaltenders that Carolina has on their roster, and that includes David Ayres too! (I'm still shocked Carolina didn't look for a better goaltender at this year's trade deadline, especially with the injuries they had at the time. Even if this pandemic didn't happen, with the playoff run the Canes had last year, do they really think that Mrazek or Reimer could go all the way? I think the Canes needed help at this position, to help their progression.)
All of this goalie talk is important, because in a short series, we may see a short hook for goalies. Furthermore, the unknown intangible of injuries is also something to think about. Should a goalie get hurt in this series, what team has more depth? It has to be the Rangers.
If you look at every position, every coach, every factor and every intangible going into this series, I think the Rangers have the biggest and most undeniable strength going into this series, with their goaltending.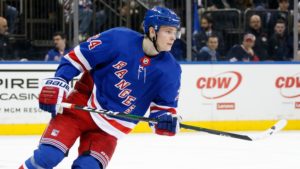 As you look at the four lines these teams will put on the ice, Carolina doesn't have anyone that can match the skill or production of Artemi Panarin or Mika Zibanejad. Sure, while Carolina's top line of Sebastion Aho, Teuvo Teravainen and Andrei Svechnikov are no slouches, at the same time, they aren't the Rangers 1-2 punch of Panarin or Mika either. Carolina's real advantage lays within their bottom six forwards, as the Rangers are pretty much skating young talent, young talent that has no playoff experience to speak of, as opposed to the run Carolina had last year.
After all, look at Carolina's bottom six. They have guys like Vincent Trocheck (trade deadline acquisition), Martin Necas (who may not play or be at 100%), Nico Niederreiter, Warren Foegele, Jordan Martinook and Brock McGinn. Those guys, right now, bring more to the table than guys like Julien Gauthier, Philip Di Giuseppe, Brett Howden and Greg McKegg.
I think the "X-FACTORS" of this series, from a Rangers point-of-view, will be Kaapo Kakko and Filip Chytil. If these two can get going, and provide secondary scoring, it will only bolster the Rangers chances. Wednesday's game instilled hope in me that we may see that.  That said, without question, Carolina is the deeper team and it will be up to the Rangers defense to keep them in check, a Carolina team that has no problem shooting the puck from anywhere on the ice.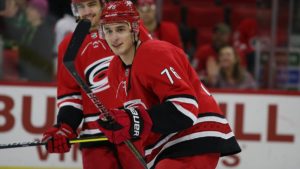 If both rosters were 100% healthy, without question, no matter how deep your allegiance is for the Rangers, you would have to admit that Carolina has the better group of defensemen. However, with Hamilton and Pesce out, Carolina's formidable defense doesn't look as impenetrable as it once did.
Going into the playoffs, it looks like Carolina will pair-up Jaccob Slavin & Sami Vatanen as their Top 2 D-men, a Vatanen who will be making his debut for Carolina. (Vatanen was injured when he was traded by the Devils to Carolina and then the 'Rona hit.) In other words, despite the talent here, it's not like Slavin & Vatanen will have the chemistry or familiarity that the sensational rookie combination of the Rangers have, in Adam Fox and Ryan Lindgren.
On the second Carolina D-pair, you have Brady Skjei teaming up with Joel Edmundson. Again, due to being a deadline trade, Skjei only played 7 games for Carolina this season, and prior to going to Carolina, he was a mess all season for the Rangers. I still don't know what Carolina was thinking when they gave up a first round draft pick for him and took that contract.
Of course, Skjei has given the Rangers bulletin board material and Skjei really wants to show up his ex-club. If there is any intangible to talk about, it's Skjei's time with the Rangers. I'm sure he's feeding his coaches and teammates every bit of morsel of information that he knows about the Rangers, what they do and what how they react to situations. The Rangers don't have this type of "mole" in their locker room. (And I'm not knocking Skjei or Carolina here. The playoffs are war and all is fair in love and war!) (And Skjei does sound like a jilted ex-lover too!)
When you look at the Rangers second defensive duo, you have Marc Staal and Tony DeAngelo. TDA was the fourth highest scoring defenseman in all of the NHL this year. Staal complemented TDA's game with his stay at home style. While Skjei may be intent on proving something, I like the Rangers second pair better than Carolina's pair here.
Again, assuming Hamilton and Pesce are out, Carolina will use Jake Gardiner and Trevor Van Riemsdyk as their third pair. I think these two have an advantage over Jacob Trouba and Brendan Smith, who are the Rangers third pair.
With Carolina's injuries, I think the scale has been balanced out a bit defensively, especially is Skjei remains a "skjeit show".
If there is a true clear-cut advantage that Carolina has, it is at the head coach position.
While both Carolina & NY feature sophomore coaches behind the bench, it's Rod Brind'Amour who had the 20 year NHL career. And oh yeah, he also was the captain of the 2005-2006 Carolina Hurricanes, the team that won the Cup that season.
It should be stated, that while Quinn & Brind'Amour are both in their second year behind their respective benches, each coach took their respective new job under different circumstances. DQ, fully knew, just as everyone else, that he was joining a club at the beginning stages of a rebuild. Brind'Amour inherited a roster that was ready to make noise in the playoffs.
That said, it should also be stated, that not only does Brind'Amour have the playoff history as a player, he took his team to the Eastern Conference Final last season. For David Quinn, while being an NHL draft pick, he never played in an NHL game in his life. (A rare blood clotting disease, known as Christmas disease, yes "Christmas", thwarted Quinn's playing career.) So when you look at Brind'Amour vs Quinn, despite the good job DQ has done for the Rangers, Brind'Amour has much more NHL experience than DQ, and in every way possible. In a short series, the knowledge and experience that Brind'Amour has over his counterpart, could give Carolina an edge.
I really don't know what to expect from this series. Obviously, my heart says Rangers, but I'm still trying to forget that game from Wednesday with the Isles! Let's just hope the Rangers are saving their best for when it counts. I just think Carolina got a better test of what to expect than what the Rangers did, and that's what concerns me a bit.
Despite the Rangers 4-0 regular season record over the Canes, I don't think that plays into this series one iota. After all, both rosters are different and as you may know, we had that whole 140 days pause thing.
As I make my way to my series pick here, win-or-lose, this is a house money series for the Rangers. While not technically a playoff series, for all intents and purposes, it is. After all, all stats recorded in these games are being recorded as playoff stats. When I look at Carolina, they have more to lose here, especially after the run they had last year. They will also be crying up a "storm surge" should they lose this series too, as they were one of two teams who did not want this playoff format, especially with the Rangers as their opponent.
As I've said already, this is all the great unknown. There's no way of knowing how this will play out. Hell, just look at last year under normal conditions and what happened to the two number 1 seeds, in both Tampa & Calgary, who won one playoff game combined, before saying toodles in the first round.
Let's get to my pick….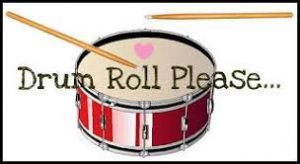 THE PICK: Rangers in 5.
I think these teams, when you look at every facet and factor, are pretty much evenly matched. I think it all comes down to the third period of a Game 5, where the goaltenders will have to win the game. I think this is where CZAR IGOR starts his Rangers playoff legacy, as the Rangers give WARNING to the band of brothers from Raleigh. And yes, you can accuse me of being a homer – there was just no Father Finkin' way I was picking the Canes at all here!
---
If you haven't already, subscribe to this blog for the next update: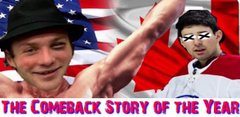 It's all real from here. See you Saturday night.
As always, thanks for reading and…
"WHY NOT THE RANGERS?!?!"
LET'S GO RANGERS!
Sean McCaffrey
BULLSMC@aol.com
@NYCTHEMIC on Tweeter and the new Parler app