Greetings and salutations everyone and welcome to another blog here on BlueCollarBlueShirts.com. By now, you've heard the news – on the evening of Monday, August 10th, 2020, the New York Rangers won the 2020 NHL Draft Lottery. In turn, come the first day of the 2020 NHL Draft, which is currently scheduled for October 9th, 2020, the Rangers are expected to make Alexis Lafreniere, a player who already has the "generational talent" label affixed to him, the number 1 overall selection of that draft.
And oh, before continuing on here – get your favorite drink or meal ready as you read this. I'm going super-long tonight, and that means something, as these blogs usually hit 10,000 words on the regular as is!
Just think – just last week, after the Rangers were exposed as the worst team of the 2020 Stanley Cup playoffs, most of Rangerstown, USA were in "gloom and doom" mode. A week later, and with a 12.5% chance of landing the first overall pick of the 2020 NHL draft, everything is now all rainbows, with the color blue shining the brightest!
It doesn't matter where your level of New York Ranger fandom is at. Whether you're a new fan, an old fan, a casual fan, a hardcore fan, a straight fan, a gay fan, a white fan, a black fan, a Martian fan or a historian fan, like yours truly; the following applies for all sects of Ranger fans throughout the fan base – that ping-pong ball, as depicted above, is an image that will be forever lasting in the annals of New York Rangers history.
I've done tons of blogs in the past on this site, concerning the history of the NHL draft, team's rights on players', "C-contracts" and all that other jazz. I'm not going to rehash all of that here. Just check the archives of this site for those blogs. What I will say here, is that previous to 1965, when the Rangers selected Andre Veilleux first overall in the five-team first round draft of that year, the Rangers have never had a #1 overall draft pick since. That is, until now, here in 2020, the year where anything and everything, good and bad, can happen. For all the bad that 2020 has brought upon us, this news is one huge reprieve!
And just a quick history lesson here, in case you don't have the time to scour through all of my blogs on this subject. The NHL Amateur Draft, a system designed to create some sort of parity in a then six-team league, was first held in 1963. In other words, until August 10th of 2020, the Rangers have only had one first overall pick of the draft in the last 57 years. And that pick was during a five-team first round draft. To say that the 2020 NHL Draft Lottery, which wound up favoring the Rangers, was a monumental and historic event in franchise history – well even that grandiose statement seems like an understatement!
(And worth mentioning here too – despite the league's attempt of trying to create some parity with the invention of the draft in 1963, with this draft system (prior to this, teams had dibs on players based on where they lived) the Rangers first overall pick of the 1965 draft, in the previously aforementioned Andre Vellieux – well Vellieux never played one game for the Rangers or in the NHL for that matter either. I don't think we'll say the same about Alexis Lafreniere!)
There is so much to get into tonight. Originally, and as I'll expand on shortly, I didn't think the Rangers had a shot in hell of landing the #1 overall pick of the 2020 NHL Draft. Going into tonight's blog, I figured my top two subjects would be reviewing what we saw in the Qualifying Round of the 2020 NHL Stanley Cup Playoffs and previewing the first round of the 2020 NHL Stanley Cup Playoffs. Little did I know, I would be stunned with great news!
After covering those two topics, concerning the NHL playoffs, I figured I'd then talk about how the Rangers landed the 10th overall pick of the 2020 NHL Draft, while complaining like a bitch about Pittsburgh, Toronto or Edmonton landing the first overall pick of the 2020 NHL draft! Trust me, I had my "JFK" conspiracy theories all ready to go! Instead, here we are, with the Rangers landing Lafreniere as tonight's lead story!
That all said, in tonight's blog, I'll take a look at everything Lafreniere, the Rangers and everything and anything else in-between, concerning this monumental story. After that, I'll do a quick recap of the Qualifying Round of the 2020 Stanley Cup playoffs. I'll then close this blog with a series-by-series preview of the first round of the 2020 Stanley Cup Playoffs. In other words – this will be a long blog, and I'm happy to write it. After all – let this sink in again – THE NEW YORK RANGERS ARE ADDING ALEXIS LAFRENIERE TO THIS ROSTER!
Of course, before letting my fingers fly at my keyboard at a million miles-per-hour, it's time for the PLUGS segment of tonight's giddy-as-a-schoolboy manifesto! In case you missed them or need a refresher, here are my last few blogs:
---
---
---
---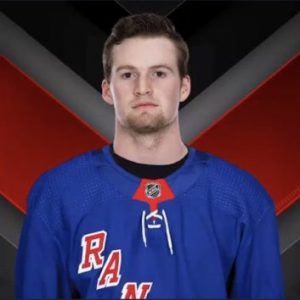 As Ranger fans, especially Ranger fans born after 1994 or for fans too young to remember 1994, there are three guaranteed things in your life and of your Rangers fandom – death, taxes and an extreme amount of heartbreak. That is why the Rangers beating the odds, and landing the #1 overall pick of the 2020 NHL Draft, is such a huge news item. Folks – this NEVER happens!
Sure, the Rangers usually land the crown jewel of every free agent class known to man, but outside of Artemi Panarin, how many of those players actually work out? I mean, just look at the recent Rangers history of this century and all of their big name acquisitions, whether those players came through free agency or via trade. There's not much to write home about. In fact, if it wasn't for the season Artemi Panarin just had during this 2019-2020 season, there's really nothing to brag about, regarding any big name Ranger acquired through free agency.
Two years ago, I examined the "Senile Sather Era" and Glen Sather's many follies during the NHL draft. You can read that blog here: https://bluecollarblueshirts.com/62618/
Despite Sather's numerous failures during the NHL draft, his successor, in Jeff Gorton, will have the better track record. After all, both Lafreniere and Kaapo Kakko have fallen into his lap. While the selection of Lias Andersson by Jeff Gorton is certainly a bust, for every Lias Andersson that Gorton has drafted, Sather trumped that failure with guys like Hugh Jessiman, Michael Sauer, Bobby Sanguinetti, Dylan McIlrath and others.
Of the last ten years, obviously, the 2010 NHL Draft is a draft that will make Ranger fans groan. That was the draft where Senile Sather took Dylan McIlrath, over guys such as Cam Fowler, Evgeny Kuznetsov and Vladimir Tarasenko; the same Tarasenko that has been a major force in the NHL and helped the St. Louis Blues win the Stanley Cup last season. And really, as outlined previously, the 2010 NHL draft isn't the only draft where the Rangers erred in. There have been more misses than hits here.
However, now, for the second year in a row, under General Manager Jeff Gorton, Gorton's first selection of an NHL draft will be a no-brainer. There's no thinking here. There's no debating here. There's no staying up all night and losing sleep over what to do. And for all these people wondering if the Rangers should trade this pick – you're out of your mind. You don't trade a potential generational talent, EVER.
Just like how the Rangers easily selected Kaapo Kakko as the second overall pick of  the 2019 NHL Draft, come October 9th, 2020, all Jeff Gorton has to do, when his name is called by NHL head honcho Gary Bettman, is to just say the two words of "Alexis Lafreniere", while at the podium or via a zoom call. After that, the Rangers will have made the first overall pick of the 2020 NHL Draft official. And as I'll soon show you, while Gorton is playing this coy and cool now, make no bones about it – barring something truly catastrophic happening (and I can't really think this way) Jeff Gorton will make Alexis Lafreniere a New York Ranger, come October 9th, 2020.
Yes, I know this is going to go long here, especially with the 2020 Stanley Cup Playoffs to talk about, but really, I can't say this enough – this is a huge moment in NY Rangers history. There's just no possible way for them to Father Fink this draft up!
I bring up the 2020 Stanley Cup Playoffs here, because once again, the most unpredictable tournament in all of sports, were as usual, as unpredictable as ever, during the qualifying round.
Somewhat similar to last year, when the two number 1 seeds in the Tampa Bay Lightning & Calgary Flames were eliminated in the first round, (Tampa swept by Columbus, Flames wining only one game against Colorado) in the qualifying round of the 2020 Stanley Cup Playoffs, the two top seeds, in the Pittsburgh Penguins and the Edmonton Oilers, were both bounced out in four games, of their respective best of 5 series. As a result, two franchises who have had a lot of luck at the NHL Draft Lottery in the past; in both the Penguins & Oilers, were now eligible to land Lafreniere. This was a scary time for NHL fans, who didn't want to see the Penguins or Oilers rewarded for choking.
In fact, to keep this blog in chronological order here, let's quickly run down the qualifying round of the 2020 NHL Stanley Cup playoffs, which in turn, landed the Rangers the #1 overall pick of the 2020 NHL Draft.
At this time, here's a quick recap of each qualifying round series. For what it's worth, I watched 95% of these games. (I did skip some of the round-robin games, between the qualifying round bye teams. I just didn't see the same intensity in those games. Plus, with 13+ hours of hockey a day, for the last nine days – I had to find time to go to the bathroom and shower too. And in that order!)
EASTERN CONFERENCE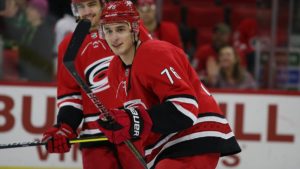 I've recapped this series in-depth already. Just check out the main page of this site or the links included at the top of this blog. In short, while this sweep certainly sucked at the time, with the Rangers landing Lafreniere today, I don't think anyone gives a damn anymore! Hell – Thank You Carolina! (Funny enough, the Carolina Hurricanes social media accounts took credit for the Rangers landing the #1 overall pick of the 2020 NHL draft too!)
Of note, I predicted the Rangers to win this series in five games. Oops. However, does anyone care about this sweep now?
QUALIFYING ROUND PREDICTION RECORD: 0-1
---
I was concerned about the Islanders lack of scoring going into this series. I thought if Sergei Bobrovsky would get hot, the Islanders would be doomed. Instead, the Isles dominated the majority of this series, playing their structured Barry Trotz game. Bobrovsky was up-and-down. I wonder if anyone has ever made a point about high-priced goalies and their failures to win Stanley Cups before? Hmmm.
The Isles were the better team all series long, even in the one game they lost in this series. The Panthers, as a result of this loss, moved on from GM Dale Tallon after this series loss. (Tallon's contract expired and the Panthers will not renew it.) For Florida's future GM, having the #1 overall pick of the draft would've been nice. Sorry Charlie!
I thought the Panthers would win this in five games. WRONG AGAIN!
QUALIFYING ROUND PREDICTION RECORD: 0-2
---
There were three series, outside of the Rangers/Canes series, that really intrigued me. This one, along with CBJ/TOR & EDM/CHI, was one of them.
Not many picked Montreal to win this series. Hell, I don't even know if Canadien fans even picked the Habs to win this either! In perhaps the biggest upset of the qualifying round, everything Pittsburgh feared came true – Carey Price was able to steal this short five game series. That said, even if this series was your normal best of seven game series, I don't know if the Penguins would've been able to rally back when down 3-1.
The Penguins didn't look like the Penguins of recent years. The Habs were able to grind Pittsburgh out, while Price perhaps had his best showing ever in a playoff series. The biggest fear here – with Pittsburgh's ousting, it allowed Pittsburgh a chance to land Lafreniere, a Lafreniere that would've potentially joined Sidney Crosby.
Going into this series, I picked the Pens in four. Again, I watch the NHL all season, follow everything and read everything else. That said, once again, another L for me here! Have I mentioned how unpredictable the Stanley Cup Playoffs are?
QUALIFYING ROUND PREDICTION RECORD: 0-3.
---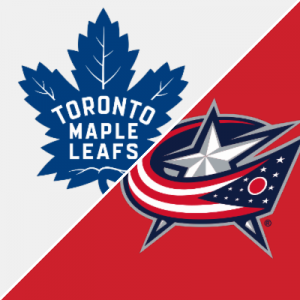 If you read my Qualifying Round Preview Blog, which you can read by clicking here , this is a series that I pretty much nailed down 100%, with my preview and prediction.
Once again, it was proven that ANALytics does not win Stanley Cups. For all the money Toronto spends on analytics and fancy players, Toronto's lack of a defense and sandpaper players doomed them. In turn, John Tortorella, the future Hall of Fame coach, and his army, wore Toronto out. And really, outside of 5-6 minutes of this series, Columbus owned Toronto the whole time. It also helped that the two Columbus goaltenders were, and to quote Joe Micheletti here, were "FABULOUS", for the majority of this series.
As a result of Toronto's loss, which everyone but Leaf fans took joy in, Toronto became eligible to land Lafreniere. For a franchise that recently selected Auston Matthews #1 overall, coupled in with the big FA signing of John Tavares, landing Lafreniere would've been another gift for a team deep with offensive talent.
QUALIFYING ROUND PREDICTION RECORD: 1-3. One in the win column!
---
WESTERN CONFERENCE
This was a double-whammy of a loss for the Oilers. Not only like Toronto, were the Oilers eliminated from their home arena, they were like Pittsburgh too – a top seed being bounced out in four games.
To me, the Pens loss to the Habs was a bigger upset. After all, Chicago still has some of their name brand talent, despite their #12 seed ranking. In addition, at the trade deadline, the Habs dealt many players, in an attempt to rebuild. That said, this was a huge "orange crush" of a loss for the Oilers, the same Oilers who many thought would make some noise in these playoffs. Instead of McDavid and company getting to the next level, they found themselves at the same spot they found themselves for most of the 2010 decade – gunning for a #1 overall draft pick.
Like everyone else, I got this series wrong, as Chicago pulled off the upset here. If I got anything right about this series, it was that 75% of these games hit the over in total goals scored!
QUALIFYING ROUND PREDICTION RECORD: 1-4.
---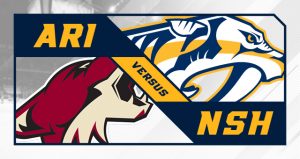 This was a rare series of this qualifying round that I was dead-on about. The Predators, who didn't start the overpaid Pekke Rinne in this series, went with perhaps their starter of the future, in Juuse Saros. However, as I said in my preview blog, the Predators are a team trending downwards, as most Stanley Cup Finalist losing teams of this salary cap era are.
The Coyotes were the better team of this series, and got monstrous performances out of their goalie, in Darcy Keumper. The Coyotes also got timely goals, from former Ranger Micheal Grabner as well.
With the loss, the Predators sure could've used Lafreniere, to help what will have to be a rebuild in Nashville, a Nashville team that had recently moved on from both PK Subban and head coach Peter Laviolette.
QUALIFYING ROUND PREDICTION RECORD: 2-4.
---
While my series prediction was wrong here, I'm ecstatic that I was wrong about this series. I thought the Jets, because of their goaltender, would've won this series in four. Instead, it went the other way, as the Flames torched the Jets in four games.
Cam Talbot was an absolute beast in this series, even posting a shut-out in the series clinching game. Hellebuyck, who most likely wins the Vezina this year, was constantly harassed by the Flames shooters. While on the topic of harassment, no one made a bigger impact in this series than Matthew Tkachuk, especially after he knocked Mark Scheifele out of the series during game one. And really, injuries were another reason why Calgary won this series, as the Jets lost many key players during this series, including Patrik Laine.
With the loss, the Jets had a shot at Lafreniere. However, if you believe that the NHL "rigged" this draft, there was just no way the NHL wanted a generational talent in the cold and bleak city of Winnipeg, the city voted by NHL players as the worst city of the league to play in.
QUALIFYING ROUND PREDICTION RECORD: 2-5.
---
In a series that was appealing to Ranger fans, as it featured two Ranger cast-offs of this current NYR rebuild, in Mats Zuccarello and JT Miller, it was Miller & the Canucks defeating Zucc and the Wild in four games. While Miller was a factor in this series, Mats Zuccarello's name was barely called.
While my prediction of the Canucks in four rang true, these games were much closer than I thought they would be. After all, the Wild took game one of this series, and it was an out-of-nowhere overtime game winning goal in game four, that sealed the deal for the Canucks.
The Wild, as mentioned in my preview blog, are an absolute mess, dating back to last year, when the Wild fired their GM, in Paul Fenton, after Fenton made a bevy of bad trades and signings. If any franchise could've benefited by landing Lafreniere, it were the Wild, especially in hockey-happy Minnesota. Instead, it looks like the Wild will still toil around as a team that's just lucky to be eliminated in the first round, in any year of the playoffs.
QUALIFYING ROUND PREDICTION RECORD: 3-5.
---
In closing on the qualifying round and before getting into the next stage of everything Alexis Lafreniere and the Rangers, I want to echo a comment that Ron Duguay first made when this qualifying round began. "GOOD COACHING WILL SWING THESE GAMES. BAD COACHING WILL BE EXPOSED."
If you look at the teams eliminated in the qualifying round, in the majority of those series', the team with the more established coach won. Sure, there are exceptions, like Barry Trotz and the Islanders eliminating Joel Quenneville and the Panthers, but really, it's not like Trotz is a slouch. Like Quenneville, Trotz has a Cup and is a top five NHL coach in most all-time wins as an NHL head coach. It also felt like teams that made recent coaching changes, within the last three years, were also were bounced out. (Again, there are exceptions here, like the Penguins ouster, but look at the coach behind the Montreal bench too.)
If you're looking for any example of great coaching winning a series, look no further than John Tortorella and his Columbus Blue Jackets. Needless to say, after everyone had CBJ down and out prior to this season, it is now Columbus moving on to the first round of the playoffs, while the CBJ free agents of 2019, who left for greener pastures, in Artemi Panarin (NYR), Sergei Bobrovsky (FLA) and Matt Duchene (NSH) are all one and done. I know Torts has his detractors, but I don't know how you can't root for him and his "little engine that could" club.
And now, let's go back to Lafreniere and the 2020 NHL Draft Lottery Phase 2.
---
For the eight franchises above, for the teams not named the Penguins, Oilers & Maple Leafs; winning this 2020 NHL Draft Lottery would erase all the bad feelings of each team's qualifying round loss. For the Penguins, Oilers & Leafs, while adding Lafreniere would've been nice, the truth is, for all three of those teams, they choked in this qualifying round and they choked bad.
Going into this draft lottery, on this site, I continued to hammer my opinion home – I felt the loser of the Penguins/Canadiens series was going to win the draft lottery. While I know that every team had the equal 12.5% chance of winning, I just had a gut feeling that the NHL were going to put Lafreniere in the best situation possible. Instead, and if you believe in conspiracy theories & still believe that the NHL rigged the 2005 Draft as I do, perhaps Lafreniere going to the Rangers is the best situation for every party available, including the NHL itself, as I'll soon get into.
Truth be told, had the Oilers, Penguins or Leafs won this draft lottery, you would've had people screaming "FIXED" from the rooftops. And hell, even with the Rangers winning it, I'm sure some of that is going on too. In fact, and as I'll share with you soon, I know this is going on! However, due to my head currently being in the clouds right now – I'm not hearing any of it!
On August 10th, 2020, like every fan of the eight franchises who had a shot at Lafreniere, I tuned into the NBC Sports feed of Phase 2 of the NHL Draft Lottery. As mentioned on previous blogs, prior to 8/10, during Phase 1 of the NHL Draft Lottery, which took place in late June, we found out the teams that would be drafting from the #2-#8 positions. It was the mysterious "TEAM E" ball, that landed the #1 overall pick of the 2020 NHL draft, a "TEAM E" which would be decided by the eight losing teams of the qualifying round.
As I said at the time, and as I'll say again here, I had no problems with the way the NHL did this draft lottery. Keep in mind, I was saying this before the Rangers/Canes series, a series that I thought the Rangers would win, thus exempting them from winning this draft lottery.
In my opinion, I HATE HATE HATE tanking. I don't want to see bad teams rewarded for losing, which is what these GM's do by trading off/selling talent. When "TEAM E" won the first overall pick, I was happy for the league. It made today more interesting. As I said at the time, while with the Rangers alive in the 2020 playoffs, instead of burying a great talent on a bad team, it allows Alexis Lafreniere to make an impact on the league on day one of his career.
I mean, look at the last "biggest" draft of recent years, in the draft of 2015. You got Connor McDavid, arguably the greatest player in the league, buried in Western Canada, a market that many fans aren't exposed to. In his time, McDavid & his Oilers have only won one round in the NHL playoffs. (NBC deserves blame here for not marketing McDavid better, at least in the United States.) You have Jack Eichel, in a great hockey market in Buffalo, and in his five year career, Eichel hasn't sniffed the playoffs once. Is it great for the league for young generational talent to waste years and years of their career, in a terrible market with no chance of winning? I don't think so.
For Alexis Lafreniere, even for the weaker teams entering this draft, like the Panthers or the Wild; going into this draft, Lafreniere was going to have a situation that hasn't been seen since the day where the Montreal Canadiens took Guy LaFleur with the first overall pick of the 1971 NHL draft.
(I've recapped that draft and the controversy around it before, and in short here, Montreal fleeced the hell out of the California Golden Seals, in a trade that's still considered to be one of the most lop-sided trades of all time, especially since it was thought that Seals GM Frank Selke Jr., tried to help the Habs at the time.)
Ever since the Rangers elimination from the qualifying round of the 2020 playoffs, it was my belief, that if the NHL wanted to boost business and profits, they would "rig" the lottery and put Lafreniere in New York. Of course, this is me being a Rangers fan here and hoping to will this into existence.
While I did make some jokes earlier in this blog about this draft lottery being rigged, I do understand why some may feel this way. That said, I don't give a flying Father Fink! NYR is getting Lafreniere!
Think about it. It makes all the sense in the world for the NHL to want Lafreniere in New York. For starters, the league lost a ton of money this season, with this pandemic. What better way to generate revenue, by putting a player that is thought to be a generational talent, in the biggest US market of the league?
And let's face it – M$G caters to the rich too. If the Rangers are able to have a normal season in 2020-2021, I'd expect a sell-out every game and at inflated ticket prices to boot. Plus, think of all the merchandise that will be sold. Shit, the NHL & NYR can sell NYR ping-pong balls, RIGHT NOW, for $100 a pop and some Ranger fans, in the height of this hysteria and good feelings, will eagerly purchase them!
We all know that NY is one of the biggest sports markets in the world, even if it's the other three major sports that dominate the newspaper back pages and radio air waves. With this fortunate news, the Rangers and hockey should create much more attention, attention not seen in NY since the days of 1994. Hell, maybe the Daily News will even bring their hockey reporters back!
Conversely, as mentioned, do you think the NHL wants a potential brand name player buried in the dead markets of Winnipeg, Florida and to a lesser extent, Minnesota? If Lafreniere was going to go anywhere, it made sense for him to land in New York, Pittsburgh or Toronto. While it would've made things interesting had Edmonton landed him, Edmonton has won enough drafts over the years, and it's not like the Oilers will ever be featured on NBC broadcasts in the United States, due to them being a Canadian team that doesn't play in the Eastern Standard Time Zone.
So yeah, I can understand why some people, even those douchebags from ESPN, may think that the NHL rigged this draft. As expected, with one of the expected big four teams winning this draft (NYR/Pittsburgh/Edmonton/Toronto) this was going to set off the conspiracy theorists. There are 786786789 social media postings about this draft being rigged and even featured articles being published about this being draft being rigged. You can read one of those articles here: https://www.sportingnews.com/us/nhl/news/rangers-nhl-draft-lottery-blooper-conspiracy-theory/1ff9dqq18tex01actshgnjs5h3
Once NBC Sports took us to the site of the NHL Draft Lottery, the NHL & NBC milked the broadcast a bit. We even had to go through a lame bit, where Gary Bettman had to confirm team logos.
In what was funny and something interesting at the time, there was an "incident" with the Rangers ping-pong ball. First off, the guy dropping the balls (keep your mind out of the gutter here) dropped the Rangers ball too early and had to pick it back out of the chute. There were also feelings that the Ranger ball was heavier than the other balls and made a different sound, as it entered the barrel. (And for those who don't know the science behind a heavier ball having an advantage here, think of any major tornado that you've ever seen, whether in real life, on TV, or in those "Sharknado" movies! Heavier objects always rise to the top. If you need a more detailed explanation of why this is, go talk to to Neil Degrasse Tyson!)
However, knowing this event was going to be examined by millions, there's just no way the NHL rigged this draft, no matter how funny the jokes are. For the second time in 57 years, the Rangers won one of these things.
For those who didn't see it live, here was the newest defining moment in Rangers history:
Wait for it… #NYR pic.twitter.com/oA8HF5IbRh

— Five Minute Major™ (@travjax71) August 10, 2020
I am writing these words about 7 hours after this draft happened. In the time since the Rangers won the draft, my phone has been going off like crazy. Phone calls, texts, Twitter, Facebook, AOL 2.5 AIM messages, Prodigy Chats; you name it, my phone is receiving those notifications. And let's not get into the Pony Express messenger that showed up at my door too, to share this great news!
As I write these words, I'm still pumped up. This was truly unbelievable. Here were my live reactions on social media, to this news that I never thought would ever occur:
I'm shaking, I can't believe it!!!! #NYR

— BlueCollarBlueShirts (@NYCTheMiC) August 10, 2020
Can we restart the playoffs with Lafreniere now? #NYR

— BlueCollarBlueShirts (@NYCTheMiC) August 10, 2020
My heart is racing like a fucking Kenyan!!!!! #NYR

— BlueCollarBlueShirts (@NYCTheMiC) August 10, 2020
Of course, true to form, I had to be a wise-ass too:
This news may unite every facet and sect of #NYR twitter, except for the chart people, screw them guys!

— BlueCollarBlueShirts (@NYCTheMiC) August 10, 2020
To my non-hockey or casual hockey friends, who only read this blog because they know me personally, this is the equivalent of the Yankees landing Mike Trout in 1995, just at the brink and cusp of greatness those Yankee teams would later go on to have. The Rangers were already a team ticking upward, this just accelerates it.
And for my regular readers and my die-hard Ranger fans out there – REBUILD COMPLETE! You might as well frame Jeff Gorton's "THE LETTER" from 2018 right now. Talk about a great piece of memorabilia to get autographed!
At this time, before pressing on and continuing this Lafreniere parade, let's look at what the Rangers are saying themselves.
First up, here's the NHL & NYR's press release on this news, courtesy of https://www.nhl.com/news/2020-nhl-draft-no-1-pick-won-by-new-york-rangers/c-318377772:
The New York Rangers have the No. 1 pick in the 2020 NHL Draft after winning the Second Phase of the NHL Draft Lottery on Monday.

The Rangers were one of the eight teams eliminated from the Stanley Cup Qualifiers. Each of those teams had a 12.5 percent chance of winning the No. 1 pick, after it was assigned in the First Phase of the lottery on June 26.

That winning placeholder, designated Team E, had a 2.5 percent chance to be assigned the No. 1 pick, the 12th-best odds among the 15 entries in the first drawing.

"The teams that are participating tonight didn't succeed in the qualifying round for the playoffs, which under a normal year would have been the equivalent of not making the [Stanley Cup Playoffs], they would have been eligible for the lottery," Commissioner Gary Bettman told NHL Network. "Our competitive balance is so extraordinary the differences between and among our clubs isn't all that great.

"So under these unusual circumstances, this made the most sense and was fair, despite who you root for and what result [it] ultimately obtains."

The Rangers finished 18th in the NHL standings this season. They are the first team to finish that high and have the No. 1 pick since the 1994 NHL Draft, when the Florida Panthers finished 16th. New York is the first team to participate in the postseason and have the No. 1 pick since the 1983 NHL Draft (Minnesota North Stars).

New York was swept by the Carolina Hurricanes in their best-of-5 qualifier series.

"Anytime you can pick first, especially this year, it's a special year, we all know that," Rangers general manager Jeff Gorton said. "It was tough up in the bubble (in Toronto, the Eastern Conference hub city). Those three games, Carolina gave it to us pretty good, but surely excited to have this happen to us tonight."

The 2020 NHL Draft is scheduled for Oct. 9-10. It was originally scheduled for June 26-27 in Montreal but was postponed due to concerns surrounding the coronavirus.

The No. 1 pick is likely to be forward Alexis Lafreniere, who was the top player in NHL Central Scouting's final ranking of North American skaters.

"Really good news; the Rangers are an unreal team with really good players," the 18-year-old left wing said. "Really nice city, so for sure, it's really good news and I'm really happy."

New York has the No. 1 pick for the second time. They selected forward Andre Veilleux in the 1965 NHL Draft.

"I feel like things are coming together, there's a lot of work left to be done, don't want to get ahead of ourselves, but I think it's a good night for Rangers fans," Gorton said. "It's never happened before for the Rangers, the first time ever picking first. That's a long time."

The Panthers, Edmonton Oilers, Minnesota Wild, Nashville Predators, Pittsburgh Penguins, Toronto Maple Leafs and Winnipeg Jets were the other teams that had a chance at the No. 1 pick in the Second Phase. They received picks No. 9-15, set by points percentage this season.

The lottery was conducted with eight balls each marked with a logo of the participating teams.

"You never expect this," Gorton said. "We were watching the ball come up, I'm watching and watching and I see every single logo with the ball spinning around but ours and started getting nervous. Then when you see the tube, you're begging to see the logo. Once I saw it come out on top, it is a lot of different emotions you go through. … We knew we needed luck, and luck is on our side tonight. We're pretty, pretty happy … a few days after coming out of the bubble walking away pretty upset. It's a funny game sometimes, the good and the bad. Obviously this is a great feeling."

The First Phase included the seven teams that weren't part of the 24-team NHL Return to Play Plan, plus eight placeholder positions for the eliminated qualifiers. A separate drawing was held for each of the top three picks.

Picks 2-8 were set in the First Phase. Picks 16-31 will be determined by the results of the Stanley Cup Playoffs.

The Los Angeles Kings moved up to the No. 2 pick, and the Ottawa Senators received the No. 3 pick. The Kings entered the lottery with the fourth-best odds to win the No. 1 pick (9.5 percent).

The Detroit Red Wings, who had the best odds to win the No. 1 pick (18.5 percent), fell to No. 4.

"It was a long process, but we waited for this day for a couple weeks now and it was big day, and for sure it's a relief just wondering who will pick first," Lafreniere said. "But we'll see what happens next, but for sure it was a really special day and an emotional day."

Lafreniere won the Jean Beliveau Trophy as the leading scorer in the Quebec Major Junior Hockey League with 112 points (35 goals, 77 assists) for Rimouski, the Paul Dumont Trophy as QMJHL personality of the year, the Michel Briere Trophy as the most valuable player in the QMJHL, the Canadian Hockey League Top Draft Prospect of the Year Award, and the CHL David Branch Player of the Year Award.

New York moved up to No. 2 in the 2019 NHL Draft and selected forward

Kaapo Kakko

. Forward

Artemi Panarin

is a finalist for the Hart Trophy, given to the player voted NHL MVP, and forward

Mika Zibanejad

scored 41 goals this season.

"It really is exciting," Lafreniere said. "Like you said, Panarin is one of the best players in the League, and Zibanejad and guys like that, they're a really good team, and I think they're going to have a lot of success in the next couple of years. For sure, it's pretty fun."

Lafreniere is the second player to win CHL Player of the Year in consecutive seasons, joining Rimouski center and Pittsburgh Penguins captain Sidney Crosby in 2004 and 2005.

Asked for his best assets, Lafreniere said, "I would say my vision, offensively being able to create chances for me or for my teammates. I think my leadership is something that is really big, and just all of my offensive abilities. That's my strength … to play offensively with the puck, and I think that's when I'm at my best."

Lafreniere was named most valuable player at the 2020 IIHF World Junior Championship after he scored 10 points (four goals, six assists) in five games to help Canada win the tournament. He could be the third QMJHL player to be picked No. 1 since 2013, when the Colorado Avalanche selected Halifax center Nathan MacKinnon. The New Jersey Devils selected center Nico Hischier, also of Halifax, at No. 1 in 2017.

Gorton said the Rangers did not talk to Lafreniere in advance of the lottery.

"I didn't want to waste his time," the GM said. "So we'll go through that process and we'll start to meet the young man and go down the road of talking to him and his family and doing all that. Let's get through that first. For tonight, let's let the Rangers fans be happy about winning the lottery."

The eight teams that could have won the No. 1 pick finished from seventh (Pittsburgh) to 21st (Minnesota) in the NHL standings this season. Since the 1995 NHL Draft, no team had held the No. 1 pick finishing better than 26th in the standings.

The Maple Leafs' pick goes to the Hurricanes from a trade made June 22, 2019, involving forward Patrick Marleau.

In 1983, the North Stars acquired the No. 1 pick in a trade from the Penguins and selected center Brian Lawton. The Panthers selected defenseman Ed Jovanovski with the No. 1 pick in 1994, which was assigned when they joined as an expansion team the prior season.

2020 NHL DRAFT ORDER

1. New York Rangers

2. Los Angeles Kings

3. Ottawa Senators (from San Jose Sharks)

4. Detroit Red Wings

5. Ottawa Senators

6. Anaheim Ducks

7. New Jersey Devils

8. Buffalo Sabres

9. Minnesota Wild

10. Winnipeg Jets

11. Nashville Predators

12. Florida Panthers

13. Carolina Hurricanes (from Toronto Maple Leafs)

14. Edmonton Oilers

15. Pittsburgh Penguins

---
Up next, here is what both Jeff Gorton and Alexis Lafreniere told the media, as transcribed by Adam Rotter of NYRangersNews.com. To read the material from its original source, visit: https://nyrangersnews.com/2020/08/10/what-jeff-gorton-and-alexis-lafreniere-said-after-the-rangers-got-1/
Jeff Gorton:
On what getting #1 does for the Rangers and Alexis fitting in, (Audio Issues) "I'm sure Ranger fans everywhere were pretty excited when the ball came up Rangers."


---

Is Lafreniere a slam dunk pick, "Listen, I'm from the school that we will take some time and let it all settle in here. I wouldn't want to give away exactly what is going to happen and we haven't had the luxury of, we didn't want jinx ourselves and do our zoom with Alexis until we had the good fortune of winning the lottery, I didn't want to waste his time. We will go through that process and start to meet the young man and go down the road of talking to him and his family and doing all that. Let's get through that first and for tonight, let's let the Ranger fans be happy about winning the lottery."


---

Did you have the same good luck charm as last year, "yes, I absolutely do. I have Steve McDonald's badge with me that his wife Patty-Ann let us use again. Last year it worked so we reached out again and as you know, huge Ranger fans, we have an award named after him that goes to, basically, the hardest working guy on our team. It's fitting. Good luck charm, I don't know, starting to believe in them. Really excited they let us use it and we are 2-2 with it. Really excited to have it with me and have it work again."


---

How might this change the offseason plan, "Short-term, a few days ago we are the first team out of the bubble and feel terrible and still trying to get over that and ask questions why and move forward with that. That isn't going to change, we have to go through that process and sort out some things. You don't get the first pick very often and this is a special year, it's exciting. We are really exciting. You never expect this and when we saw the ball come up, I'm watching every logo on the balls spinning around except ours and started getting nervous and then you see the tube and you are begging to see the logo. Once I saw it come out on top it was a lot of different emotions you go through. Going back to the letter a couple years ago that we wrote and talking about our rebuild and trying to do things the right way. We knew we needed luck and luck was on our side tonight and we are pretty happy with that a few days after coming out of the bubble and walking away pretty upset. It's a funny game sometimes, the good and the bad, it's a great feeling."


---

What does this do to accelerate the rebuild, "When you go through something like this you try to amass as much talent as you can and obviously if you look through some of the best players in the league, some of the star players in this league, it's not a huge secret where the teams are getting them. It's lottery picks and high end parts of the draft. That is generally, it's not always the truth, but it's where you get your players and it's hard. The opportunity is huge, think back to the last few years and you try and do things the right way, try to solidify goaltending, good young defense pieces and now we have been lucky in the last couple of years to do what we've done in the lottery. I feel like things are coming together, there is a lot of work left to be done  and do want to get ahead of ourselves but it's a good night for Ranger fans to be excited. It's never happened before, it's the first time picking first, that is a long time."


---

On this softening the blow for losing to Carolina, "anybody that is on the call that was in the bubble, leaving the bubble first hurts. There are still seven teams in the hotel and you are walking by them all, they are all getting coffee and you are getting on your bus. Usually you lose, you walk out of the rink, fly home. This one, you are with all these teams and you are the first one out. As we flew home it was a tough feeling, to lose like we did and be swept. We've been going through that the last few days and thinking about what is next and what we have to change. I've said it a few times on this call, it's huge excitement for an organization to get the first pick in any year and I think this one is even more special."


---

How much does losing to Carolina impact the season as a whole, "that is a good question, still trying to get through that one. I think fairly significant. Even though it was three games, the way we lost, I think we have to consider a lot of things that we could do differently as we move forward to be a harder team to play against. I don't want to dismiss the 70 games and how far we came as a team and where we were prior to the pause, we were in a good spot, winning a lot of games, a lot of young guys were doing good things, Panarin had a special year, Mika had a special year, Shesterkin had come on, Fox, so many good things that were happening, I don't dismiss that at all and I'm excited about it but at the same time, we'd be kidding ourselves not to say 'why were we taken out so easily. We are going through that now for sure."


---

Does this add urgency to add a veteran down the middle, "It might, I think, it's still pretty raw, we just lost and we are going through that now. It's all speculation and I understand you guys ask the questions but it's like, if I just went on this call and told you all of our holes and what we need to do and what we are going to do that probably doesn't help me in the market when I make calls. I think it's a fair thing to say, something we will look at like a lot of things. I wish I could answer it further but we have to have more meetings and I'd like to keep it closer to the vest than announcing we are going to get centers or do something else, if you know what I mean."


---

What have you been told about the draft, "the draft is excellent, very deep and we have a second pick in the first round that we are excited about too. I think we are thinking this draft is better than a lot of the ones we've seen recently, so we are very excited that we have an additional first round pick also."


---
Here's Lafreniere, again courtesy of NYRangersNews.com:
What does it feel like to know where you are going, "it's been a really long last couple of months but fun to know who won the lottery today and really good team obviously with good players, for sure it's pretty good news and I'm really happy."
---
Is it possible you go back to Rimouski before NHL training camp, "for sure, there are a couple of possibilities but we don't know yet our decision. We will talk with my agents and family and make the best decision that we can."
---
What do you know about NY, "I've never been to NY. My favorite player for sure this year was Panarin, an unreal year he had and dominant one of the best players in the league, really exciting to watch."
---
How much have you been training, "I've been on the ice a couple of times a week for maybe two months now. It's always fun to work on yourself and the player you try to become, and the gym too. To be productive in the NHL you have to work in the gym and on the ice to get better. You need to work hard and try to improve every year."
---
What would you ask Artemi Panarin, "I'd probably just ask him what it's like to play in NY, simple questions, try to get to know him a little bit would be my approach."
---
Can you describe your best assets as a player and teammate, "I'd say my vision offensively to create chances for me or my teammates. My leadership is real big, just all my offensive abilities, play offensively with the puck."
---
Finally, before chiming in more on this, here's what several prominent members of both the Rangers & the NYR alumni had to say:
TONY DEANGELO: "Fans are no longer upset with us LOL. It's okay fans we love you guys either way, even when you're mad at us!! Great Stuff!"
---
RON DUGUAY: "As a former 1st round pick by the Rangers, congratulations on winning 1st pick overall in this year's amateur draft! YES!"
---
ROD GILBERT (another Francophile, like Lafreniere): "WOW! The rebuilding program is in even "higher gear" with the #1 draft choice. Congratulations NY Rangers on a brighter future. Bienvenue Alexis Lafreniere."
---
Listen, I'm already at word 10,000 here, and I haven't even got into the NHL Stanley Cup First Round preview yet. However, you know the credo and steel-o of this blog – "10K words, no ads, one click". I could break all of this up, but I'm not a click-bait/artificial site hit whore! I just hope you stay with me as I chug along!
Speaking of chugging, and in a total diversion here, I'm celebrating this Lafreniere news with this:
There's going to be plenty of time in the future to get into what Lafreniere means for the Rangers. Right now, I'm riding the high and I'll come back with a later blog, where I'll truly break down Lafreniere. For now, I just want to get into some rapid-fire stuff and then get into the Stanley Cup first round preview.
Let's fire away!
— If you're one of these idiots making up lines for games that won't take place for at least four months, you're either too giddy or need to get out of the basement. I've already seen LAFRENIERE/MIKA/PANARIN stuff all over social media. I mean, I get it, but relax a second too! Enjoy this news for what it is, before you start your fantasy lines!
---
— Unlike these college kids, whether they be Hobey Baker winners or contenders, like Morgan Barron, Lafreniere will have real expectations on him. I've always said, you can't go bonkers over these college kids. I always feel that fans overrate these guys and are just excited because the Rangers signed someone. After all, look up the career of Vesey, James. That said, Lafreniere will come in with expectations larger than Kaapo Kakko. And if Lafreniere is the generational talent that all the draft experts say he is, then watch out NHL!
---
— Come the start of next season, all eyes will be on Lafreniere. I think Lafreniere will even take some of the attention away from Panarin & Zibanejad. Lafreniere will have a microscope on him, for better or for worse, which may also allow young talents, like K'Andre Miller, Kaapo Kakko & Vitali Kravtsov, to have the weight of the world lifted off of their backs.
---
— I think it's crucial for the Rangers to handle Lafreniere like the precious jewel he is. Bust out the kid gloves. Get former players, even if it's Wayne Gretzky or Mark Messier, and have them talk to Lafreniere, as Gordie Howe & Bobby Orr once did for players of a future generation. Lafreniere will have every eye on him and it's important he understands that & what this process will be like.
---
— It might be a good time for a POUTINE shop to open up next to M$G too! Make Lafreniere feel at home! That joke aside, I do wonder if the Rangers will look to add a true French-Canadian to the team, in order to help Lafreniere acclimate.
---
— As far as the roster goes, I had people blowing up my Twitter, asking me if I think this is the end of Pavel Buchnevich. I'm going to say no here. I do think it's more likely that this is the end of Jesper Fast, a player that I thought was a goner after this season anyway.
---
— I hope Lafreniere comes out as a Trump supporter, only to see how these fans who harass Tony DeAngelo & his family all day, solely because of TDA's political beliefs, react! (And as I always say, I don't care how these guys feel politically. As long as they aren't violent criminals, they can do whatever and vote for whoever they want.)
---
— I saw the people, who've been clamoring for the firing of David Quinn, get loud once the Rangers landed the #1 overall pick. There's no way I can support that. However, if the Rangers don't make the playoffs next season, then you can start all of that bullshit.
---
— Outside of Sam Pollock and those Montreal/Detroit/Toronto teams of old, has any GM been luckier than Jeff Gorton? In a span of 2.5 years, Gorton adds the greatest free agent of the last five years to his team, lands a #2 overall pick in 2019, gets his goalie of the next potential decade in CZAR IGOR, gets a free house money playoff experience for his new core, has a ton of money coming off the books next season and now has Lafreniere. Gorton should buy a real lottery ticket!
---
— Speaking of Gorton, while he won't officially commit to Lafreniere, at least not publicly; Gorton isn't a moron either. As long as Lafreniere isn't exposed as a pedo or something disgusting like that, Lafreniere will be a New York Ranger. (And in no way am I suggesting that Lafreniere is anything but a model citizen. From all reports, he has a great head on his shoulders and is a nice kid.)
---
— I'm really excited, should the NHL hold games under pre-pandemic conditions, who gets the biggest reaction on opening night!
---
— Last but not least, Lafreniere won't have to worry about Henrik Lundqvist ever yelling at him! Can you imagine if Lundqvist retired before the start of next season, and goes to Sweden as I suggested last blog? That would give the Rangers an extra $8.5M to play with, when assembling their roster. That said, I just can't see Lundqvist walking from $10M in salary, just to help the Rangers cap issues. He'll never make $10M a year in his life ever again. It's his right to collect. Furthermore, while on Lundqvist, this Lafreniere news makes it easier for the Rangers to part ways with the most famous Ranger of this century, without feeling the wrath from the Cult of Lundqvist.
---
These are obviously very exciting times for Ranger fans. Anyone with a blog, podcast, social media account, a Bumble account, a MySpace, a Columbia Music account (11 CD's for one penny!) or a Costco card, are just now going insane with jubilation, over this Lafreniere news. (Yours truly included! I mean just look at how long this blog is!) Of course, expectations will have to be lowered once the season approaches, but for right now, this news is almost as good as winning a Stanley Cup – a Stanley Cup that Ranger fans hope to see Lafreniere soon hoist!
I'll have more on Lafreniere in the upcoming days. As I part ways with you on this topic, I leave you with this – I hope Jeff Gorton carries that McDonald badge around with him whenever he does anything NYR related!
Finally, and I hope you're still with me here, let's get into the first round preview of the 2020 Stanley Cup Tournament.
---
With the qualifying round and seeding games now out of the way, the NHL is currently running their annual "BRACKET CHALLENGE" contest, where fans can win prizes by filling out a successful bracket, over on NHL.com. However, due to re-seeding round-by-round, brackets will be busted once upsets occur.
For what it's worth, here is my bracket: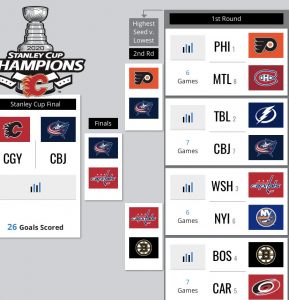 Yes, I know – I filled out a bracket with what I want to see happen! However, these playoffs are always unpredictable, so who's to say I'll bomb here? I know I went with Vegas vs Tampa, back in September of 2019, but I have a funny feeling right now, that it will be two qualifying teams in the 2020 Stanley Cup Final. I just think the qualifying teams have the advantage of being more "battle-tested", as the quality of competition wasn't as strong as in the seeding games, as they were in the games that mattered, which took place in the qualifying round. I also think coaching will be a huge factor, especially in the Eastern Conference.
I know I'm going way too long here, so real quick, let's get into each series, as I promised you in tonight's headline!
Oh and keep in mind, my record was 3-5 in the qualifying round, so despite watching 95% of these games, it's not like I know what the hell will happen. I just have fun with these blogs!
EASTERN CONFERENCE
On this date, of August 11th, 2020, the Flyers have to be considered one of the favorites to win the Stanley Cup. They just look Father Finkin' dominant and from all facets. The key to this series, if Montreal wants to knock out both Pennsylvania teams, is which version of Carey Price shows up for these games. That said, even if Price matches his performance from the series with Pittsburgh, the Flyers may be the toughest out, of any team, of these playoffs.
I can't envision a way that the Habs win this series, but then again, I also thought Pittsburgh would handle Montreal too. That being said, the biggest difference between the two Pennsylvania teams is that Pittsburgh wavered on who to start in net. There's no doubt in Philly – Carter Hart is the man.
I just think the Flyers are too deep to lose this series, even if Carey Price channels his former Hart Trophy & Vezina winning self.
THE PICK: Flyers in 6, and that's me being generous. If anyone may have screwed themselves by winning in the first round, thus taking themselves out of the Lafreniere sweepstakes, it's Montreal.
---
This is the series that has my interest the most. By now, you know all the story-lines. Can Torts & his army continue their run? Will Tampa avenge the crushing and most embarrassing playoff series loss in NHL history, which took place last year? Will Torts one-up his old team again?
As of now, it looks like Victor Hedman and Steven Stamkos may miss games of this series, if not the whole entire series. Tampa is a team like Toronto, that relies on offense, even though Tampa features a better goalie, in Andrei Vasilevskiy. Speaking of goalies, Columbus may be without Elvis Merzlikins, but as we saw in Game 5 of CBJ/TOR, Joonas Korpisalo is built to win.
Unlike last year, I don't see this rematch series being a sweep. In fact, I see it going the full seven games, with Tampa's offense being able to overcome CBJ in some of these games. However, CBJ can grind and halt offenses like the best of them, which is why I think they have the edge. I also think that coaching will come into play here, and Tampa head coach, Jon Cooper, may be on his last legs if he loses this series, even if it's to the most likely 2020 Jack Adams winner, in future Hall of Famer John Tortorella.
THE PICK: CBJ in 7, in what may be the best series of the first round.
---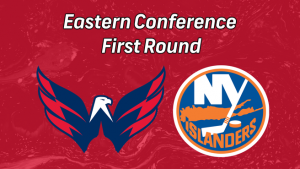 In case you don't know already – I'm a Rangers fan with a soft spot for Alex Ovechkin. Of course I'm rooting for the Islanders to have their asses handed to them!
That said, this will be another fun series to watch, as NYI head coach Barry Trotz tries to eliminate his former team.
I will tell you this – I'm trying to be objective here and not trying to shit all over the Islanders. That said, I think the Islanders were very fortunate to draw the Florida Panthers in the first round. The Islanders match-up very well against Florida, as they swept the Panthers in the regular season series, prior to knocking them out in a four game series, a four game series that the Isles controlled the majority of the way.
This series is going to come down to goaltending. While the Caps sport a potent offense, when the Islanders are at their best, their boring style of defensive and grinding hockey has been proven successful. I think the key to the series will be Caps goalie Braden Holtby, a goaltender that experiences the highest of highs and the lowest of lows. If Holtby shows up, he should stall an already slow Islanders offense. In fact, I see a lot of 2-1 games in this series.
I'm going with the better roster than the better coach here. Who knows, maybe this backfires on me?
THE PICK: Caps in 6.
---
In a rematch of last year's Eastern Conference Final, the Bruins, who swept the Canes in that series, will do battle once again with perhaps the biggest darkhorse candidate of these Stanley Cup playoffs. That said, here in 2020, I don't see another sweep here. Far from it. I see this series going seven games.
As I've said throughout this site's history, not one Stanley Cup Finalist losing team, in the salary cap era, has ever returned to the SCF. I don't see the Bruins returning either. However, due to their experience and talent, they should be able to eke by the Canes here. However, it won't be as easy as last year.
This series features two coaches, who are both relatively new at their jobs, with their respective team. Bruce Cassidy has the experience edge for Boston, but I've been impressed with sophomore head coach, in the bench boss of Carolina, in Rod Brind'Amour.
Like many series, or like any series in Stanley Cup history, this series will come down to defense and goaltending. The Bruins are much better than the Rangers, so I don't see the Canes swarming defense and forecheck swarming the Bruins, as it did against NYR.
I don't know what the Canes will do in net, as both Reimer & Mrazek were impressive in the first round. It's a tough, but good problem to have, for Carolina. Like the Caps/Isles series, I think the veteran goaltender, in this case, Tuukka Rask, will be the x-factor. Another big factor will be special teams, where it should be noted, the Carolina's PP didn't particularly thrive with, against NYR.
This is a tough one. This will either be Carolina's ascent as an upper-echelon team or the fall of the current Bruins roster.
THE PICK: Bruins in 7, in what should be an amazing series.
---
WESTERN CONFERENCE
When it comes to the Vegas Golden Knights, in the first three years of their franchise's existence, they have been a playoff roster. Seattle Kraken fans should be happy about that!
In year one, VGK went to the SCF. In year two, a bullshit five minute major call in a first round Game 7, ended the run of VGK. The call was such bullshit, that following that horrendous call, all five minute major penalties are now reviewable. You think VGK forgot what happened to them next year? I don't think so.
The Chicago Blackhawks, who won three Stanley Cups in a five year span, still have the key players of those teams. That experience and edge allowed the Blackhawks to upset the Oilers in the qualifying round. However, VGK sports a much better defense and goaltending, than the Oilers. In fact, you can argue that goaltending cost the Oilers that series, as Chicago Blackhawks goaltender, the future Hall of Famer Corey Crawford, saved his best work for when it meant the most – in the close-out elimination game.
I wouldn't write off the Blackhawks here and it wouldn't surprise me if they upset Vegas. However, if I'm in that VGK locker room, I'm replaying that Game 7 loss to the Sharks to every member of that roster. I see that loss and this group's time together, being the rallying factor in an eventual VGK win.
THE PICK: VGK in 6.
---
This has the potential of being the most one-sided series of these playoffs. While the Coyotes did a great job of knocking off Nashville, I was never impressed with Nashville to begin with.
Colorado is built to win now. With MVP candidate Nathan MacKinnon leading the way, coupled in with a great first d-pair of Ryan Graves & Cale Makar, Colorado has a significant advantage over the Desert Dogs.
If there is one way Arizona can steal this series, it's through goaltending, as Coyotes goalie Darcy Keumper has looked better than Colorado's Philipp Grubauer, a Grubauer who has had some shaky starts in the playoffs in the past.
In a match-up of varying coaching experiences, I think both Jared Bednar (COL) and Rick Tocchet (ARI) have had varying degrees of success. However, I take one look at both team's rosters, and it's hard to envision Colorado losing this series. In fact, if they lose this series, it will eliminate the progression this team built from last year, when they upset Calgary in the first round.
I just think, that while Colorado might not win the Stanley Cup this year, they are built to win it. Arizona is a year or two off from being a real contender.
THE PICK: Avalanche in 5.
---
As you all know by now, I'm the biggest non-relative fan of Cam Talbot in the world! In other words, this is yours truly admitting a full bias and rooting interest in the Flames! That said, despite Dallas being the higher seed, I think Calgary is the better team. After all, just last year, the Flames were the top seed of the Western Conference. From that upset loss to Colorado, Calgary has added a better goaltender in Cam Talbot and a savvy & grizzled veteran in Milan Lucic, two players who showed up big time in Calgary's elimination of Winnipeg.
Geoff Ward, the current HC of the Flames, took over the job after the firing of Bill Peters. While Ward is known for his assistant HC duties, a duty that landed him a Cup with the Bruins in 2011, this is his first playoff run as a HC. On the other bench, you have Rick Bowness, who while having more HC experience than Ward, took over the bench boss role after the firing of Jim Montgomery this season. In other words, I don't see a true coaching advantage in this series.
When I look at the rosters of this team, Calgary features the more youthful roster, while Dallas has a bunch of dinosaurs together. While I do admit to rooting for the Flames here, when I look at the roster Dallas put together this season, it feels like they were throwing shit on the wall and seeing what would stick. Dallas has a great fantasy line-up, if the year was 2012. Calgary has the line-up built to win and make a run now.
This series will feature youth vs players clinging to their past. I think that means we'll see a see-saw battle here, with Calgary ultimately triumphing in.
THE PICK: Flames in 7.
---
This is one of those NHL playoff match-ups, where I think the team ready to win now gives the younger up-and-coming team a true learning experience. While the Canucks boast a great roster full of young kids, I think the team that has done it before gets their hand raised.
The defending Stanley Cup Champions had a great season in 2019-2020. The Canucks, in the now post-Sedin era, are a team on the rise, but not a team that I envision knocking off the experienced and "been there/done that" Blues.
I see the Blues having the advantage in every facet of this series – coaching, goaltending, offense, defense and special teams. While the Canucks may have more stamina and speed, I see the Blues style of hockey negating the Canucks and their biggest strength.
I'll also say, while the Canucks looked good in knocking out the Wild, the Wild are a tire-fire of a franchise. The Blues are anything but that.
THE PICK: Blues in 6 and that's me being nice.
---
If you're still reading these words, thanks for making it to the end.
One last plug and I'm out.
On Monday night, the BSU guys did a live "NHL 2020 Draft Lottery" watch, where they all made romantic explosions in their pants, as the Rangers landed the number 1 pick. If you're a Rangers fan, you'll love this, as who wouldn't love celebrating this great news in real time? You can check out the show here:
If you haven't already, subscribe to this blog for the next update:
There's going to be a lot to talk about this week, as I'll have some podcast recaps up on this site. Plus, it's being rumored that both Jeff Gorton, David Quinn and John Davidson will do some media interviews this week too. Once they do, I'll be back to recap all of it!
WHAT A GREAT TIME TO BE ALIVE RANGER FANS!
14,000 words. A new record!
LET'S GO RANGERS!
Sean McCaffrey
BULLSMC@aol.com
@NYCTHEMIC on Tweeter and the new Parler app