Greetings and salutations everyone and welcome to another blog here on BlueCollarBlueShirts.com. As I start this blog, 24 hours removed from the Rangers being ousted out of the playoffs, and in the most embarrassing way possible, I do feel the feeling of disappointment fading away in me. I can accept this season for what it was.
As I wrote in last night's blog, we knew what this season was, we know what the goal is and we know that the future looks bright. If you can adopt this glass half-full mentality and just look at what lies ahead, everything will look rosy for you, when you sit and think about the future of Rangerstown, USA.
In last night's blog, I mentioned that the Rangers were flying home on Wednesday afternoon and about the possibility of season exit interviews. While the Rangers are now back in New York, we didn't get any season exit interviews on Wednesday, as we'd normally get after a playoff ousting. After all, there are no lockers to clear out.
I don't know what the plan is, but I am assuming that we will get one last zoom call or press conference with some of these guys, including head coach David Quinn. Obviously, everyone would love to hear from Henrik Lundqvist right now, but I don't envision him saying anything, until a decision is made about his contract by the Rangers front office themselves. (And as I've been saying all season and like all the media is now saying, don't expect Lundqvist back for next season. I imagine that once the Rangers make the parting of the ways official, that's when you'll get your Lundqvist statement, whether it's something he releases on social media or on "The Player's Tribune" website.)
As far as tonight's blog goes, I want to give you a few more thoughts on David Quinn, Tony DeAngelo and Henrik Lundqvist. I'll also have a recap of the latest episode of Ron Duguay's "Up in the Blue Seats" podcast.
However, before rocking and rolling here, as usual, the PLUGS segment.
Here are my most recent blogs, in case you missed them:
---
---
---
---
---
A quick update on the Ron Duguay "Up in the Blue Seats" podcast. It was kind of mentioned last week, in a roundabout way, by producer Jake Brown, that the podcast may take a hiatus, once the Rangers season was complete. Well, here we are, less than a week later, with the Rangers season now finished.
I don't know what future plans the NY Post has for the podcast, but like other hockey podcasts that are out there, I hope Duguay and company keep this podcast going year round. After all, for Duguay, it's just 30-45 minutes out of his week. It's producer Jake Brown that has to "slick it all up"! (And Brown does a good job of doing so.)
I do know that Duguay is willing and would love to keep the podcast going. After all, why stunt momentum with the good thing he has going here? I also know that Duguay watches all NHL hockey, and not just the Rangers, so it would be nice to hear from him weekly, where he talks about the playoffs as they continue. Plus, I think the two key things that makes Duguay's podcast interesting, is of course his personality/personal stories and all the alumni interviews he has on his show.
In today's episode, which dropped on the afternoon of August 5th, Duguay & Brown say they will be back next week. With the second phase of the NHL Draft Lottery scheduled for Monday, if the Rangers can land the #1 overall pick of the 2020 NHL Draft, then there certainly will be plenty of things to talk about! However after next week, it's not confirmed that the podcast will return, with the Rangers now out of the mix.
With that all said, let's get into the latest episode recap of "Up in the Blue Seats". To listen to the show yourself, click the link below:
— Ron Duguay (@RonDuguay10) August 5, 2020
Ron Duguay opens up the show by previewing today's episode and all the guests that he has for us, including one of the biggest fan favorites in Rangers history, in Nick Fotiu.
After an ad, producer Jake Brown plugs his other podcasts, as Brown produces about 90786767896 podcasts for the NY Post. The hardest working producer in the business!
Ron Duguay, who is much somber in his tone than from his tone last week, talks about the disappointment in Rangerstown, USA. Duguay says because of Carolina's injuries, and the Rangers recent success against the Canes, that there was a huge confidence about the Rangers going into this series. Duguay brings up the fact that he picked the Rangers to win this series in four games and how he is as shocked as anyone that the Rangers were swept.
Duguay then mentions goaltending, young players playing up to a higher level and injuries, and how it effected this series. After this quick rundown, Duguay then welcomes semi-regular guest of the program to the show, in NYP scribe, Mollie Walker.
Jake Brown talks about Mollie Walker being certified on Instagram. I don't do the Instagram, so I guess that's a big deal. Brown also mentions that Walker has been covering the Islanders, and will remain covering the Islanders, with the Rangers now out. (For what it's worth, Walker has been covering the Islanders since the league's return from pause, as Larry Brooks & Greg Joyce have been covering the Rangers.)
Duguay mentions that he's a regular NY Post reader, and still buys a copy of the paper every day. Duguay talks about Walker getting a lot of ink in the NYP in recent weeks. Duguay then asks Walker about Kreider's post-game comments from the series sweep. Walker recaps Kreider's comments and how depressed Kreider sounded.
Quick aside here, if you haven't seen or heard Kreider's comments, you can watch his Game 3 post-game interview here:
In short, Kreider sounded down, defeated and disgusted, as you'd imagine he would be.
Duguay then asks Walker what does she think that the Rangers got out of this experience? Walker adopts the glass-half full mentality, and says it was a good learning experience for the young Rangers. Walker says the second Brady Skjei landed that hit on Jesper Fast in Game 1, she knew Carolina was there to play. Walker says the Rangers just didn't show up.
Brown asks Duguay if he thinks no fans in attendance hurt these games and the Rangers performance in them. Brown brings up how he and Walker are in their twenties and how their generation can tune out of things and have a lack of an attention span. Brown wonders if the Rangers, with their young squad, and with no crowd, did just that. Duguay says that he believes the NYR coaching staff probably wishes they had more time with their young team. Duguay says older teams may have an advantage here, because they've been through playoff games before. With most of the Rangers being virgins to the playoffs, Duguay thinks had the Rangers had more time and exhibition games under their belt, that these 2019-2020 Rangers would've been better prepared.
Duguay thinks that even the Ranger veterans, in Kreider, Panarin & Mika, would've benefited if they had more time, just to get their skills and hands back, to where they were, when the NHL first went into their pause, back on March 12th. Walker agrees with Duguay. Walker says she feels bad for the Rangers and talks about how Carolina just dominated the Rangers. Walker then brings up how Skjei fulfilled his promise too.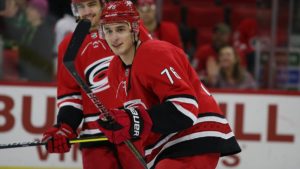 Duguay then brings up the topic of Henrik Lundqvist to Walker. Not for nothing and not to throw shade on Walker here, but she's the wrong person to ask about Lundqvist, just because she is young, new to the beat and doesn't really know the history of the Rangers franchise. After all, I don't see her ripping off column after column about Frank Boucher! (Again, this is not a knock, it's just that she's new to the beat, more than anything else. She does a good job.)
Of course, this Lundqvist stuff is a much better topic for Brooks, especially since Brooks has a crush on Lundqvist and has been there for the entire tenure of Lundqvist's career.
Walker says what Kreider said – "Lundqvist deserves better." You know how I feel on that. The Rangers could've been better if he would've took less money during his last contract negotiation. Furthermore, in the best season of the Lundqvist era, Lundqvist was injured for a third of the season, and it was Cam Talbot that led the Rangers to the Presidents' Trophy in that 2014-2015 season. Ugh, don't get me started on this! There's a lot of revisionist history and a lot of facts being omitted right now, as people try to delicately talk about the parting of the ways with one of the most overpaid goalies of the salary cap era.
Walker says Lundqvist "was one of the greatest faces in NY to ever do it". Do you know who was a greater face and actually did it? Mike Richter, that's who! (Again, this could be an age thing and a recency bias for the younger reporters and fans. After all, I don't even know if Mollie Walker was alive when Richter was in his prime and when the Rangers won the Cup in 1994.)
Walker says she's interested to see what happens with Lundqvist, whether it's an amnesty buy-out, a regular buy-out or a retirement. (A retirement would be the best thing for the Rangers, but it's hard to imagine Lundqvist walking away from a $10M salary.) All she knows is that Lundqvist won't be back here next season. You know you guys are looking forward to that blog when that news happens!
Walker & Brown then talk about Instagram and you can hear in Duguay's voice, that Duguay couldn't care less about Instagram features. Again, this may be an age thing too, as I just found myself cracking up when Duguay said, "okay, thanks", as he parted ways with Walker. Due to my age, I usually find myself agreeing with a lot of what Duguay says. While Walker & Brown are great at that they do, I don't care about Instagram, swiping, wiping, flushing or anything else that goes on with Instagram! Again, a generational thing and this isn't a knock on anyone. To other listeners, most likely younger listeners, they probably enjoyed this Instagram banter between Brown & Walker.
Speaking of different generations and someone who can't be bothered about whatever the hell goes on in the world of Instagram, Ron Duguay then welcomes Larry Brooks onto the show.
Duguay brings up his level of disappointment with this Rangers series loss. Brooks says he understands the disappointment, but doesn't discount all of the good stuff that happened during the regular season. Brooks says the Rangers were the worst team of the 24 teams in the bubble and says he doesn't know why that happened.
Duguay asks Brooks if the Rangers needed more practice time or exhibition games. Brooks feels he doesn't think so, because all the teams entered the bubble the same way and under the same conditions. Brooks brings up the lack of contact in practice, although that wasn't an issue in any of these play-in round games with Carolina.
Brooks brings up how Kakko & Chytil stood out in practice and played well in these three games. Brooks says Fox played well at mini-camp, but didn't have a strong showing in the play-in round.
Brooks says he doesn't think the Rangers responded well once the news about Igor's mystery ailment came down. Brooks reiterates that from January on, the Rangers were a different team once Igor took over. Brooks then talks about the Fast injury and how the Rangers didn't respond well to that either. Brooks then disagrees with Duguay a bit, saying that in this series, it were the younger guys who stood out the most, naming Kakko, Chytil, Lindgren and Howden by name. Brooks then talks about all the Rangers top guns not showing up, calling out Mika Zibanejad & Artemi Panarin.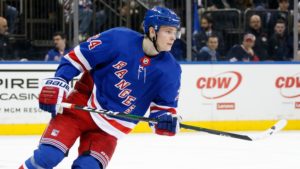 Brooks talks about Carolina's top players and the Canes goaltending stepping up and outshining the stars of the Rangers.
Duguay then asks Brooks about Igor's mystery injury and what the hell it was all about. Brooks says while the Rangers haven't said anything, Brooks says Igor suffered an unspecified injury in either the Islanders game or at the practice the following day. In other words, Brooks doesn't know exactly what happened and knows as much as everyone else, in regards to whatever ailed CZAR IGOR. There was no news coming from Brooks here. (UPDATE: IN A COLUMN WRITTEN BY BROOKS AFTER THIS SHOW, HE SAID THAT IGOR SUFFERED A GROIN INJURY IN THE ISLANDERS GAME, A GROIN INJURY THAT WORSENED THE NEXT DAY AT RANGERS PRACTICE.)
Duguay then brings up the topic of coaching. If you recall, prior to these playoffs starting, Duguay said coaching would swing some of these series'. Duguay said bad coaching would be exposed and teams with good coaching would thrive.
Brooks wasn't sure if Quinn was out-coached or not, since Brooks wasn't at the games and had to cover the games from home. Brooks debates himself about some of the decisions Quinn made in this series, in particular, talking about the playing time of Ryan Strome and Kaapo Kakko. Brooks says that Brind'Amour certainly had his team ready and how the Rangers weren't ready. However, Brooks doesn't know how much of this was Quinn's fault. Brooks expands about how Brind'Amour is more experienced than Quinn, which was my one of my key points when I previewed this series.
In an ironic moment, Brooks talks about his arch-nemesis John Tortorella, and how the Rangers got away from grinding and playing sand-paper like games after he was fired. Brooks feels the culture with the Rangers, ever since the dismissal of Torts, was all about scoring pretty goals, and you can't win the Stanley Cup by just relying on pretty highlight reel goals.
"Micheletti-ism" may be contagious, as Duguay then used the word "FABULOUS" three times, when talking about the job Quinn did this season and the job Brind'Amour did in this series.
In good news, Duguay announced that his podcast will return next week. Duguay then closed up with Brooks by asking Brooks his thoughts on the Lundqvist situation. Brooks says he feels that Igor/Georgiev is the goalie tandem of next season. Brooks isn't sure about how this break-up will all go down. Brooks says that because Lundqvist got to play in two of these playoff games, that he feels the break will be "cleaner", than had the season played out without this pandemic. That's a good point.
Brooks says that this Lundqvist situation is a "natural order". Duguay then closes up with Brooks.
In the final segment of the show, Duguay welcomes his former teammate and good friend, in a one Nick Fotiu.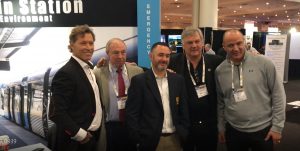 Duguay says he likes the mind of Fotiu and explains why. Duguay mentions how Fotiu had a knack for coaching. Fotiu says coaching came natural to him and he enjoyed watching great players play and helping players get better.
Duguay brings up the differences between Fotiu the player, and Fotiu the coach. Fotiu talks about defensive structure and how Carolina's defense did a good job against the Rangers.
Fotiu says Kreider really stands out to him and talks about the positive attributes of Kreider's game. Fotiu says he loves Tony DeAngelo's game, but he thinks DeAngelo tries to do too much at times. Fotiu says when it comes to coaching, you need to make players better. Fotiu says you're not going to change Panarin, because he has elite talent. It's up to the coaches to get players who don't have Panarin's talent, and get them to the next level.
Duguay asks for Fotiu's thoughts on this series. Fotiu brings up the Rangers effort in the first period from Game 3. Fotiu said he saw Carolina having fun, while the Rangers never looked like they were having fun out there. Fotiu also talked the Rangers mistakes in this series.
Duguay goes back to coaching again, and his points that he previously made with Walker and Brooks. Duguay feels that Carolina's silly celebrations from last year, may have paid off this season. Duguay talks about the 1979 Cup run that he had and how he always had fun playing. Duguay agrees with Fotiu, when Fotiu said that the Rangers didn't look like they were having any fun in this series.
Duguay then asks Fotiu for his thoughts on Lundqvist. Fotiu says it's time to move forward. Fotiu says he even would've given Lundqvist Game 3. Fotiu says it's over for Lundqvist and how the Rangers will always be around, but the back of the jersey's will always change. Let me say that one more time in bold print, because that's what everyone should take out of this:
THE NEW YORK RANGERS WILL ALWAYS BE AROUND, BUT THE BACK OF THE JERSEY'S WILL ALWAYS CHANGE.
Fotiu thinks Carolina can make a deep run in the playoffs, even picking Carolina to go the whole way. Duguay then wraps up with Fotiu and thanks Fotiu for his time. The podcast then closes out from here.
All in all, another solid episode of the podcast, although it absolutely sucked that Duguay and company were putting a bow on this season. No one thought the Rangers were only going to Toronto for only a week.
---
Way back on St. Patrick's Day of this year, right at the start of this pandemic/nationwide shutdown, I wrote an in-depth article about Tony DeAngelo and why he needs to be shown the money. You can read that article here: http://bluecollarblueshirts.com/31720/
When it comes to Tony DeAngelo, as mentioned a few times recently on these blogs, I have no interest talking about all the hatred these liberal twenty-something basement monsters have for him. DeAngelo could cure cancer, end world hunger, create peace in the Middle East, and hell win the Conn Smythe & the Stanley Cup for the Rangers, and you'd still have a section of fans hating on him.
I mean, the guy just had the best offensive season of any Rangers defenseman since the days of Brian Leetch and was the fourth highest scoring defenseman of the league this year, and you still have people trashing him and his family on social media. The biggest shame here, is that TDA is the most active Ranger on social media and it's only a matter of time before he gets sick of all of it and no longer interacts with fans. While I don't think DeAngelo will be "canceled", no matter how hard a portion of this fan base tries, I do think DeAngelo will finally realize that all of this social media crap is a waste of time.
Anyway, after the Rangers loss, which continued the "WE HATE DEANGELO" brigade and parade of social media postings, DeAngelo posted his first tweet since the Rangers series loss to the Canes. Here's what TDA wrote:
Thanks to all the NYR fans for the support throughout the entire season.. Very disappointing ending for us as a team but only will make us better as players individually & more importantly as a team. Hope to see you all again next season..

— Tony DeAngelo (@TonyDee07) August 6, 2020
Of course, there were people trolling DeAngelo in the comments. Again, I'm not sharing that crap anymore on these blogs, because it's a waste of time and it truly is crap. Some of these fans can't evaluate players, without letting their political biases effecting their opinions.
After all, for all of these fans that want DeAngelo gone after having a bad playoffs (while injured no less, a fact that's not brought up) I don't hear these same fans crying about Mika Zibanejad & Artemi Panarin not doing much against Carolina. It is my opinion, that you just can't pick and choose which Ranger to blame for this loss to the Canes. The team collectively looked bad, with perhaps only Kaapo Kakko shining the brightest.
UPDATE: IN THE LATEST ARTICLE WRITTEN BY LARRY BROOKS, WHERE HE TALKED ABOUT IGOR SHESTYORKIN'S INJURY, BROOKS CONFIRMED THAT TONY DEANGELO WAS PLAYING WITH A HAMSTRING INJURY, AS WAS RUMORED AT THE START OF THE SERIES WITH CAROLINA.
The reason I bring up DeAngelo's tweet in this blog, is that because he said, "Hope to see you all again next season." As I have been opining all season long, I believe DeAngelo wants to be back. After all, why wouldn't he? He just had the best year of his career. He's playing with top talent like Zibanejad & Panarin. He now has close friends on the team, in Strome & Lemieux. The Rangers are now a team ticking upwards. Why would you want to leave a good thing? The only bad thing about DeAngelo playing in NY, is the fact that DeAngelo has to deal with these analytical assholes on Twitter! (And there's also the high tax rate that comes with playing in New York, but I don't think that's a major issue here!)
The only situation I could see DeAngelo leaving the Rangers for, is if the Flyers come knocking with a big offer. Then again, many players don't like playing in their hometown, because there can be distractions. And I know I'm debating with myself here when I say this, but maybe the Flyers would be attractive to DeAngelo, because he does seem to be very close with his family. Hell, he hosts a podcast with his own brother.
John Davidson and Jeff Gorton are not stupid. Far from it. They are very wise and know the game. They know that you can't judge any of these players by three games under never-before-seen conditions. They will look at the first 70 games. Furthermore, you know JD & Gorton have to admire TDA's determination.
Think about it. If this season had ended, and there were no playoffs, Tony DeAngelo's stock couldn't have been any higher. He was set to cash in big time. However, the NHL did return. DeAngelo took a risk concerning his future earnings, by not opting out in the first place. (We saw NBA players opt out in basketball, solely because of financial reasons. Pending UFA's, playing for crappy teams, in a league where only 2-3 teams have a chance of winning the whole thing, decided to sit-out, rather than to return. It wasn't worth risking an injury in these meaningless games. In the case of these players, I can understand that decision, from a business perspective. However, hockey players are different, which is why you didn't see any of that crap from NHL players.)
DeAngelo, who was injured during these playoffs, decided to gut it out and play, knowing that he wouldn't be at 100%. If he chose to not play, his stock would've stayed at the level it was at. By playing hurt, there is the illusion to some people, that DeAngelo all of a sudden "sucks".
While some jackass fans will let their political beliefs bleed through in their evaluations and hateful postings about DeAngelo, JD & Gorton know the deal. And really, if you're Tony DeAngelo, the only opinions that matter here, are the opinions of JD, Gorton and Quinn. Do you know whose opinion doesn't matter? The opinions from these hypocritical liberal douchebags, who will preach about the importance of anti-bullying in one tweet, then attack DeAngelo & his family in their next tweet. Party of tolerance people!
When it comes to JD, Gorton & Quinn, they all know what TDA brought to the table in the 2019-2020 season. They know that TDA gave it his all, even while injured. They know that TDA is liked by his teammates. They know that TDA's stock is on the rise. Trust me, Jeff Gorton & JD are not losing sleep over DeAngelo's podcast & whatever people on Twitter think about him.
As far as the upcoming Tony DeAngelo contract negotiations, his agent has to be pushing for a six year deal worth at least $36M. I don't know if TDA will get that, especially with the salary cap staying flat, but that's where his agent should start. Hell, TDA's agent should ask for a 7 year/$56M package, which is the deal Trouba has, especially since TDA is younger and was light-years better than Trouba this season.
And for the people worrying about K'Andre Miller (plays the left side) and Nils Lundkvist (who is playing in Sweden during the 2020-2021 season) you're out of your minds. You go with this young proven commodity and not the great unknown. While I'm not suggesting bad things lay ahead for Miller or Lundkvist, you also have to remind yourselves that Lias Andersson once was supposed to be a major factor in the Rangers future too.
As long as TDA is offered a fair deal by Rangers management, I think you'll see him back. When these contract negotiations will take place, I don't know, but I imagine they will happen after whenever the dust of the Lundqvist situation clears. I think once the Rangers make their move with Lundqvist, that's when you'll see the Rangers handle the rest of their dominoes.
---
As of August 6th, 2020, of anyone associated with the Rangers right now, Tony DeAngelo is getting the most hatred & heat by Ranger fans. The person getting the second most amount of hatred? Rangers head coach David Quinn.
Just like Tony DeAngelo, I have a lot of echoing sentiment when talking about DQ. And just like DeAngelo, I wrote a full-length blog already, discussing David Quinn and why he won't be fired, during this quarantine/lockdown. You can read that blog here, as I'm not going to rehash everything that I've said in the past: https://bluecollarblueshirts.com/32120/
As shown above, I've talked about DQ in-depth already. I also talked a little bit more about him last night. As far as anything new, I do want to make it clear that I thought he did a great job this season, but you can't absolve him from all blame for this playoff ousting either. However, when looking at DQ, you must remember what this season was about and how this playoff experience was house money, even if the Rangers pissed through that money like a degenerate gambler.
I think what caused a ton of Quinn derision, was the fact that over the course of the season, there were many top coaches being fired around the NHL, most notably, in guys like Peter Laviolette, Mike Babcock and Gerard Gallant. Who wouldn't want one of these guys behind the Rangers bench? However, Ranger fans must try to hold on to some shred of sanity here, because if the Rangers were to fire Quinn, it would erase some of the good will and learning blocks that were established during this rebuild.
From all things I know, seen and read, David Quinn is well liked by Gorton & JD. Just like DeAngelo, JD & Gorton aren't going to over-react to these playoffs. You can see that David Quinn and the Rangers are growing together. You can see the progress. Did everyone forget about "The Letter" already? Then again, I guess signing Panarin accelerated things a bit and heightened expectations.
I know many people didn't like the hiring of Quinn from day one. (Truth be told, I don't know anyone who was begging for the Rangers to hire DQ after the AV firing either. If you recall, at the time, I was pushing for Patrick Roy.) My buddy and die-hard NYR fan, Al "SMD" Demauro, absolutely hated the DQ hiring and still tells anyone who will listen how much he hates it. At least he's consistent, as he always is! I'm not here to trash anyone's opinion about Quinn, because everyone is entitled to their opinions. I'm just here to say that DQ isn't going anywhere.
When it comes to DQ, from day one, I've said you really can't assess him or go nuts about him, until after the 2020-2021 season, when all the bad contracts like Lundqvist, Smith and Staal (who hasn't been bad) come off the books. Furthermore, at that point in time, come whenever next season ends, DQ will have had three years with his new core and that core's talent and level of play should be at a higher level.
I'll go further and say this – if the Rangers don't make the playoffs in 2021, then you can start all of your "FIRE DQ" stuff. However, in my opinion, I believe that you really can't go balls-to-the-wall on DQ, until after the 2021-2022 season, the first season where all the bad contracts are off the books and with this new core having a full four-year term under DQ.
In short here, DQ isn't going anywhere. This playoff experience was a learning experience for him, just like it was for most of this Rangers roster. Getting scarred here will be a reminder of what not to do, once the Rangers return to the dance.
One last topic and I'm out of here.
---
Of course, Henrik Lundqvist will dominate NYR headlines from now until whenever the Rangers announce their divorce from him.
In fact, today, I saw stuff I've been saying on Twitter for weeks, and in last night's blog too, being echoed all over the place. What is that stuff? It's this – for the 2020-2021 season, it makes all the sense in the world for Lundqvist to return to the Frolunda Indians of the SHL. Hell, even Swedish websites are running with my idea:
I bring up Lundqvist again here, because I got several responses and feedback, wondering about Lundqvist and if there's a chance he can go to the Seattle Kraken next season. I hate to burst anyone's bubble here, but the Seattle Kraken expansion draft isn't scheduled to take place until after the Stanley Cup Final. The 2021 Stanley Cup Final to be specific. In other words, even if the Rangers retained Lundqvist and let him finish out the last year of his contract in New York, he still wouldn't be eligible to be exposed in the Seattle draft, as by the time that draft happens, Lundqvist's contract will have been off the books.
Speaking of the Seattle draft, real quick here, and as mentioned a few blogs ago, it's way too early to think about this. After all, do the Rangers miss Oscar Lindberg, the player the Rangers lost in the Vegas expansion draft? However, since I was asked this, let's get this out in the open and move on. Igor Shestyorkin is exempt. Alexander Georgiev will have to be protected. What goalie can the Rangers expose in the draft? The recently traded for JF Berube, should Berube remain on this roster as time moves forward. Either way, again, JD & Gorton know what they are doing here, so they aren't going to walk into this draft with Georgiev exposed.
In short here, no one knows what will happen with Henrik Lundqvist. As I originally stated, and as people are now following me on, I think it's worth it for Lundqvist to go to Sweden for a season, especially during this pandemic. In addition, the SHL season will start way before the NHL 2020-2021 season, so he can still play and still be with his family. And unlike now in Rangerstown, he'll be a freaking hero there. They will roll the red carpet out for him in Sweden.
I just don't see where Lundqvist fits in on an NHL roster today and in the 2020-2021 season, as every team in the league pretty much has their own salary cap issues to worry about. As I said last night, if Lundqvist is going to remain in the NHL, he's not going to sign with a bad team, just for the sake of being a starter. He wants a Cup. He's going to want to sign with a Cup contender. The only place where a starting goalie job, on a Cup contending team, may be available, is in Edmonton. However, I just don't see Lundqvist wanting to live in the arctic temperatures in Edmonton. It would wreak havoc on his hair!
The Seattle Kraken could be an interesting option for a then 40 year old Lundqvist (the age he will be at the start of the 2022 playoffs) come the Summer of 2021. Think about it, just like the Vegas draft, the Seattle Kraken will wind up with a good team after that expansion draft. And for all the Lundqvist vs Marc-Andre Fleury comparisons out there, wouldn't it be something if Lundqvist could replicate MAF's success with an expansion team, and make a Stanley Cup run in the first year of a new franchise?
And hell, for all you Lundqvist fans and jersey buffs out there, from that photoshopped picture I included at the start of this segment, isn't that a jersey you would like to have in your collection?
Think about it – the Kraken should have a good draft and a good team. They also will have fresh cap space to do what they will. They will be able to add some solid talent to their team, via free agency. If Lundqvist is willing to play for cheap, he could be the starting goalie for a good team. For the Kraken, it would give them a face of the franchise, even if it's for a short period of time. It would also give the Kraken a name brand player and someone they can promote to their customers/ticket buyers.
As stated, Lundqvist should come cheap, so if it doesn't work out, the Kraken could bench/waive Lundqvist, at a minimal cost. Hell, a one year deal may work out for both parties. While Lundqvist's best days are long behind him, you know he would be frothing at the mouth like a rabid dog, at the opportunity to start for a good team and to show up all his naysayers. And if it doesn't work out, for the Kraken, it would be a low-risk/high reward type of deal.
Maybe I've had too much whisky tonight and I'm having fun with "fantasy booking" here, but really, if Lundqvist does go to the SHL for a year and then looks to return to the NHL for a full 2021-2022 season, what party would bat an eye in this situation? It's a win-win for both Lundqvist and the Kraken.
Of course, once the Rangers make a decision on Lundqvist, you know I'll have a blog up immediately about it!
---
If you haven't already, subscribe to this blog for the next update:
As far as the next blog on this site, I'll be back whenever something newsworthy happens, even if it's something silly as the return of the Tony DeAngelo podcast. In any event, I'm not shutting down with the Rangers off, so make sure to subscribe by clicking the button above. I can also tell you this – I'll definitely have a blog up, after the second phase of the NHL Draft Lottery, which takes place on Monday night. Keep your fingers crossed!
Keep the faith.
LET'S GO RANGERS!
Sean McCaffrey
BULLSMC@aol.com
@NYCTHEMIC on Tweeter and the new Parler app