Greetings and salutations everyone and welcome to another blog here on BlueCollarBlueShirts.com. We're now 48+ hours removed from Phase 2 of the NHL Draft Lottery and man, oh man, it's still sinking in that the Rangers landed the number one overall pick of the 2020 NHL Draft!
During tonight's blog, I'll have more Alexis Lafreniere/NYR Draft Lottery fall-out news and notes for you, including comments made by both John Davidson and Jeff Gorton. I'll also have a complete recap of the latest Ron Duguay "Up in the Blue Seats" podcast, which concluded their first season on Wednesday afternoon.
Elsewhere on this manifesto, I'll have some commentary and opinions on the absurdity of Mike Milbury and his thoughts on NHL playoff games and the current overtime rules. In addition, I'll also have some advice for Tony DeAngelo.
In short here, there's a bunch of things to discuss tonight. However, as usual, before jumping into all of it, let's get the PLUGS segment out of the way!
If you missed them or need a refresher, here are my most recent Magna Carta's of hockey blogging:
---
---
---
---
---
As I approach all the Alexis Lafreniere stuff tonight, I want to make mention of something I talked about on a past blog, which will all relate to everything Lafreniere.
Prior to puck-drop of the New York Rangers vs Carolina Hurricanes qualifying round series, I purchased a souvenir puck, over on Fanatics.com. I wanted this puck, since this puck was commemorating this historic series, a series that would feature the first ever Rangers game in the month of August. I was told to expect the puck in the mail by 8/10.
Of course, this series didn't go the way I wanted it to, but I couldn't cancel this order after the fact. Plus, I paid $7.99 for the puck, so in the grand scheme of things, it wasn't the end of the world. After all, I'm the same guy who will spend $60 on beer at any given Rangers game! For just a penny shy of eight bucks, I was just going to have to live with this puck and terrible purchase.
On Monday, and as recapped on my last blog, I tuned into the Phase 2 of the NHL Draft Lottery like every other Rangers fan. You know what happened next – the Rangers won the lottery and I went on to write my longest blog ever! (And this blog will be a close runner-up!)
After the lottery and while taking a break from working on Monday night's blog, I went to check my mail. The puck had arrived. Obviously, the qualifying series with Carolina was one of the worst series in Rangers playoff history. That said, the result of that series led to a historic moment in Rangers history – the eventual first overall selection of the 2020 NHL Draft.
I have a ton of Rangers crap and memorabilia in my humble abode, stuff ranging from a signed Emerson Etem puck to signed photos from Rangers from the 1920's, 1930's and 1940's. While the Emerson Etem signed puck currently serves as a beer coaster for me, a coaster I use while writing these blogs; with this Carolina vs NYR puck, I decided to turn a negative into a positive, as you can see here:
Making the best of a bad situation! #nyr #lafreniere #nhldraftlottery #LafreNYR pic.twitter.com/bUUulCuieY

— BlueCollarBlueShirts (@NYCTheMiC) August 12, 2020
That's right, I took this puck of misery, and shined it up with Lafreniere and #1 overall pick talk! This puck is now in one of my puck case holders, a puck I'll probably never look at again for the rest of my life! Isn't that the way it goes with most of the crap we collect? We're eager to collect this crap, but like a discarded piece of Alain Vigneault gum, we never look at it again!
Moving on!
---
There are a few news and notes, regarding Lafreniere, who is presumed to wear the diagonal "R-A-N-G-E-R-S" letters on his chest, come whenever the 2020-2021 season starts.
The most important news? This news item, which was tweeted out by the most trusted reporter in all of the NHL today, in Bob McKenzie:
Draft related update: Alexis Lafreniere will not be reporting to Rimouski's training camp this fall and will not be going to Europe to play. He's training in Boisbriand, plans to be drafted and report to his NHL team in November and play 20-21 in the NHL.

— Bob McKenzie (@TSNBobMcKenzie) August 12, 2020
McKenzie, unlike Larry Brooks, doesn't make shit up or play general manager in his reporting. You can trust in Bob!
What this means is fairly obvious. Lafreniere isn't going to try to hook up with a European team, a European team that will start their season before the NHL starts their 2020-2021 season. Lafreniere isn't going back to the Quebec Major Junior Hockey League (QMJHL) either. Instead, Lafreniere, who hasn't played a competitive hockey game since March, will bide his time in the province of Quebec and will await instructions on what to do, once he's drafted. (Again, presumably by the Rangers.)
I also want to add here, it's a shame that Mayor Deblasio has turned NYC into a dump of a war-zone.  It would be great if Lafreniere could visit New York, with perhaps another Francophile leading the way, in Mr. Ranger himself, in a one Rod Gilbert. Just think, with Rod Gilbert as a tour-guide, it would be a hell of an experience for Lafreniere, as one of the greatest Rangers of all-time, shows Lafreniere the ropes. Who knows, maybe this could happen anyway?
That said, whether it be with the Rangers or not, (and it will be the Rangers!) it was always expected that Lafreniere would make it to the NHL immediately. It was always thought, that Lafreniere wouldn't be like a European player, a European player who spends years in Europe or Russia for seasoning and growth, prior to entering the NHL. Like most #1 overall picks, Lafreniere was always expected to play in the NHL on day one.
During these last two blogs, this one included, I've ranted and raved about Lafreniere, without giving you a scouting report on him. I don't pretend to be an expert here. I don't bullshit you. My area of expertise is about Rangers history, not the Rangers future. I don't watch the junior leagues or college hockey, unless there's nothing else on. I solely watch the NHL and I'll watch the Hartford Wolfpack from time-to-time too. And under normal non-pandemic conditions, I'll watch the IIHF World Tournament when I can. However, as far as the QMJHL, any of these European leagues or the KHL goes (Although I did go out of my way to watch some SKA games, games where CZAR IGOR started in) I really do not watch anything prospect related.
So, since I'm not a prospect guy and my viewing and knowledge of Lafreniere is just limited to clips, clips that can easily be distorted/show you one side of a story, I want to share with you an article from friend of the blog, from a one Steve Kournianos. Kournianos is the man behind TheDraftAnalyst.com website, and is someone who I was first introduced to, while watching an episode of "The Blueshirt Underground Show", from several years ago.
Here's the link to the scouting report on Lafreniere, that Kournianos recently wrote, prior to the Rangers winning the draft lottery: https://www.thedraftanalyst.com/2020-nhl-draft/2020-draft-profile-lw-alexis-lafreniere/
In case you're too lazy to click that link, here's the skinny of that article, without all the bells and whistles: (and really, you should check out the work Kournianos does, if you're into the prospects. For my money and in my opinion, no one else does a better job, when it comes to scouting the future of the NHL.)
The crown jewel of the 2020 draft class, Lafreniere delivered a season for the ages of any major junior player, let alone one who is only 18 years old. After dominating the under-18 Ivan Hlinka and winning the 2019 CHL Player of the Year Award, Lafreniere won the QMJHL scoring title and earned MVP honors at the U20 world junior championship (10 points in 5 games) in leading Canada to gold. Not only is he a virtual lock to become the first French-Canadian skater to go first overall since Vincent Lecavalier in 1998, but he joined Sidney Crosby as the only two pre-draft prospects to win CHL MVP more than once. Lafreniere also is a team-first leader who has made a profound impact on Rimouski, turning them from a 59-point doormat in 2016-17 to back-to-back playoff seasons of 90+ points.

A gifted and versatile scoring winger with outstanding hockey sense and the ability to elevate his game when the situation calls for it, Lafreniere possesses many traits that scream elite and potential NHL superstar. From his deadly wrist shot to his superior playmaking and vision, the St. Eustache native checks every block imaginable when it comes to possessing the puck. What makes Lafreniere unique, however, is his insanely high compete level, tenacity on the puck, physicality, and selflessness. Play him on a line with equally heralded or accomplished prospects, and he'll make it a point to tap into their strengths rather than make himself the center of attention.

Lafreniere is an excellent skater in all directions, but his powerful stride allows him to separate from opponents in open ice. It's rare to see a winger nearing 200 pounds of any age to be able to turn on the jets immediately following a physical battle, but Lafreniere's foot speed, long stride, and expert anticipation places him in open ice with a numbers advantage multiple times a period, let alone an entire game. Playing in a junior league has something to do with that, but there no reason to believe his escapability in close contact won't translate to success within the trenches of NHL warfare, where time and space are earned the hard way. Lafreniere can tailor his game to fit any style of play, and his ability to play physical causes significant matchup problems for smaller opponents.

Lafreniere can be used in every situation, and his ability to dominate the puck no matter the in-game environment creates swaths of open ice for his mates. Lafreniere is an incredibly unselfish player, and his youthful exuberance when coupled with his physicality reveal a player of the throwback variety. Lafreniere seems to understand and execute set-plays on or off the puck, and he can be counted on as a reliable and tenacious forechecker who creates turnovers in the neutral zone. Although the volume of high-end prospects being developed out of the QMJHL has slowed down, Lafreniere is at the very top of an elite crop of Quebec Leaguers poised to garner the attention of scouts from all over North American and Europe. The top slot among 2020 draft hopefuls was Lafreniere's to lose for several years, and never once did he relinquish it.
Again, for more scouting reports on NHL prospects, visit: https://www.thedraftanalyst.com
---
From my internet scouring and with a thirst of knowledge of all things Lafreniere, everything that I've read confirms the report from Kournianos. What really impresses me, is that Lafreniere is a leader, a playmaker, has a hard-working ethic instilled in him and desperately wants to succeed. In other words, he's the anti-Lias Andersson!
Unlike recent New York Ranger draft picks, including Kaapo Kakko, Lafreniere is expected to immediately compete for and to be a favorite to win the Calder Trophy (Rookie of the Year). Who knows, with CZAR IGOR, who will officially be considered a rookie next season, perhaps we could have two Rangers see-sawing for the Calder next season! I can't wait! BRING IT ON!
Speaking of people who are also excited about the Rangers good fortune, on Tuesday, August 11th, the day after the Rangers won the draft lottery, both John Davidson & Jeff Gorton talked to the media. You can watch their press conference below:
---
Once again on this blog, I'm going to the outside for help here! There's just no way I can transcribe every word that JD said on Tuesday, so why not credit someone who already put in the hard work and transcribed his two interviews from Tuesday!
As usual, whenever I look for an interview transcript, that's Rangers related, Adam Rotter did the work. I don't know how he does it! The following transcripts were typed out by Adam Rotter, of NYRangersNews.com:
Is Lafreniere a lock or will you listen to offers, "We just got it yesterday and as Jeff Gorton said, we've done a multitude of zooms with kids eligible for the draft, he's an exceptional hockey player, for a young man he has exceptional leadership value. There is a package there that is pretty complete but it's our job to look through the whole thing, to keep this in-house and I woke up at 4 this morning thinking about how great it's going to be to walk out on the stage an announce the number one pick, then….there's no stage. We will figure this whole thing out, I'm not going to tip the hand now but I can tell you this much, this young man is a future star."


---

What is your perspective on all of it, "I think it's going to be great for hockey. New York is an important franchise in the NHL and if we continue doing this right and not get ahead of ourselves, we will be fine down the road. I know how important this is, not only on the ice but it gives everyone a chance to feel good about going to work to sell tickets, the fans to know that they will be able to see a future star grow right before their eyes, this is a young person and the fans will be able to say 'I remember when he first started and was 19-years old and look at him now.' This, for me, touches all the boxes you need for a franchise going forward. On top of that, with us, it really helps us with the build process we are in the middle of but we also know that this is still going to take some time to get into place. There is going to be players on this team that are going to be a huge part down the road that aren't here yet. That is what we go through and for the fans, at least in my mind, to see these young guys come in and grow, it is astonishing, this is a very valuable thing for us, it's an exciting thing for us. I didn't know quite how to react to it because it's a big deal, today we are walking around with smiles on our faces but we also know we have a lot of work ahead of us."


---

What do you want to hear from Lafreniere when you talk to him, "I think that if he becomes number one we are still going to go through all of our processes to understand. We've all seen him play a lot, I've never seen him live, but I've seen him on tape, what he did at the World Juniors and how he took that over. It's all good, just want to understand the young man and get to know him. I heard last night that he does love the fact that he's going to be going to NY. Number 11 is on his jersey and number 11 used to play here in NY, his name is Mark Messier, and I think there is an affinity from Alexis to Mark Messier, watching him play when he was growing up. That is a pretty good leader to try to learn from when you are growing up, to see how Mark carried himself as a Ranger and how he willed his way into being a star with the Rangers. There are a lot of good things in place. Again, we aren't going to say we are drafting Alexis, we are going to do work on it. This young man is a star player."


---

On character and how Columbus advanced to the playoffs, "A lot of that has to do with experience, the key players on that team, even though a couple of young ones popped again like Texier and Foudy, but Werenski and Jones and Boone Jenner and Foligno, they've been through it a little bit now, they beat Tampa last year and lost to Boston in a tough series. The year before they lost to Washington in six games, when the Blue Jackets hit six goal posts in that game, it was weird but that experience factor means something. Now for us, we didn't play real well at all in Toronto but we had a lot of players that went through something, so Howden played well, Kakko played well, some of the young players got their eyes open to how hard it is to play in a playoff-type atmosphere. There was some experience that were good for us. I know that in our training camp prior to going to Toronto, K'Andre Miller was outstanding, I mean outstanding and that for me was really something special. Yea, there was negatives, we lost three, had four guys not available, two minutes into game one, to be at their best. DeAngelo had a hamstring, Shesterkin was out with a groin, Jesper Fast get nailed early and put out of the tournament and Lemieux, who played very well in game three, wasn't available. There was things there and with reality involved, we didn't have enough players play well, but we did get something out of it and that is the way I like to balance it. When we go north you have to get something good out of these situations. It wasn't good when we went 0-3 and first team out, but when you really define what went on and the positives of some of the players and experience level, it did have some benefits."


---

Where is your focus with Henrik Lundqvist, "we are talking, for sure. Hank has gone home, we will be in touch with Hank and his camp in the not too distant future. I have a lot of respect for Hank, I had a real good chat with him once we landed back from Toronto. He's a pro, a real healthy discussion. We will see where it goes as we move along. Our process right now is going through exit meetings with Quinny and Gorts, in fact, they are in another room talking as we speak, and that is how you start your business with end of season stuff. We will go through every aspect of it, be prepared for the draft, it's only #1 but we have another pick and there is more work down the road with everybody. It's a situation here where it's business as usual, unusual that we get number one but usual with everything that is ahead of us in times that aren't very normal. The number one pick really stimulates you, it opens up options for a number of different things. We have to analyze all this stuff, deal with a cap that isn't going to change from a year ago. These are interesting times, they aren't normal. I think the Rangers are in a real good spot as we continue to build to a championship we are trying to win."


---
4:41PM: John Davidson was a guest on The Michael Kay Show today and said (ESPN 98.7):
 What was your reaction to #1, "I was sitting in my media room in my home and went to my good luck chair, when the balls were in the air I couldn't watch. I covered my eyes, looked away, didn't know until my wife started screaming that the Rangers got the pick. I was able to look and for one of the few times in my life, I was speechless. I just know how to react other than that something like this is a very special moment in our history and we got lucky and now we have to take advantage and make the best of it."


---

On the guy who dropped the Ranger ping pong ball, "We both said good omen. When you get into a situation like this, there is nothing normal about anything going on, it's just crazy, so you expect the unexpected. I was looking up in the sky asking for a couple of favors from my parents who are up there This is stuff you hope happens to you, get lucky, doesn't happen very often in life, and bang, there we are. When I was in St. Louis the lowest pick we had was 4 and it was Alex Pietrangelo and he has become a great player. In Columbus it was 3 and it was Pierre-Luc Dubois who is having a real good run right now and he's starting to really pop and bloom. You just know the type of impact these players can have. A special time for Ranger fans and hockey in NY."


---

Are you definitely making the pick or would you trade it, "I would think, when you look at something like this, you make the pick but you can't sit here today and say this is what we are doing and who we are taking and that is that. You can't do that, you never know what happens down the road. There is no real rush. We will have a zoom call coming up with Lafraniere. We've zoomed all the top players that are going to be in the draft but we didn't do him because it was unrealistic that we were going to get him. Now there is realistic thinking to it, we will go through the whole process. I know he was a Ranger fan. When he was younger, he wears 11 for a reason. That is Mark Messier. He's a young man that has terrific leadership skills, plays the game the right way. It could be him, it could not. It's up in the air bu things are looking pretty good."


---

Who does he compare to, "that is a real good question. It's hard to answer, I know that in talking to our scouts and reading the reports, I've never seen him live. I've seen him play on tape, plenty. I've seen him play in the World Juniors where, for an 18-year old, he was out of this world in a very difficult tournament for a player that young. He doesn't have blazing speed but he's fast enough, skills, passing skills, great hockey sense. A shot that is exceptional, he drags players into the game, he's one of those guys. When the game gets going and game gets tougher he brings his teammates right into the game. Those are the players you like to see. I've been getting a lot of texts from people in the league, from different organizations. Guys out west who are chief scouts saying how good he is going to be, if it's him and glad that if we take him he's going to be in the east and not the west. Considering that we went 0-3 in our play up in Toronto, this has been some week, from down to up and unexpected in some ways but gratifying."


---

Would you have rather made the playoffs and lost or the way it happened, "the way it happened is the way it happened. We knew going in that the unknown was there, what to expect, can you find the mojo that you had when we had the pause hit us and then when you try to analyze…. I'm one of those guys, year we disappointed and 0-3, but what good happened. Howden and Kakko were terrific, people may not understand but we had K'Andre Miller, the big young defenseman from Wisconsin come to our training camp, he wasn't eligible to play in Toronto but he made us walk out of there with a smile. A big man who can really skate. The first day of the camp he was really nervous, almost that if you were taking a pass you needed a lacrosse stick to catch the puck in the air. After that first day he settled right in and he was terrific, we got that out of it. Even though the big picture was not good, when you go 0-3 and are the first team out, but whatever happens happens, here we are a few days later and boom. Just a gigantic surprise, a special shoutout to Officer McDonald, his family, for letting us use his police shield. that was awesome. It sat on my desk most of the day yesterday and Jeff Gorton took it into the room when the process was happening and for that to happen it was special.


---

On the loss to Carolina, "the injury to Shesterkin and Hank played pretty good, but the injury to Shesterkin, he had a groin injury and couldn't play in the first two. Fast gets nailed early and he's out of the tournament within a couple of minutes. Lemieux was suspended, lesson learned, when he played in game three he played very well. DeAngelo had a hamstring injury and couldn't play near what he was able to play. You start adding this up, it tells you a) we didn't have the depth that a really good team would have, but we are building that, it's part of what we are going through. You know that as you try to get better and climb up that mountain, depth means a lot when you get into games like this. That told us something. Also, we've had some zoom calls with players and one thing they've talked a lot about, they felt better in game three than the first two game. We have to figure out why, what was it that could have been done differently to make them feel better starting in Game 1. One thing is experience. When the puck was dropped, Carolina was hungry and ready to go. Remember, they had 14 players on that team that had been in the final four, last year. They were experienced more than we were, we had a number of players it was there first playoff-like experience. I get that out of it too,  when we get into it next year and we get into a playoff run or into the playoffs, if it happens, we will have a lot more experience of what to expect as a team. The only way to get that is to go through it. Hopefully we can build on too."


---

Does the rebuild accelerate now, "you always try to make moves that will help you win long term. You don't want to make moves that will make you better for this one season and then you've given up something to do that and then it disappears. We as management totally understand that this number one pick is a big boon, it's unbelievable for us but we are still in this process and only a couple of years into it. I know that you take step forwards and then you step into a pot hole, it's just what happens, and then you need to get out of the pot hole and keep going, keep driving north. I used to say in Columbus that you build one brick at a time but we got an unbelievable brick yesterday, as we try to build this franchise. But I know, with myself in charge, our decisions will be made on trying to win a championship and it's a long-term decision as opposed to 'let's just be competitive and see what happens. It takes a certain amount of patience and time. When we win, when we get to it, there are players on our team who aren't even here yet, maybe they've been drafted but we have to go through that getting these players ready to go. That is what it is and that is what it's going to be. Some people might get impatient, but I am not. Good things are ahead of us."


---

On Henrik Lundqvist's future, "I had a good chat with him when we got off the plane out of Toronto. It was a discussion we had, we will continue the dialogue. He's gone home, back to Sweden. His representative Donnie Meehan is a good man. We will talk and see where we go. We made it clear that we aren't carrying three goalies next year. We gotta figure out what we are going to do, figure it out with all of our goalies, keep the communication open. Just started getting into the process now so this will take some time and we will be respectful of everyone."


---

How much does heart play into it or is it just business, "Whenever you make decisions you can make decisions the right way. The one thing, we have two very young goalies and one goalie that is a future Hall of Famer. You have to have reality, honesty, compassion, do things the right way and we will get to it and get to it the right way. Regarding all of our guys, we have as management…..I had to retire at 27 because my body decided it was time. Father time or injuries or whatever it is catch up to people along the way. Is Hank's time now, is it not, we have to get to that point and discuss it and figure it out the right way and do things that are appropriate and right for the players involved and also the franchise itself. It's a balancing act but we will make sure that whatever happens we will do it the right way."


---

Have decisions been made or is it still a fluid situation, "it's still a discussion. Ongoing, we will have discussion down the road, probably sooner than later, and discuss all options. Hank is a player, he's been a healthy player his whole career, which is a good thing. We will discuss and see what his thoughts are and try to make some decisions as it becomes very clear for us."


---
Again, one more time here, the above transcript came from https://nyrangersnews.com/2020/08/11/what-john-davidson-said-on-tuesday-about-1-the-carolina-series-and-henrik-lundqvist/
Check out Rotter's work. He does a good job.
---
There were two huge things coming out of JD's interview. Since we're talking Lafreniere, let's finish up with him and talk about him first; and then get into the Lundqvist stuff.
In the history of the NHL, really, outside of Sam Pollock in 1971 talking up Guy LaFleur, not many of these general managers or franchises show their cards, regarding who they are going to take with their number 1 overall pick. I mean, just think about last year. While it was assumed that the New Jersey Devils were going to take Jack Hughes first overall, the Devils never confirmed it, until they made the news official on draft day. In other words, from now until October 9th, you will hear all of these idiots talking about potential Lafreniere trade scenarios. I'm here to tell you this and with full confidence – LAFRENIERE WILL BE A NEW YORK RANGER.
What I'm getting at here, is that JD, nor Gorton for that matter either, will commit to Lafreniere, at least not publicly. However, trust me, it's going to happen!
There's just no way, that the Rangers will trade away a potential generational talent. Not in this world, not in this economy (remember Lafreniere will come cheap for the first three years) and just not ever. Anyone trying to sell you on a Lafreniere trade is just selling you click-bait. While the Rangers may get calls about a potential trade, and it's their due diligence to accept these calls, the Rangers aren't going to trade out of a fortunate position.
The only way in the world the Rangers would ever trade Lafreniere, is if the Oilers were willing to part with Connor McDavid, Leon Draisaitl and a few draft picks tossed into the mix. Even then, the Rangers couldn't even do this trade, due to the salary cap.
If you look at the history of NHL teams trading the first overall pick, there haven't been many of these trades. For the teams who did trade away their first overall pick, it backfired on those teams completely. In fact, only one team this century has traded their first overall pick, and they did it twice, in the Florida Panthers. The Panthers passed up on both Rick Nash in 2002 (CBJ) and Marc-Andre Fleury in 2003 (PITT). How has that worked out for the Panthers?
And let this fact sink in too – not one team has traded away their first overall pick in the salary cap era. It would be a fool's mission to do so.
Why do I mention this? Again – because if anyone is telling you that the Rangers may trade this pick away or come up with any flim-flam scenario where the Rangers would benefit from trading the pick away; well they are selling you a crock of hot fresh steamy bullshit, sprinkled with piss clams! Don't eat it!
Come 10/9, providing the date isn't moved or changed, the New York Rangers will make Alexis Lafreniere a New York Ranger. And I guess I should get this out of my system too – the Rangers are not going to select a perceived lesser talent for a positional need, over a potential generational talent. They'll take Lafreniere and fill out the roster via trades and free agency. You don't toss away a sure-thing for organizational depth.
NEXT!
---
The other big story coming out of JD's interview was this fact – the Rangers, as we thought, won't be going with three goaltenders next season. After all, who thought they would?
Let me hit you with more truth here. The same people that are currently coming up with Lafreniere trade scenarios, are the same people who have been saying for the last year, how the Rangers were going to trade Alexandar Georgiev. I told you during each of these BS rumor mill sessions, that the Rangers weren't going to trade Georgiev. I'll now tell you that again – the Rangers aren't trading Alexandar Georgiev.
The problem with the Cult of Lundqvist, who only look at Lundqvist with lust from their hearts, rather than looking at his situation with their brains, is that it just makes no sense to keep him here. The contract sucks. His prime was eight years ago. The bloom is long off that Swedish rose. This is a rebuild and if it wasn't for a no-move clause, the Rangers would've dealt him just like they did with everyone else, after "The Letter."
No one is taking away what Lundqvist once meant for this franchise. While his HOF status is suspect to me (for more on this visit: https://bluecollarblueshirts.com/12920/) his name and number will one day be in the rafters of M$G, and as fast as humanly possible.
Father time is undefeated and the salary cap doesn't help Lundqvist's cause. While it remains to be seen how the parting of the ways occur, you can 100% believe that parting of the ways is coming.
It should also be mentioned, as JD revealed, that Lundqvist high-tailed it right to Sweden, after the Rangers week-long vacation in Toronto. I already did a blog about this already, but really, with this pandemic and with Lundqvist's family in Sweden, it makes all the sense in the world for Henrik Lundqvist to team up with his brother Joel and play with the Frolunda Indians. After that season, maybe Lundqvist gets Kraken. (For more on this, visit: https://bluecollarblueshirts.com/8620/)
I don't know when the Rangers will announce the end of the Lundqvist Era, but I just know it will happen. Georgiev isn't going anywhere, no matter how loud the Cult of Lundqvist yells it from the roof-tops.
I know this is going long here, but you know the motto – 10,000+ words, one click, no ads! I got two more topics to quickly hit and then I'll close with the Ron Duguay "Up in the Blue Seats" podcast recap.
---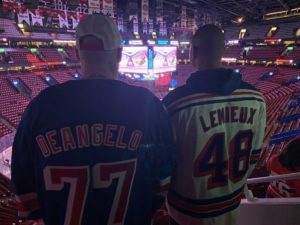 In recent blogs of this summer, there are two topics that I told you that I no longer wanted to talk about. Those topics are politics and Tony DeAngelo on social media. However, I want to give Tony DeAngelo a little advice here and then move on.
I'm not going to get into all of it or even show you the disgusting stuff people tweet at Tony DeAngelo and at his family, but I want to tell you that Tony DeAngelo is back on Twitter and is currently responding to these morons. You can look at his Twitter account yourself, by looking up @TonyDee07 on twitter.
As I've said on past blogs, Tony DeAngelo could cure cancer, solve world hunger, create peace in the Middle East and oh yeah, win the Conn Smythe & Stanley Cup with the New York Rangers, and you'd still have people attacking him on social media. When it comes to liberals, you can't argue logic with them. You can't argue facts. That's why it's not worth engaging with these mooks at all. By just responding to these momo's, DeAngelo keeps these flame wars alive.
While it remains to be seen if Tony DeAngelo gets a bridge deal or not, what we do know is this – come this off-season, whether it's with the Rangers or not, Tony DeAngelo will earn the biggest paychecks of his life. Whether he makes more money after this next contract or not remains to be seen; for right now, and going into seasons beyond, TDA is going to be making much more than the $925,000 he earned this season.
I know I've talked about this before, but when you look at the recent contracts the Rangers have given out to their defensemen, while in the Jeff Gorton Era, to players such as Kevin Shattenkirk, Brendan Smith, Jacob Trouba and Brady Skjei, the bottom line is this – DeAngelo's agent should be asking for some huge moolah. While I know the salary cap staying flat hurts TDA's cause, TDA should at least get a $5M contract for next season. It's up to TDA and his agent, if they look for less money in exchange for more years.
I've mentioned my 10 years of promoting wrestling shows in the past on this blog. In my ten years in the wrestling business, I saw stuff way worse, written about people, than any of the stuff written about Tony DeAngelo. That said, the stuff written about DeAngelo is definitely disgusting, unwarranted and cowardly. Most of the crap written by DeAngelo comes from people hiding their identities or by these twentysomething kids, who all live with their parents.
This is where social media and this world is today. Tony DeAngelo just had the best offensive season by a defenseman in Rangers history, since the days of Brian Leetch. TDA also finished fourth overall, of all NHL defensemen, in the league in points. However, because he makes his political opinions known, some Ranger fans treat him as if he is one of those sick freaks featured on "Catch a Predator" with Chris Hansen. So much for the party that promotes "tolerance" and "anti-bullying".
Here's my advice to Tony DeAngelo, a Tony DeAngelo who is thirteen years younger than me, which means TDA was crapping in his diaper a year after I was celebrating the 1994 Rangers Cup win.
"IGNORE ALL THE BULLSHIT ON SOCIAL MEDIA!"
I totally get that DeAngelo is currently 24 years old and will turn 25 years old soon. Unlike me, and many of you readers, we didn't grow up with social media. Tony DeAngelo did. That said, TDA needs to filter all this crap out. If he wants to tweet out his thoughts, that's fine. However, he can't continue to engage with these derelicts on social media.
DeAngelo needs to keep this in mind – he's about to become a multi-millionaire. Why is he wasting his time with these losers who can't afford to scrape two nickels together? I understand wanting to be interactive, plugging his podcast and putting money into his brother's pockets, by selling t-shirts, but leave it at that. Getting involved in these social media wars should be beneath a multi-millionaire. Simply put, TDA has everything to gain and everything to lose. His detractors have jack squat!
Again – I get it. DeAngelo is about to approach his mid-twenties and grew up in a world where social media & cell phones always existed. However, with yours truly being 38 years old, (which is considered old in the vast world of social media) and because of my opinions of wanting Lundqvist traded, I have seen people make shit up about me, whether it be with fake screen shots, my affinity for alcohol or anything else. None of this crap bothers me, because I've seen much worse said about people during my days in pro wrestling. I've seen it before.
While I agree with Tony DeAngelo when he recently said something akin to "cancel culture won't cancel me", at the same time, he's in the public eye and these losers are trying to take him down. DeAngelo is a celebrity, and many fans in the Rangers public won't be happy until DeAngelo has a mental breakdown.
For DeAngelo, you just don't want to give these idiots any ammo. You don't want teams second-guessing you. You don't want to give your agent headaches.
I totally get how DeAngelo feels wronged and has the need to fire back. However, while the stuff written towards him is wrong and is FAKE NEWS, he just has to ignore it. His haters will never acknowledge the good TDA does, whether it be making donations for essential workers or his work with the Wounded Warrior Project. They will just make stuff up about him, until he cracks.
For Tony DeAngelo, he needs to take satisfaction when he signs his new deal, which will make him a multi-millionaire and have himself set up financially for life. For TDA, my message is simply this – don't get sucked into the bullshit, by people who can't even get a job cleaning 25 cent jizz booths in Times Square. DeAngelo needs to look at where he is in life and where the people who are attacking him are at in life.
And if Tony can't get handle these losers going after him – let his brother Lou do the heavy lifting.
I hope I don't come off too "preachy" here, but I would hate to see a good guy and a good hockey player, have his earnings hurt, just because "David From the Basement" doesn't like DeAngelo's politics.
One more thing here, and then it's "Up in the Blue Seats" podcast recap time!
---
Real quick here, let's talk Mike Milbury for a second, because this plays into the Ron Duguay "Up in the Blue Seats" podcast recap.
I don't want to rehash all of my stuff on Mike Milbury again. Just check the archives of this site.
As you probably know by now, on Tuesday, the Columbus Blue Jackets and Tampa Bay Lightning needed five overtimes to settle game one of their series, a game that Tampa ultimately won, by a final of 3-2.
During the game, and later on Twitter, Milbury was crying about the game going too long and how the NHL should change the overtime rules of playoff games. (And let's not even get into how Mike Milbury was referring to the Toronto CN Tower as the "Space Needle" in Seattle. I'm not making this up.)
It was Milbury's opinion, an opinion that I vehemently disagree with, that the NHL needs to get rid of the possibility of multiple overtime games. Milbury was advocating for a shoot-out, three-on-three hockey, four-on-four hockey and anything else, except for the traditional five-on-five overtime hockey, that we all know and love.
Milbury believed that with the game being extended, the quality of hockey was diminished and it wasn't good for TV ratings or fans.
Milbury couldn't be more wrong. After all, check this out:
Apparently the numbers are in for last night's TBL-CBJ thriller. According to Sports Business Journal (yes, I am that kind of nerd), for the last 15 minutes of the game there were 1.847 million viewers! That is big, folks!

— Leslie Treff (@HFNYRangers) August 13, 2020
In other words, the TBL/CBJ five overtime game was the highest rated hockey game of this season. As more fans found out about the game, more people tuned in. Furthermore, I saw on social media, from people who aren't hockey fans, that these people were tuning in, just for the excitement of it all. Plus, this game provided many historic moments, including CBJ goalie, Joonas Korpisalo, setting the NHL record for most saves in a playoff game, with 85 saves. 85 saves!!!
You know the way I feel and the way I am – I'm a traditionalist. The more overtimes the better! While I understand that this burns out players, it's up to them to score and finish a game too. And really, under these pandemic conditions, it's not like these players had the grueling task of playing a full 82 game season, immediately followed by the playoffs.
Just a month ago, we all clamored for more hockey. We got it. This is not the time to complain. This is the time to cherish this and the time to FATHER FINKIN' LOVE IT!
As the ratings above show you, fans want this. That's all that matters. Had the ratings been bad, you could've argued the other way. However, who in their right mind wants to see gimmick hockey, whether it be a three vs three or a shoot-out, decide an important playoff game? Not this beer-bellied blogger!
And finally, let's get into Ron Duguay and his season one finale of the "Up in the Blue Seats" podcast.
---
On the afternoon of Wednesday, August 12th, Ron Duguay and company released their latest episode of "Up in the Blue Seats". As I talked about last week, there were rumors that this episode would be the last episode for some time. Those rumors were confirmed during this episode, as this episode was billed as "The Season One Finale."
From what I know and as stated on this episode I'm about to recap, the plans are for the podcast to take a break until the 2020 NHL Draft. As it stands right now, the NHL Draft is currently scheduled to take place on October 9th and October 10th. Once "Up in the Blue Seats" returns, that will start season two of the podcast, a season that could run longer than season one did!
Before jumping into the recap, a recap which also features my opinions sprinkled throughout, here's a link to the show, so you can also listen to the show for yourself:
Intermission listening #nyr https://t.co/2vQrWQDWU4

— BlueCollarBlueShirts (@NYCTheMiC) August 12, 2020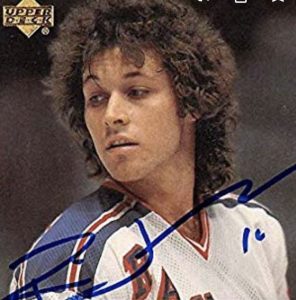 Ron Duguay opens up the podcast by shouting "Number 1, Number 1, Number 1!", in reference to the Rangers landing the number 1 pick during the 2020 NHL Draft Lottery. You may have heard about this news! Duguay then casually mentions that this is the "season finale" of "Up in the Blue Seats". That's a shame, as I know Duguay wanted to continue the podcast, regardless if the Rangers were playing or not.
Producer Jake Brown then chimes in and confirms the news – sadly, this is the last episode of the "Up in the Blue Seats" podcast for the immediate future, even labeling this episode as the "season one finale."
Duguay then says it's been a fun ride and thanks producer Jake Brown for all his hard work. As mentioned on past blogs on this site, Brown produces something like 8967878967896 podcasts a week for the New York Post & does a good job with all of them.
Duguay then says, that outside of the usual reporters that are always featured on the program, that there will be no special NHL alumni guests this week, as he just wants to focus on all of the recent Rangers news. Duguay adds that it's his plan to resume the podcast come the 2020 NHL Draft. In other words, and as said at the top of this segment, that means "Season Two" should begin in early October, if all goes accordingly.
Duguay then goes right back to talking about the Rangers winning the draft lottery and how landing Lafreniere changes things. Duguay then welcomes Mollie Walker to the show.
Mollie Walker talks about watching the NHL Phase 2 Draft Lottery live and how she couldn't believe that the Rangers won the draft lottery, just like everyone else who watched this go down live and in real-time. Duguay then mentions how he yelled and jumped in his own living room, once he saw the Rangers logo on the ping-pong ball that made it to the top of the barrel.
Duguay then talks about all the silly rigged lottery rumors. Mollie then laughed about those rumors and blew it off. Mollie kind of also echoed what I said last blog – you can see why the league would want Lafreniere in New York, but this thing wasn't rigged.
Duguay then talked about the rules of the NHL Draft Lottery in 2020 and how Lafreniere won't have to go to a crappy team. As I've said during past blogs, Lafreniere now has the best situation since Guy LaFleur of the 1971 draft. Mollie then shows her bleeding heart for the Detroit Red Wings and says how it's unfortunate how the Wings didn't get the pick. I like Mollie's work and I think she does a great job, but let me be the first to say – "FATHER FINK THAT!" Tankers should not be rewarded! The Rangers did everything the right way and were rewarded. Teams who play to lose should rot!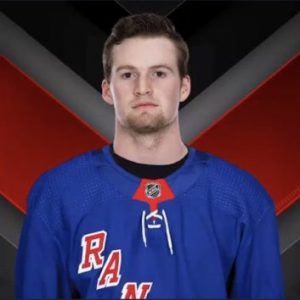 Duguay mentions that Mollie is a big fan of Lundqvist and they both laugh. I don't know if they are laughing about Mollie being a Lundqvist fan or about Lundqvist in general. (It's the former, I'm being a wise-ass here!) Duguay brings up all the drama surrounding Lundqvist. Mollie feels that Lundqvist has played his last game as a New York Ranger. I can't wait until that news is made official! I've been wanting this move made for over six years now! (Check the archives of this site if you don't believe me!)
Duguay asks Mollie what does she think the Rangers learned this season. Mollie feels that the team just needs more repetitions. She feels this Rangers season was a good learning experience. I would be inclined to agree!
Duguay goes back to what he said last week – it's a shame the Rangers only had one exhibition game to get ready. But hey, it did work out, no? LAFRENIERE!
Duguay talks more about the Rangers one week in Toronto and brings up Filip Chytil. Walker & Duguay both think Chytil has a huge upside. Walker goes back to the Rangers being inexperienced, in these playoffs, as a reason for their loss to the Canes.
Duguay then talks about the Stanley Cup Playoffs and brings up the Islanders, a team that Walker has been covering ever since the league returned to play. Walker basically says what I said last blog – the Capitals aren't the Panthers and the Islanders are in trouble. (This was recorded prior to the Islanders 4-2 win over the Caps on Wednesday.)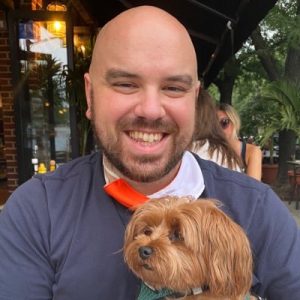 Brown asks Walker about all these crazy overtime games we've seen. Brown shows us that he's graduate of the Milbury School Of Mooks, as Brown echoes the nonsense Milbury said during the Columbus/Tampa game, as covered previously on this blog tonight. Walker, to her credit, stops Brown right in his tracks and calls him out for not being a true hockey fan! Walker comes off like Stone Cold Steve Austin here, stunning Jake Brown dead in his tracks! Walker says if you weren't excited about that five overtime game from Tuesday night, then you're not a real hockey fan.
Duguay says he loved the five overtimes game from Tuesday day and night, and brought up what Milbury said on the broadcast. Duguay says he sees both sides of the coin, because while you don't want to burn teams out; at the end of the day, that game was entertaining.
Brown tries to get a comeback in on Mollie Walker, and says that Mollie brought up her former playing days while making her argument for the overtime rules to stay as is! Fun banter here! Unlike their Instagram babble from last week, this banter had me cracking up.
Duguay says in no way, should a shootout ever decide a playoff game. Mollie then modifies her answer a bit, and says she could be up for a three vs three game in the later overtime periods. Brown wonders if they could do a one-on-one or two-on-two overtime period and Mollie laughs off that idea as being ridiculous.
Duguay brings the topic of conversation back to the Islanders vs the Capitals, where Mollie talks about the greatness of Alex Ovechkin.
Brown thanks Mollie for all her great contributions to season one of "Up in the Blue Seats". Brown then thanks every guest that appeared on the show by name. (And there about 40+ names here.) Duguay thanks his guests/peers too and says he hopes to have some of these guys back for season two.
After wrapping up with Walker and thanking all the previous guests, Duguay then brings on Larry Brooks for the last time, during season one of "Up in the Blue Seats".
Larry Brooks, who last week, wrote the obituary of Henrik Lundqvist's New York Ranger career, closes out the show.
Duguay goes straight to the lottery with Brooks, as Duguay recaps his thoughts about the Rangers landing the #1 overall pick of the 2020 draft. Brooks laughs about the Rangers winning the draft and says it was shocking to him. Brooks is in a state of awe too, just like everyone else. Brooks says while he doesn't see the Rangers diverting from their rebuilding course, Lafreniere certainly helps matters.
Brooks brings up the draft controversies, and how the worst seven teams didn't land the first overall pick. Brooks enjoys the fact that Lafreniere won't be wasted on a bad team. Brooks echoes my opinions – tanking teams shouldn't be rewarded and Brooks loves that the Rangers won the lottery. Duguay piles on here, and agrees that bad teams shouldn't receive handouts. Duguay also brings up how excited Lafreniere seemed to be about likely being drafted by the Rangers.
Duguay brings up how Brooks, in his recent NYP articles, was talking about possible trade scenarios for Lafreniere. As I mentioned last blog, and on this blog, any article suggesting trading Lafreniere is pure click-bait and bullshit. Brooks reverses on what he wrote earlier this week, about a potential trade and says the Rangers have to draft Lafreniere. Brooks says of course, there's a possibility some team could offer Gorton a ridiculous one-sided offer for Lafreniere, but he doesn't see the Rangers trading the pick. Again, why even bring this stuff up, unless you're just looking to fill up space?
Brooks says the expectation is for the Rangers to draft Lafreniere and play him at the NHL level next season. (No Hartford, like Kakko.)
Duguay then brings up the topic of Rangers goaltending; a topic that Larry has flip-flopped on a lot, during the past. That said, and as mentioned previously, Larry did write the obituary on Lundqvist's Rangers career, just last week.
Brooks says he doesn't know what Lundqvist wants to do, regarding his future – whether it's with the Rangers, in Sweden, retiring completely or playing elsewhere. Brooks feels that he only sees two scenarios happening, from a Rangers front-office perspective – a Lundqvist retirement or a buyout. Brooks says, come next season, he can't envision Lundqvist as a Rangers back-up goalie at all.
Duguay then asks Brooks, what else does Brooks see the Rangers doing before the 2020-2021 season? Brooks says the Rangers need center depth. (I know I've been saying for six years the Rangers should've moved on from Lundqvist, but as I said last year, I thought the Rangers should've divorced themselves from Lundqvist last year and used that money to retain Kevin Hayes, a Kevin Hayes who is now entering his prime. That would've resolved any center issues. They also could've retained JT Miller from the year prior, but that is 20/20 hindsight.)
Brooks isn't sold on Ryan Strome as the 2C of NYR. Brooks says he understands that Strome has adapted well, but doesn't see Strome as the long-term solution. Brooks also feels the Rangers need a LD to play with Trouba, as Skjei & Smith weren't the answer this year. Brooks mentions K'Andre Miller here, as a potential partner for Trouba, but Brooks doesn't think Miller will be 100% ready for the role in Year 1.
Duguay then asks Brooks about the CBJ/TBL game from Tuesday night and the stuff Milbury said. Brooks says he's shocked that he agrees with Milbury. Brooks feels the quality of hockey isn't as great as the games go longer and as you get deeper into the playoffs. Brooks understands the tradition and the prestige of the Stanley Cup and the Stanley Cup playoffs. However, Brooks feels a change is needed, in order to put forth a better quality of product. Duguay and Brooks wouldn't mind a four vs four overtime. Blah to that!
Brooks says he wants to see the TV ratings of the CBJ/TBL game, to see if fans stuck with the game. That's a good point, but even so, don't mess with tradition! (And as we found out after this recording, the ratings were through the roof!)
The final topic of conversation is the bubble and how it effects these players and teams. Brooks thinks as these playoffs get deeper, the mental health of these players will be something to look at. Brooks says these players will want, and should be able, to see their families and friends.
Duguay then thanks Larry and closes out season one of "Up in the Blue Seats".
All in all, another successful episode of "Up in the Blue Seats". I'm going to miss this weekly 30-45 minute diversion from reality. I await Season 2. Congratulations to Duguay & Brown on, and I'm quoting Joe Micheletti here, a "FABULOUS" season one.
---
One last plug and I'll go home here.
On Wednesday night, the Blueshirt Underground Show recorded their latest live episode, where hosts Jim S. & Eddie G. interviewed hockey reporter, Russ Cohen. Russ Cohen is a prospect guy, so Russ was there to talk all things Lafreniere. You can listen to the show by clicking the play button below:
In a BSU update, BSU announced that they will be taking a break for a while too, as they enjoy their summer. However, the break isn't expected to be as long as Ron Duguay's break, as the show is expected to only go on a 2-3 week hiatus. Enjoy the rest of the summer guys!
If you haven't already, subscribe to this blog for the next update:
As always, thanks for reading and…
LET'S GO RANGERS!
Sean McCaffrey
BULLSMC@aol.com
@NYCTHEMIC on Tweeter and the new Parler app